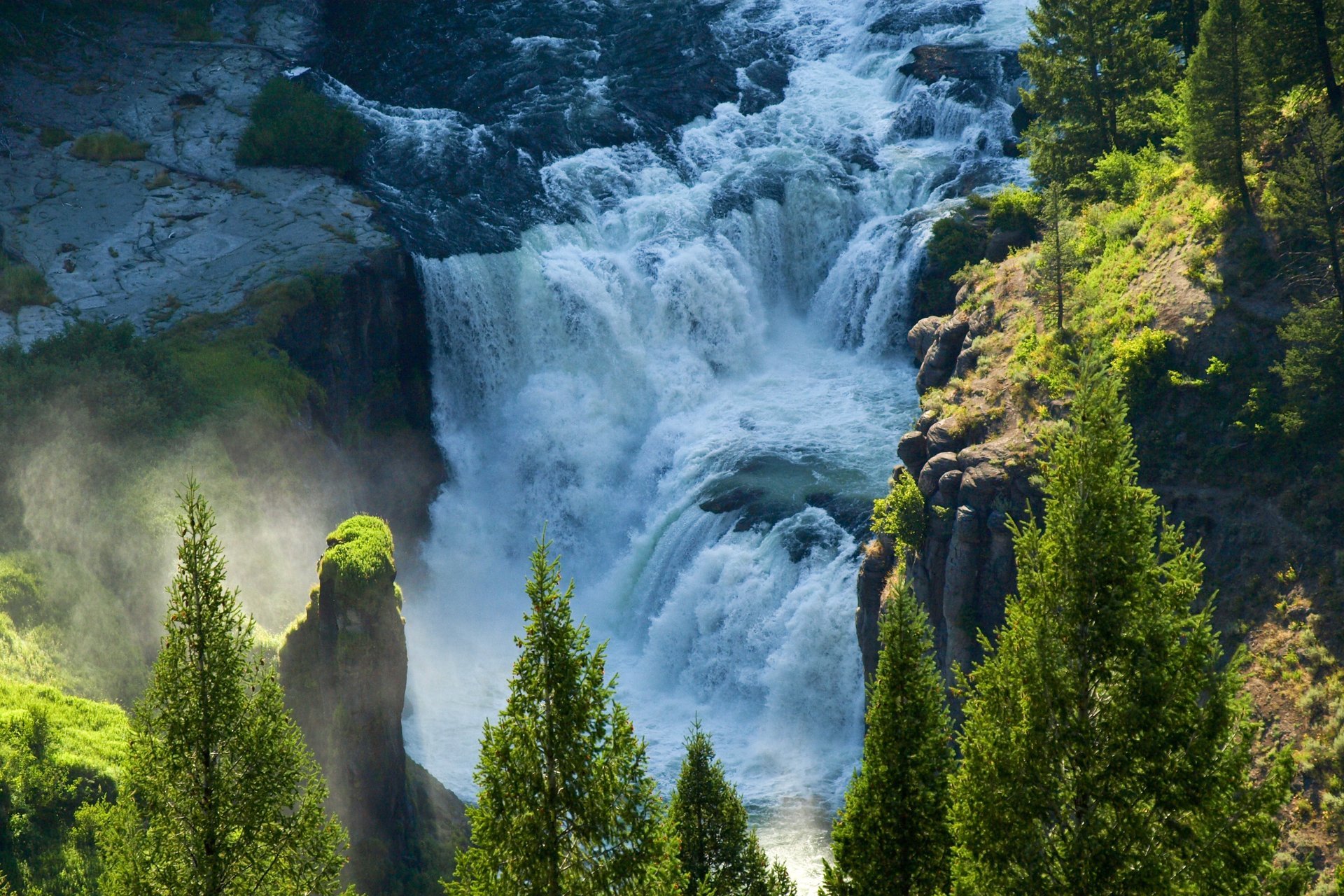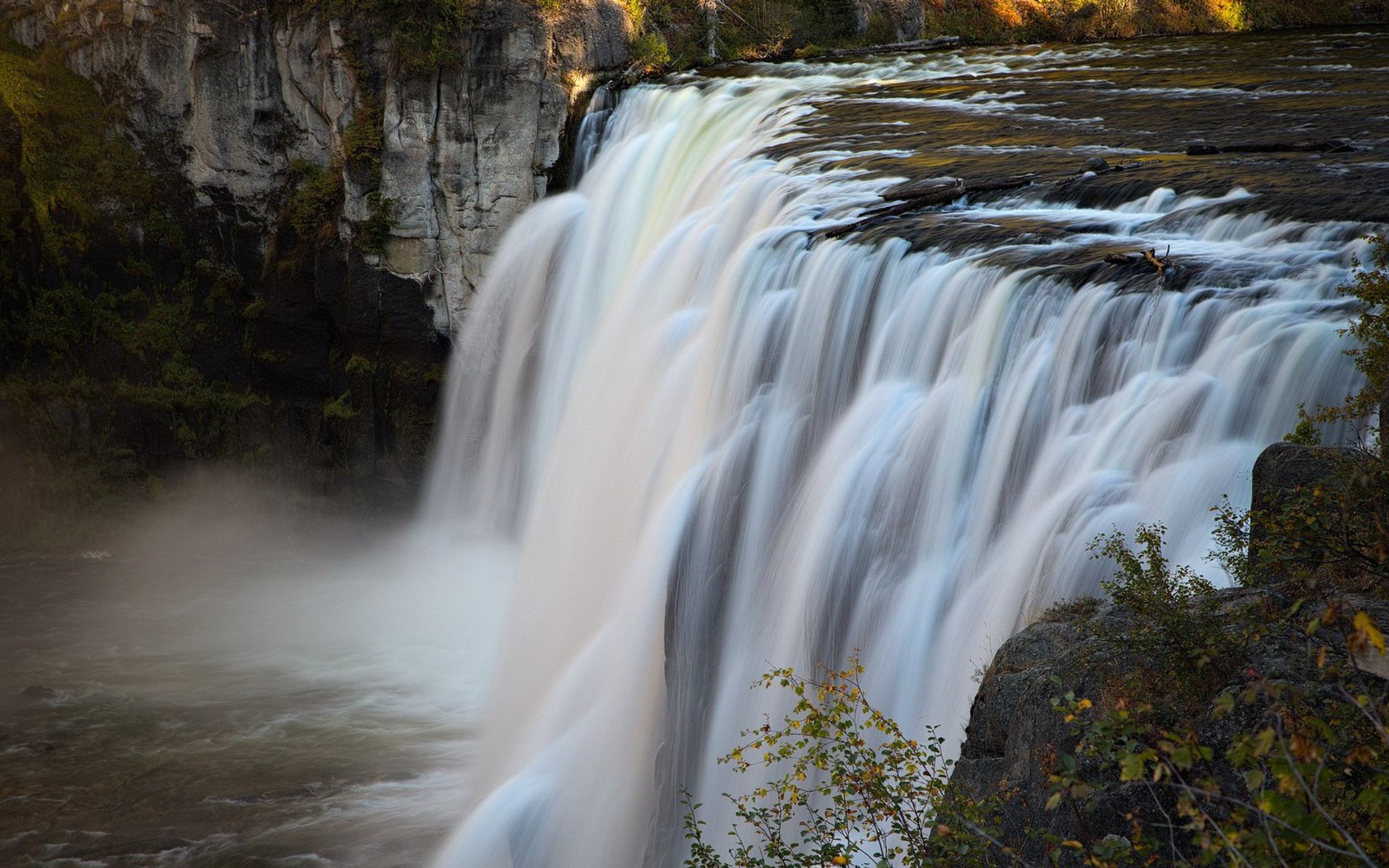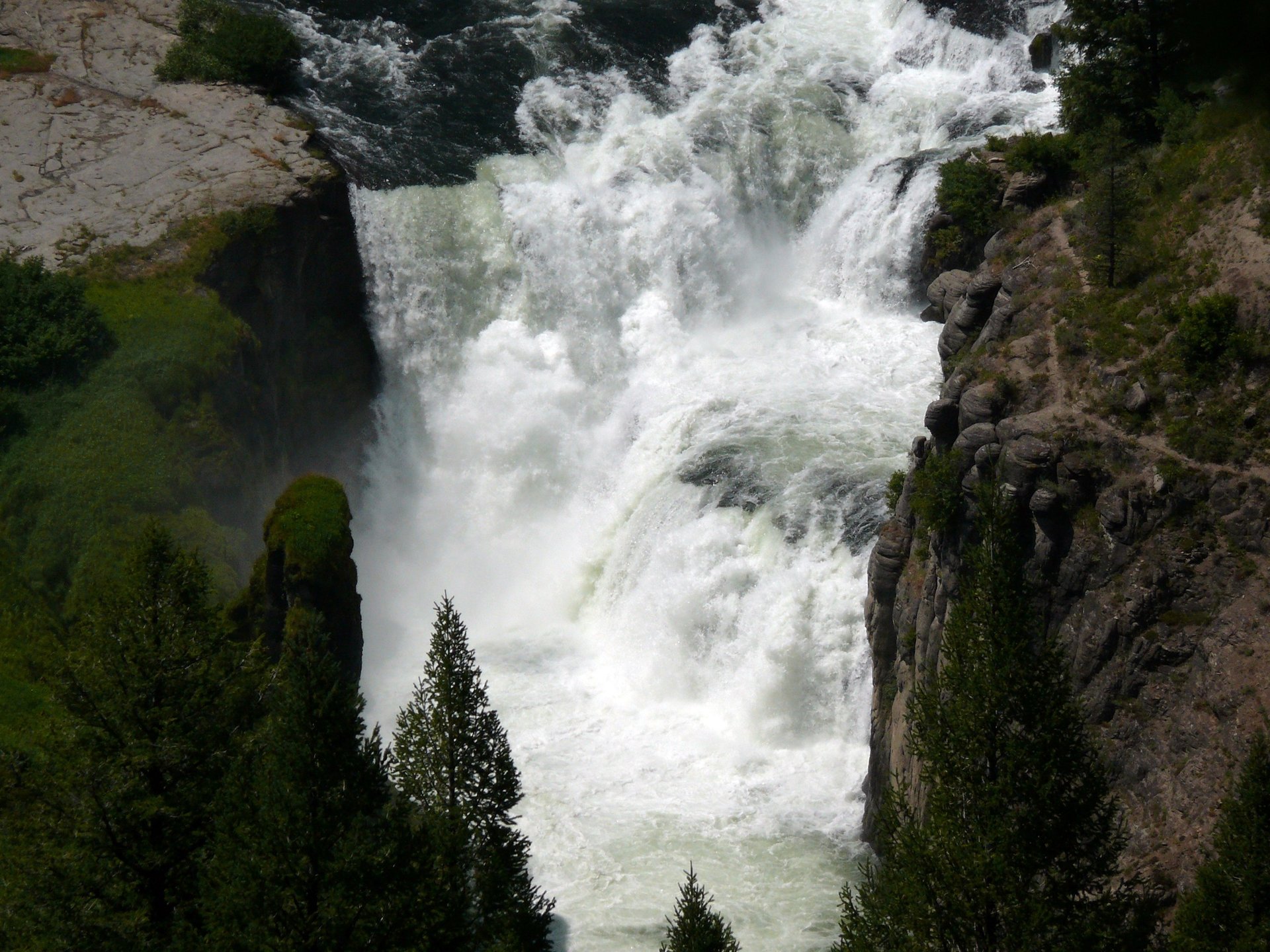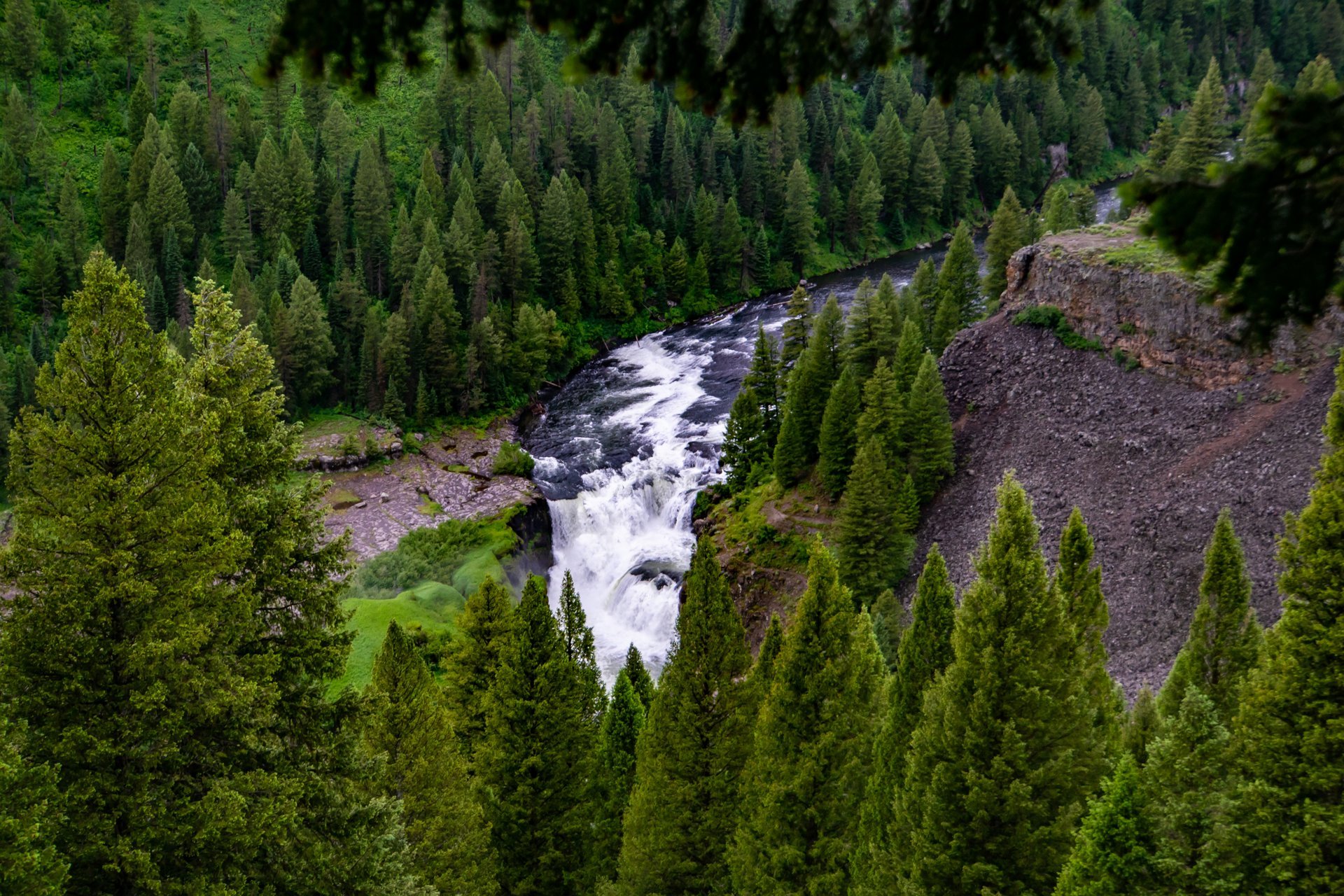 The breathtaking Upper and Lower Mesa Falls are the major waterfalls on the Snake River located in a scenic natural setting. The Mesa Falls Visitor Center operates every day in the summer and just on certain weekends in the winter. The trail to the falls is best used between May and October. In the cold season, the area is accessible only by snowmobile or skis.
Mesa Falls is located along the Henrys Fork River in the Grand Targhee Forest, near Ashton, Idaho. The mighty curtain of water falls on remnants of a volcanic super-eruption that happened over a million years ago. The Upper Falls, 120 ft (37 m) are among most photographed sites in Idaho. Visitors can see beautiful rainbows on sunny days between morning and noon. The Lower Falls, 114 ft (35 m), produce a series of giant rapids. Since they are located deeper into the canyon, you will get the best view by looking down on top of them.
The falls are located on the way to West Yellowstone entrance from Idaho on Highway 20. In Ashton, turn east onto Hwy 47 and ride for about 15 miles (24 kilometers) through the Grand Targhee Forest.
Find hotels and airbnbs near Mesa Falls (Map)