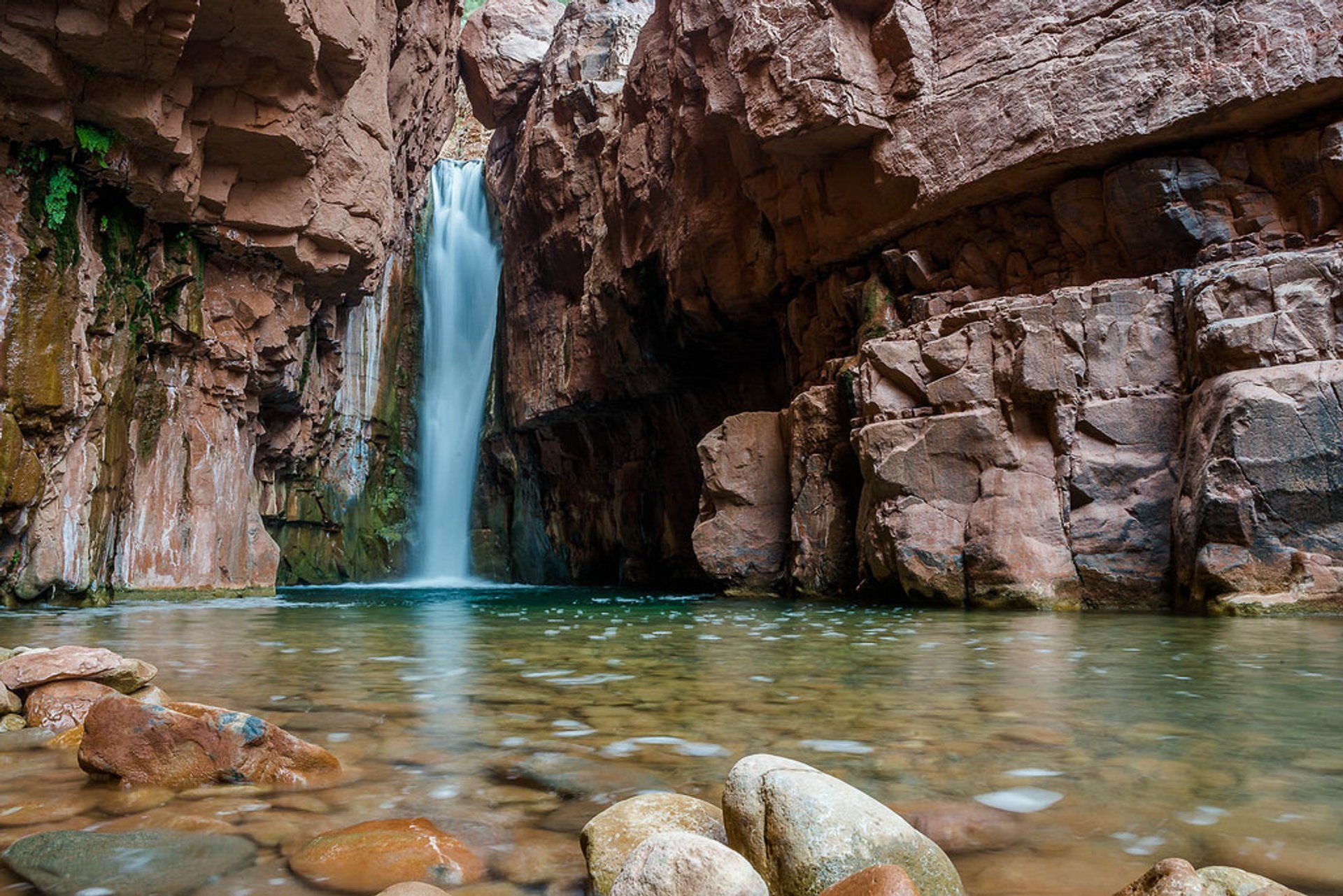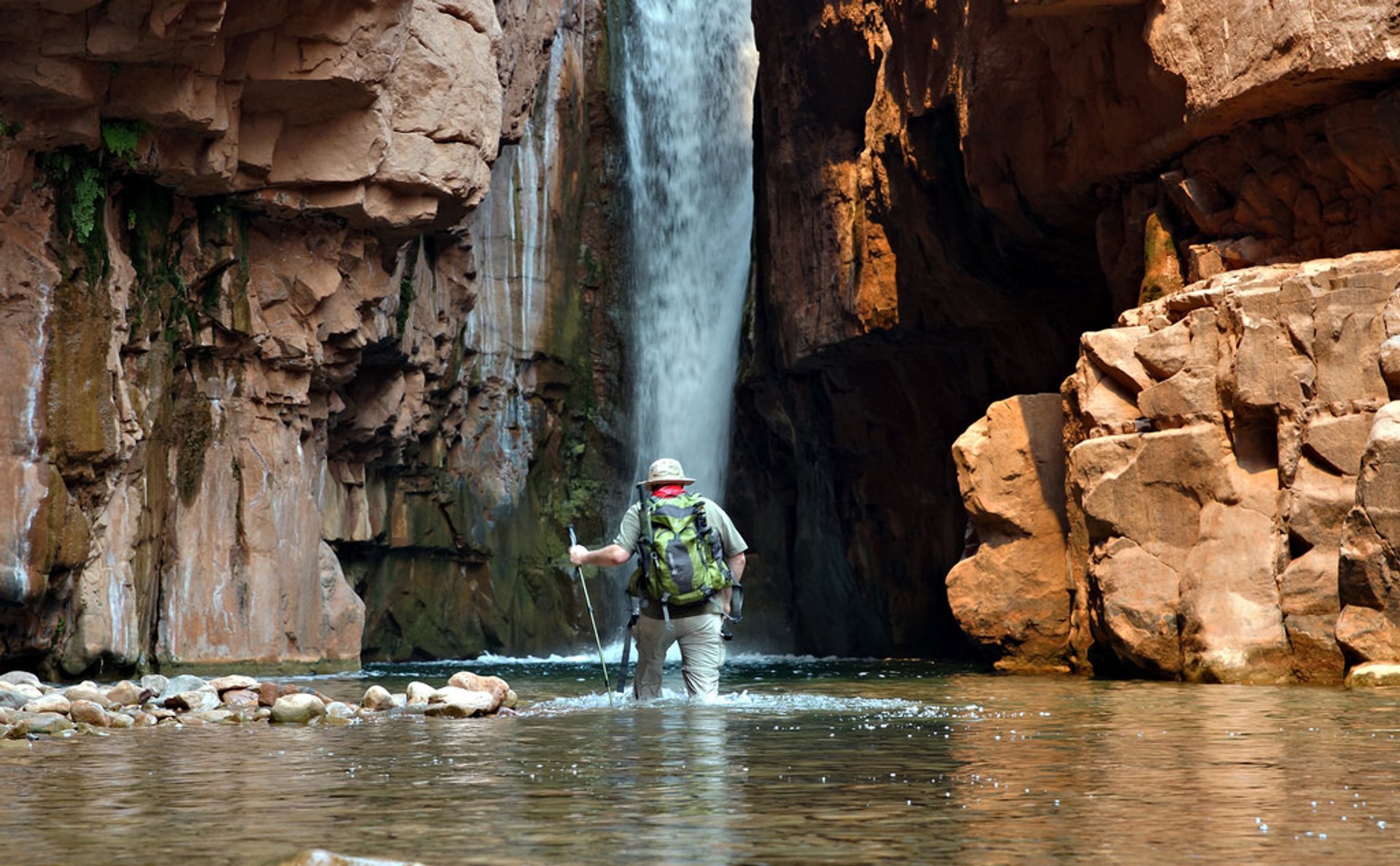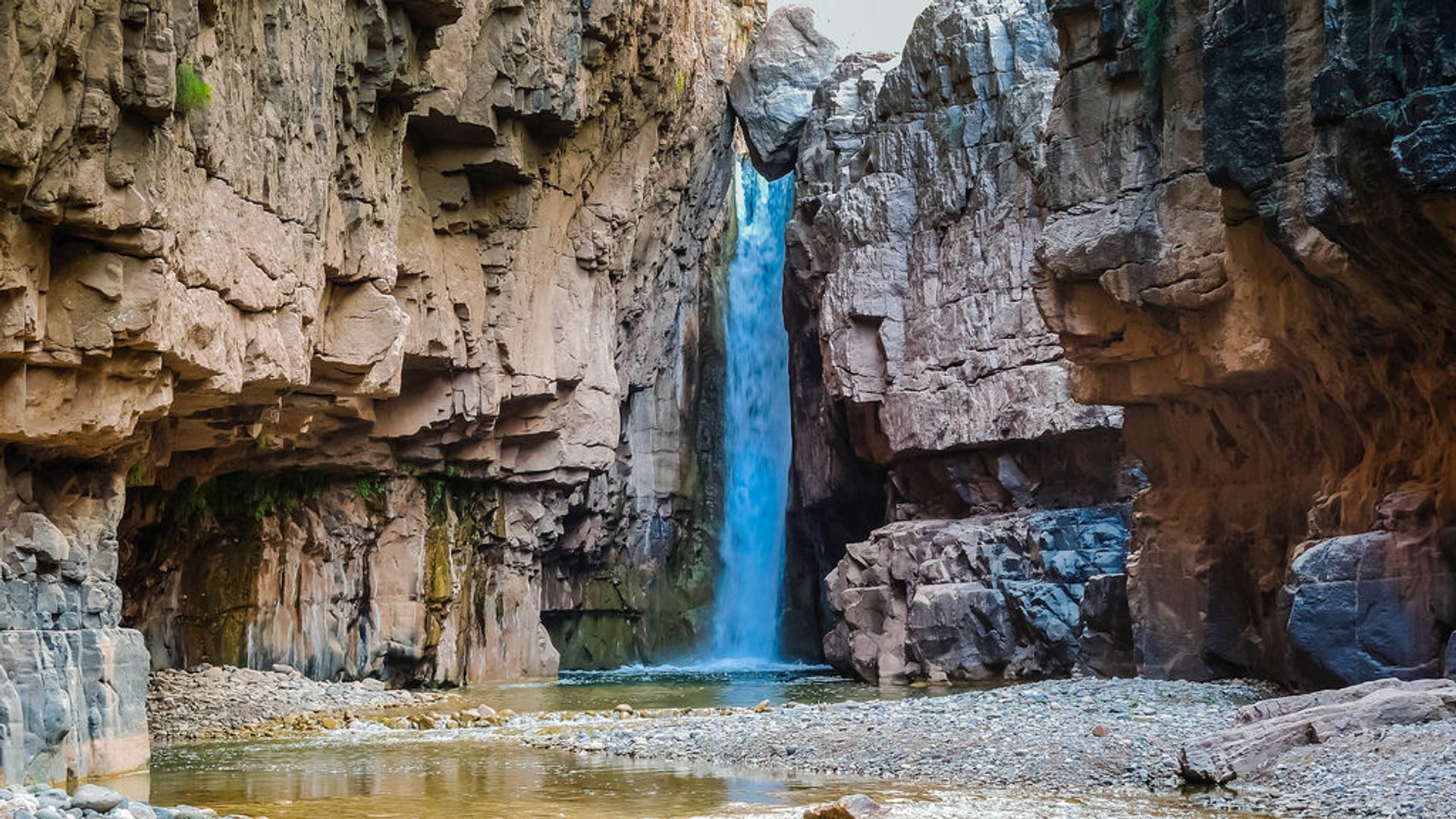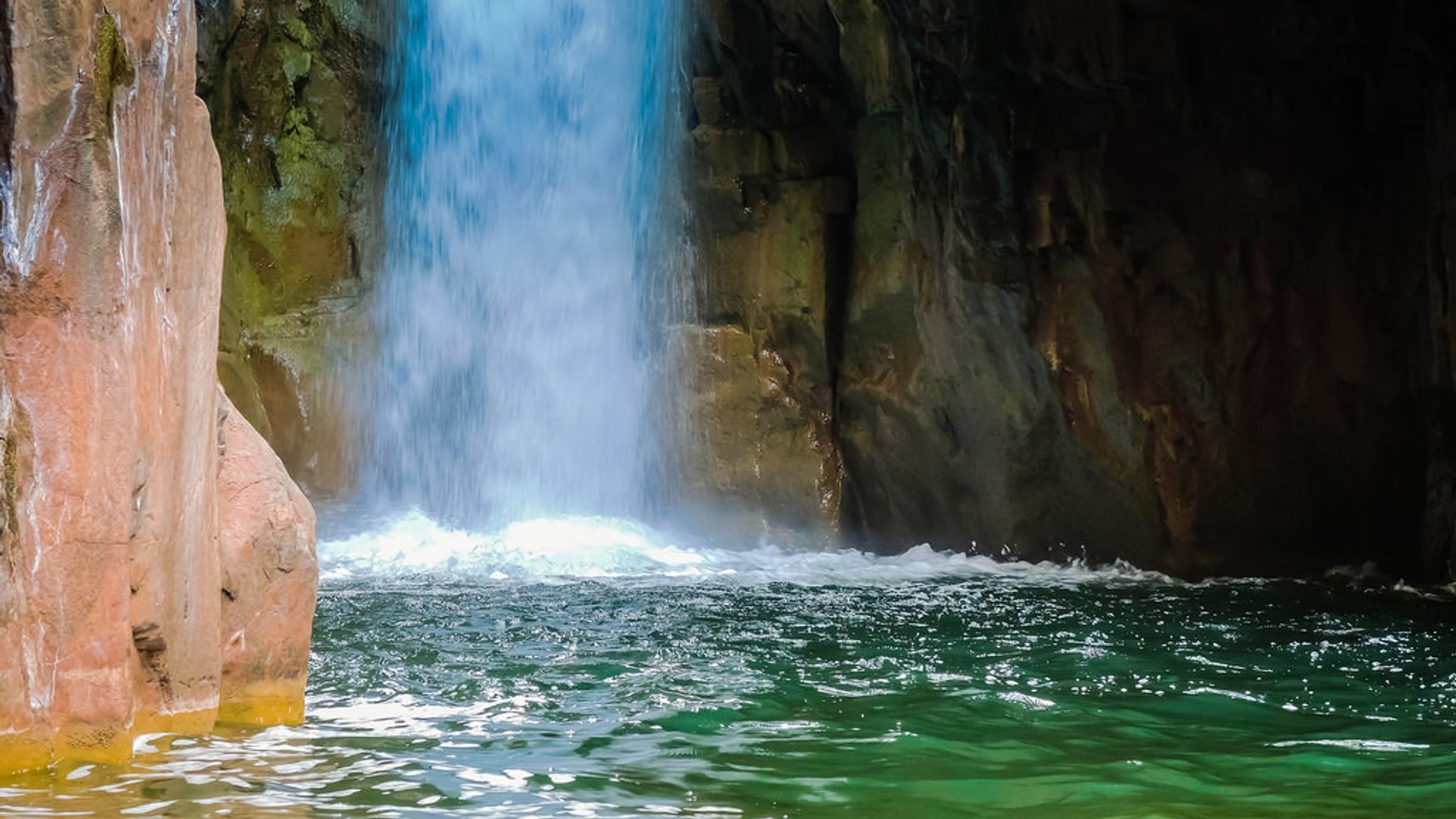 ©
Donald Palansky photography
Cibecue is a small town in Navajo County, eastern Arizona. It belongs to the White Mountains Apache Reservation. The main attraction of Cibecue is a canyon, and a beautiful waterfall which cuts right through the tall canyon walls just outside its limits. Visitors have to take a 2.5-mi (4-km) hike along a trail that traverses the Cibecue Creek. Following the creek upstream it is easy to get to the waterfall. As the canyon narrows down, it is possible to hear pounding on the falls.
And what an unforgettable feeling it must be to take a dip into chilly blue-green water after the hike! However, mind that officially swimming is not allowed anywhere in the reservation.
The best time to visit Cibecue Falls is hiking season from May through September since many trails in the reservation are closed from Labour Day to April.
Find hotels and airbnbs near Cibecue Falls (Map)