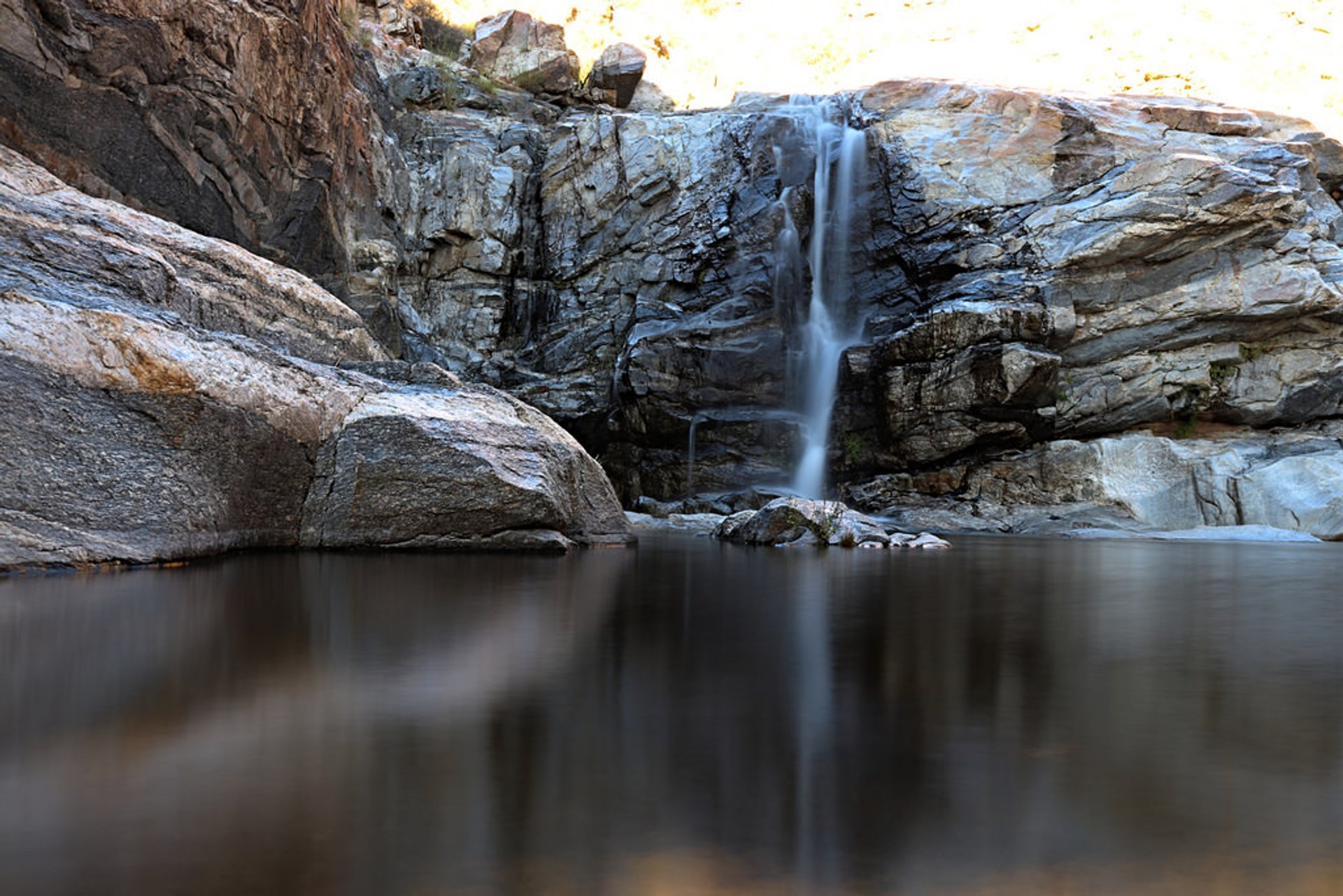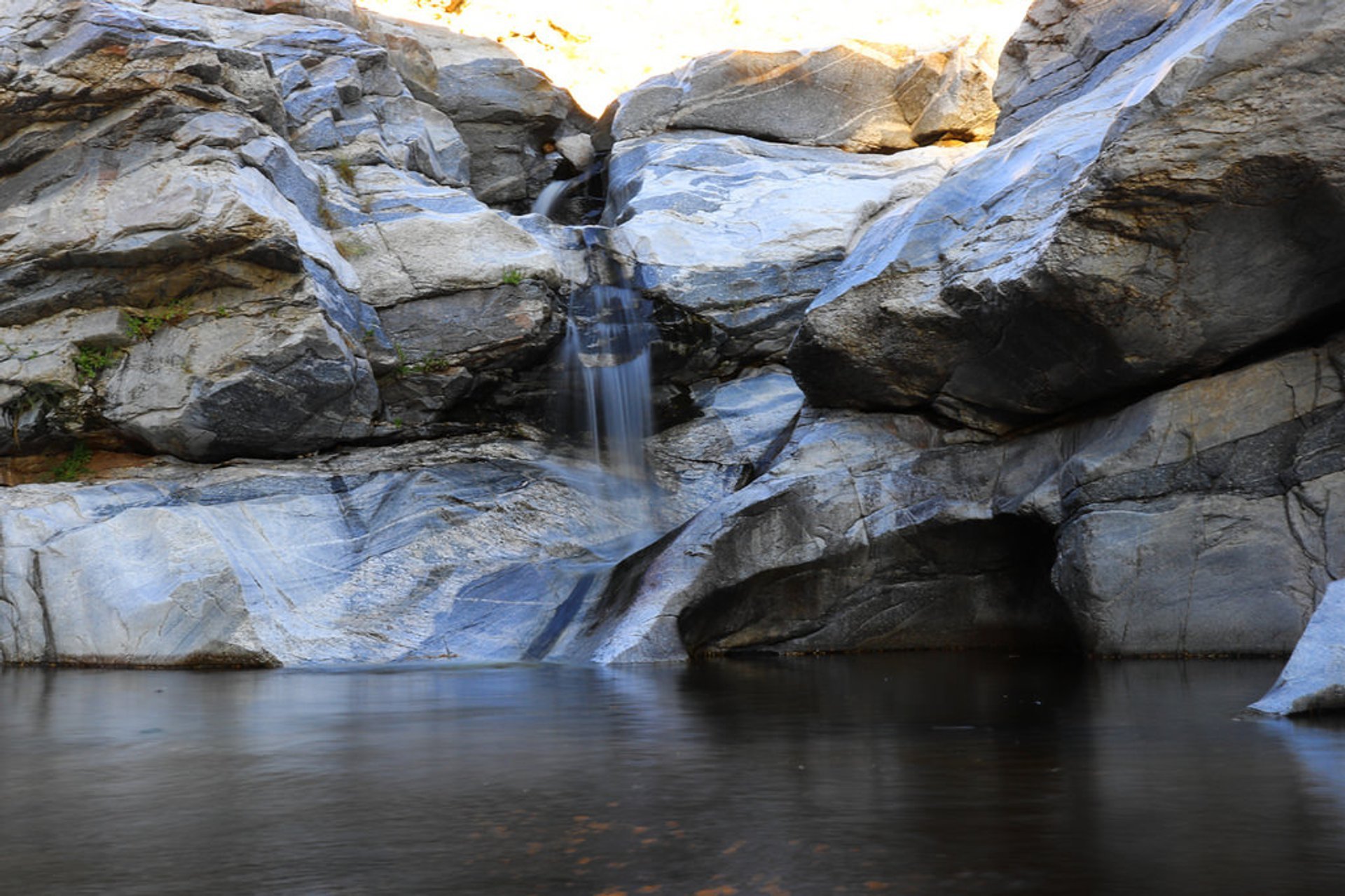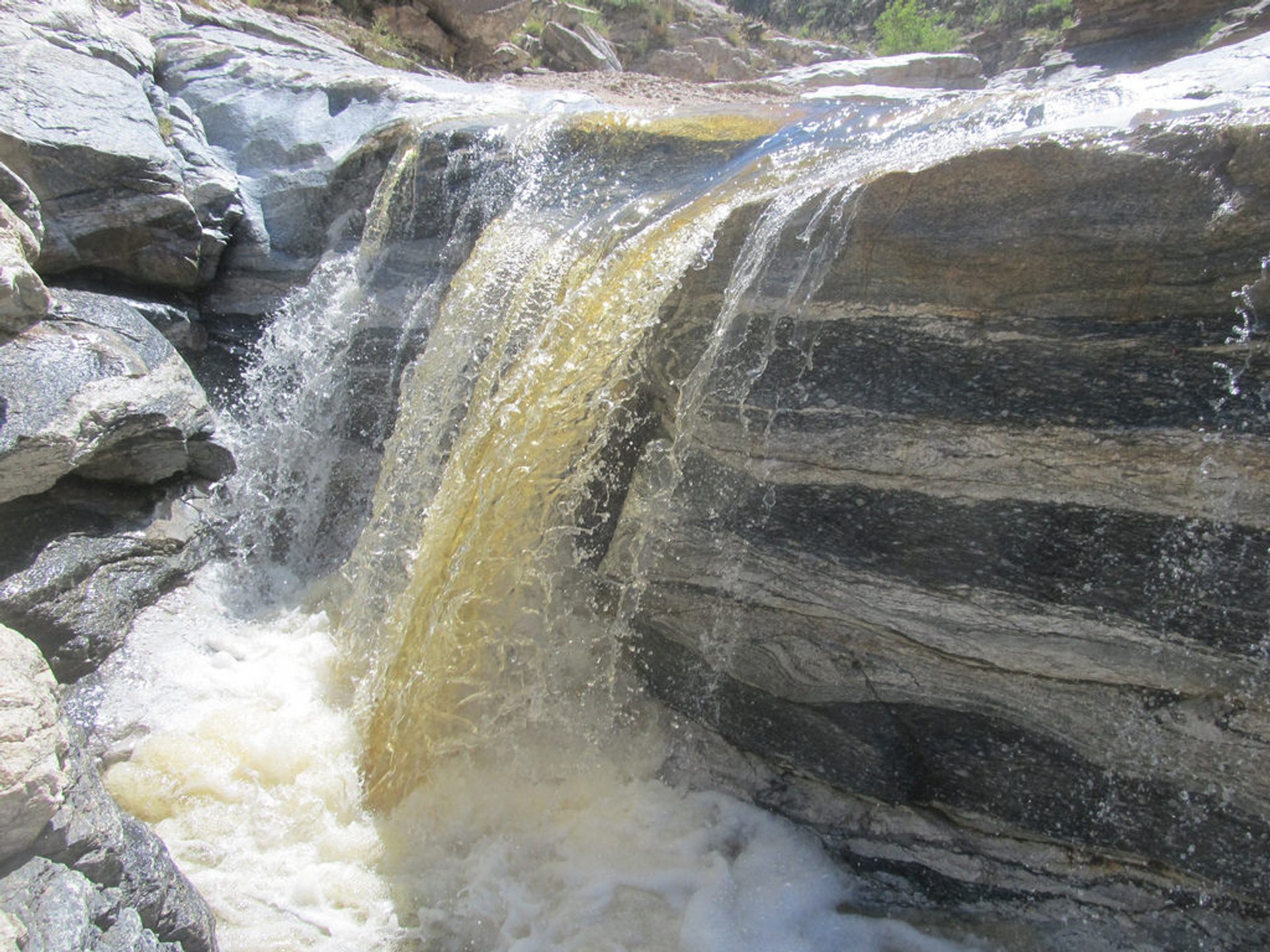 Tanque Verde Falls are located in Tanque Verde Canyon east of Tanque Verde, Arizona, about half hour from Tuscon. The series of falls lie south of Redington Road, between the Tucson Valley and the San Pedro River valley. Tanque Verde Falls can be reached by a short 1.8-mi (2.89-km) trail with 393 ft (119.7 m) of elevation that is rated as moderate. The best time to use it runs from March to October. But spring and early summer offer more opportunities to see the falls flowing.
This trail starts at the Lower Tanque Verde Falls Trailhead, near the parking lot on the left side of Reddington Road. Besides the main 80-ft (76.7-m) waterfall, hikers can see several smaller waterfalls and swimming holes along the trail.
Check the weather forecast before this hike, since being in a canyon during rainy periods can be rather dangerous due to sudden flash flooding.
Find hotels and airbnbs near Tanque Verde Falls (Map)