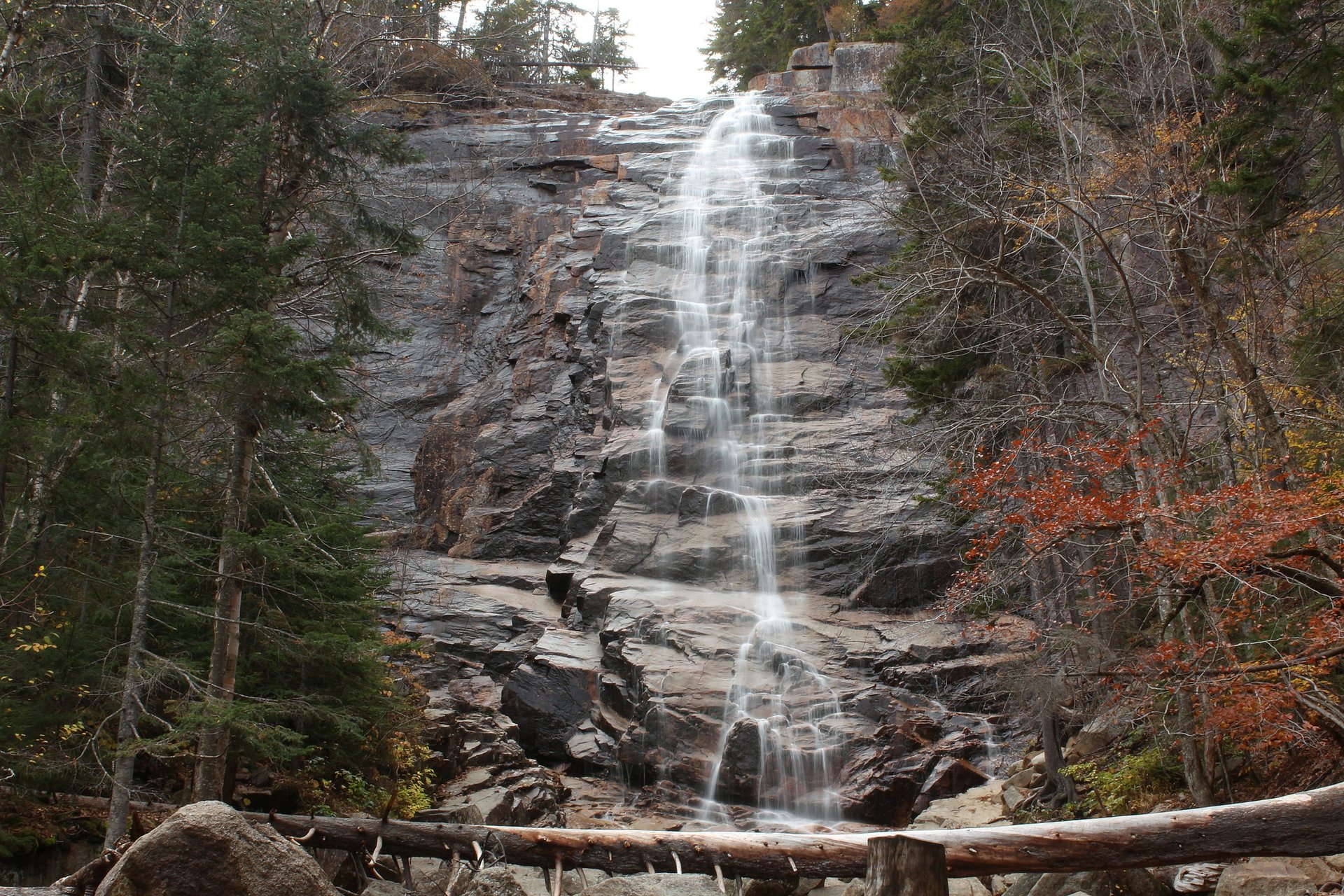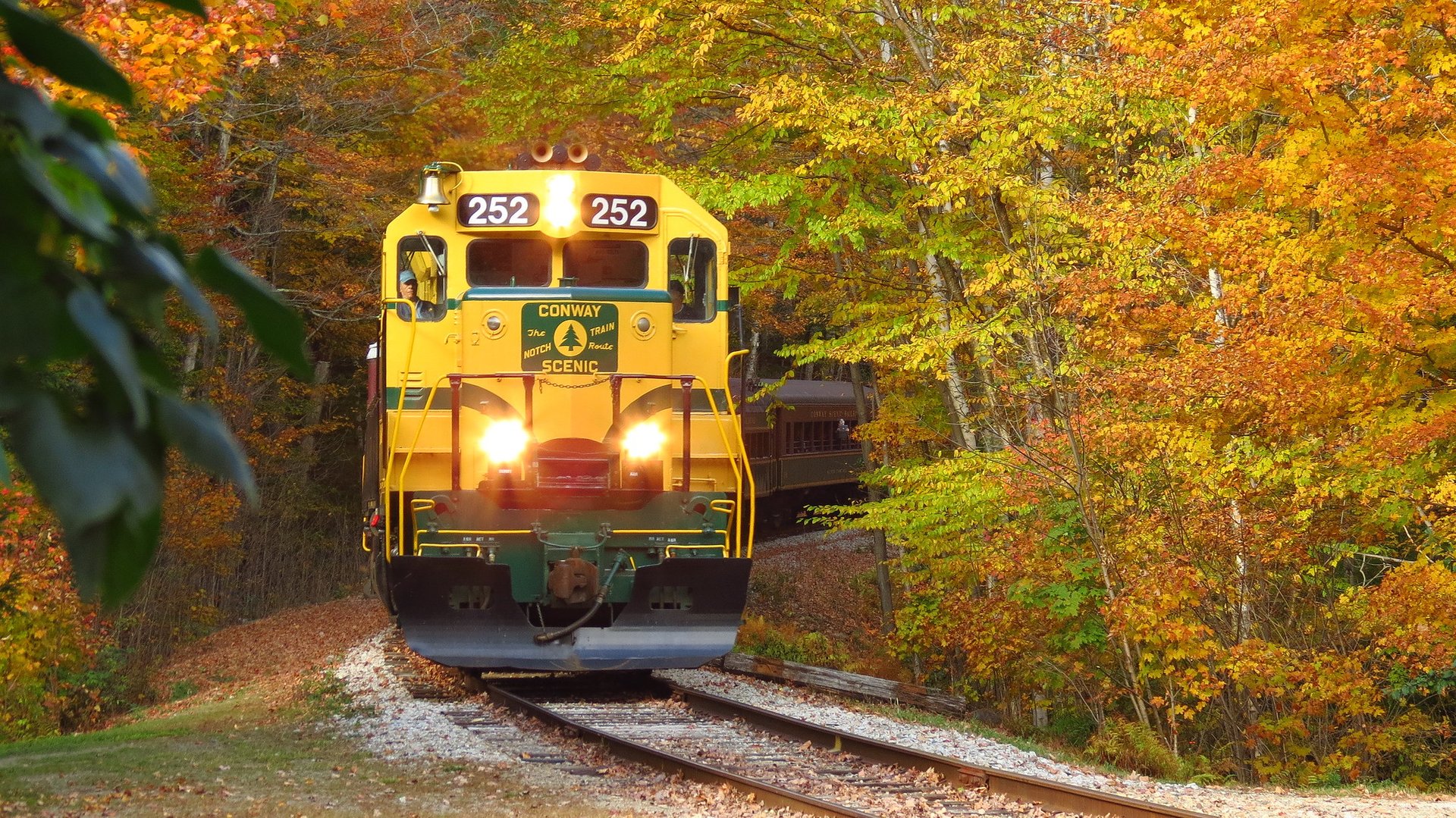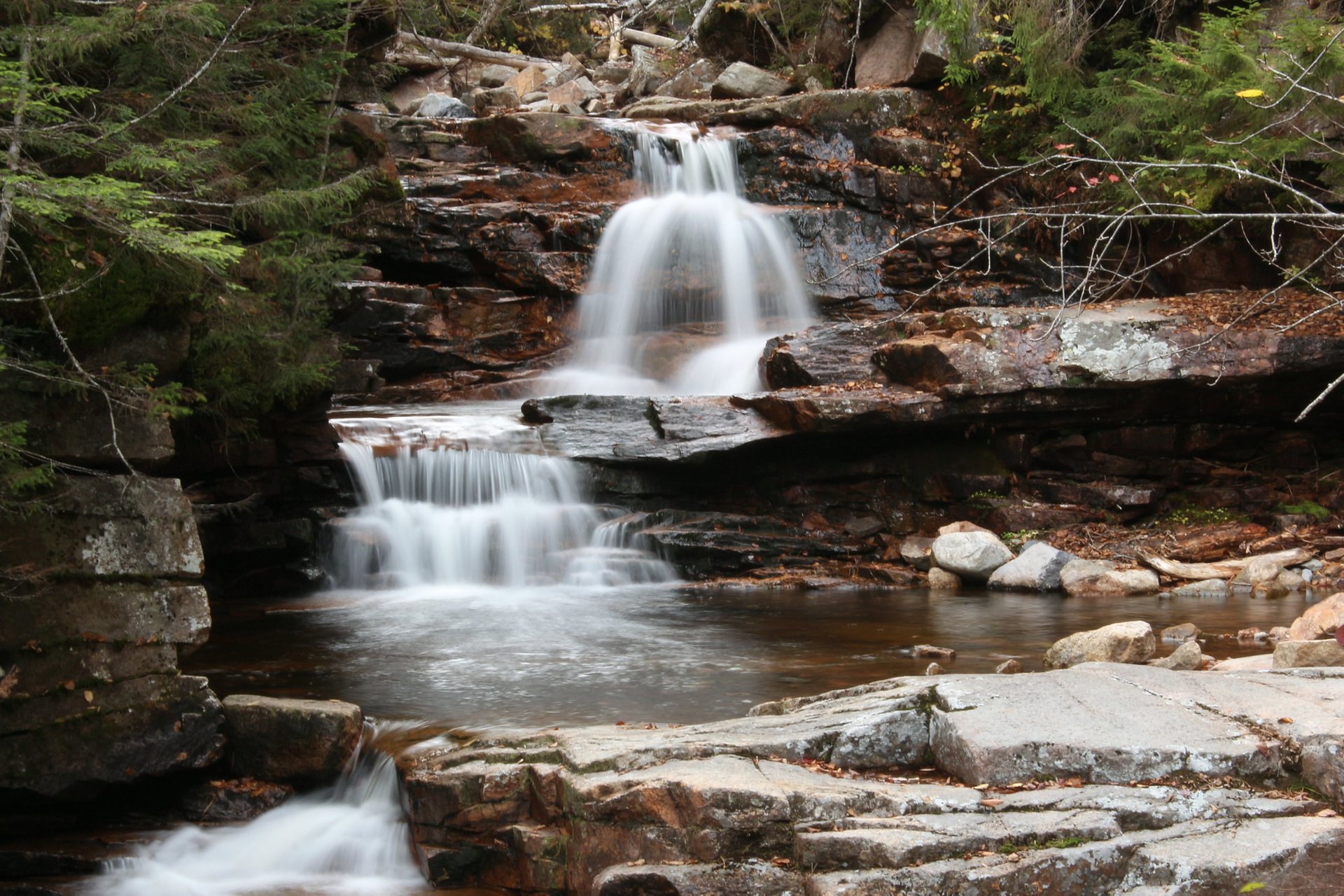 Arethusa Falls, New Hampshire
See accommodations nearby
The sight of this waterfall cascading from granite cliffs is incredible! The scenic Arethusa Falls is located in White Mountain National Forest, New Hampshire, and is considered to be one of the tallest in the state, with a height of 140 ft (43 m). Arethusa Falls s fed with Bemis Brook, which plunges from the western slope of Crawford Notch. The waterfall can be reached by a 1.5-mi (2.4-km) Arethusa Falls Trail, accessible from Route 302. The trail that features about 800 ft of elevation gain goes along the train tracks of the scenic railway, especially popular during fall months.
When is the best time to visit Arethusa Falls
The Bemis Brook looks the fullest during spring runoff in April and May. In the summer, the stream gets weaker, but it rains quite a lot in New Hampshire so it never goes completely dry. Fall is the most beautiful time of the year in the White Mountains, especially when fall foliage reaches its peak colors in October. In the winter, the waterfall usually freezes and can be used for ice-climbing.
Things to do at Arethusa Falls
In addition to Arethusa Falls, there are a few smaller waterfalls in Crawford Notch that are worth checking out. If you take a short detour from the main trail along Bemis Brook, you can visit tiny Bemis Falls and Coliseum Falls. The trailhead for Ripley Falls is also nearby. Other popular hikes in the area include Frankenstein Cliffs and Frankenstein Trestle. White Mountain National Forest offers many picturesque hiking trails, fishing lakes, and scenic bicycle trails in the summer. In the winter, there are snowshoeing trails, cross-country, and downhill skiing.
Where to stay at Arethusa Falls
Dry River Campground is the closest camping site to Arethusa Falls. It operates from Memorial Day to Columbus Day (from June to late November). The campground located in a beautiful woodland setting of Crawford Notch State Park has restrooms and showers. Dogs are welcomed in the camping area but must be kept on a leash.
Find hotels and airbnbs near Arethusa Falls (Map)