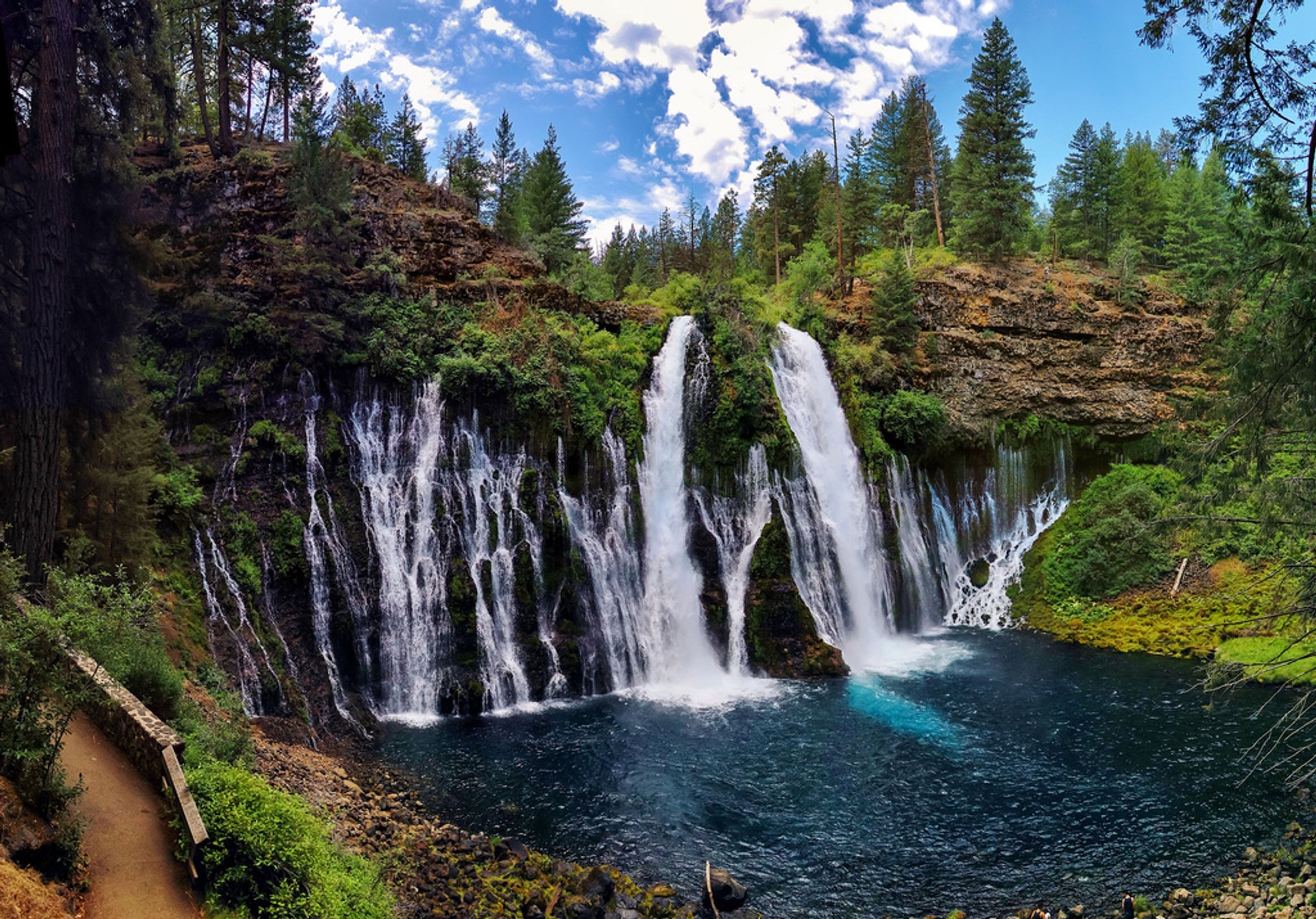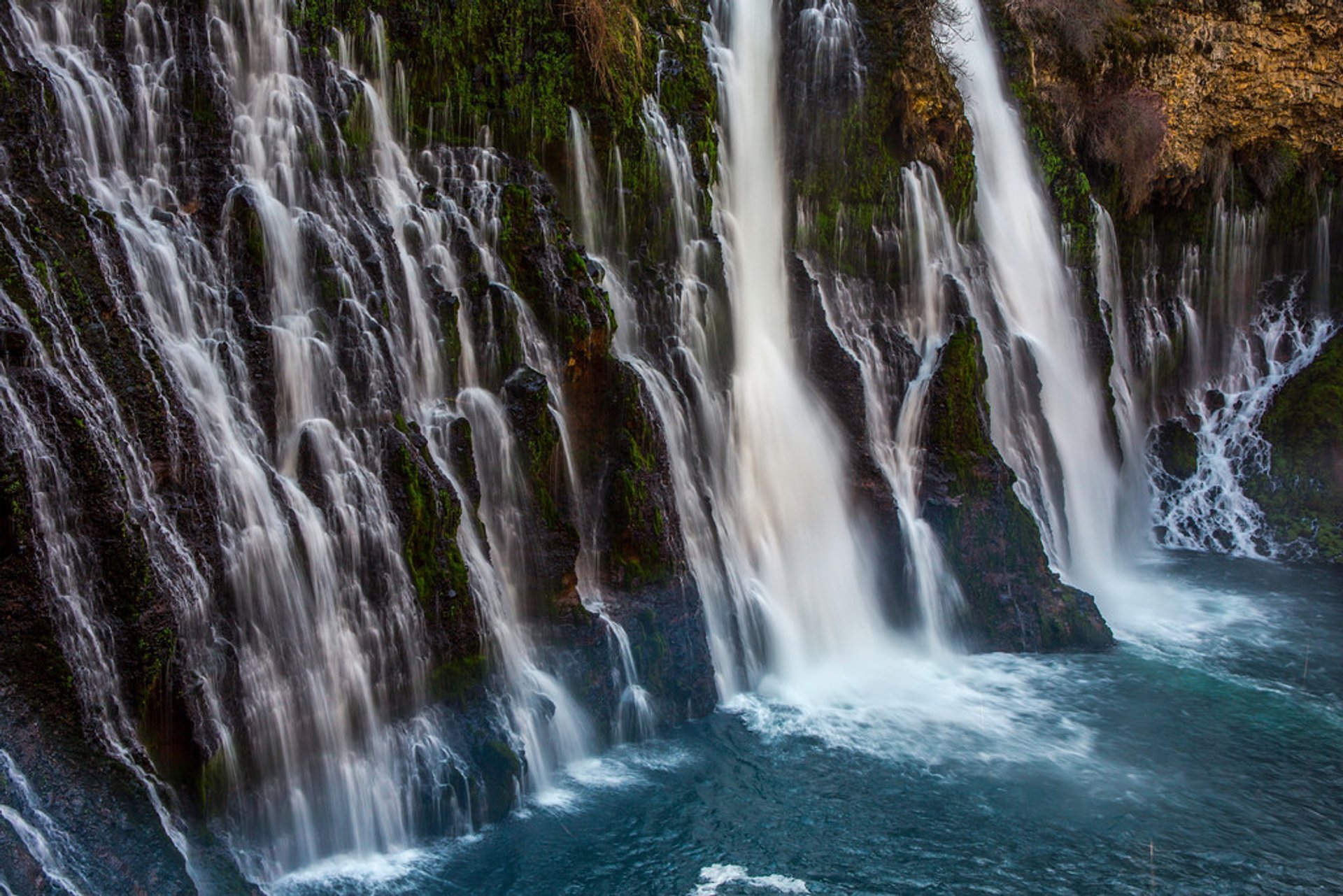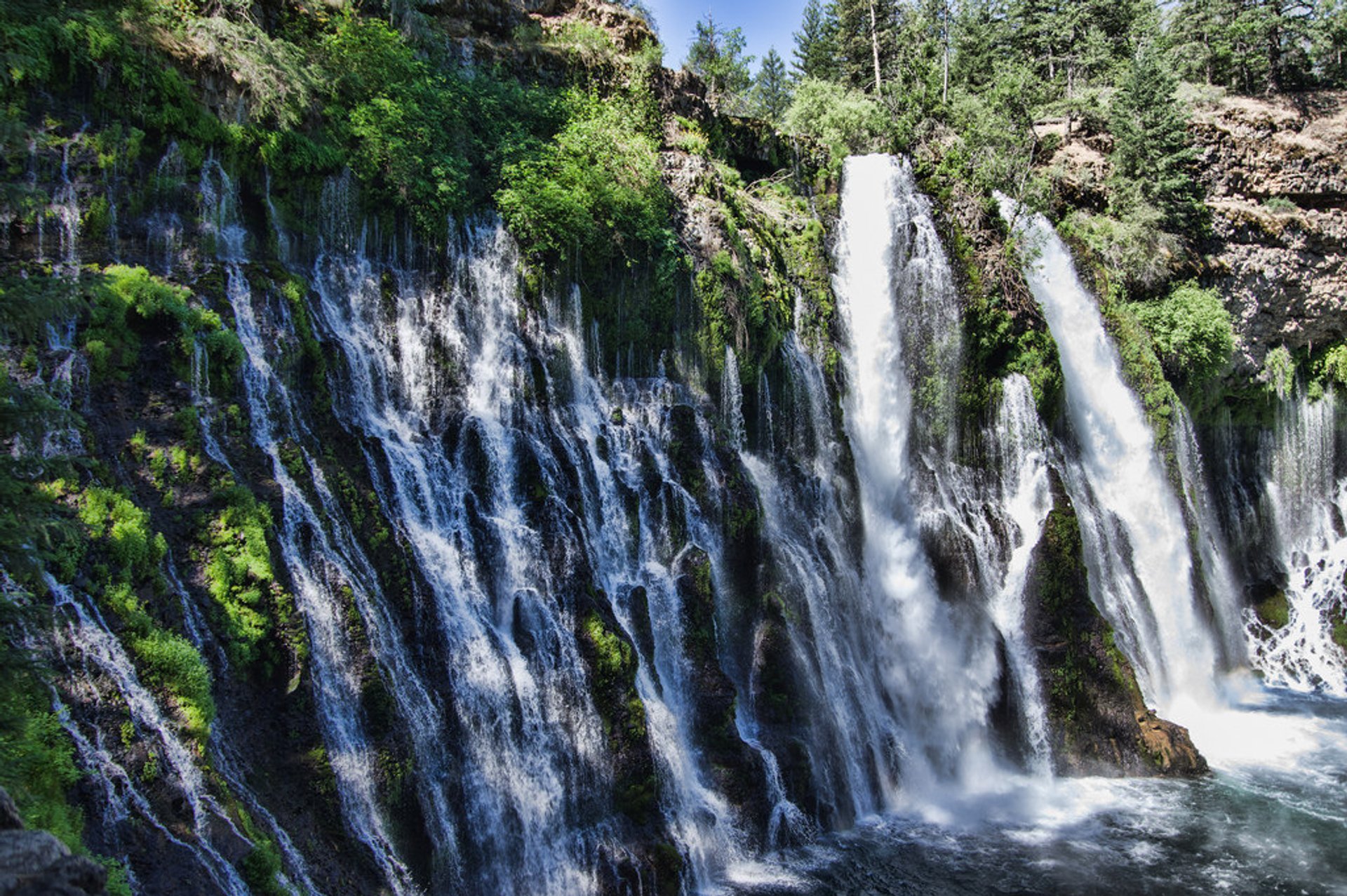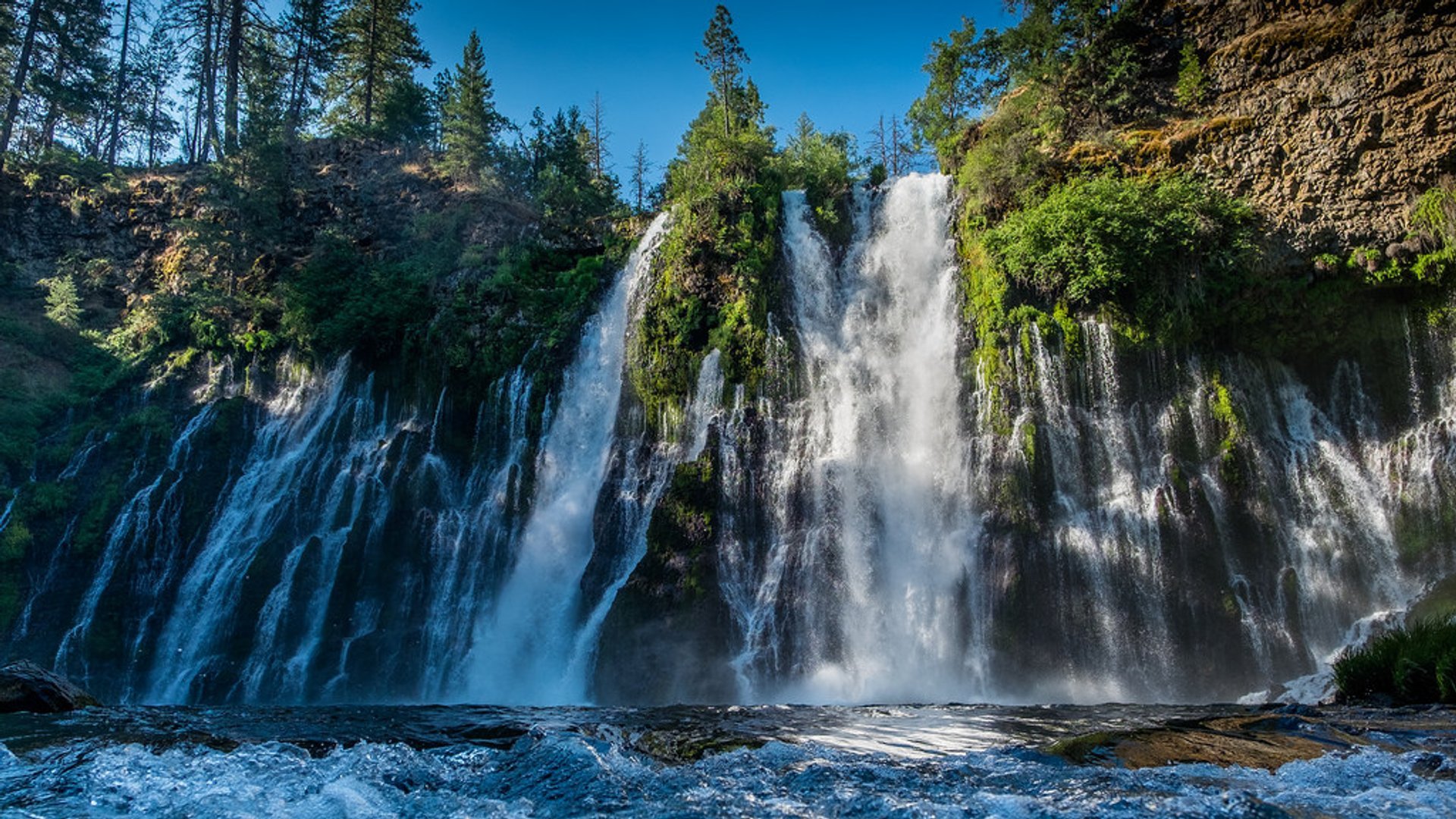 Burney Falls is a large and spectacular waterfall on Burney Creek, located at McArthur-Burney Falls Memorial State Park. Maybe it's not the largest or the highest in the state, but it's definitelly one of the most beautiful. It is almost 40 m high and provides a constant water flow rate of 379 million litres per day.
The waterfall is filled with the water from underground springs above and along the falls. The pool is so clear that the bubbles of falling water can be seen far below the surface. President Theodore Roosevelt called this amazing booming cascade of water the "Eighth Wonder of the World" and declared it as a National Natural Landmark. The massive water of the main falls originate at the top of the cliff, but it also falls from the volcanic rock face. This crystal clear water looks gorgeous but doesn't invite anyone to have a dip, as it's temperature never goes much above 5 °C.
Burney Falls is a great year-round destination. The flow is good throughout the year because the Burney Creek feeds from the underground sources. Spring and fall months are the best time to visit the Falls as winter could be too cold and slippery so you cannot access some nice photo spots, and summer months are too crowded. Whatever season you choose, aim for the weekdays to avoid tourist crowds.
Find hotels and airbnbs near Burney Falls (Map)