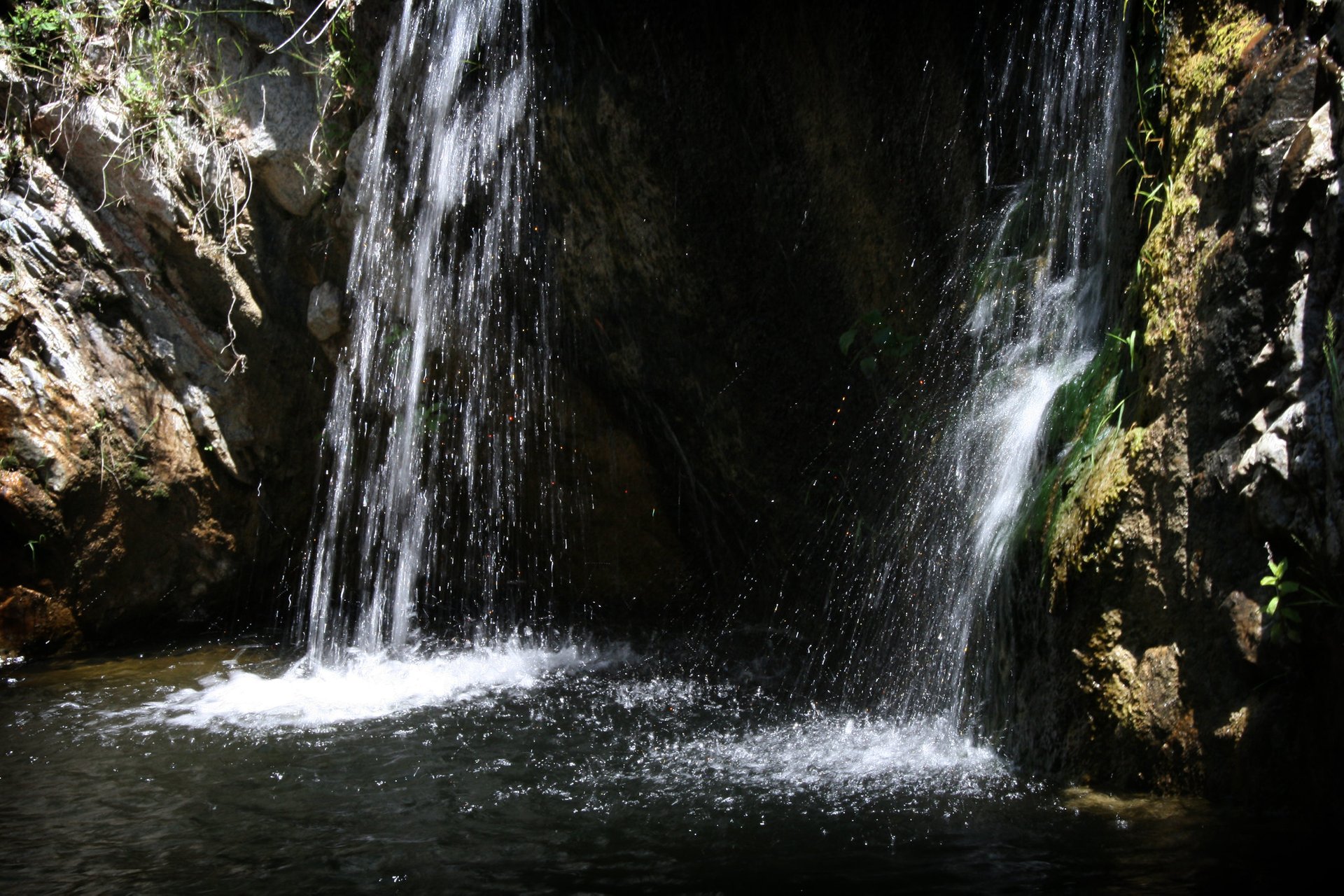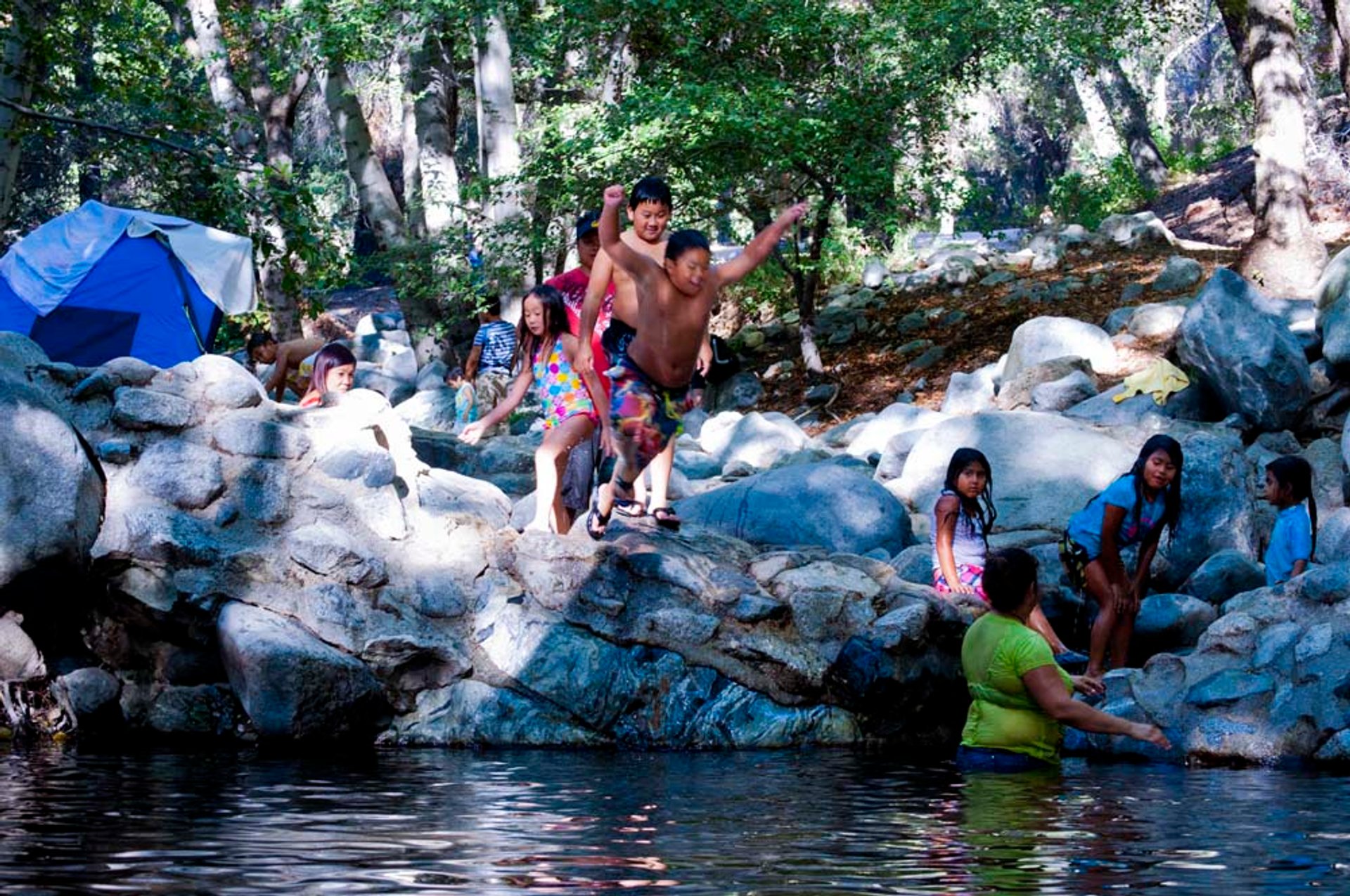 See accommodations nearby
Switzer Falls is a picturesque waterfall located in San Gabriel Mountains near Los Angeles. Switzer Falls encompasses three sections. The upper part is mostly hidden and quite small with a drop of about 10 ft (3 m). The middle section is the most impressive with a drop of about 70 ft (21 m). While the lower section consists of two picturesque cascades dropping with a height of 40 ft (12 m).
The waterfall can be reached by an easy 4-mile (6.4-km) hike. The trailhead is located at the Switzer Picnic Area, off the Angeles Crest Highway. The trail leading down the canyon crosses the Arroyo Seco Stream a few times, which is not a big problem because it is rather shallow or dries out completely during the summer.
The hike also features the remains of Switzer-land resort that closed in the 1930s. The most prominent part of the abandoned camp is the chapel that has preserved quite well. The trail ends at the base of Lower Switzer Falls, but it's possible to hike further and get to Bear Canyon Campground.
When is the best time to visit Switzer Falls
The best chance to see Switzer Falls with some volume is the rainy winter season from November to April. However, during dry winters the waterfall can dry out completely. Early spring is usually a suitable time for a hike because crowds are still relatively small, it's not too hot, and Arroyo Seco is quite full. In the summer, the stream becomes weak, however, you can take advantage of the swimming holes.
Things to do at Switzer Falls
Arroyo Seco Canyon provides quite a few swimming opportunities. You'll see numerous small pools and waterfalls along the stream to enjoy during a hot summer day. Quite a few hiking trails can be found nearby. Extend your stay and take the Gabrelino Trail to Bear Canyon Camp to spend some more time outdoors.
Where to stay at Switzer Falls
Bear Canyon Campground is at about 4.5 miles (7.2-km) from the Switzer's Picnic Area. The campsite at an elevation of 3,400 ft (1,036 m) features picnic tables, campfire rings, and seasonal stream water. There are no restrooms, no trash service, or piped water available.
Find hotels and airbnbs near Switzer Falls (Map)