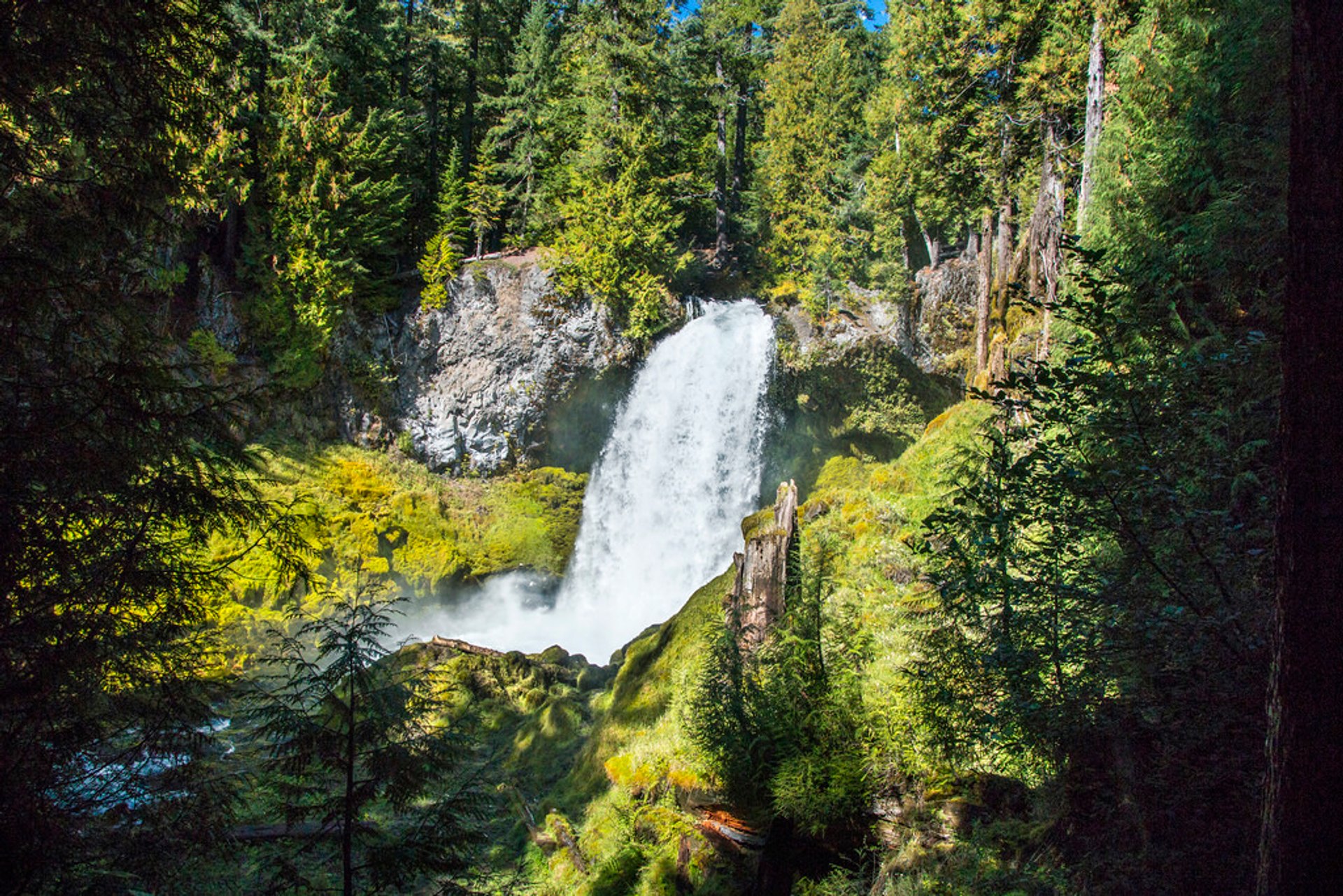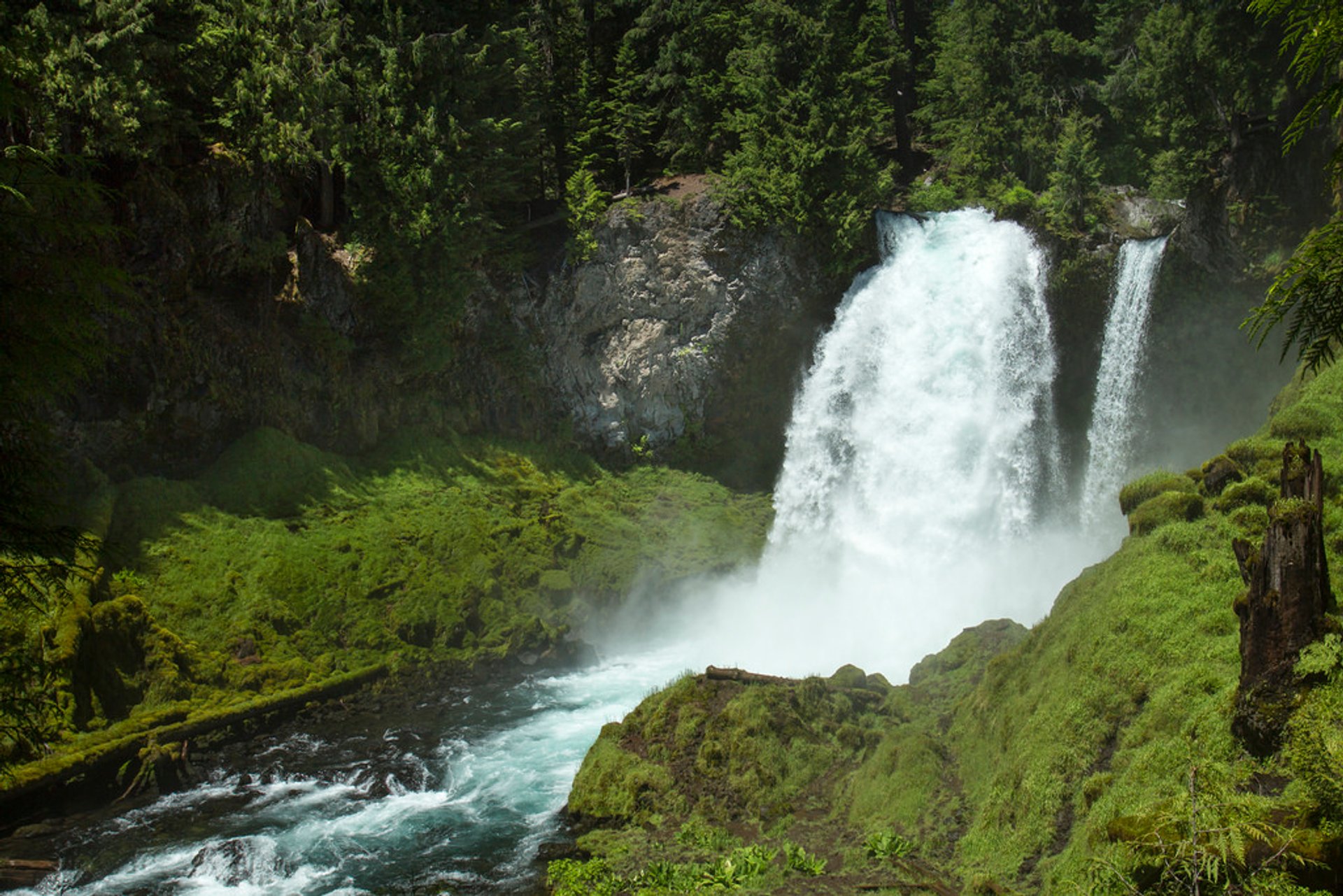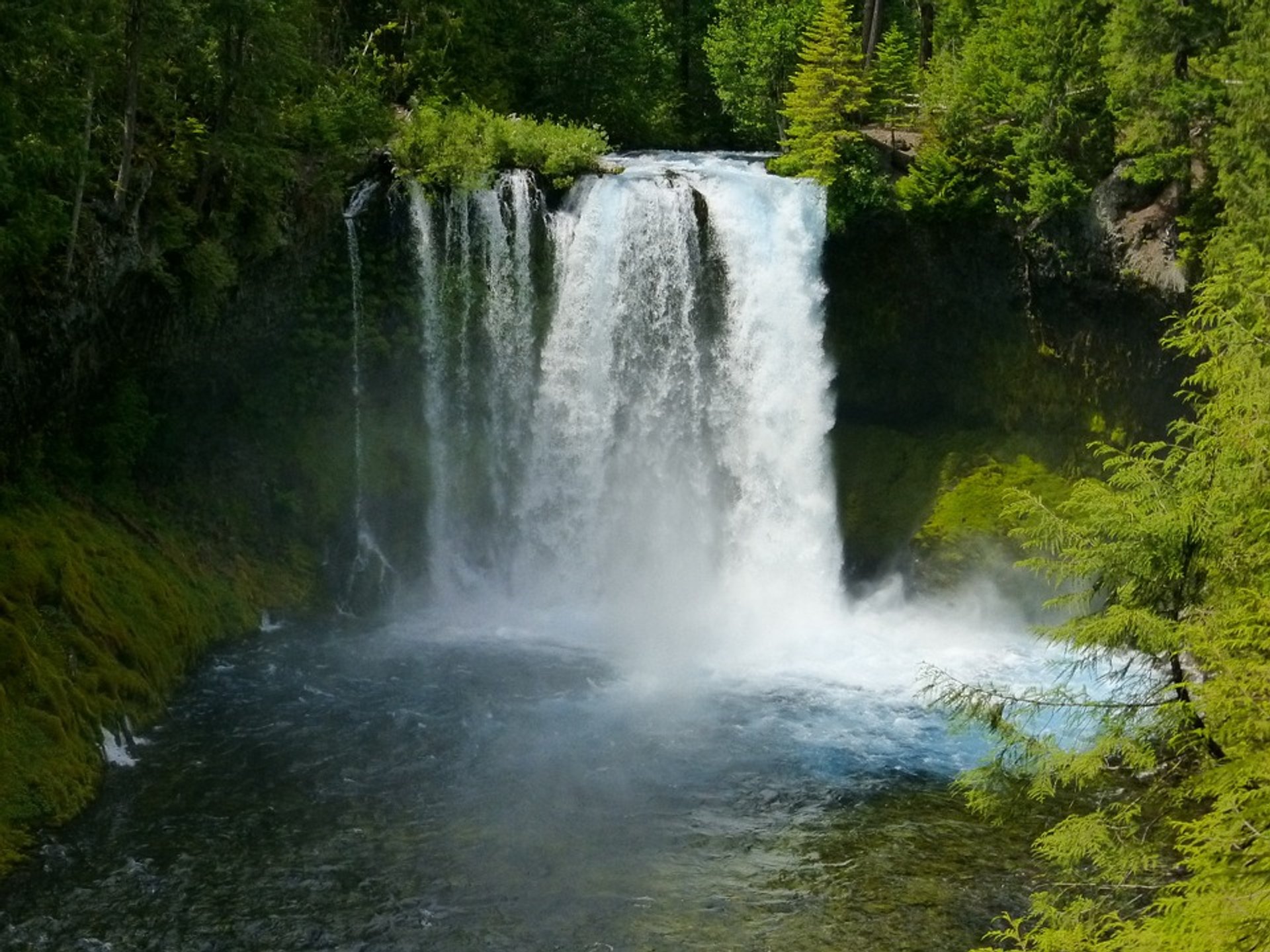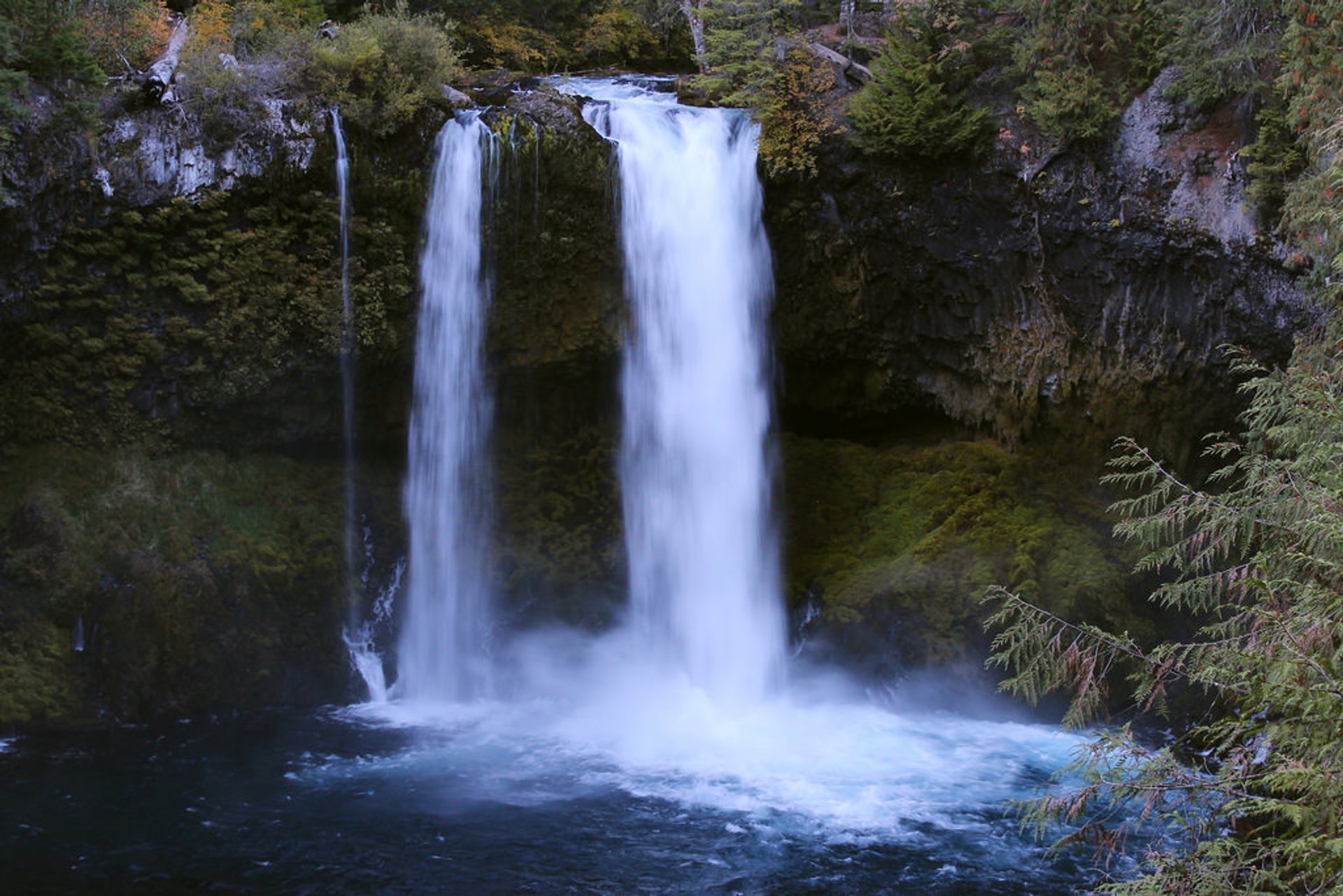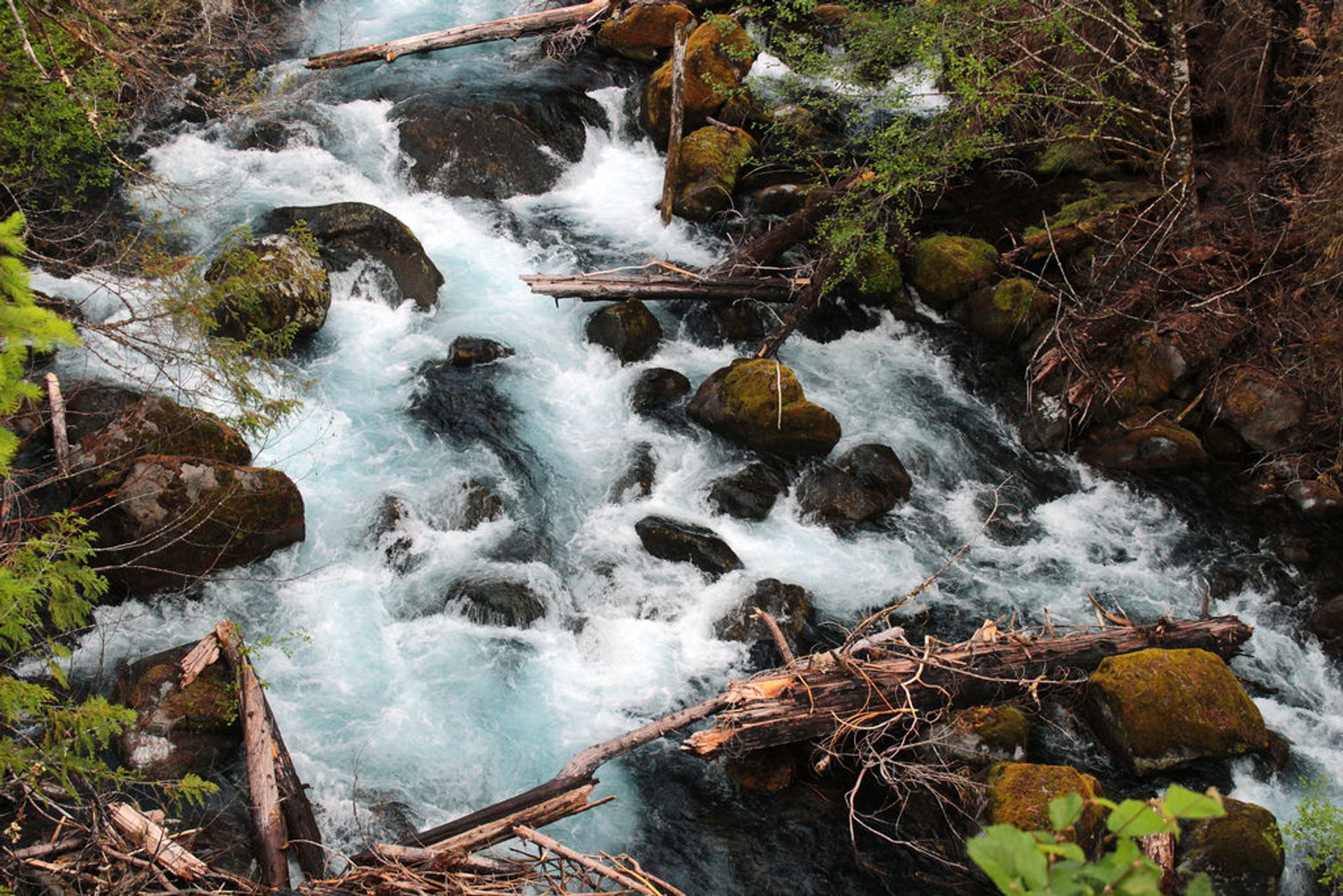 Sahalie Falls and Koosah Falls are breathtaking waterfalls with foaming waters located close to each other along the McKenzie Pass-Santiam Pass and West Cascades National Scenic Byways. Sahalie means 'heaven' while Koosah means 'sky' in Chinook language. The falls were formed about 3,000 years ago when two flows of basaltic andesite lava moved into the McKenzie River. Sahalie Falls showcases white waters falling from 100 ft (30 m) into a natural dam. Koosah falls is a bit smaller—70 ft (21 m) with a deep pool at its base.
The falls are connected with the Waterfalls Loop Trail, part of the McKenzie River National Recreation Trail, that also features views of the wild McKenzie River and ancient forest. A 2.6-mi (4.2 km) loop trail starts at Sahalie Falls. It is easy and suitable for families with children. The path is the most accessible from March to October. In the winter it's often covered with snow and signage might not be visible. Spring sees higher water levels as the snow is melting, while autumn brings beautiful foliage which makes the surrounding nature stunning to look at!
The area is accessible by car, and it takes about 2.5 hours to get there from Portland. Both waterfalls have parking lots nearby. The Koosah Falls parking is usually less crowded, and you can easily walk to the Sahalie Falls from there.
Find hotels and airbnbs near Sahalie and Koosah Falls (Map)