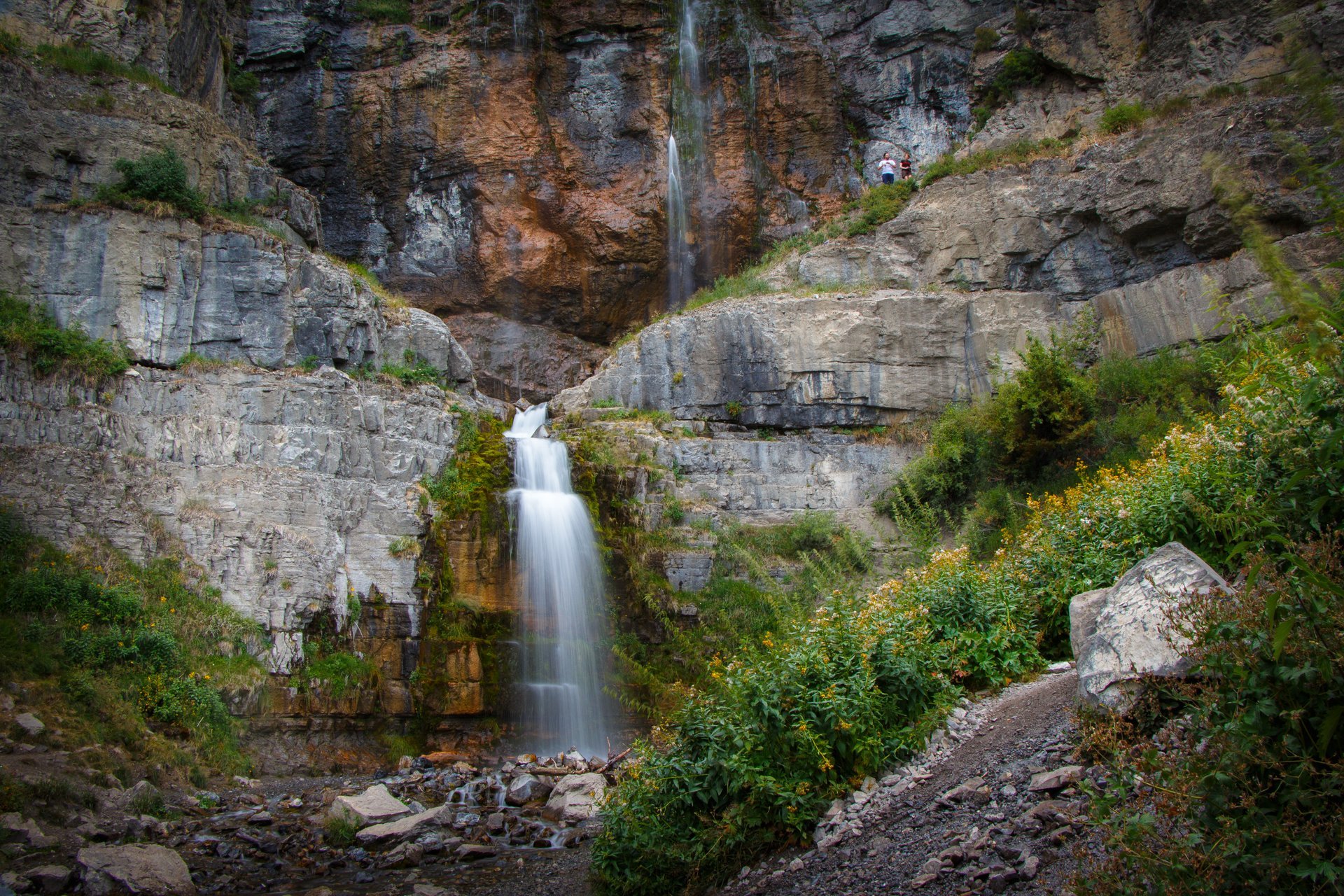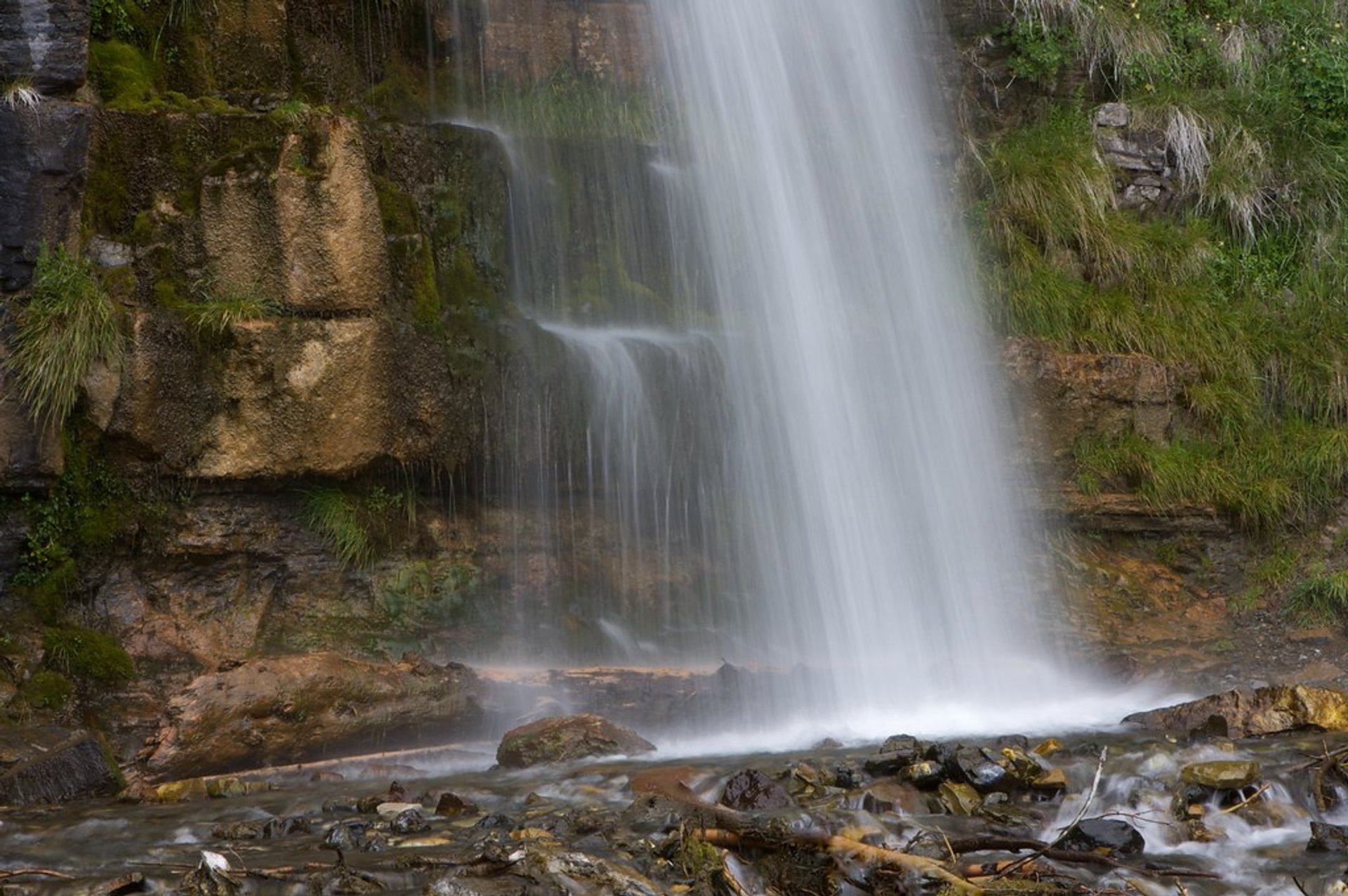 A scenic three-tier waterfall, Stewart Falls is about 60 m (200 ft) tall. Located on the east side of Mt Timpanogos, about an hour drive from Salt Lake City, the waterfall can be reached by a short but steep trail. The best time to do the hike is from mid-April through October, even though the trail is open year round. Snowshoes are recommended to hike this trail in winter. Snow stays on the trail until March or well into April.
There are a few trails to reach Stewart Falls—from Aspen Grove or the Sundance Ski Resort via Ray's Summit. Hiking from the Aspen Grove parking lot offers a more accessible route. This trail is about 6.4 km (4 mi) both ways. It goes through the pine and aspen forest and provides excellent views of the falls, especially picturesque when leaves change colors in autumn. The trail leads to an overlook with a steep descent to the falls. The hike takes up to an hour to complete. If you start from Aspen Grove, you will have to pay a $6 entry fee for a three-day pass at a tollbooth on the Alpine Scenic Loop.
The Stewart Falls trail tends to be busy on weekends, especially Saturdays. If you're looking for some solitude, opt for mid-week. Stewart Falls is a short and not very steep hike, so it's great for all ages including children. The trail is shaded for about half the hike.
Sundance Resort offers a shorter trail from the chalets available for the guests who stay there. There is a lift to Ray's Summit with a fare of $11 for adults.
Find hotels and airbnbs near Stewart Falls (Map)