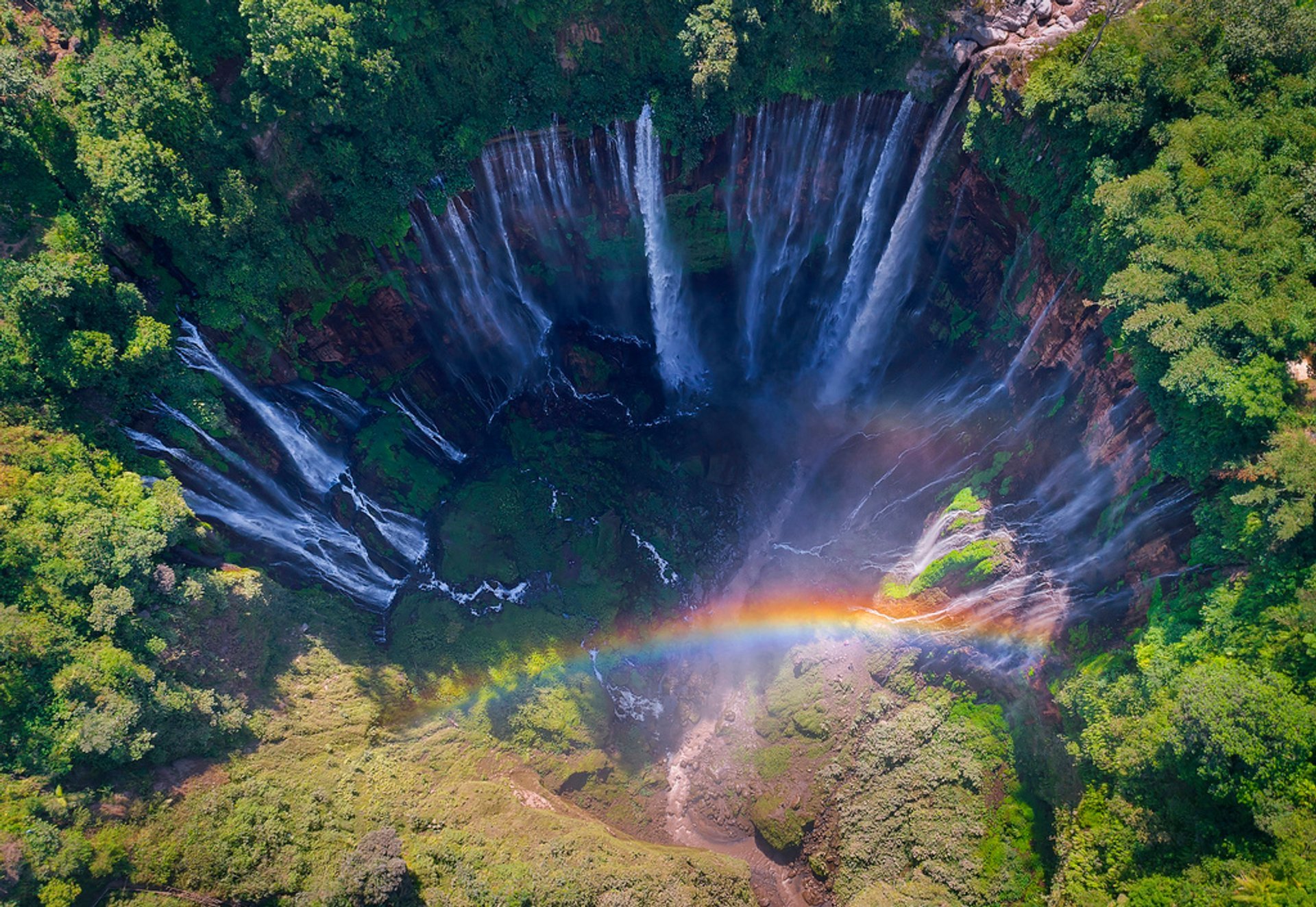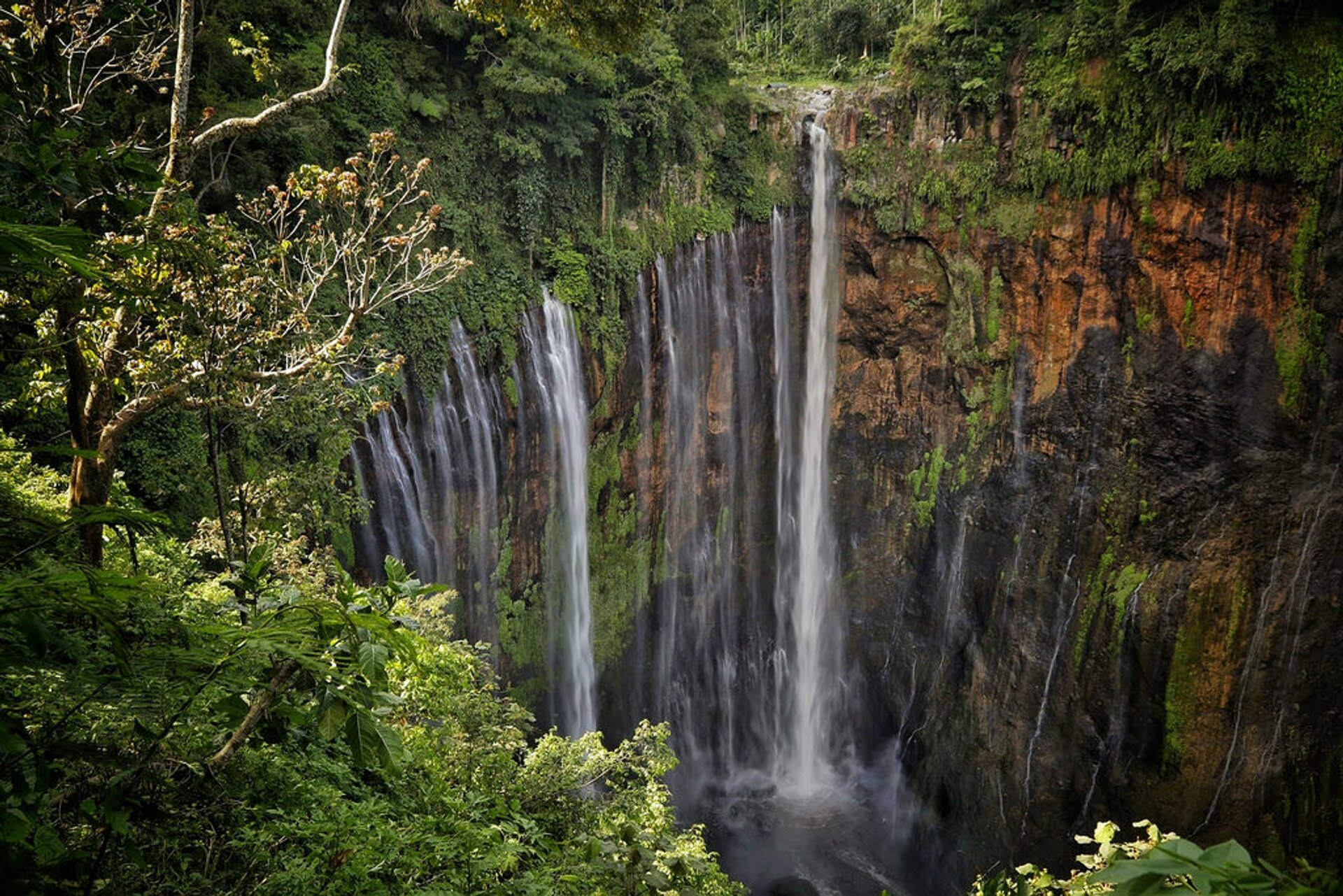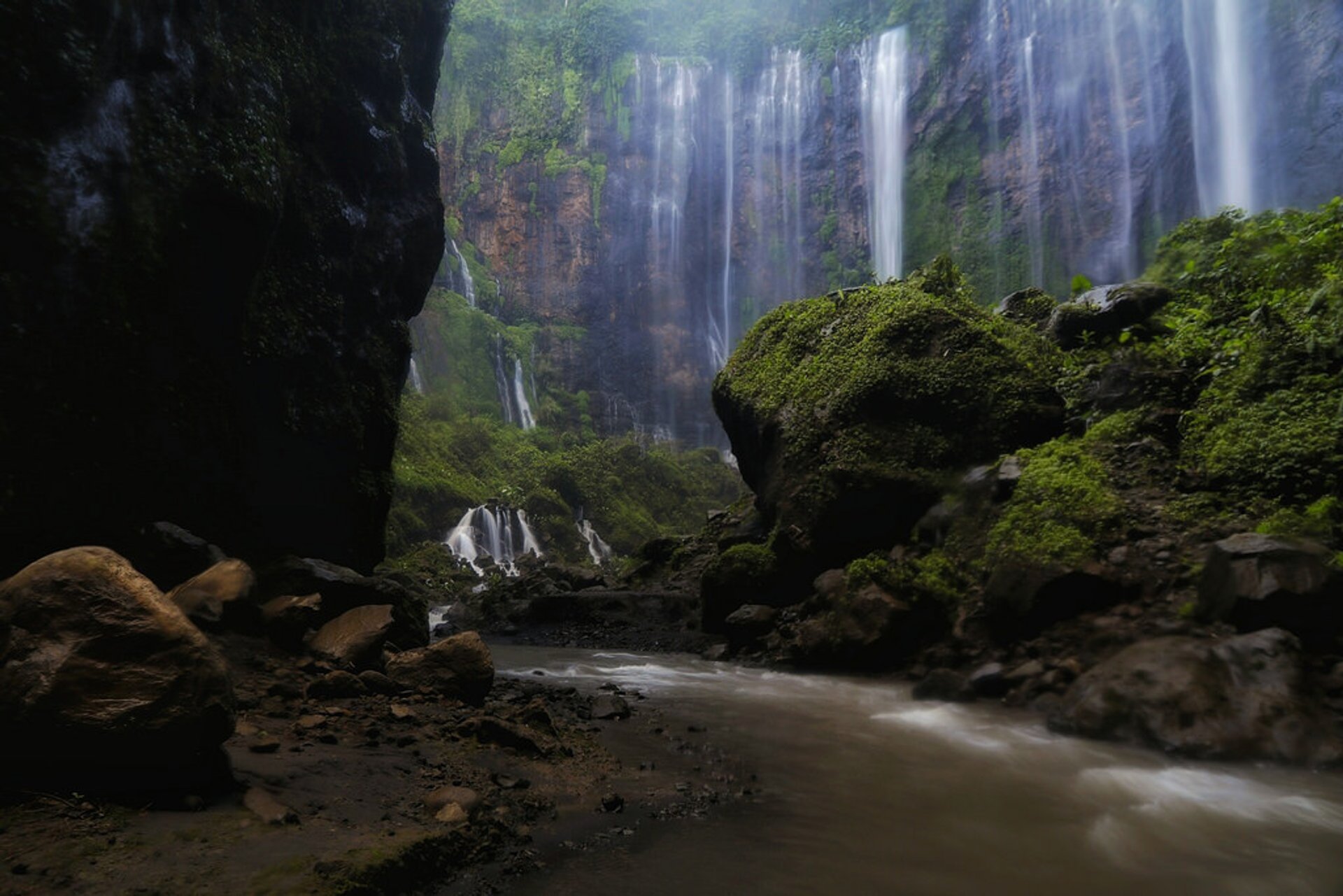 Tumpak Sewu, also called Coban Sewu, is a massive 120 m waterfall located in East Java. It is formed by the Glidih River which flows from Mount Semeru. Tumpak Sewu is easily accessible from Sidomulyo Village, in the Pronojiwo District (Lumajang Regency area). The most unique thing about this waterfall is the water curtain effect resulting from the stable wide flow of water. It's no wonder that its Javanese name means "a thousand waterfalls".
The Tumpak Sewu waterfall is located in a picturesque valley, at an elevation of 500 m. If you come during the wet season, the trees will be lush green. If you come during the dry season, you can witness and smell the people of Sidomulyo harvesting and drying cloves.
Since the debit of water is the same both in dry and rainy seasons, it's better to avoid the wettest months between November and March. The thing is during heavy rains, it's the valley may be closed due to landslide hazards. Moreover, the river gets too strong, so you'll be able to safely cross it only accompanied by a local guide. If you can't make it outside the rainy season, at least make sure to come early in the morning, as it mostly rains later in the afternoon.
Find hotels and airbnbs near Tumpak Sewu Waterfall (Map)