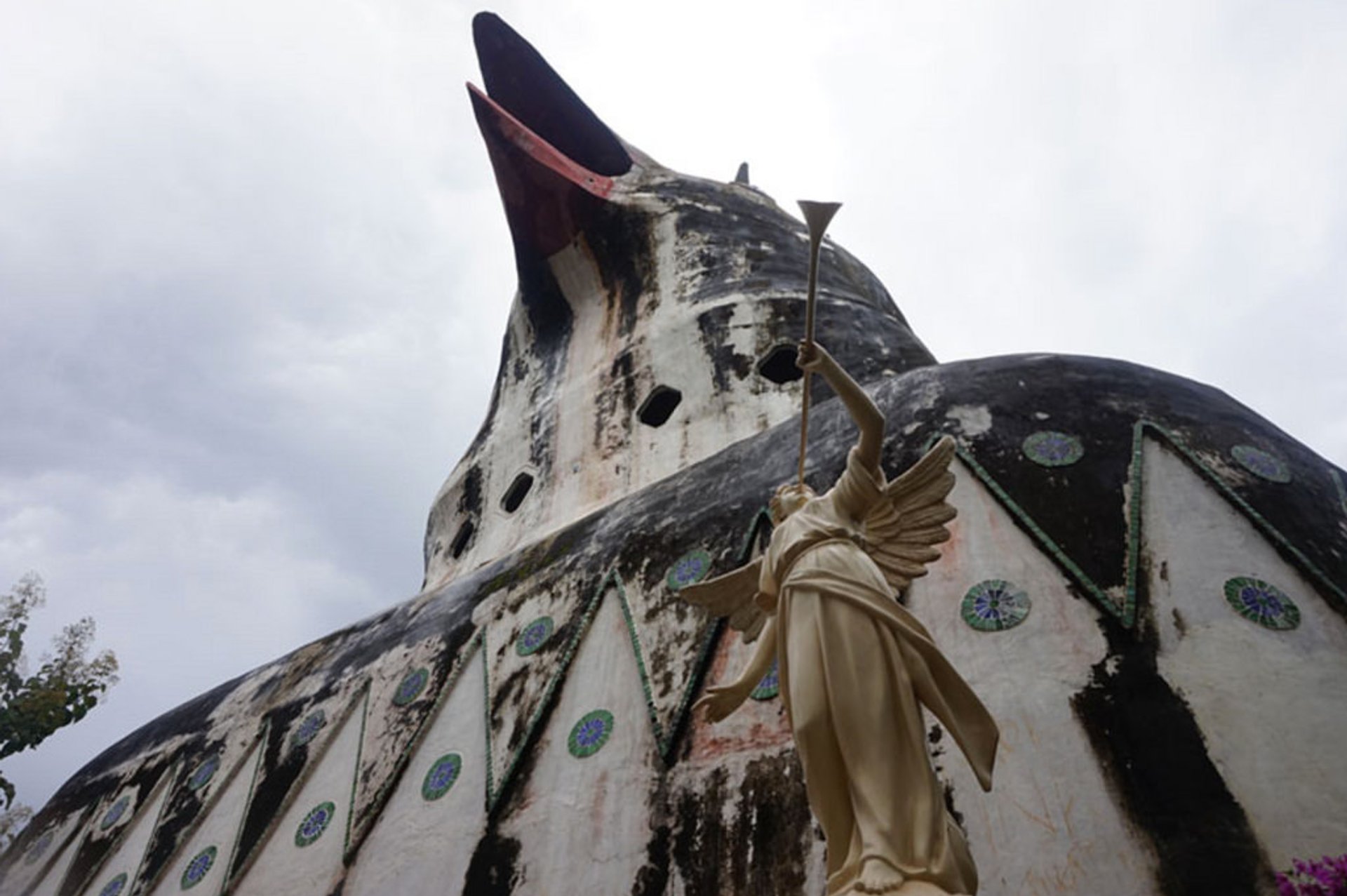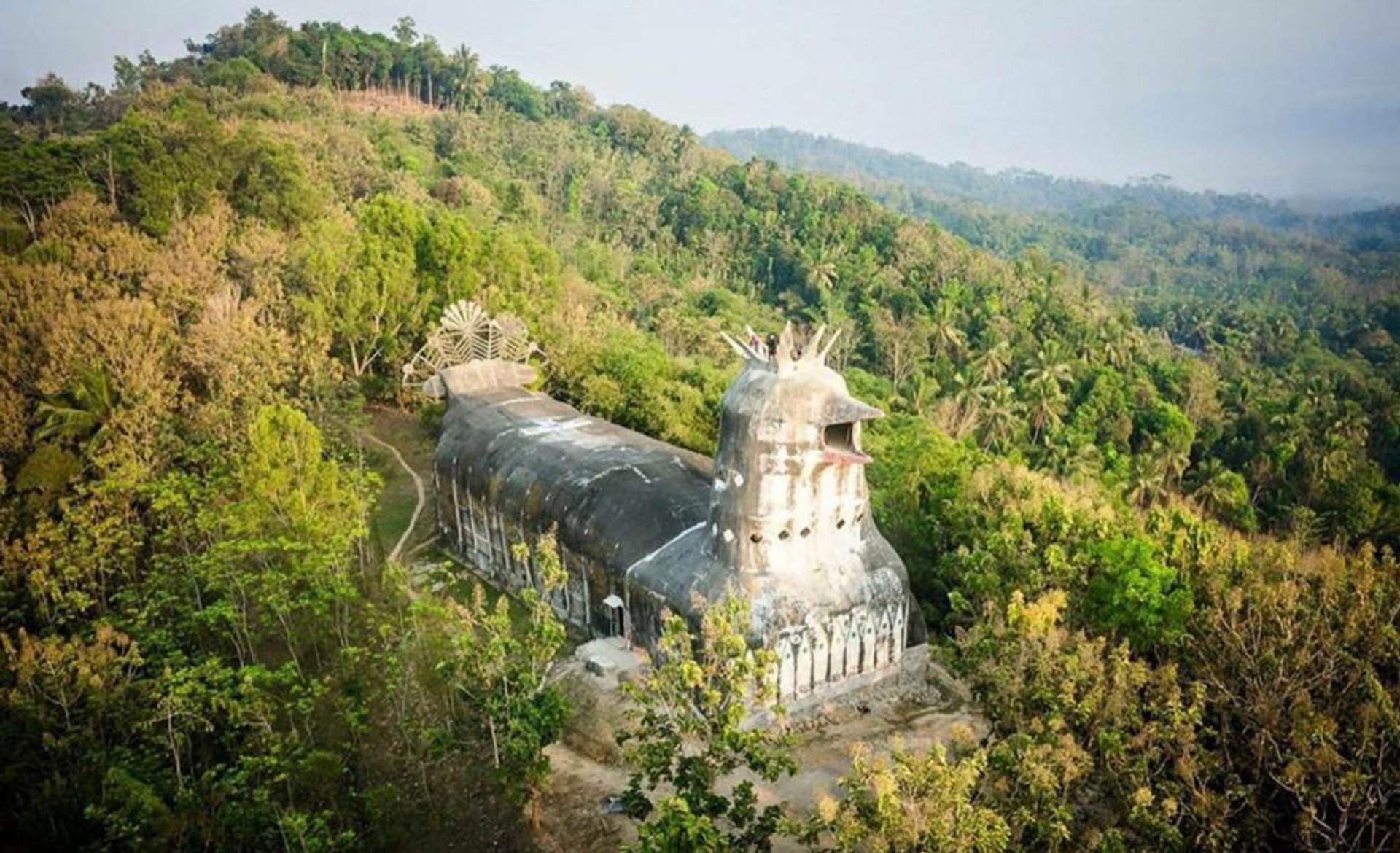 The lush forests of Magelang Regency in Indonesia cover a large decaying building of the most unbelievable shape. Gereja Ayam is known as the Chicken Church.
This structure appeared when 67-year-old Daniel Alamsjah had a holy vision that urged him to create a church in the shape of a dove. A forest near Magelang became home to this church topped with giant squawking head, resembling more of a chicken than a dove.
In the 1990s, the church was opened and welcomed Buddhists, Muslims, Christians, and other religions. However, the costs to finish construction were too high and the church was abandoned. It has since received a second life as a tourist attraction and if you climb to the top of the head, you will take in a stunning view.
The church is open every day all year round and you can easily plan a visit along with a Borobodur tour. The recommended time to come is during the rainy season from October to April, as then the jungles look particularly green and lush. However, you'll have to bring umbrellas and windbreakers and the trails might get slippery. At the same time, the dry summer season between May and September is also good to plan a visit, as it's famous for the best sunrise and sunset views. However, the area will look dry and brown.
After appearance in a few major media like the Huffington Post and the Daily Mail in 2015, the Chicken Church has been featured in a few films like the Into the Inferno documentary (2016).
Find hotels and airbnbs near Gereja Ayam or Chicken Church (Map)