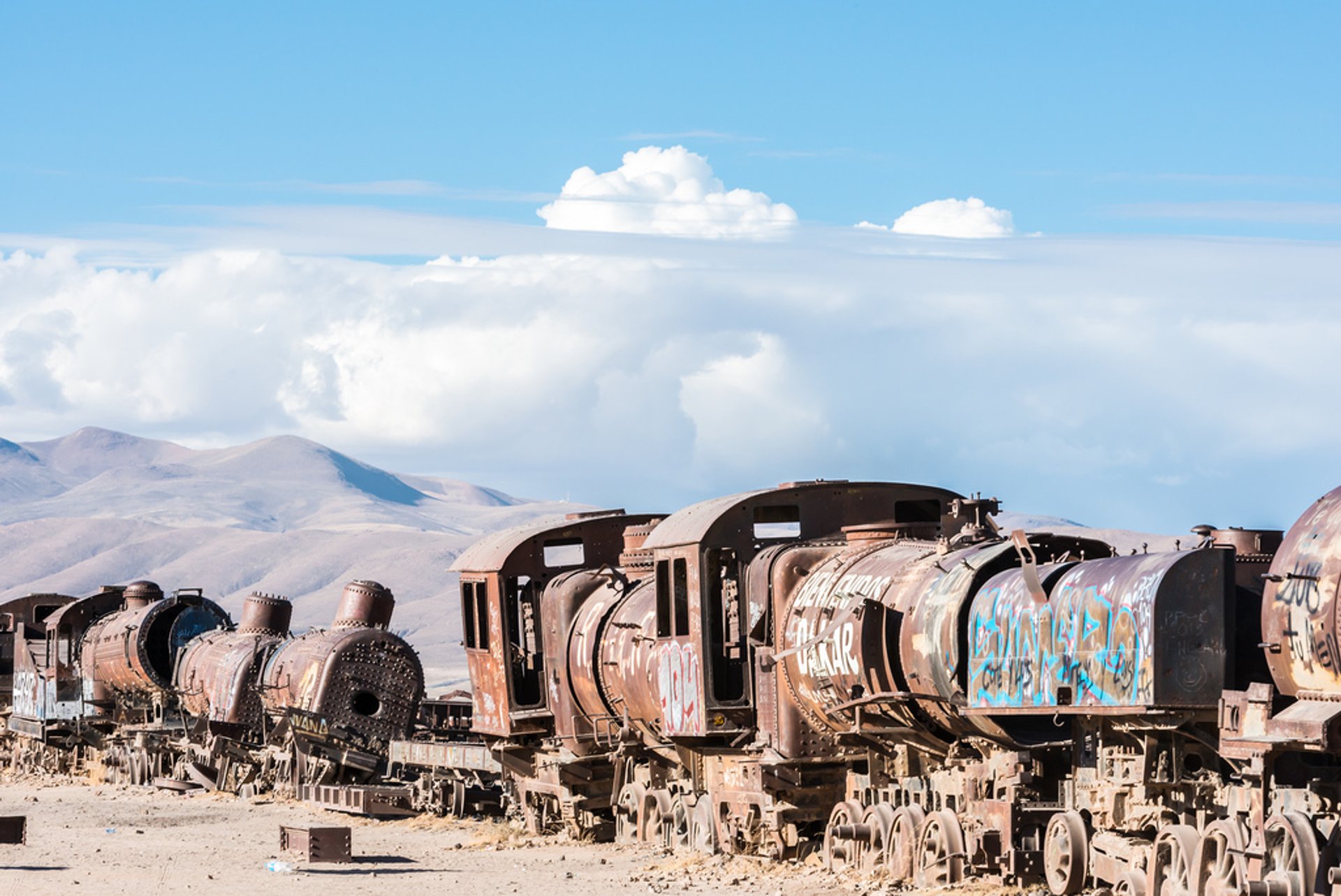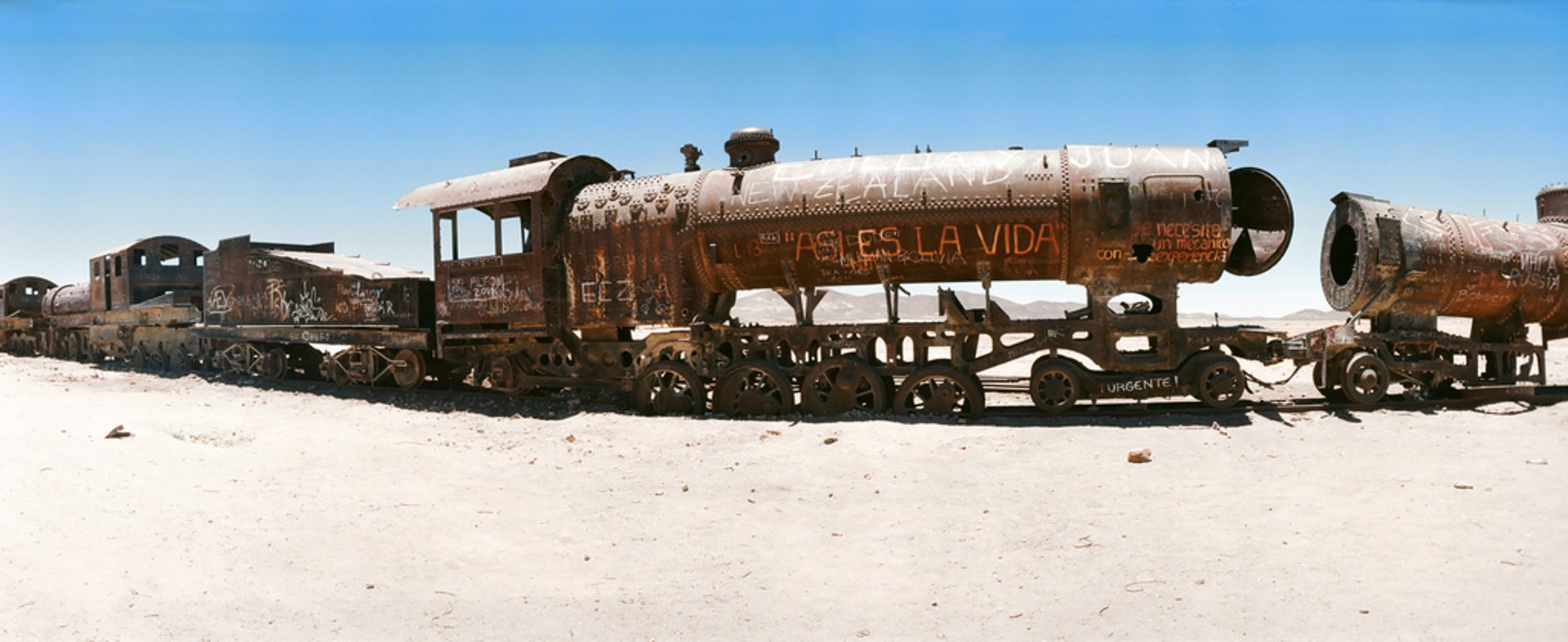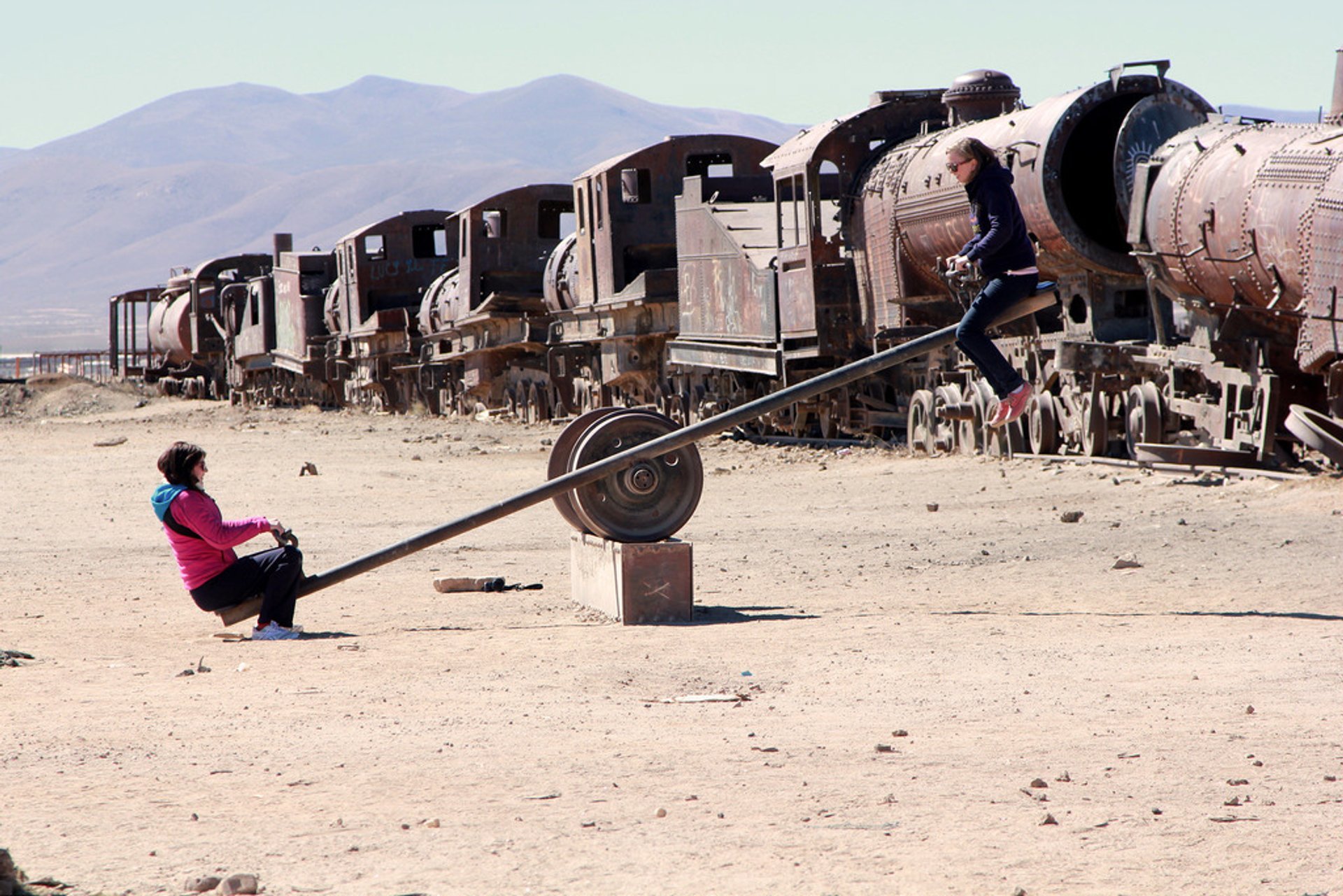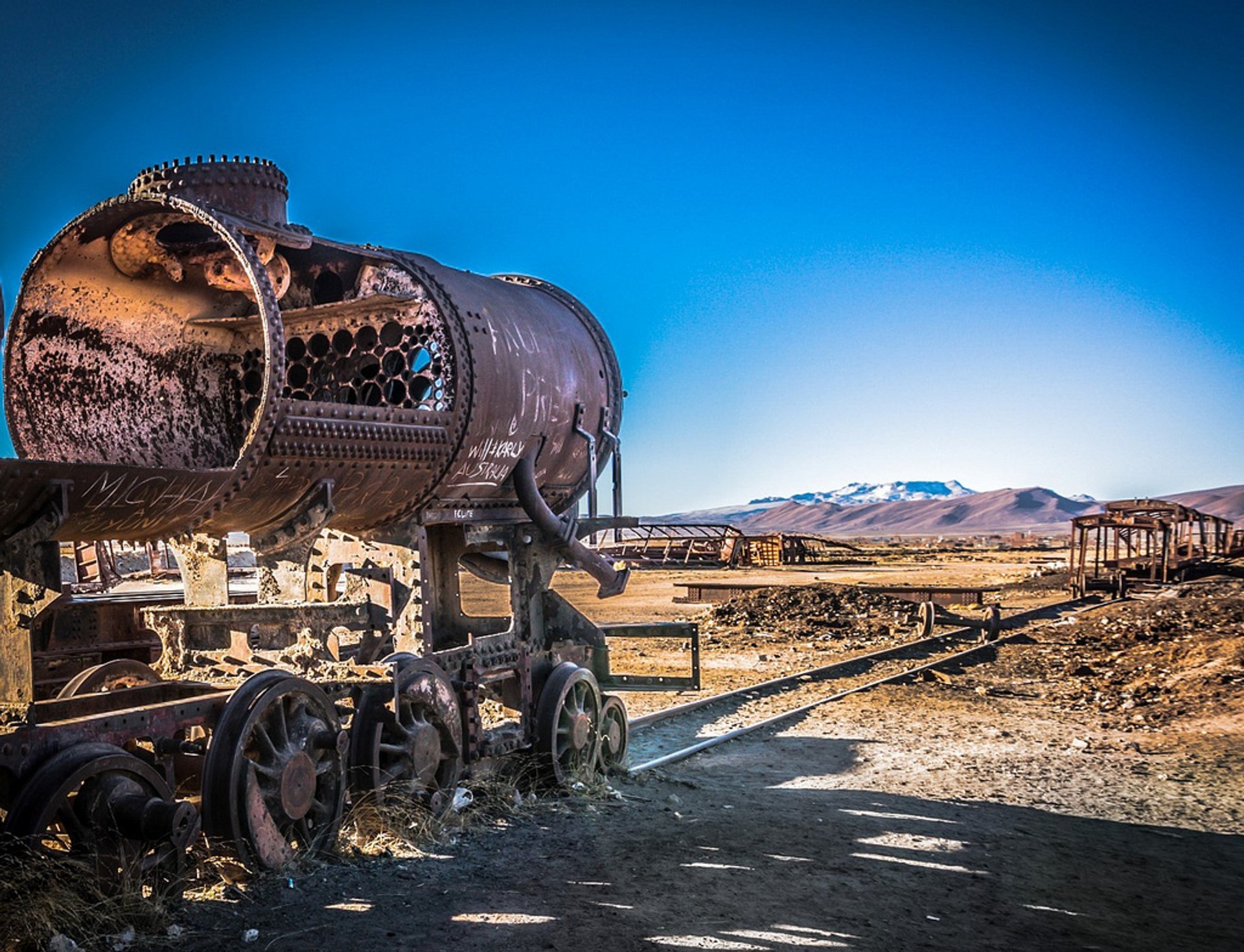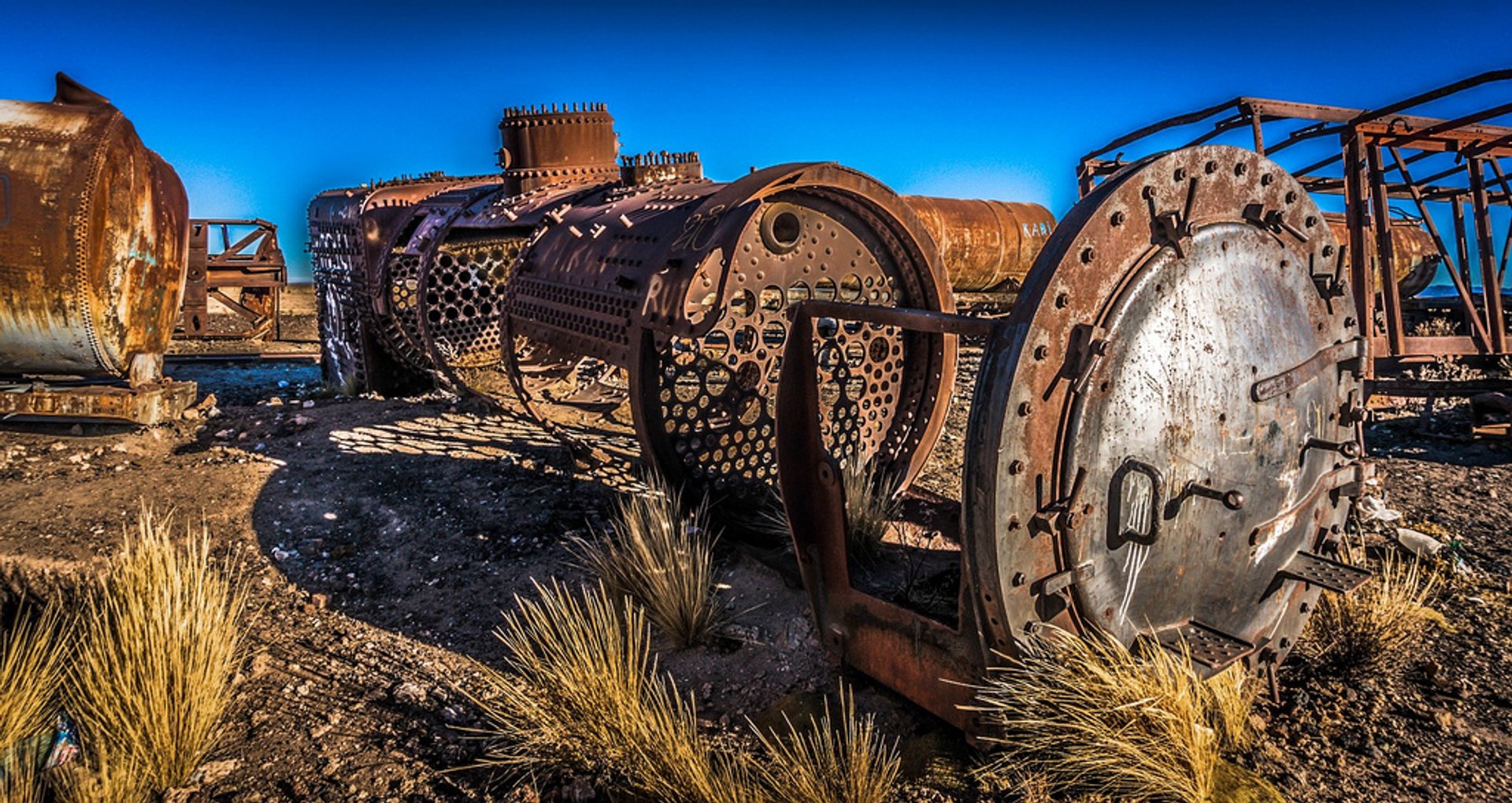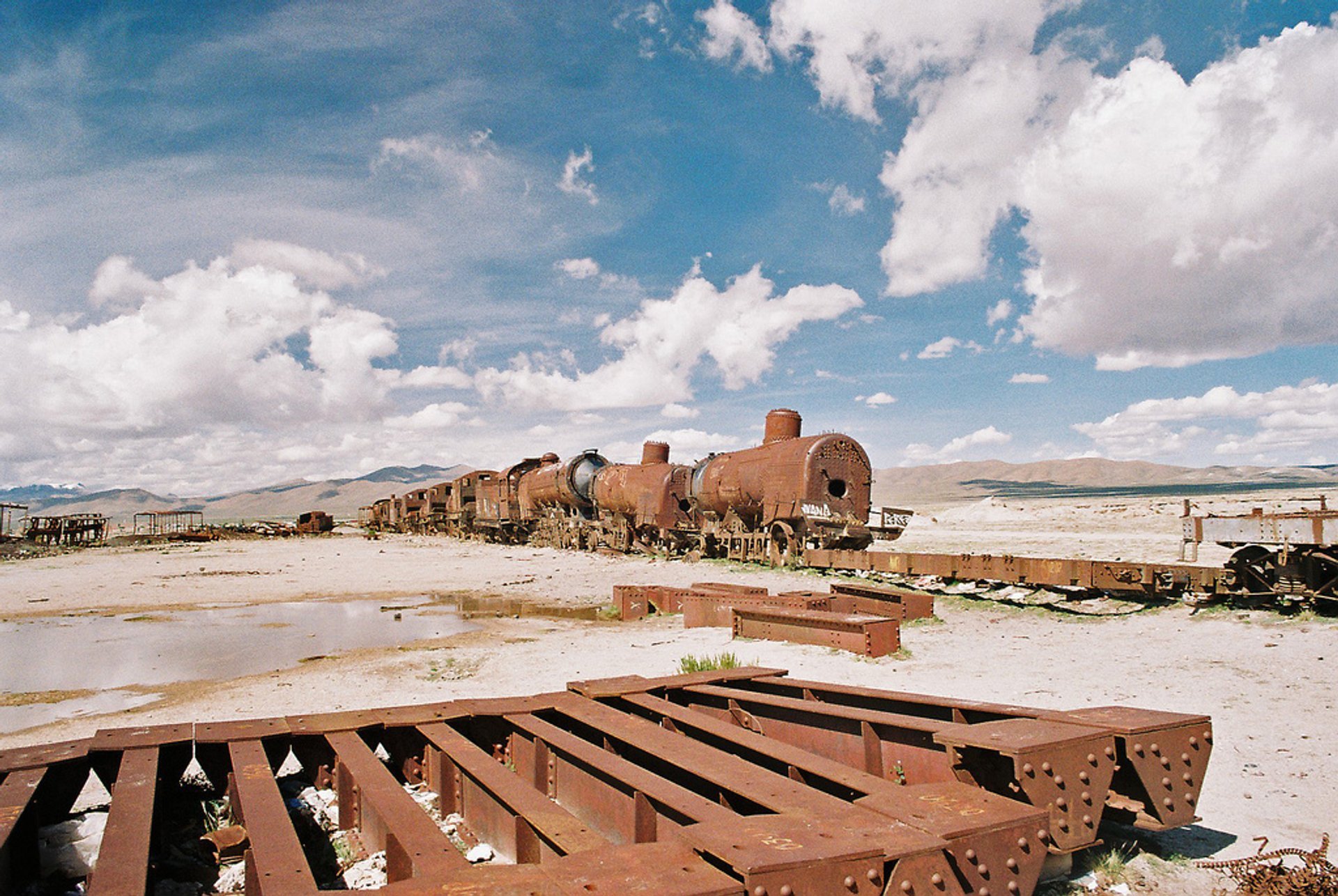 Today these huge rusted out machines stand useless—many of them painted with graffiti, many lacking details, but still attracting a number of curious visitors. Some hundred years ago things were different – these machines were operating steam trains that transported minerals for export from La Paz to the Pacific ports of Chile. But times have changed, the industry declined, and the no longer necessary trains were abandoned forever. That is how the Bolivian "Cemeterio de Trenes" emerged.
This bizarre site is located just next to the world's largest salt flat Salar de Uyuni which is accessible during the dry season between May and October ​when the roads are drivable.
Photographers appreciate the Cemeterio de Trenes as a visually captivating place. Another great thing is that this is a very tangible landmark—at your own risk, you can climb atop the train cars or go inside them and take pictures in one of the abandoned compartments. If you don't manage to get to the Train Cemetery during early or late hours (before 8 am or after 5 pm), you are likely to be there alongside other tourists and you will have to wait to take the perfect picture.
Find hotels and airbnbs near Train Cemetery (Map)