0
Show accomodations nearby
For some people, it might seem odd to go to Iceland when it is as dark and gloomy as it gets, but wait until you see the mysterious tradition to lit up the gravestones at cemeteries​ around the country, among many others - Rejkjavik's Lágafellskirkja church. The custom is a symbolic one during this period when the days are the shortest in the year. You will see this during the miraculous Christmas time, which is another reason to visit Iceland now!
The cemeteries in Iceland look amazingly in the darkness, with candles sparkling among snow slopes. Check out Hólavallargarður churchyard that dates back to 1832. The church is located at Suðurgata in the western Reykjavik, not far Tjörnin lake. This church is the prime location to see a beautiful Christmas tradition.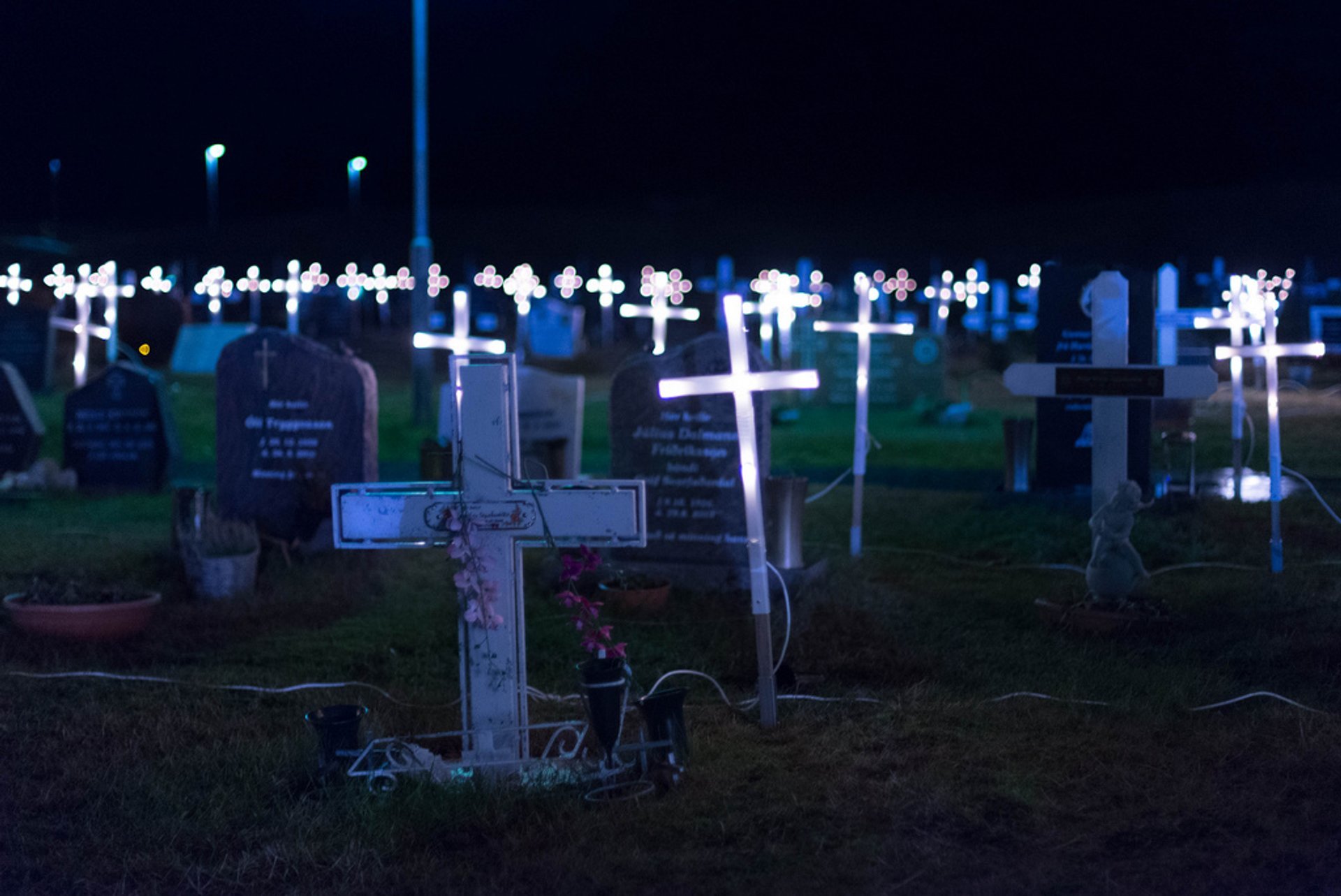 Decorating gravestones with lights and paying respect to their dead is the important part of the Yuletide season in Iceland. During a few weeks in December and on December 24th, many families get together at cemeteries near the graves of their loved ones and light up candles. A modern twist is electric Christmas lights, that have to symbolize that dead loved ones are remembered and missed. This custom shows the important role that family plays in the culture of Iceland.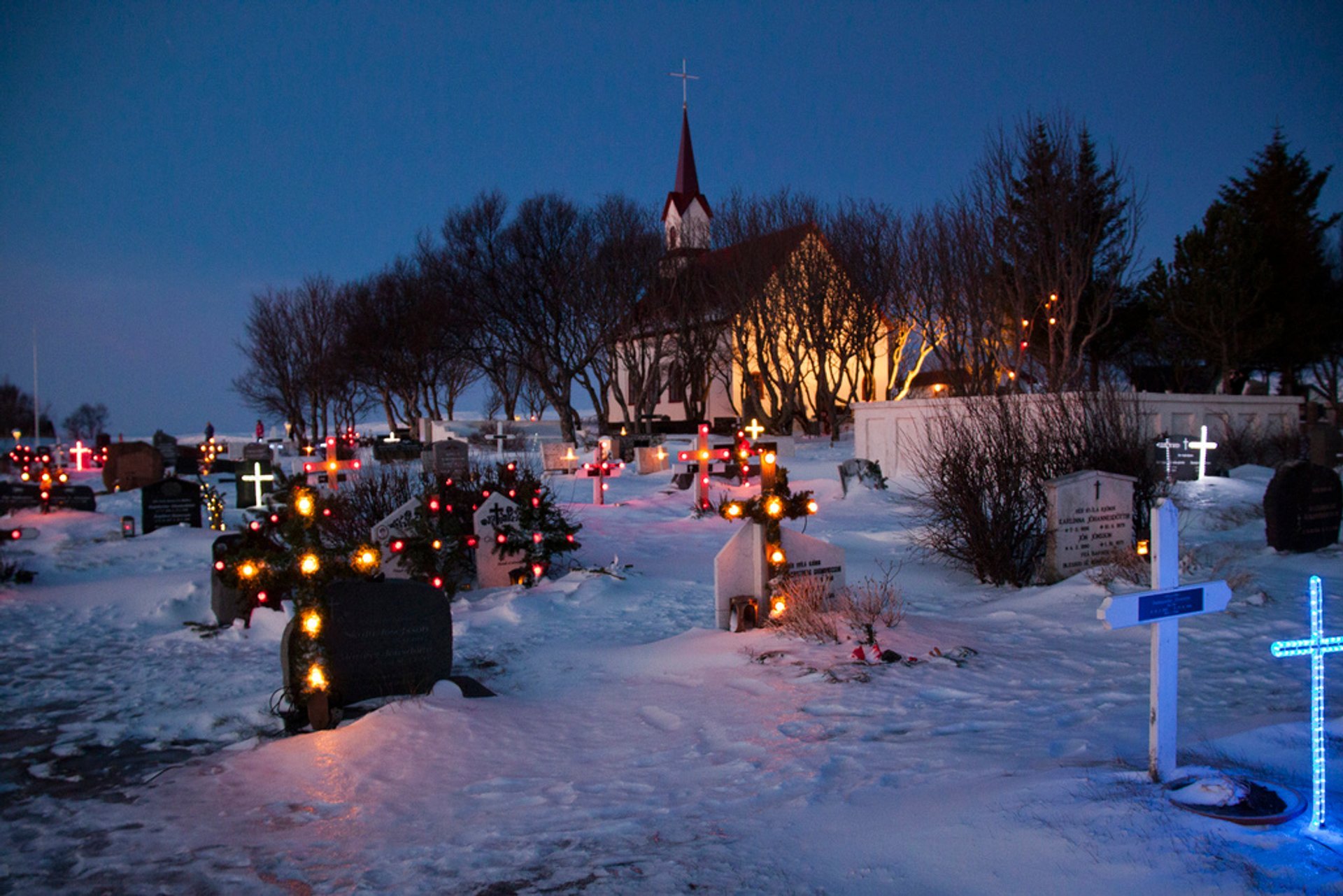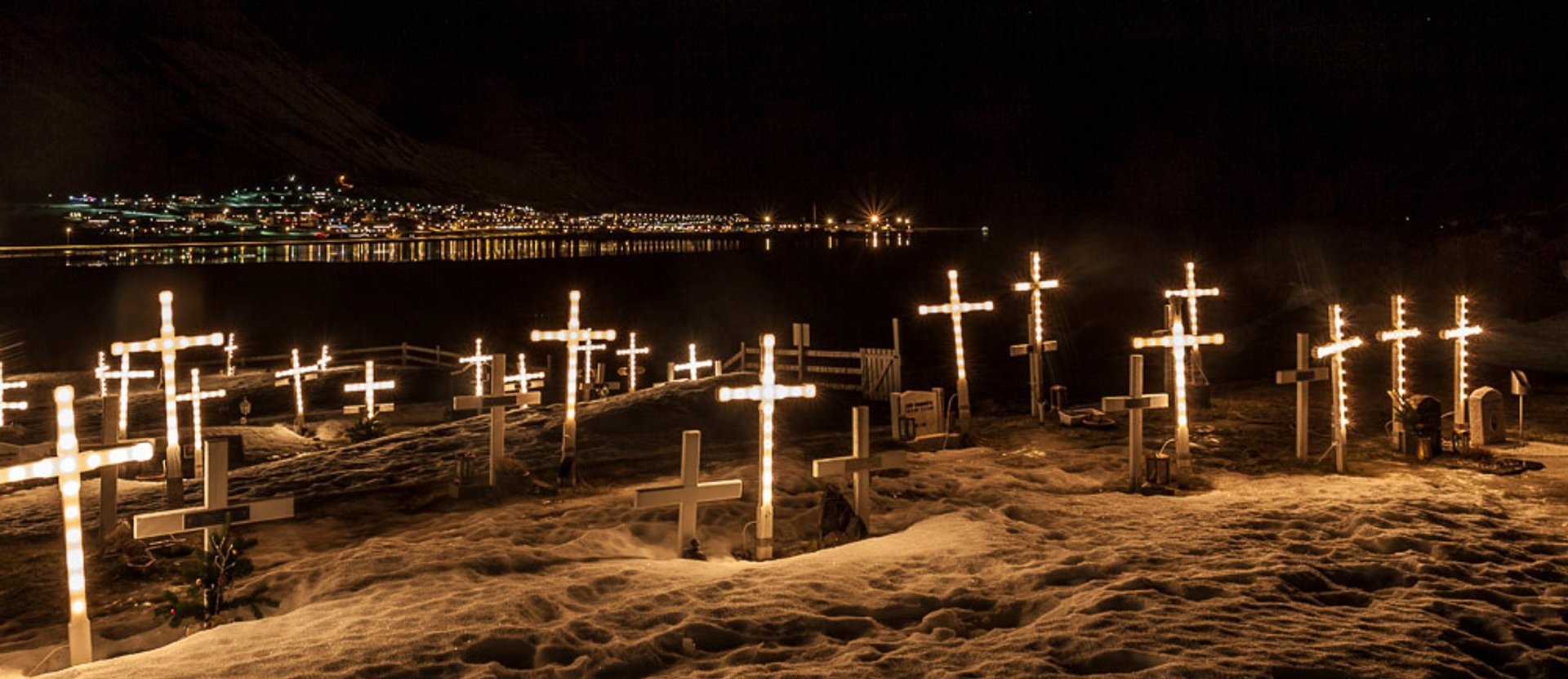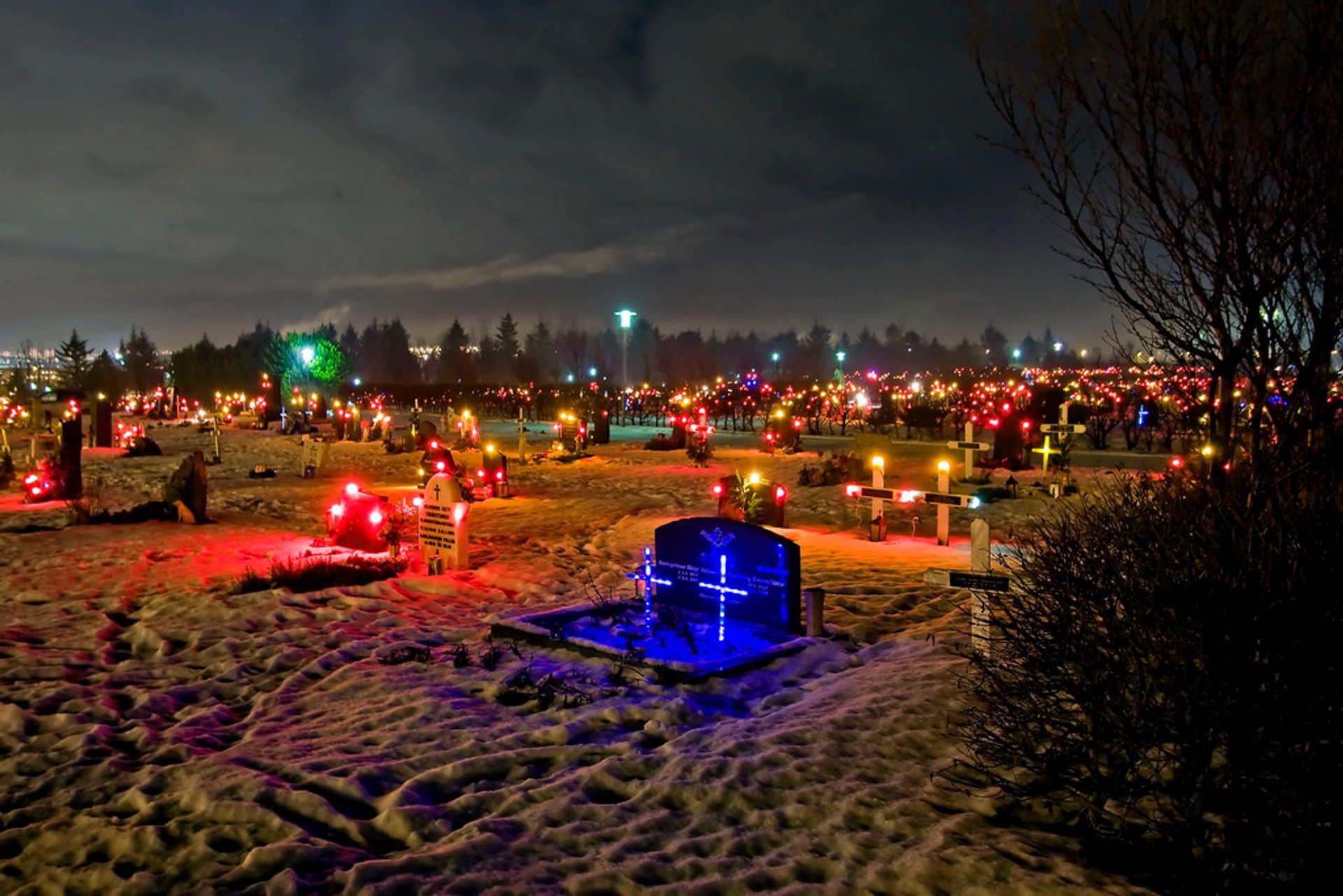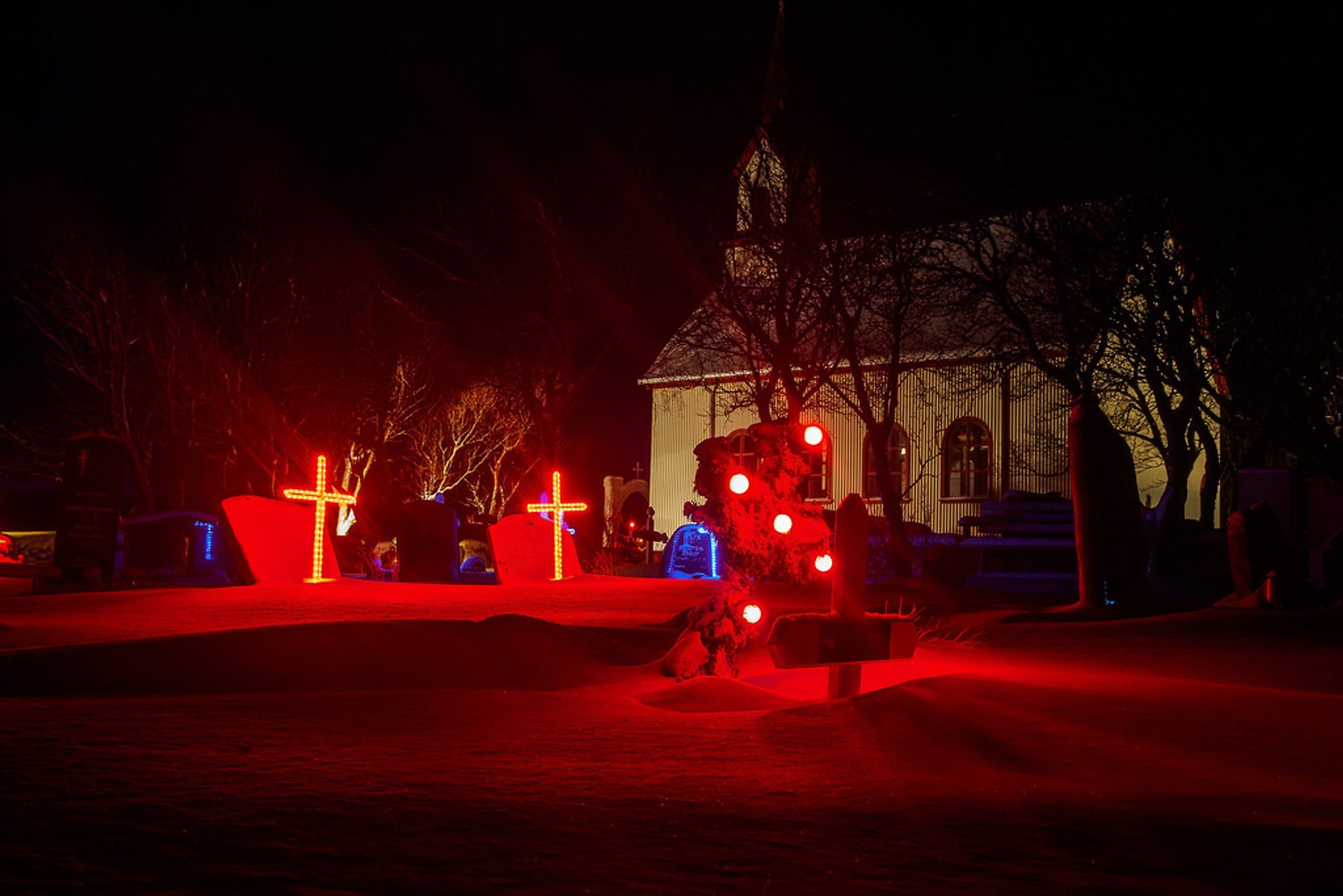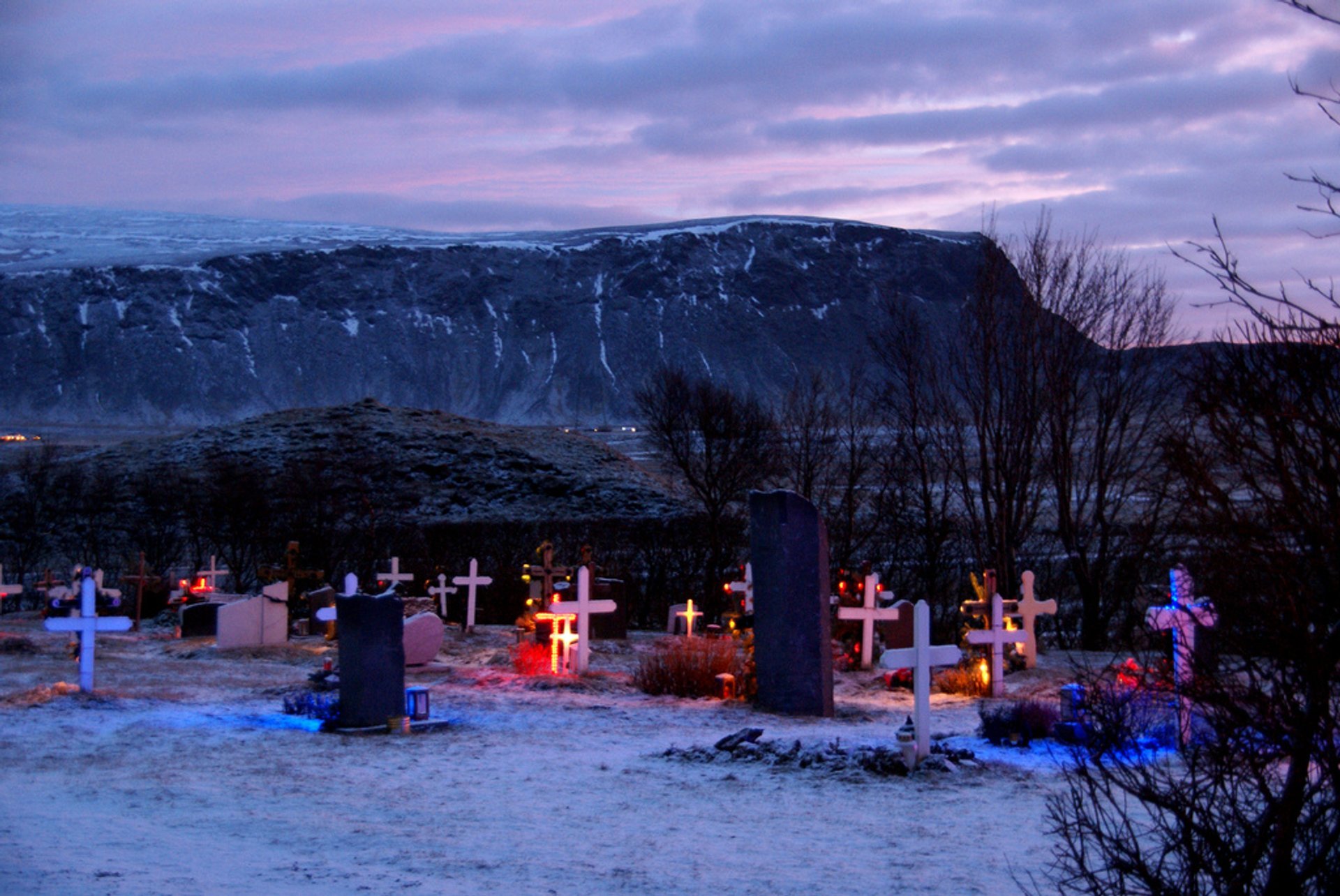 Find hotels and airbnbs near Illuminated Gravestones (Map)
Illuminated Gravestones Featured in