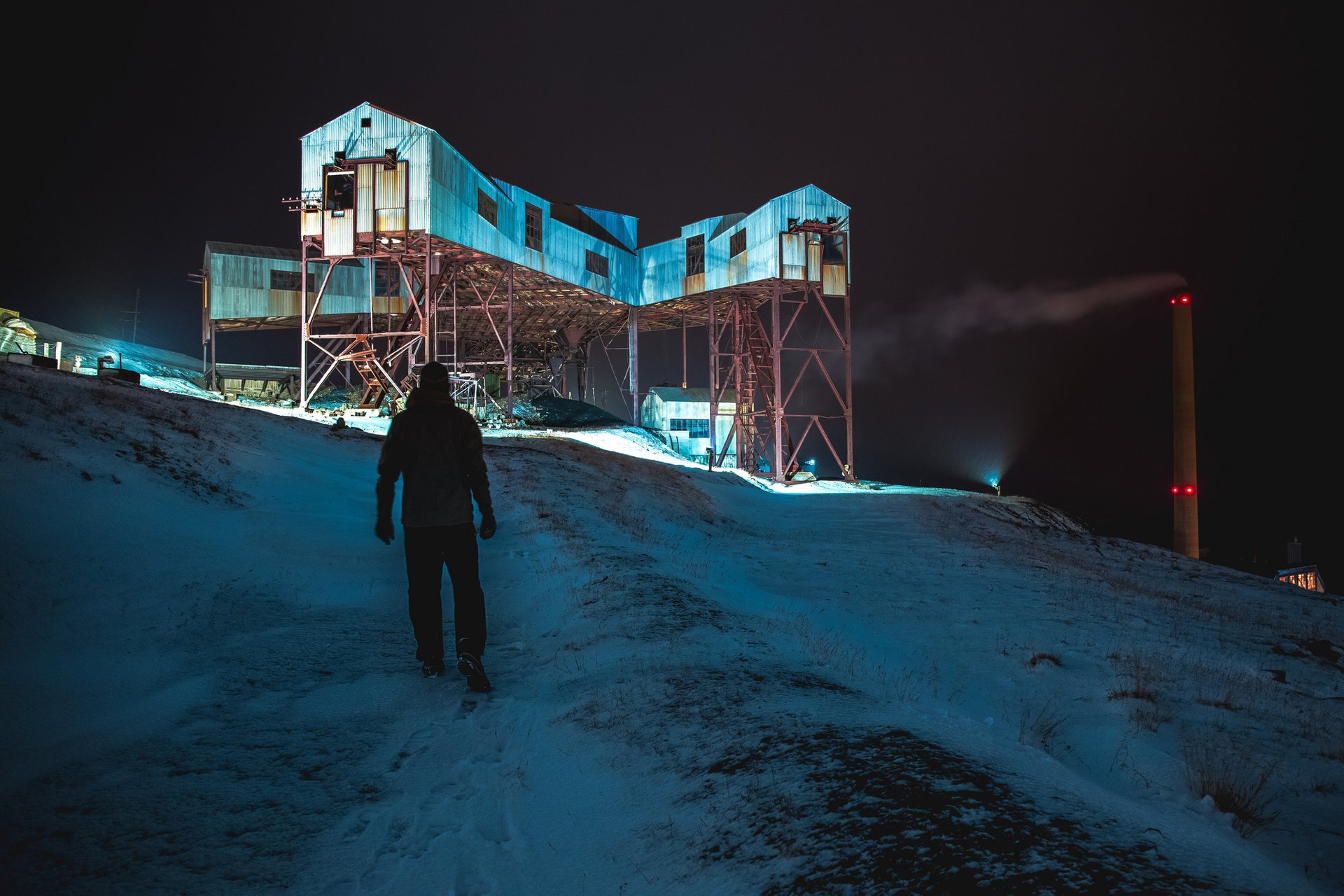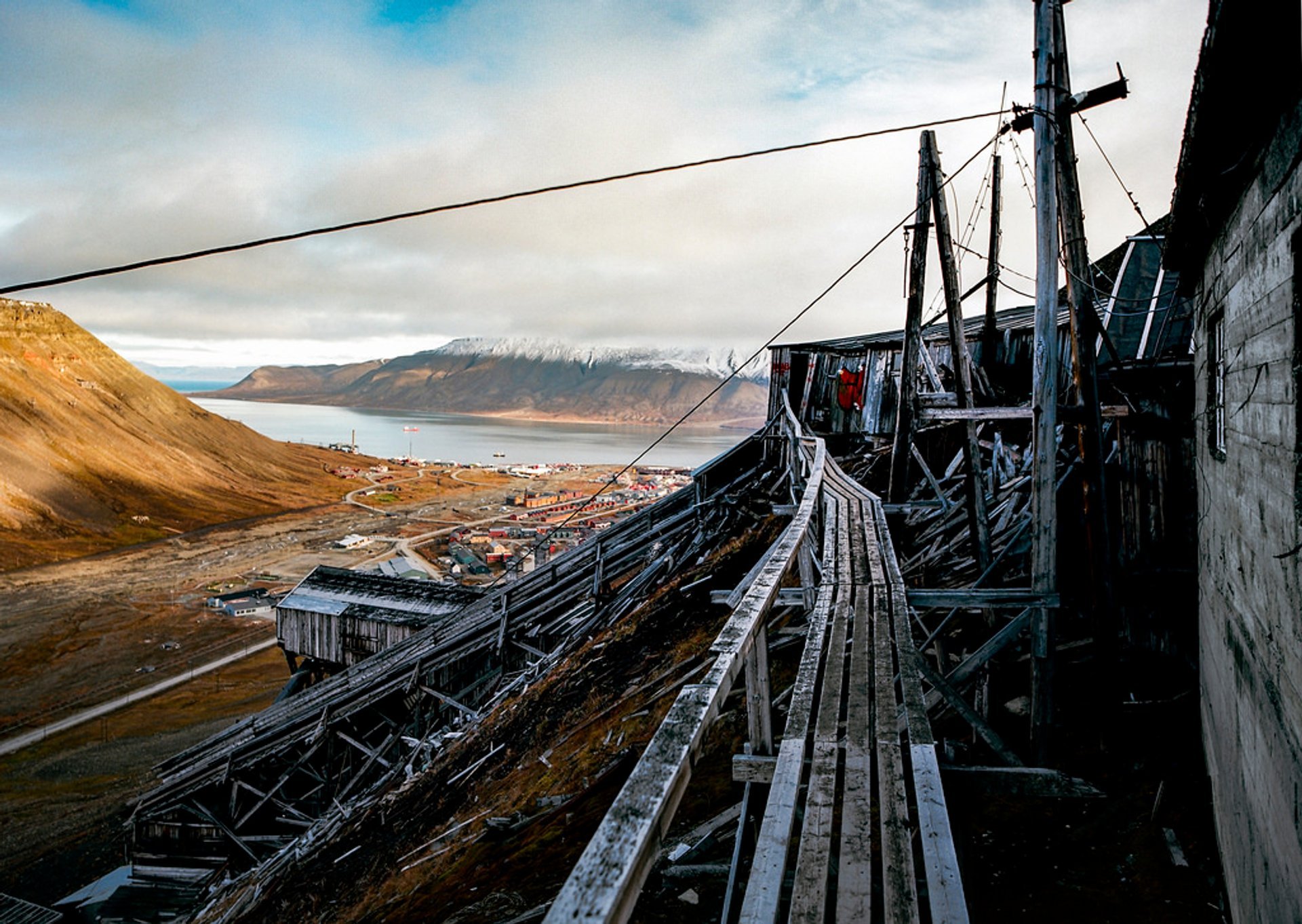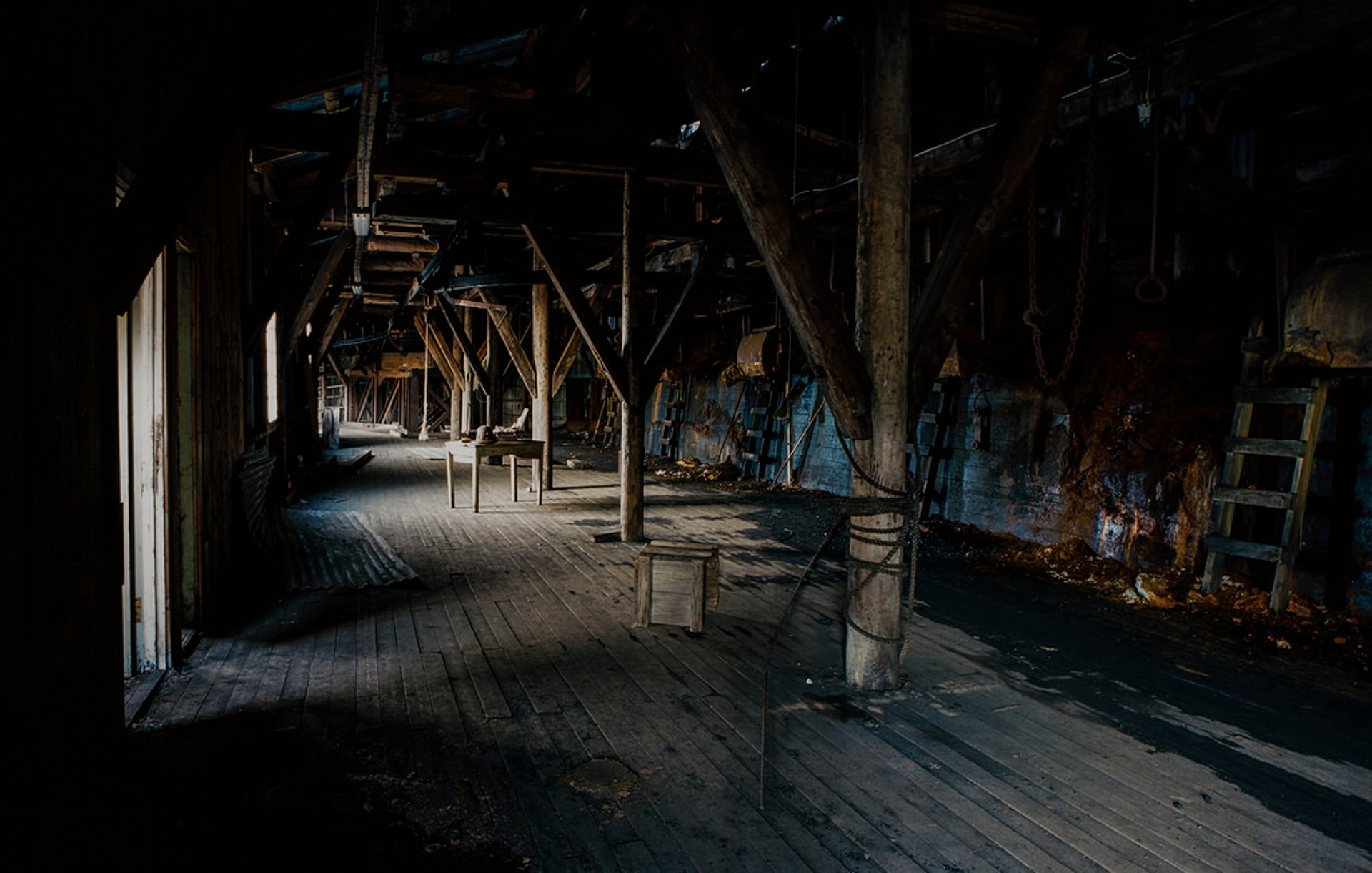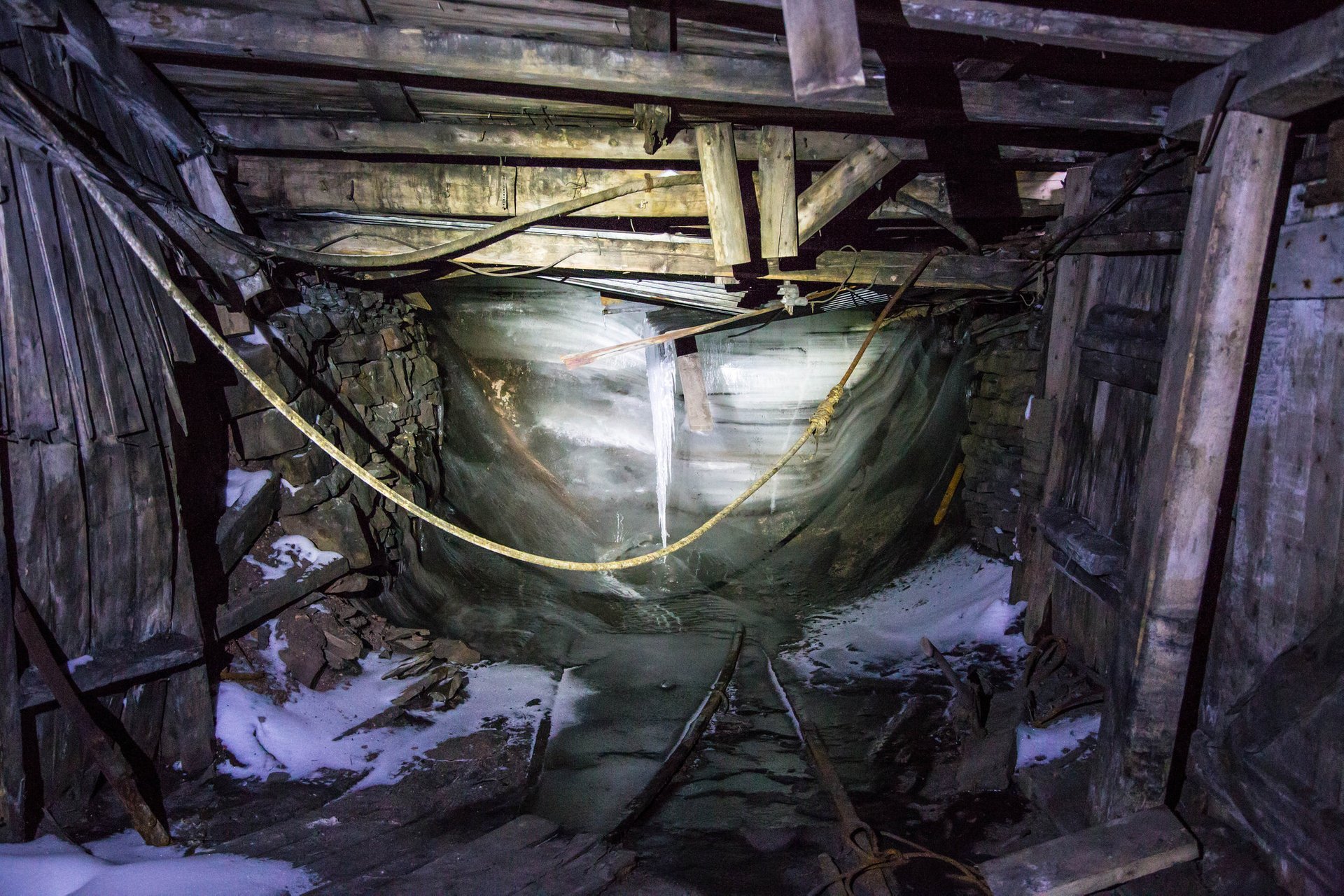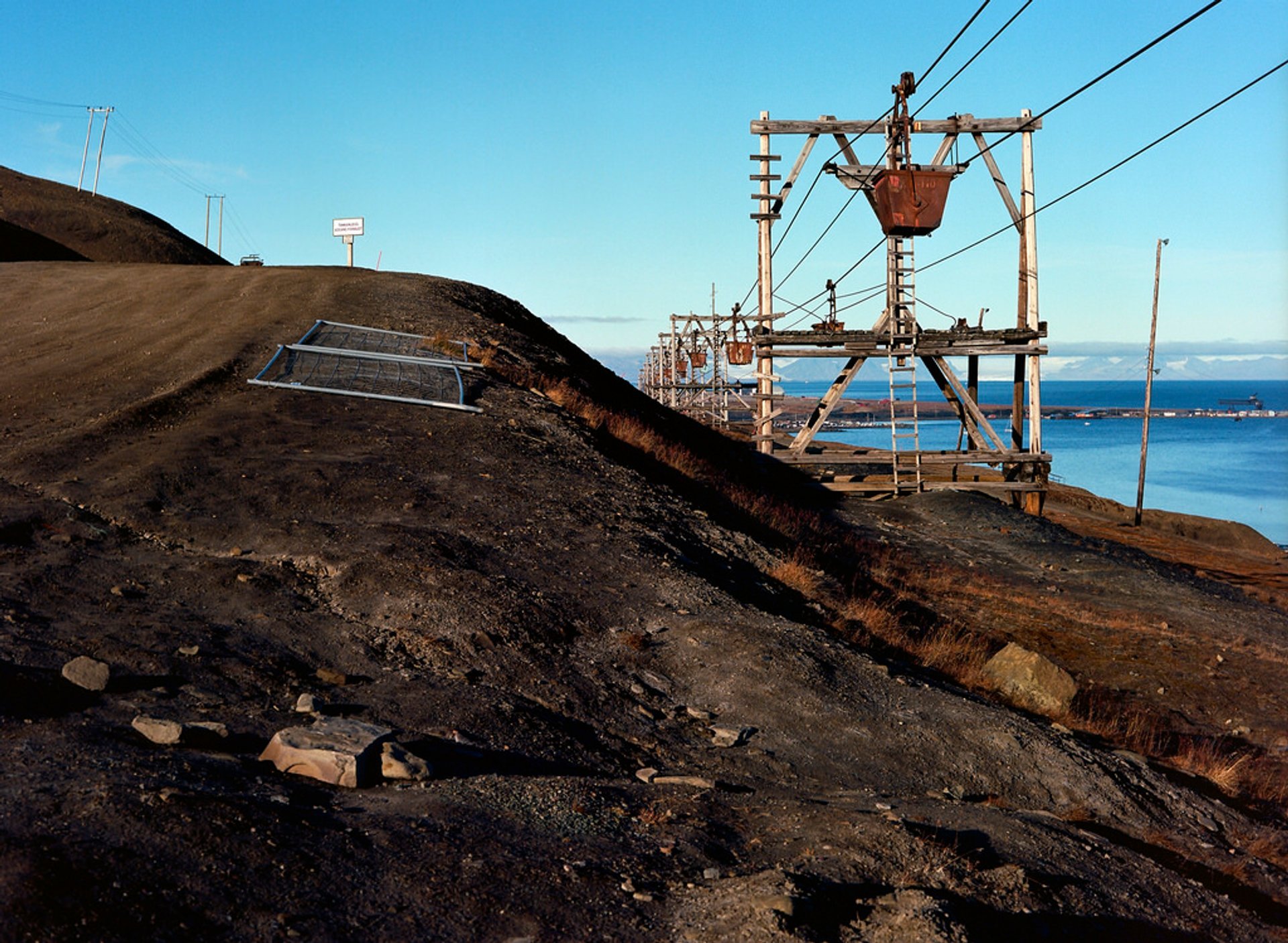 The coal mining industry developed in Svalbard in the 1870s. Being the most important economic activity in Spitsbergen during the 20th century, mining eventually became the foundation of many Norwegian and Soviet coal mining settlements that remain to this day. The coal was transported to the port via a series of aerial tramways, but this was hardly ever economically profitable. It came to an end in the 1920's after world market prices on coal dropped.
The landscapes of Svalbard are dotted with remnants of waste rock piles, transport infrastructures, and industrial buildings, which few would dream of restoring into hotels and guest houses. However, across the fjord from the central town of Longyearbyen on Spitzbergen, there is the abandoned mining community of Hiorthamn, which has now been restored for recreational use.
Several countries also have climate research stations based in and around Ny-Ålesund which lies 79 degrees north.
The best time to explore these abandoned sites is when there's any daylight, that's in March to September. The longest sun hours are observed in April to June. You can likewise choose the dark winter season, but you'll probably see less—your excuse could be your desire to spot Aurora Borealis.
Find hotels and airbnbs near Abandoned Coal Mines (Map)