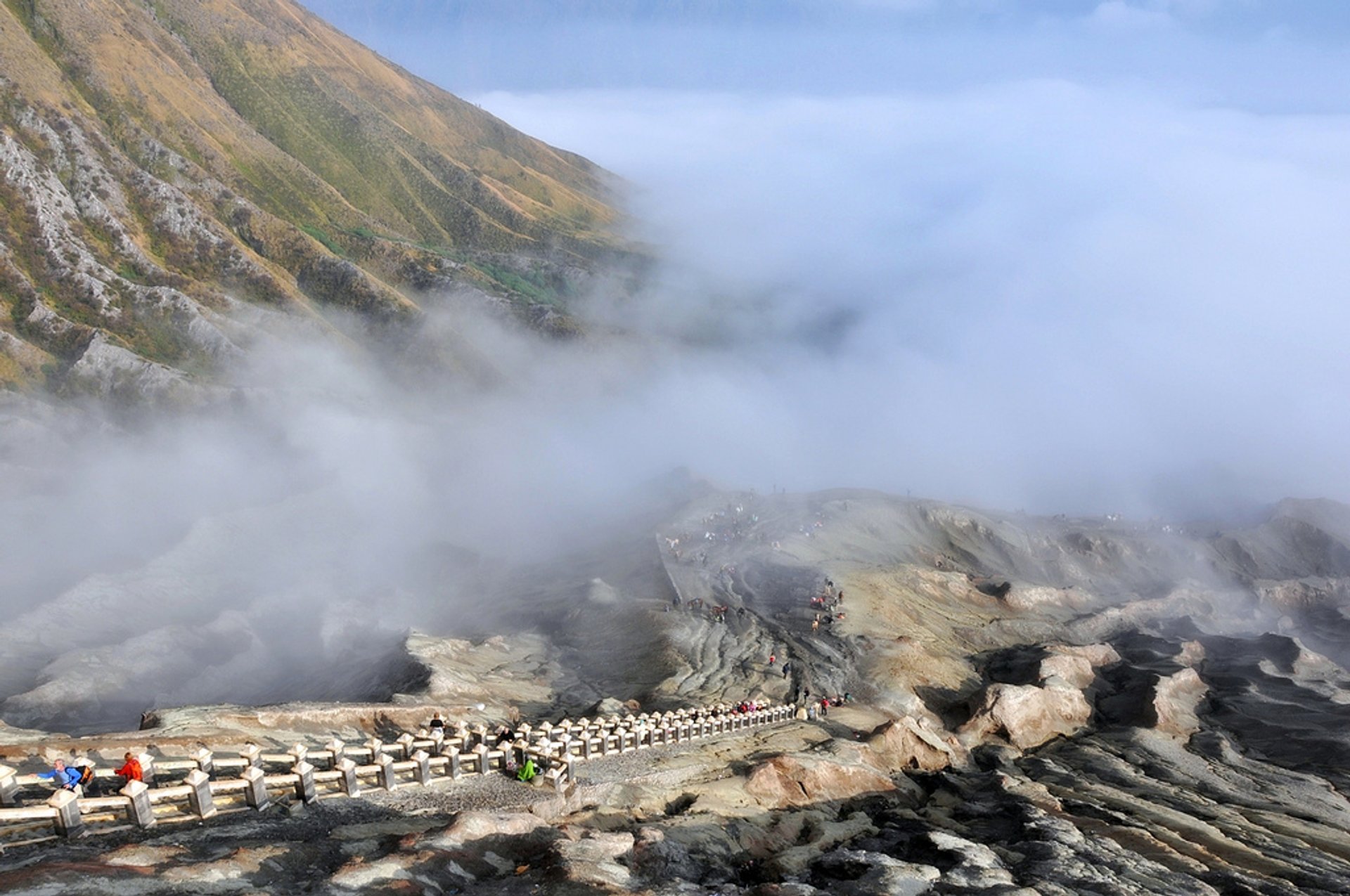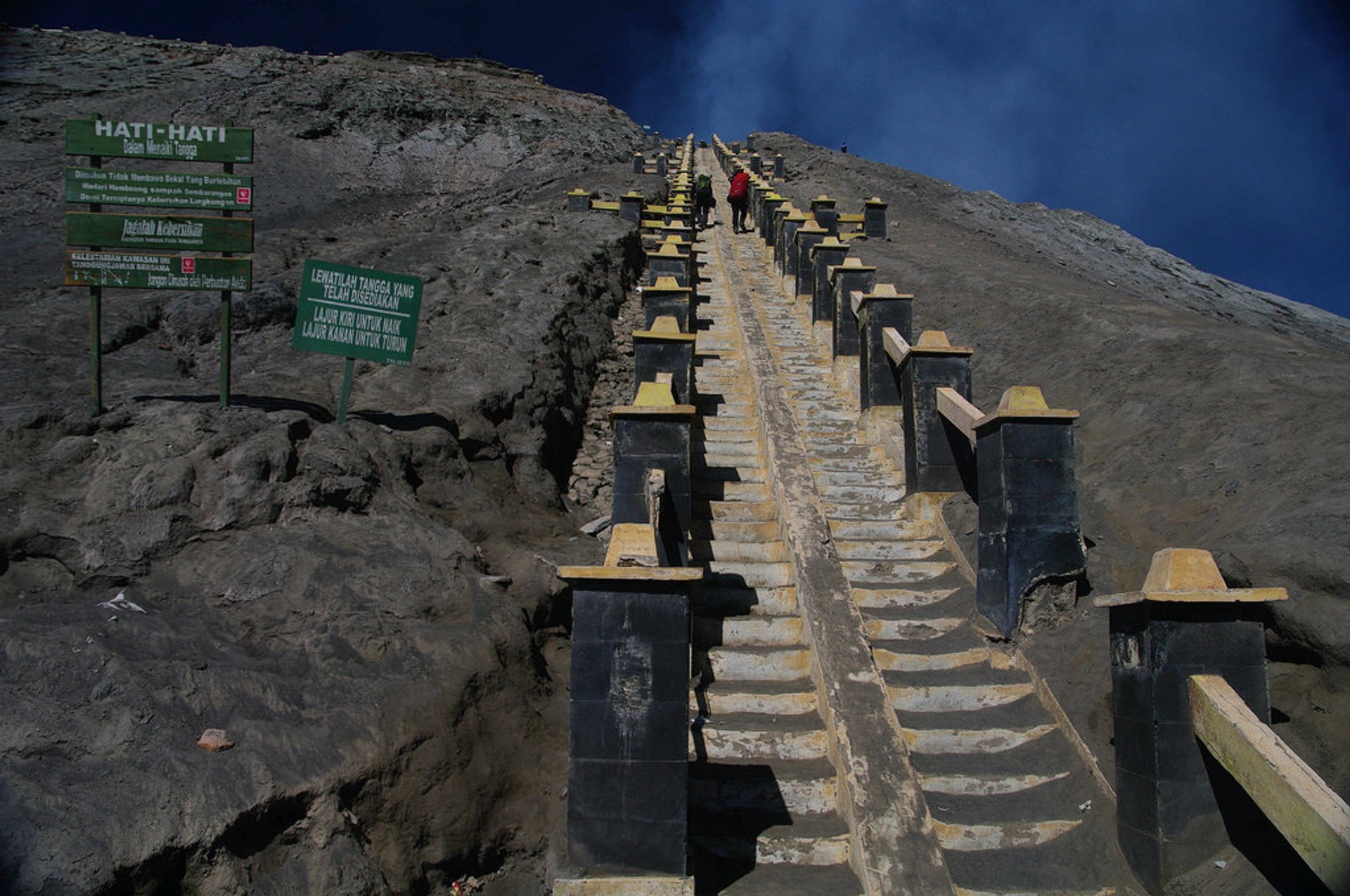 Mount Bromo, one of the most famous Indonesia's active volcanoes, is named after the Hindu god Brahma and is considered sacred. The volcano is usually dormant but is lightly smoking. The summit opens up stunning sunset view over the lip of the crater as well as on beautiful Tengger Massif below.
The typical hike to Mount Bromo starts from the mountain village of Cemoro Lawang. From there it takes about 45 minutes to reach the volcano. Many people arrive there early in the morning to catch the sunrise at the Penanjakan viewpoint. Then there is a trail leading to the edge of the crater.
There are a lot of steps to walk, but the view is worth it. You can see the smoke rising up from the volcano on one side, and the "Sea of Sand" (Laut Pasir)—a desert-like landscape with volcanic sand dunes. This area is a protected nature reserve since 1919.
After the volcano, it's worth to explore Tengger, Semeru National Park, one of the most beautiful in Indonesia. However mind that some routes get closed during the rainy season. Or you can hike up Mount Penanjakan to get a view on Mount Bromo. It takes about two hours or more, depending on your fitness level.
The best time to visit Mount Bromo is during the dry season from April to October, especially if you plan to hike in the area, since during rain the trails get muddy.
Find hotels and airbnbs near Mount Bromo (Map)