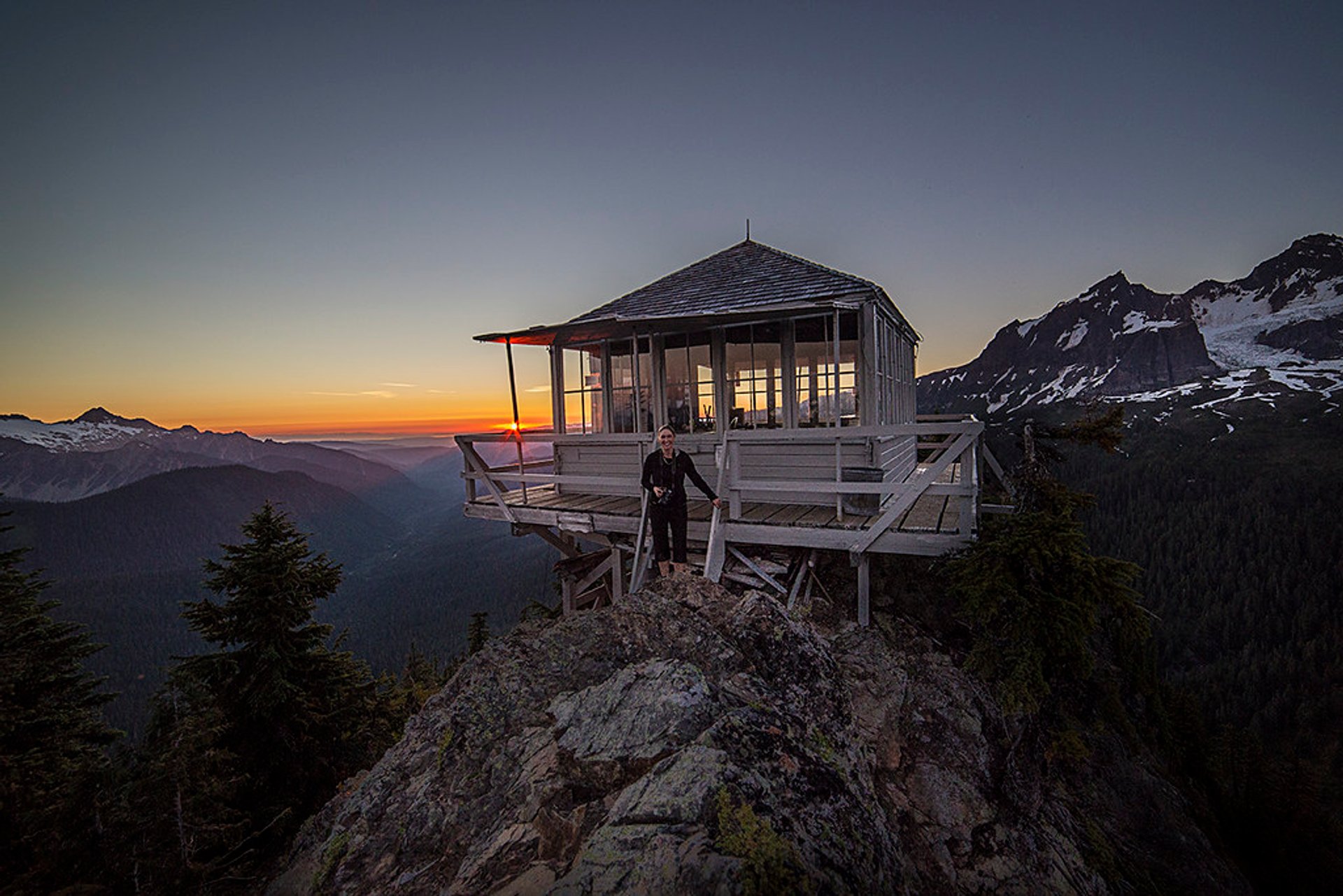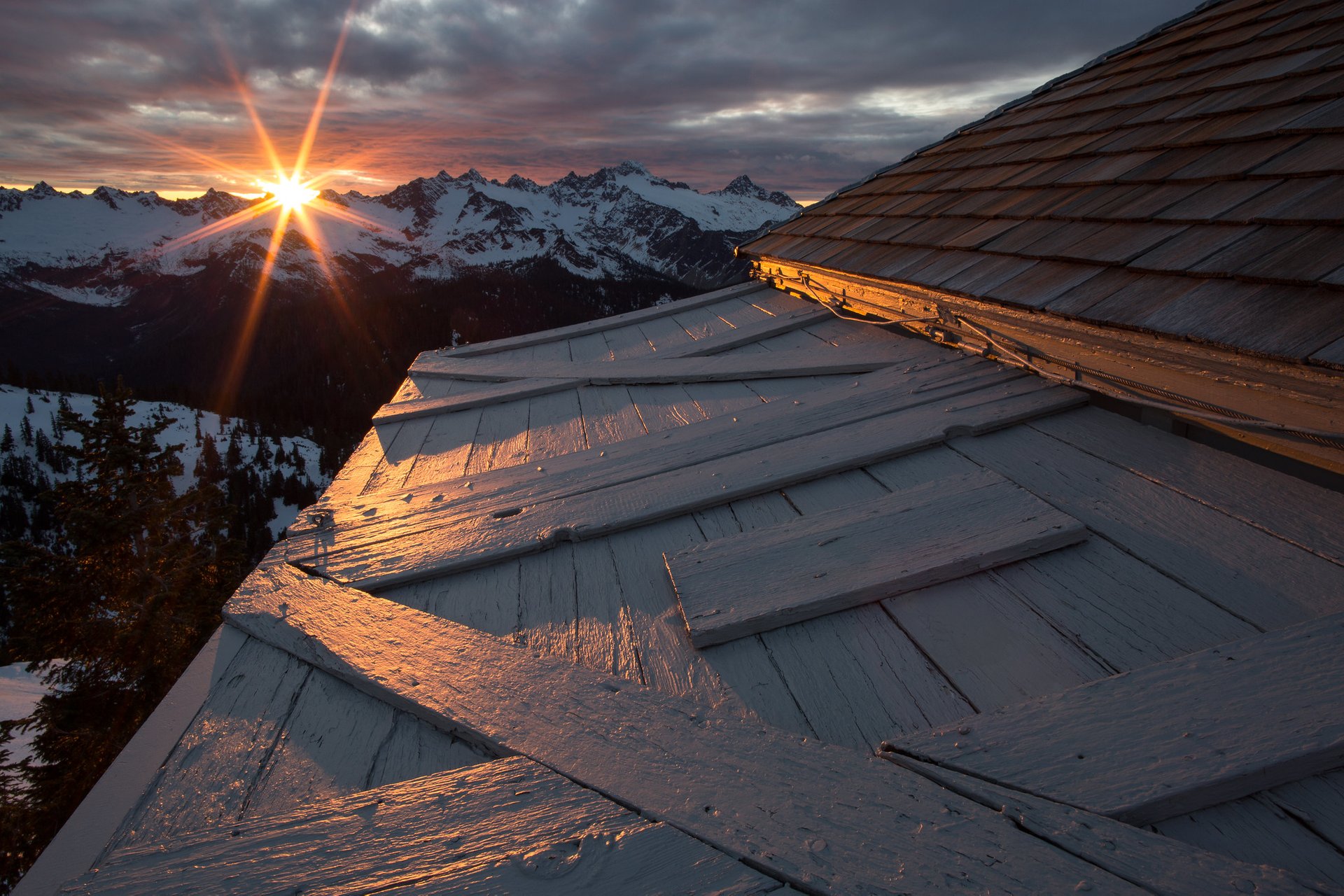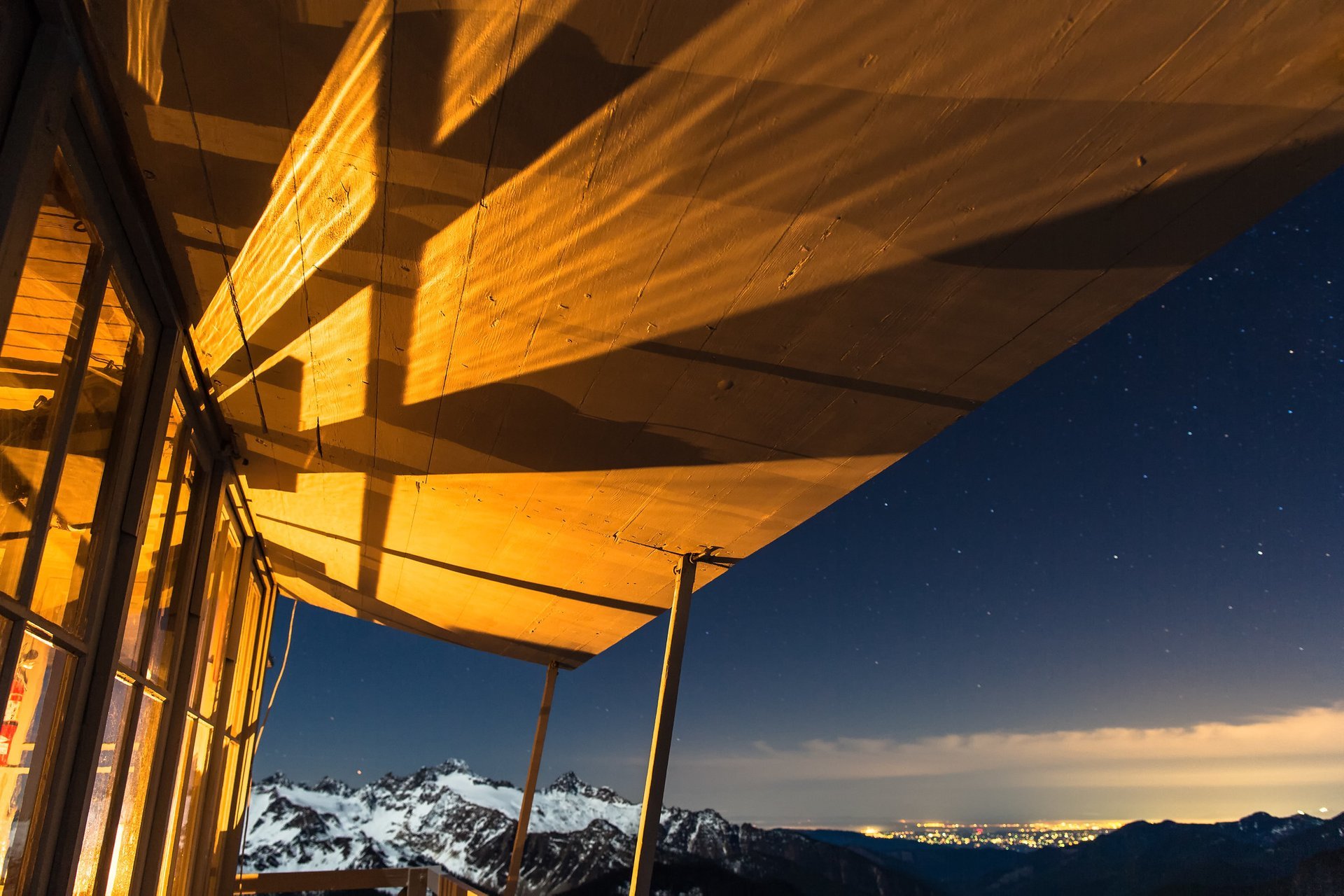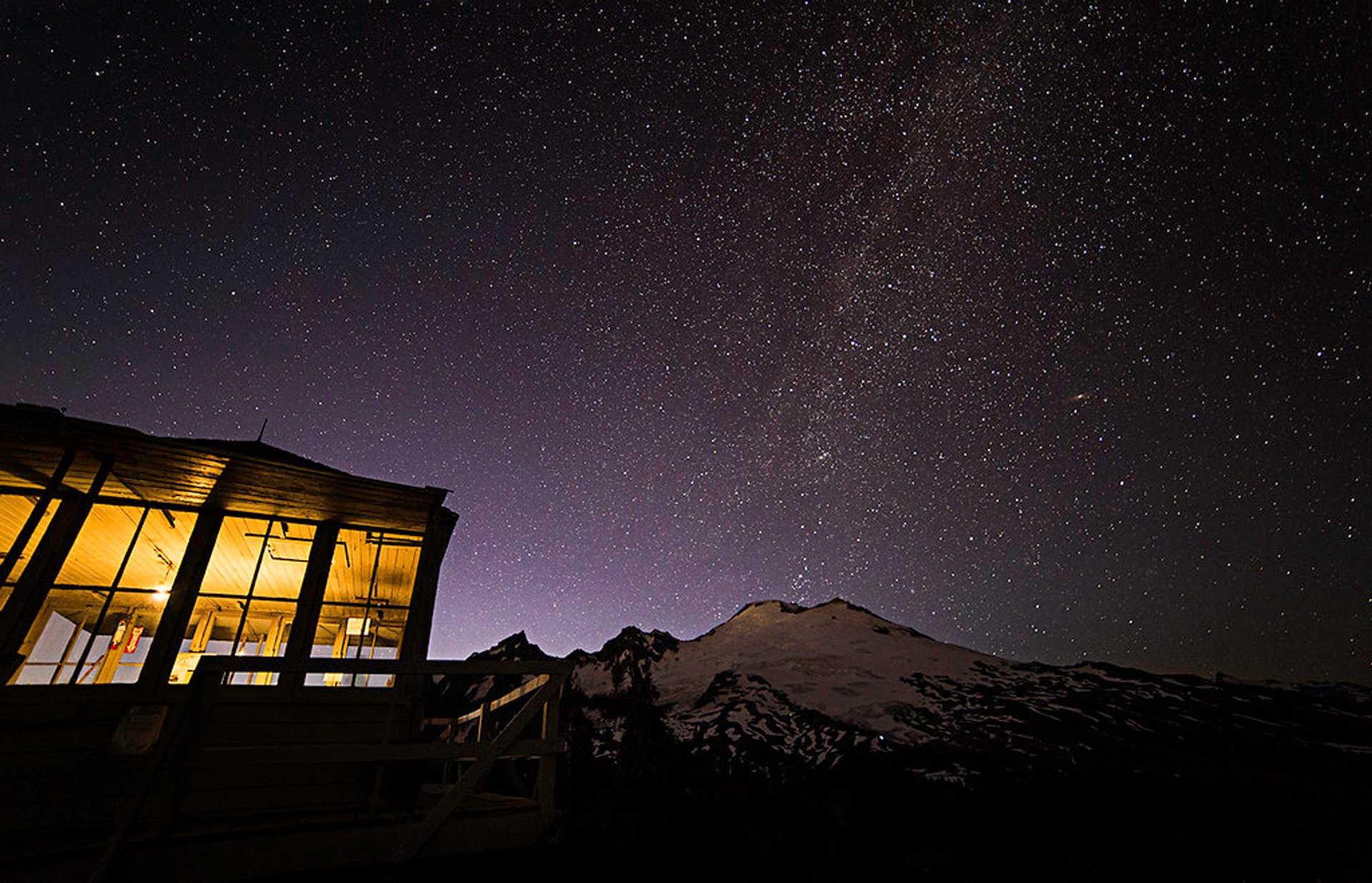 Park Butte is a popular hike for Seattle residents due to its stunning views of North Cascades with towering Koma Kulshan, Mount Baker, and the Twin Sisters. Another attraction of the trek is a historic fire lookout built in 1932 by the Forest Service. The trail to Park Butte features meadows dotted by wildflowers, scenic waterfalls, wild berries, and mushrooms.
The 13-km (8-mi) trail to the Park Butte Lookout (#603) starts at the parking lot of Mt. Baker National Recreation Area at an elevation of 3250 (990 m). A Recreation Pass is required for every vehicle parked at the trailhead. After crossing a bridge over Sulphur Creek, the trail goes west to Schriebers Meadows. Hikers pass waterfalls and fields abundant with salmonberry, blueberry, huckleberry, and various flowers along the way. The same path also goes to Mount Baker climbers' camp so look out for trail split. Within the last mile of the trail, hikers leave alpine meadows and take a steep ascent along a rocky ridge. Be careful when climbing the ladder to the lookout.
Camping at the lookout is possible on a first come first serve basis. You can wake up in the morning to a beautiful view! You will find a bed and a stove in the lookout. There are basic toilet services moderately closeby, about a mile away. However, along the route, when the toilets are not available, you are required to pack out all of your waste.
The best time to make this hike is when the mountains are free of snow from mid-July to October. The trails conditions might fluctuate depending on the annual amount of snow that covers the area in winter and when the snow season storms in.
Find hotels and airbnbs near Park Butte Lookout (Map)