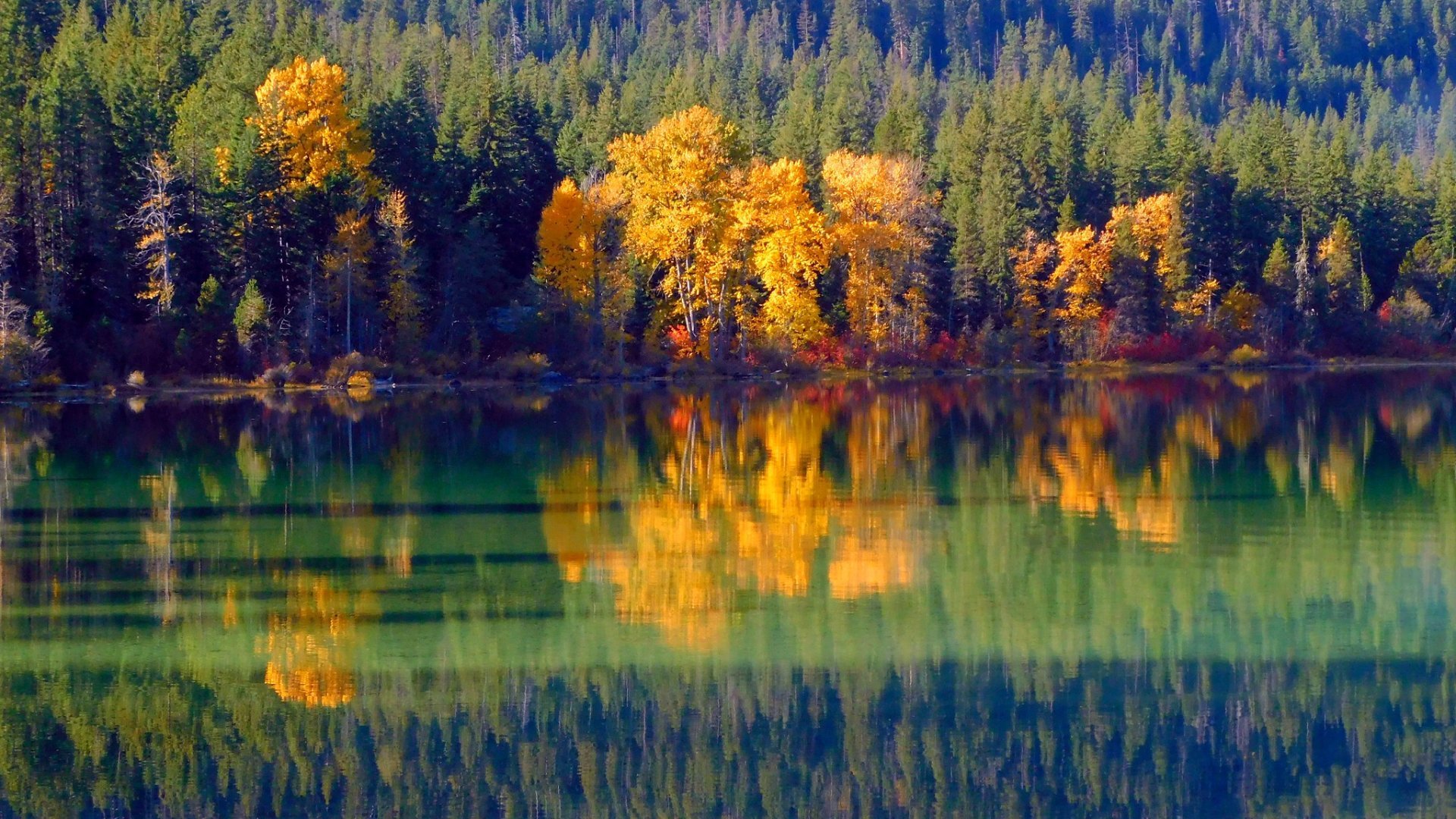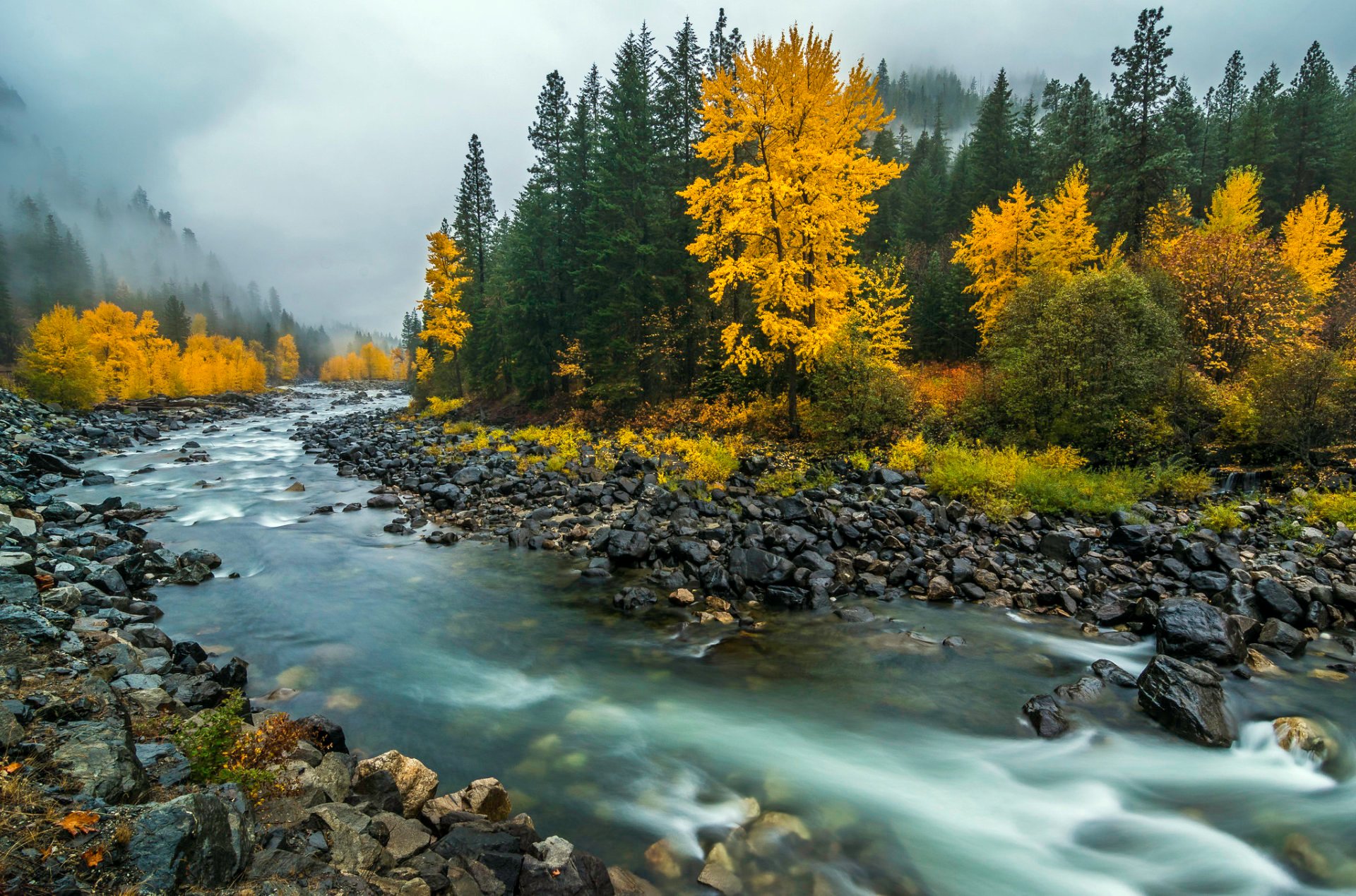 Lake Wenatchee, located in the heart of 489-acre (198-ha) Lake Wenatchee State Park, is one of the loveliest spots near Leavenworth, especially during the fall foliage season. This lake boasts over 12,000 feet (3,660 m) of waterfront, dotted with trees ablaze with yellow, orange, and red from the last week of September to mid-October, not to mention the dazzling reflections on the lake. All in all, the place is a charming, peaceful gateway to your perfect autumnal retreat. Yet, you can roam around and discover more splendor nearby.
Dirty Face Trail & Hidden Lake Trail
If you're into hiking, consider Dirty Face Lookout and Peak Trail, starting from the northwest banks of Lake Wenatchee. The 9-mile (15-km) loop with a 3,950 feet (6,356 km) elevation gain ensures a decent workout and rewarding vistas with gorgeous fall colors. Alternatively, opt for a Hidden Lake Lookout Trail, with an equally challenging and spectacular 8.5-mile (13.5-km) route. The trailhead is nestled on the lake's southwest banks. Even though the elevation gain is only 3,390 feet (1,030 m), the estimated time needed to tackle the track is about 6 hours. So we recommend saving a good day for each of these scenic hikes.
Lake Wenatchee Loop
Would you like to take in fall foliage from the comfort of your car? Then, embark on a picturesque Lake Wenatchee Loop, revealing the natural beauty of Wenatchee National Forest and the Leavenworth area. But the favorite part of the itinerary must be the magnificent Wenatchee Lake itself. Suppose you start driving from Leavenworth, then follow US 2 W to WA 207 N and turn onto the Lake Wenatchee Highway. The out-and-back drive is about 80 miles (129 km) long and takes nearly 1.5 hours to complete. But you might also wish to extend your trip and explore White River Road or Little Wenatchee Road, branching off the Highway.
As for your stay, you could use the year-round campgrounds in Lake Wenatchee's North Park, while the campsites in the South Park operate mainly through mid-September or early October. Also, examine our map, offering available accommodations nearby. The last tip: in the External Resources, you will find the Washington State Park's official website, providing all additional information on visiting Lake Wenatchee.
Find hotels and airbnbs near Lake Wenatchee Fall Colors (Map)