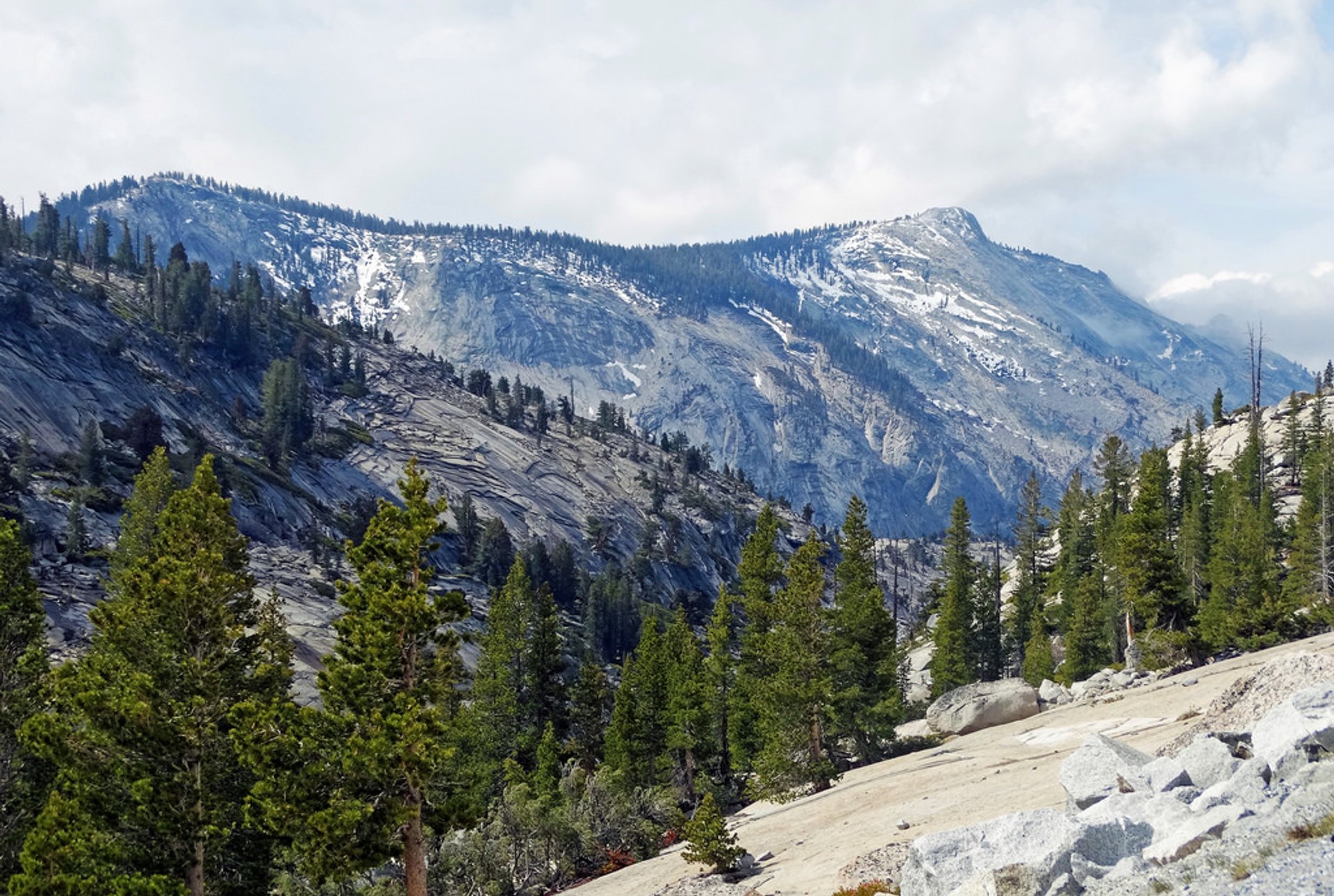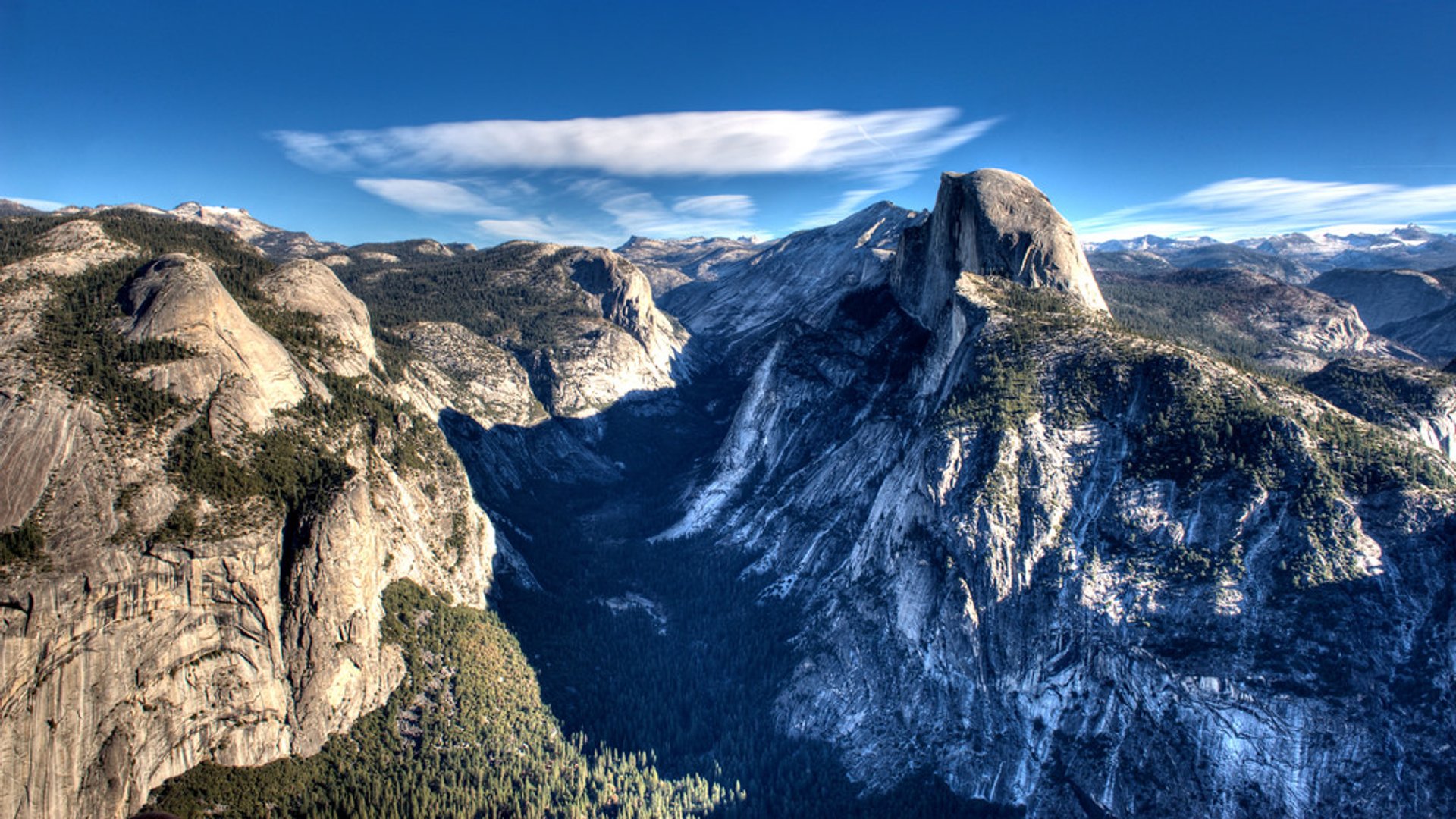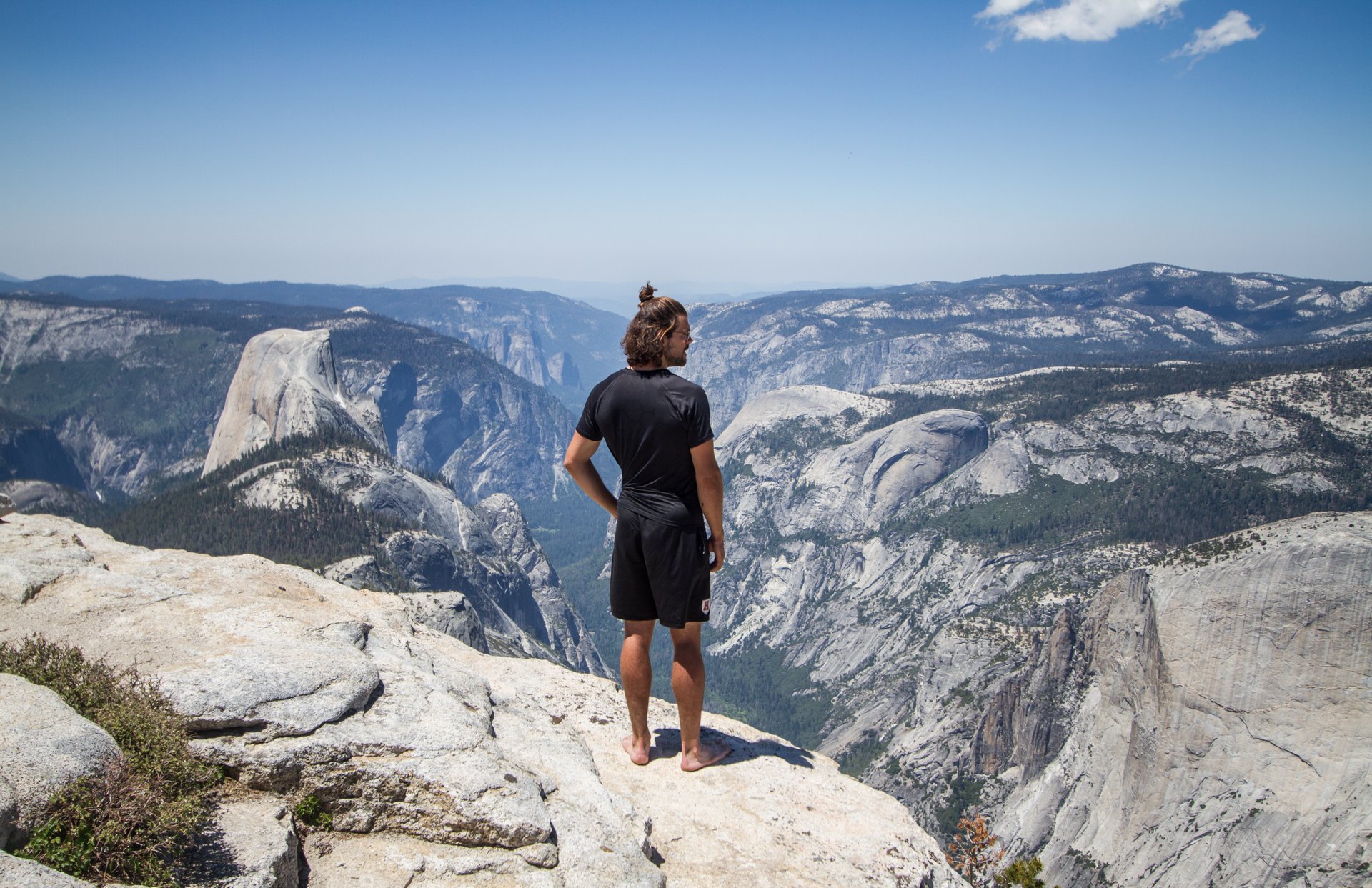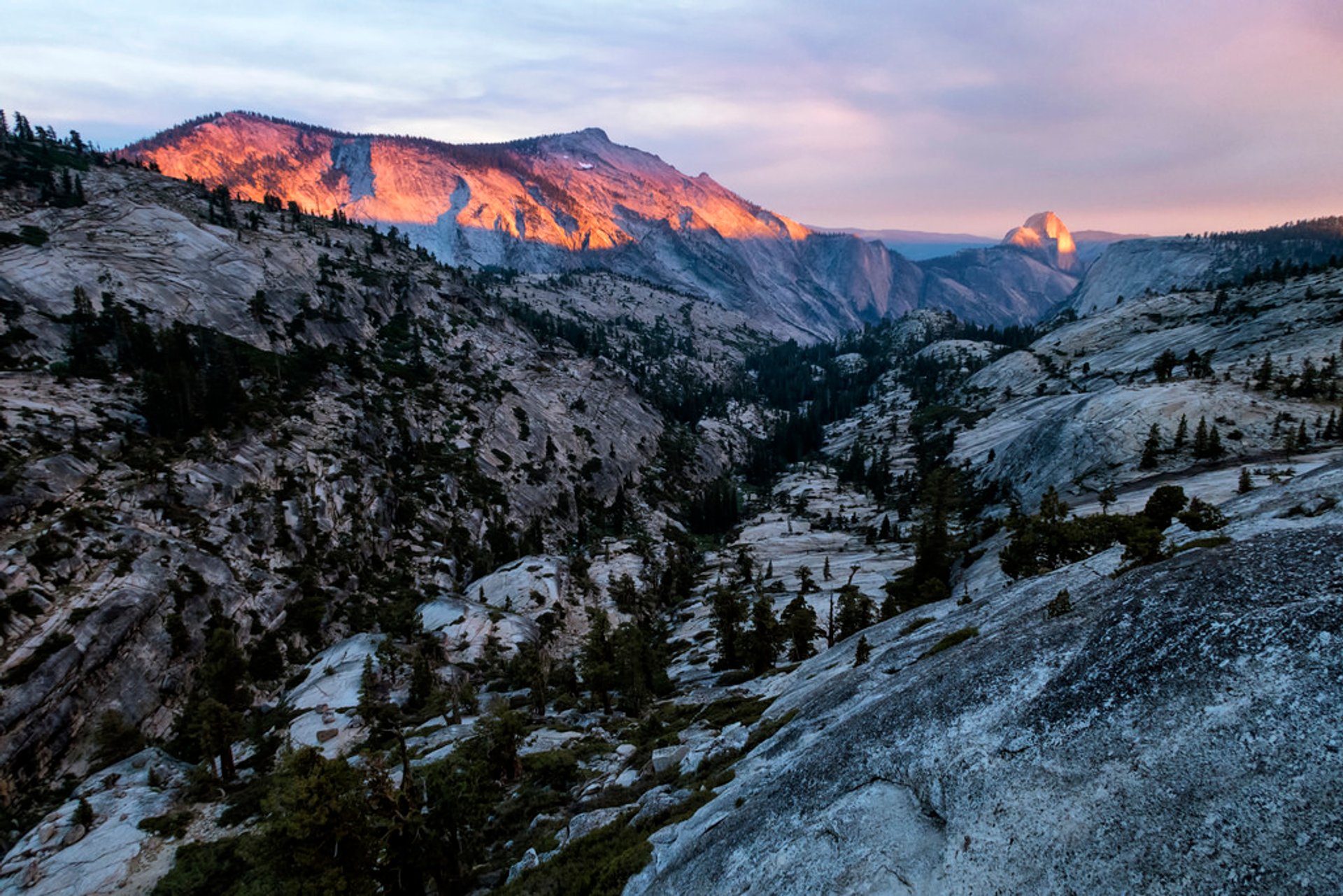 Clouds Rest is a mountain located in Yosemite National Park, northeast of Yosemite Village. The main advantage of Clouds Rest is its proximity to the valley and great 360-degree views of the park. Clouds Rest has a thin peak formed as the result of erosion with the height of 9,926 feet (3,025 m).
The main trail to the summit is 7.2-mile (11.6 km) long. It starts from Tioga Pass Road. Another option is a 9.4-mile (15.1 km) trail from Happy Isles through Little Yosemite Valley. Clouds Rest Trail from Tioga Road that is open from June to October features elevation gain of 1,775 feet (540 meters). If you can see the snow on the top of the mountain, then it's better to postpone your hike until it melts.
From the top of the mountain, you'll be able to see such Yosemite landmarks as Tenaya Lake, Half Dome, Sentinel Dome, North Dome, El Capitan, Merced Lake and much more.
Find hotels and airbnbs near Clouds Rest (Map)