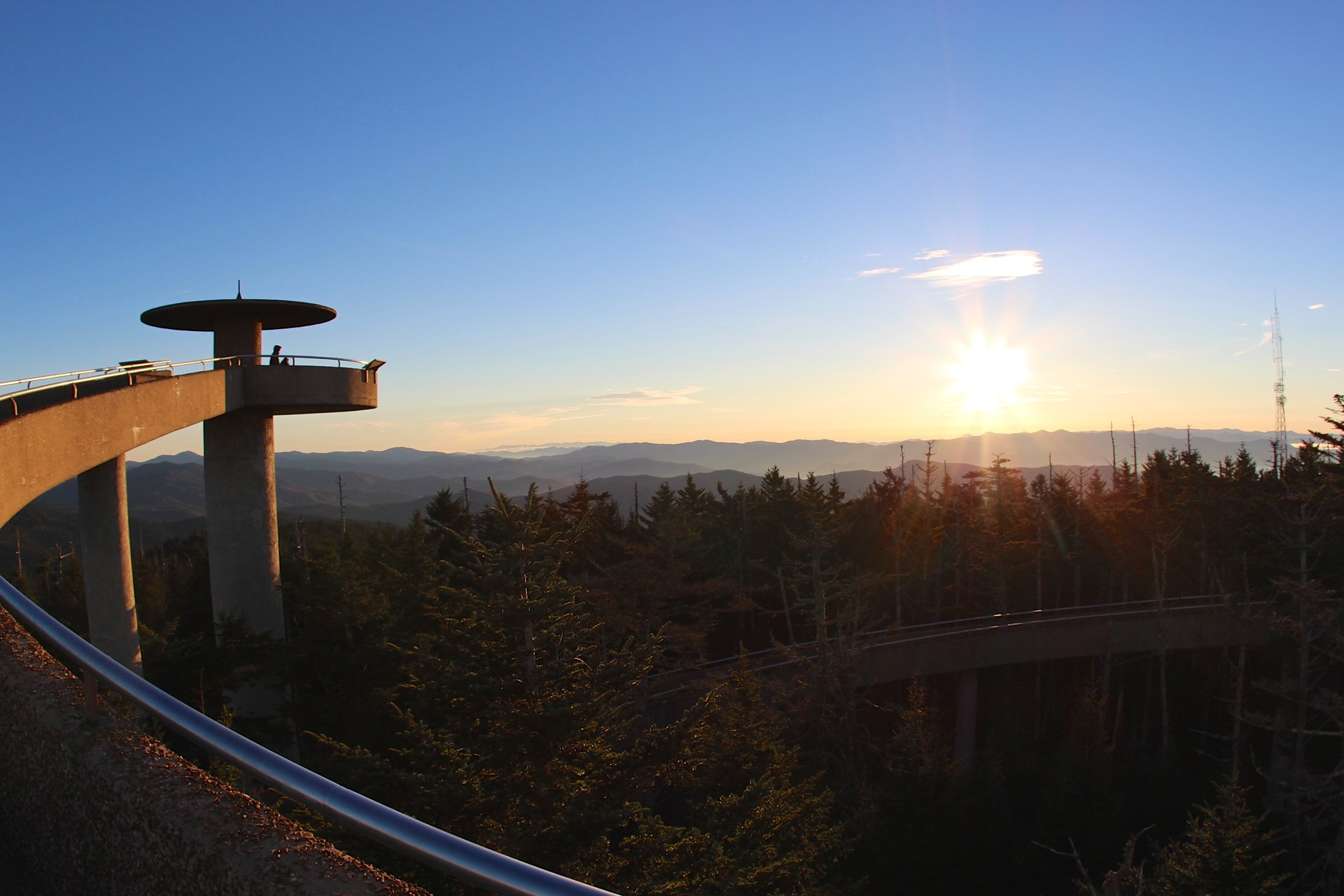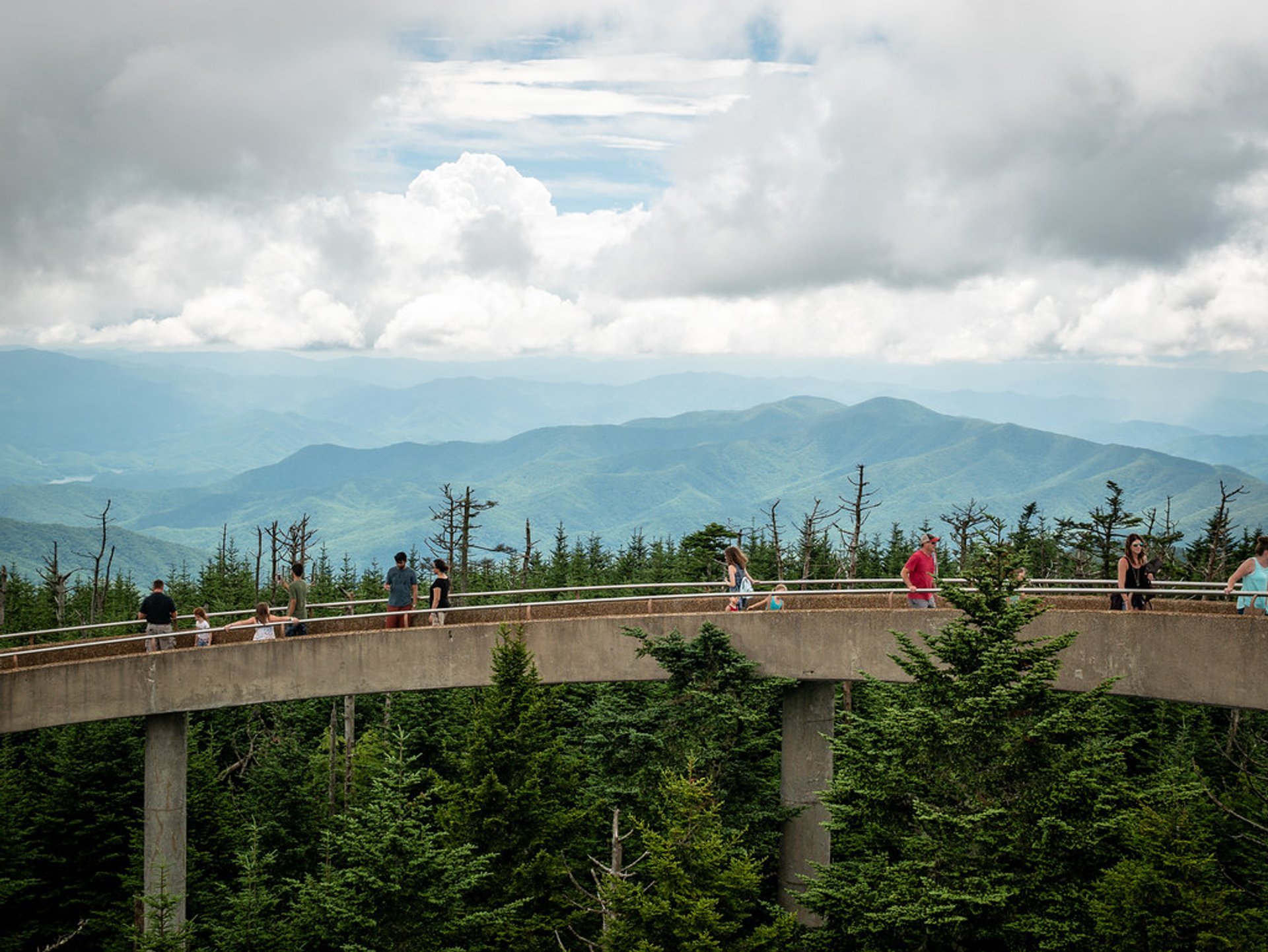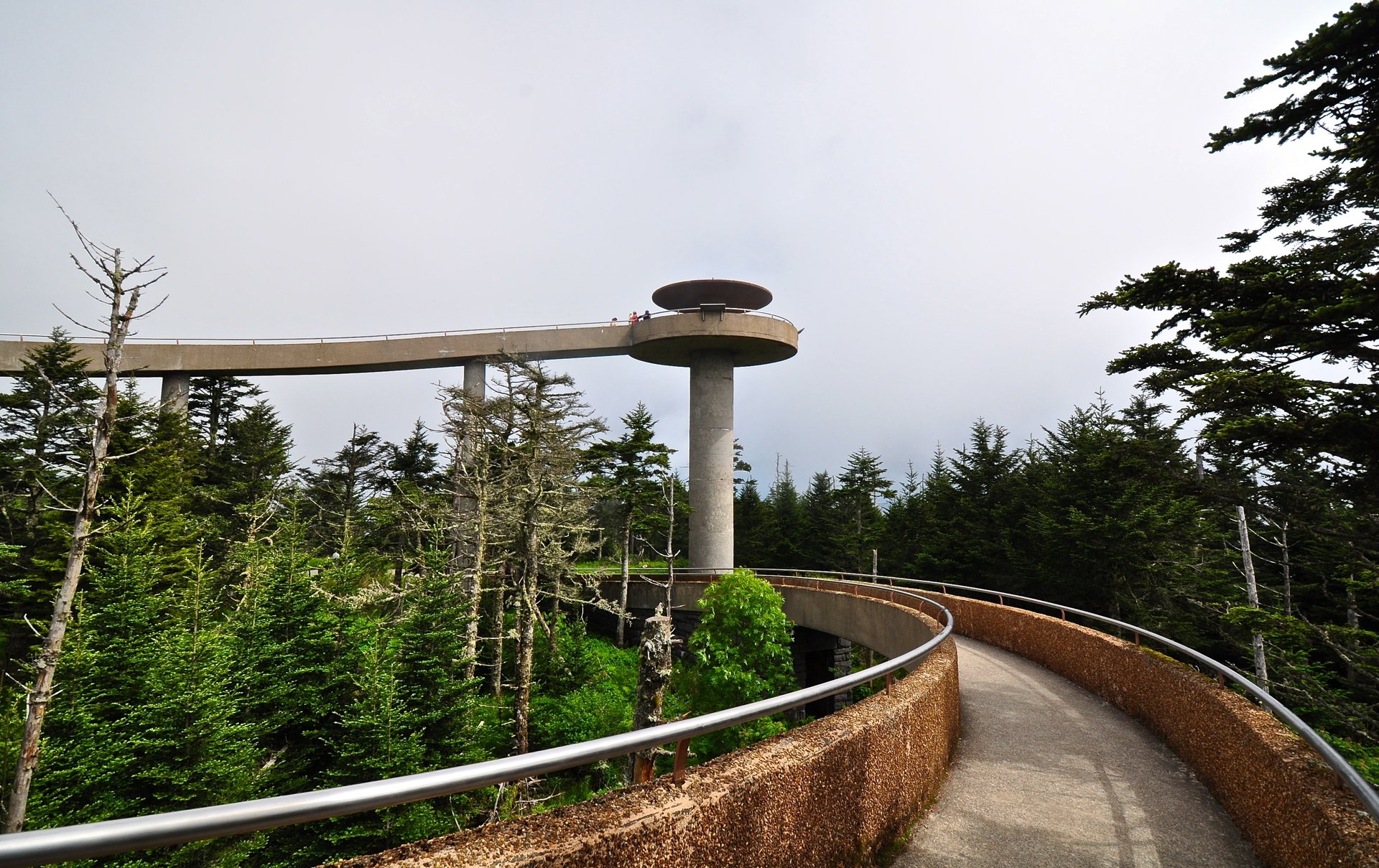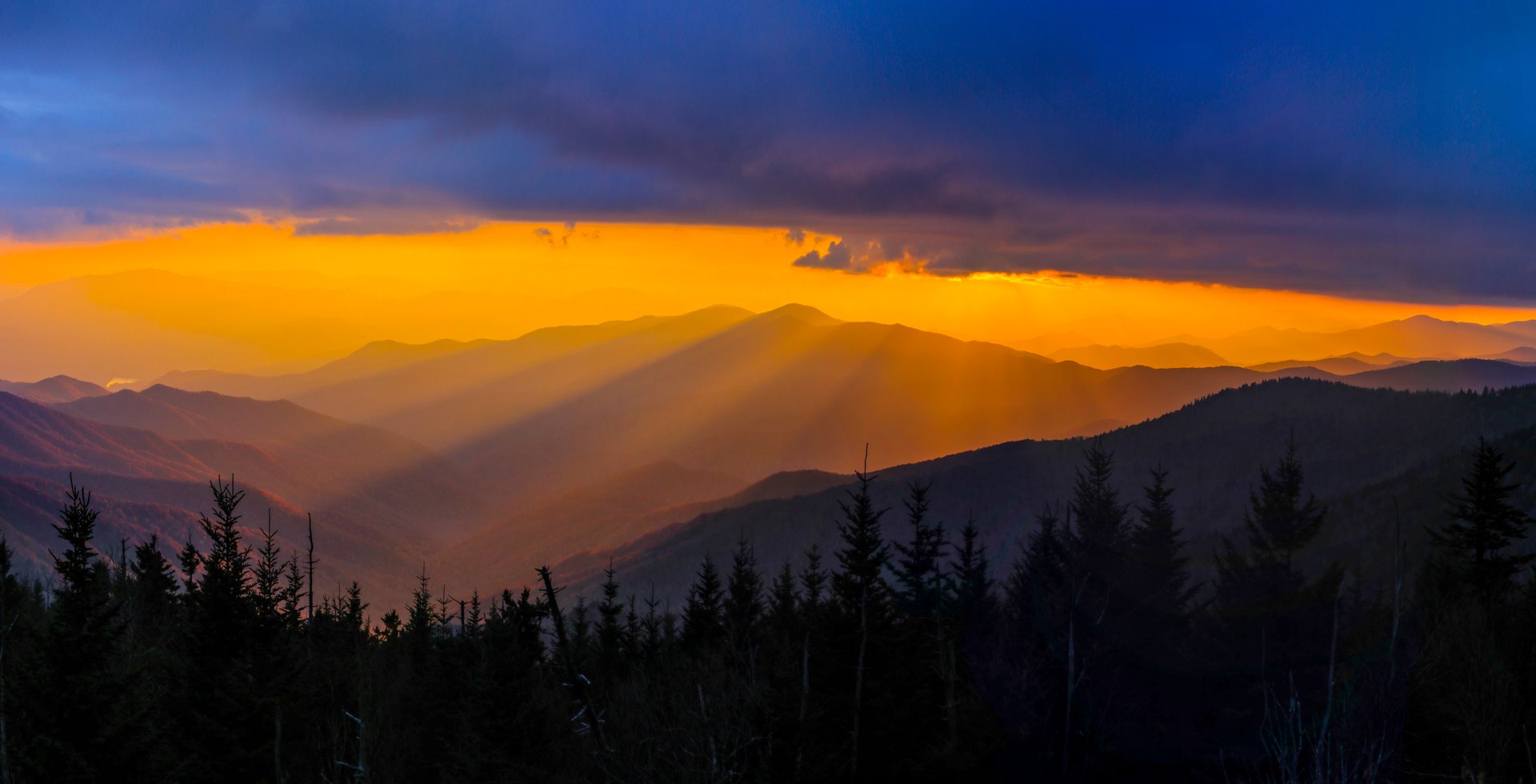 Heading to Clingmans Dome
See accommodations nearby
Clingman's Dome or Clingmans Dome is a mountain peak in the Great Smoky Mountains National Park set on the border of Tennessee and North Carolina, USA. Having an elevation of 6,643 ft (2,025 m) above the sea level, Clingmans Dome is the highest point in Tennessee.
A high mountain pass leading to the summit is called Clingmans Dome Road. To get to the route, you have to turn off Newfound Gap Road (a part of the U.S. Highway 441) 0.1 mile (161 m) south of Newfound Gap. From this point, you'll follow a scenic 7-mile (11.3 km) drive to Clingmans Dome. The pass is steep but asphalted and generally in good condition.
The road ends with a vast parking area. Here you should leave your vehicle and keep on walking for half a mile (805 m) to get to the concrete observation tower, built in 1959. It hovers 45 ft (14 m) over the summit. From the tower, you'll enjoy a 360-degree view of the National Park. On bright and sunny days, the views expand over 100 mi (161 km) and are especially stunning at sunrises and sunsets.
The pass to the tower is winding and steep. Hence, it's not suitable for wheelchairs. Besides, pets and bicycles are not permitted at the trail and in the observation tower area.
The Clingmans Dome Road is closed between December and March due to snow. It might also be closed on other days if the weather conditions are severe and unfavorable for the ascend to the summit. Also, beware that the temperature at Clingmans Dome is on average 10-20 °F (5-11 °C) degrees lower than in the surrounding areas. Hence, even in summer, you should better carry some warm clothes with you.
Aside from Clingmans Dome, several other trails start on Clingmans Dome Road. For picturesque views on the Great Smoky Mountains, you may take the Appalachian Trail (AT) or the Forney Ridge Trail.
Find hotels and airbnbs near Clingmans Dome (Map)