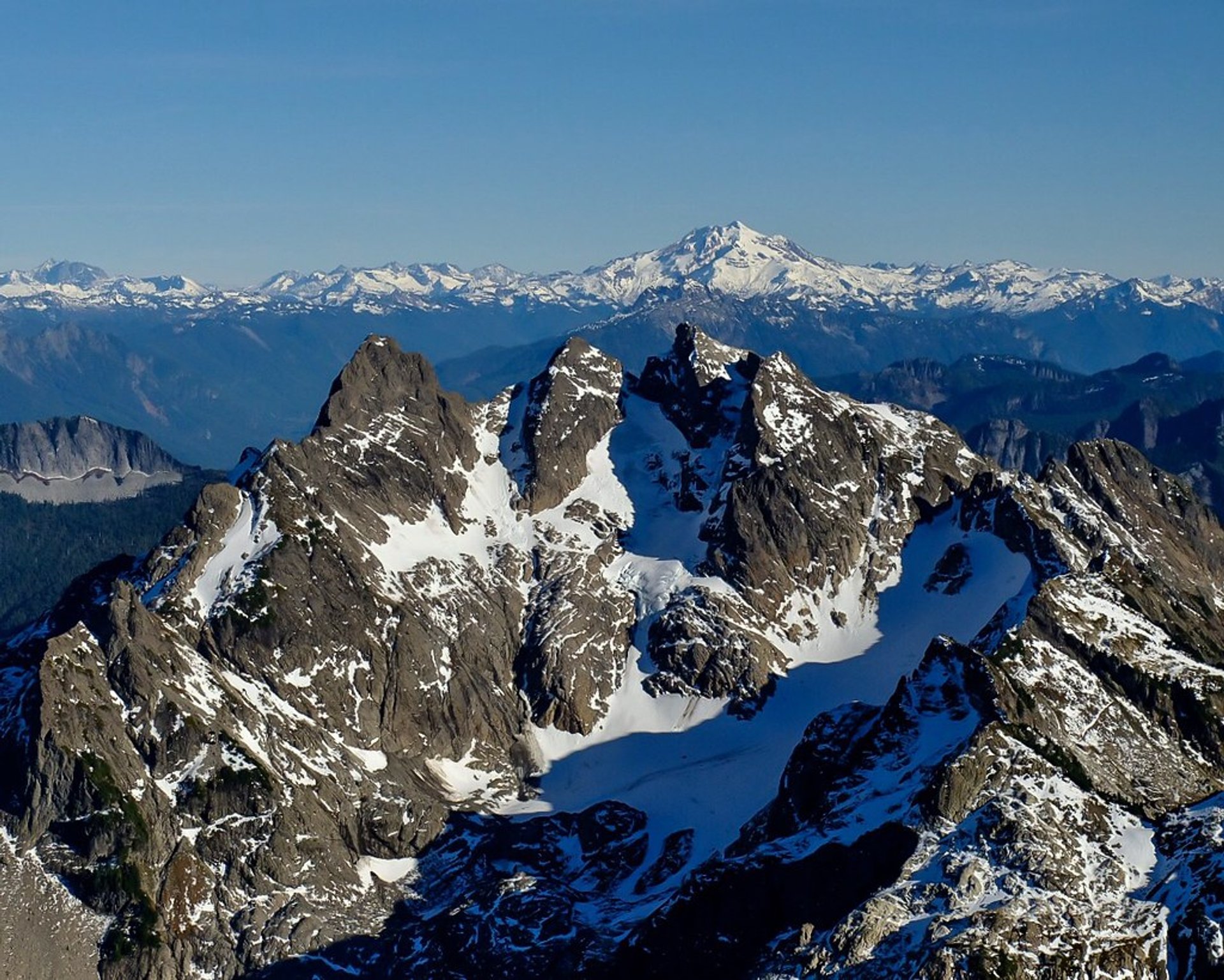 The Three Fingers Lookout is located on one of the Three Fingers Mountain summits in Mount Baker-Snoqualmie National Forest, Washington. The lookout was built in the 1930s and is the oldest of such observation posts in the area, listed at the National Register of Historic Places.
The fire lookout on the elevation of 6,867 ft (2,093 m) is a one-room cabin 14 ft × 14 ft (4.3 m × 4.3 m). Its exterior walls are covered in wooden clapboards. Windows have metal shutters for strong winds. The interior is done on beadboard panels. Construction materials for the cabin were brought up by pack animals up to 600 ft (183 m) lower than the summit and transported further by ropes and ladders.
Three Fingers Lookout hike requires equipment and skills. The steep and strenuous roundtrip trail is 15-mi (24-km) long. It requires traversing of the Three Fingers Glacier, a short rocky climb and going up steep ladders to the lookout itself. The trailhead to the lookout can be reached by the Mt. Loop Highway and Tupso Pass Road (Forest Service road 41). Hikers are rewarded with beautiful views of the Three Fingers Mountain, Meadow Mountain, Saddle Lake, Goat Flats meadows as well as Mount Baker to the north. The best time for a hike is from June or July through October.
Find hotels and airbnbs near Three Fingers Lookout (Map)