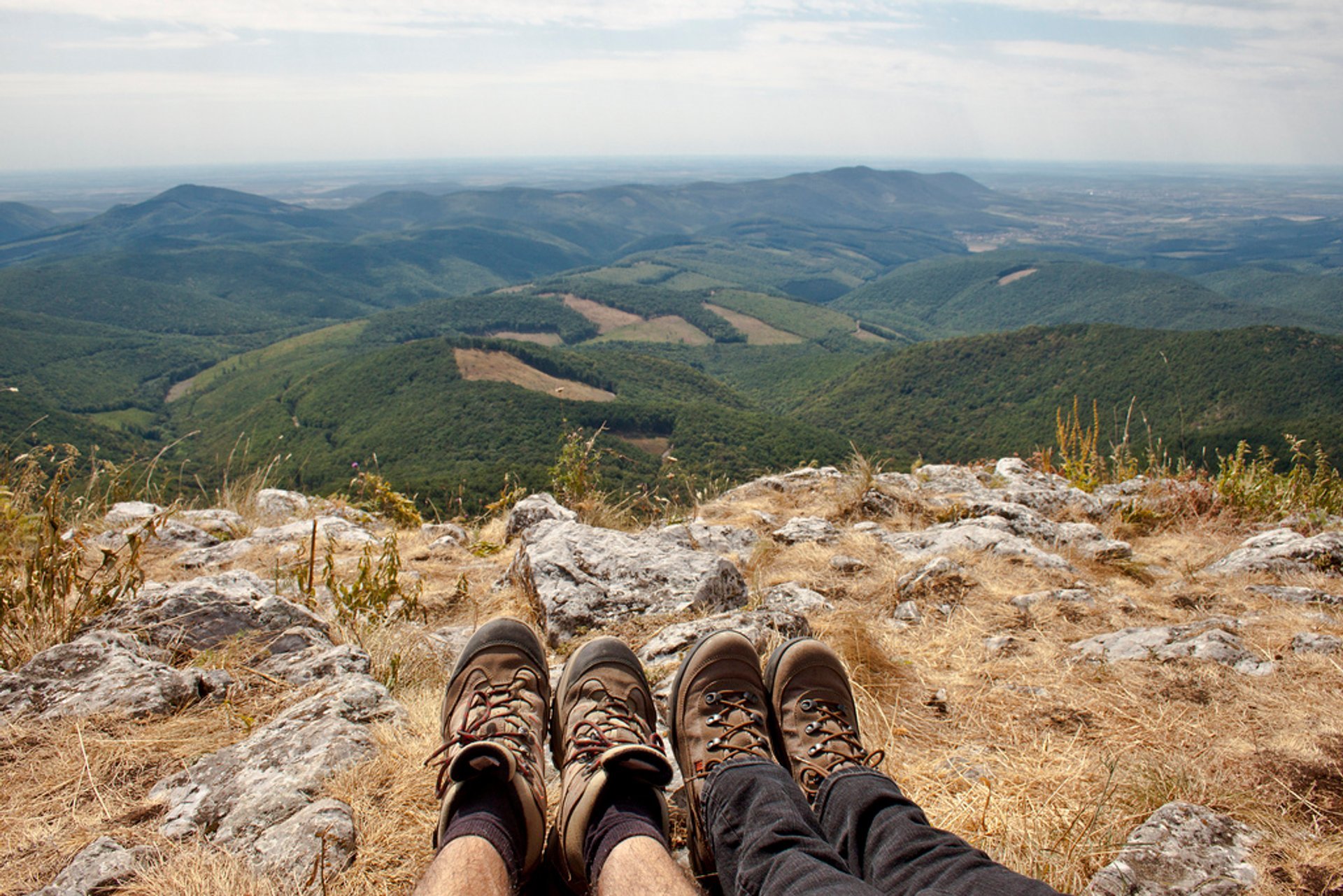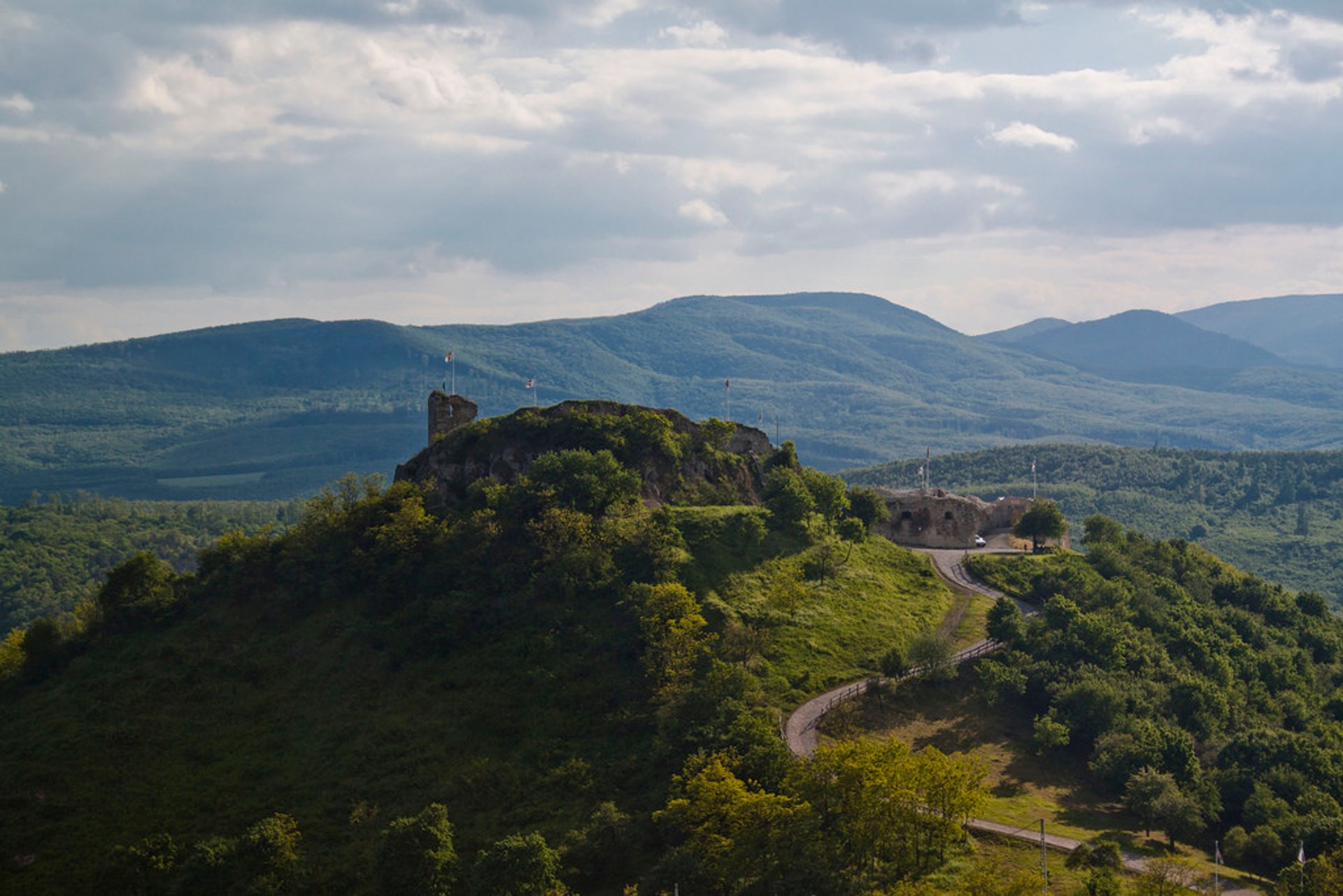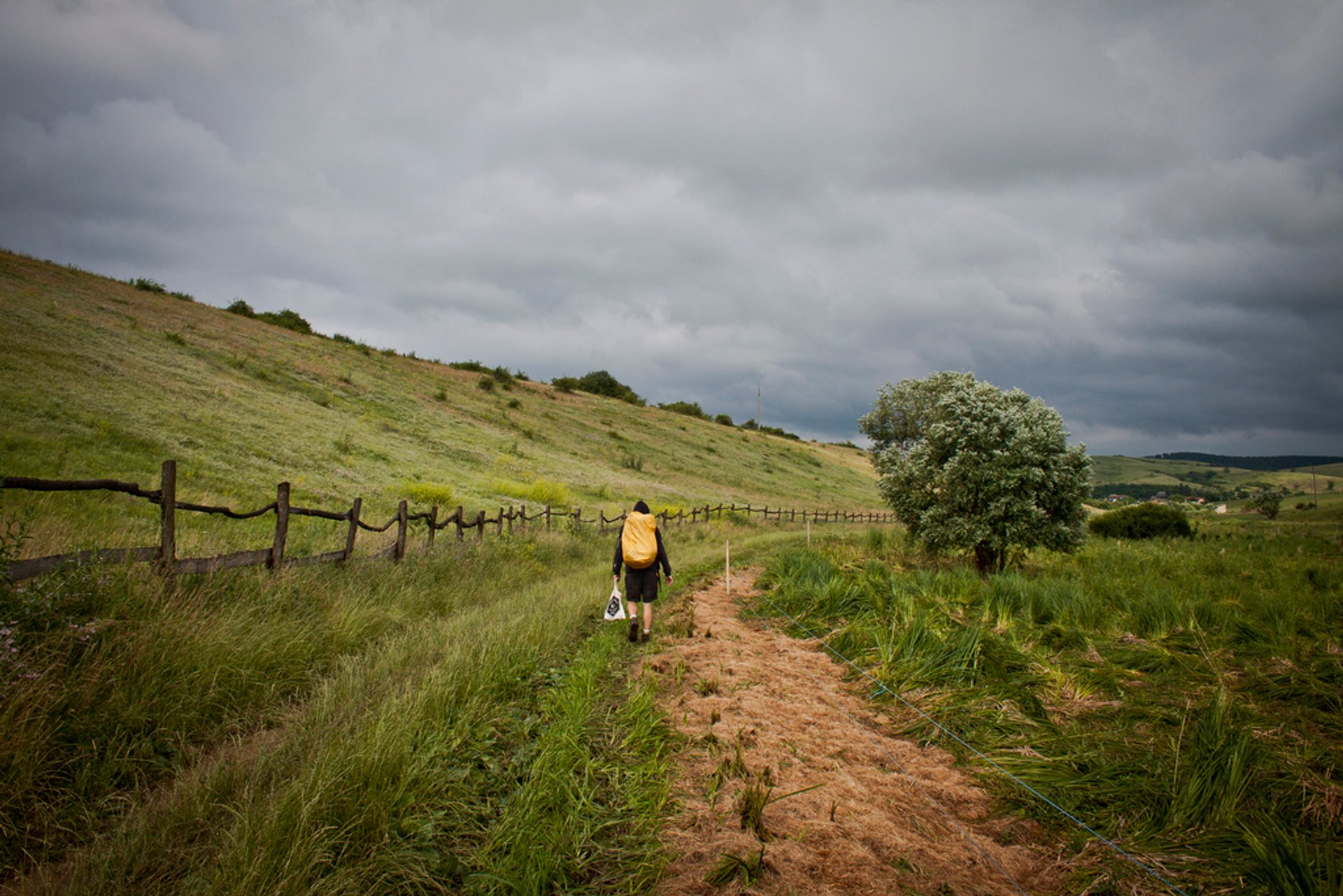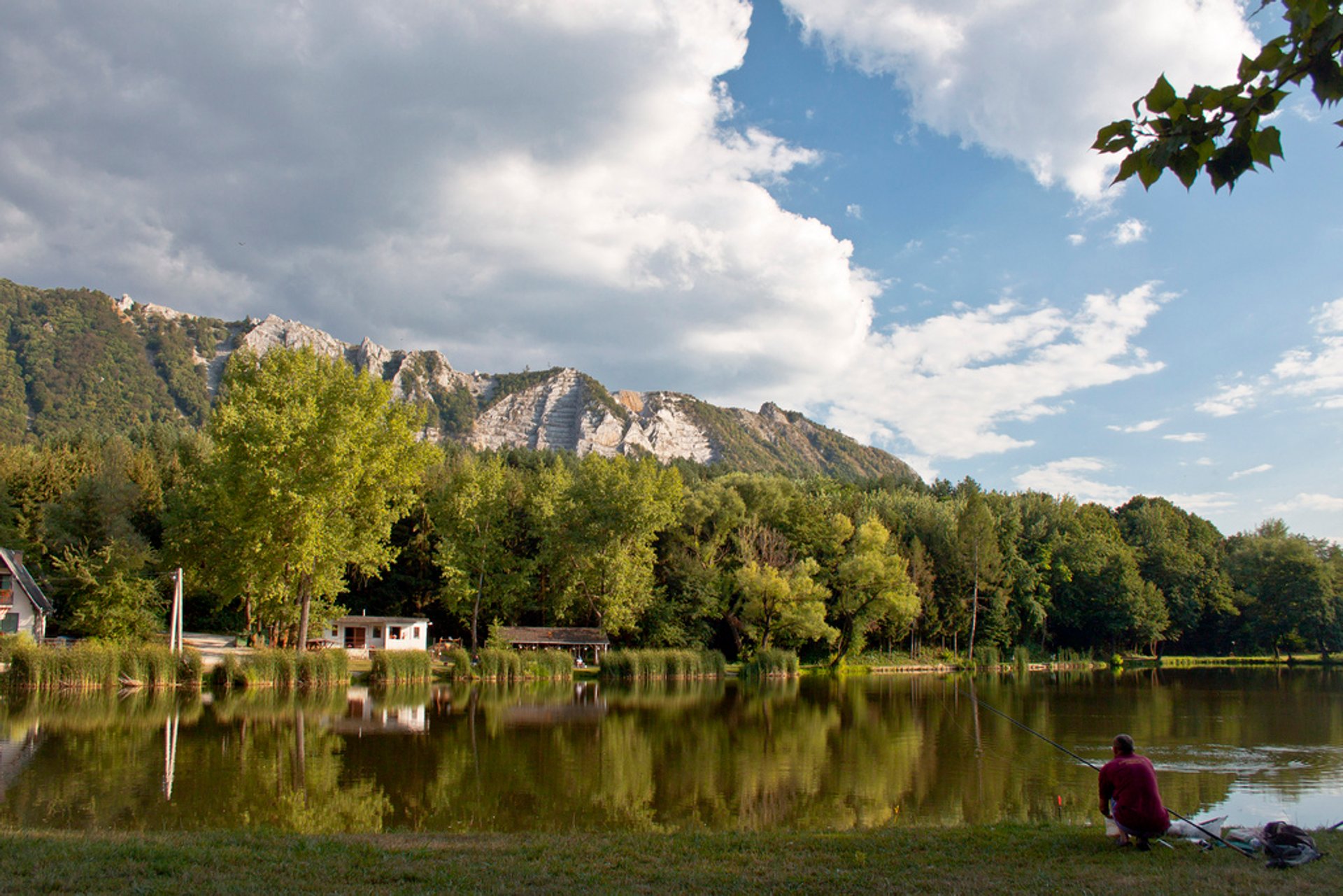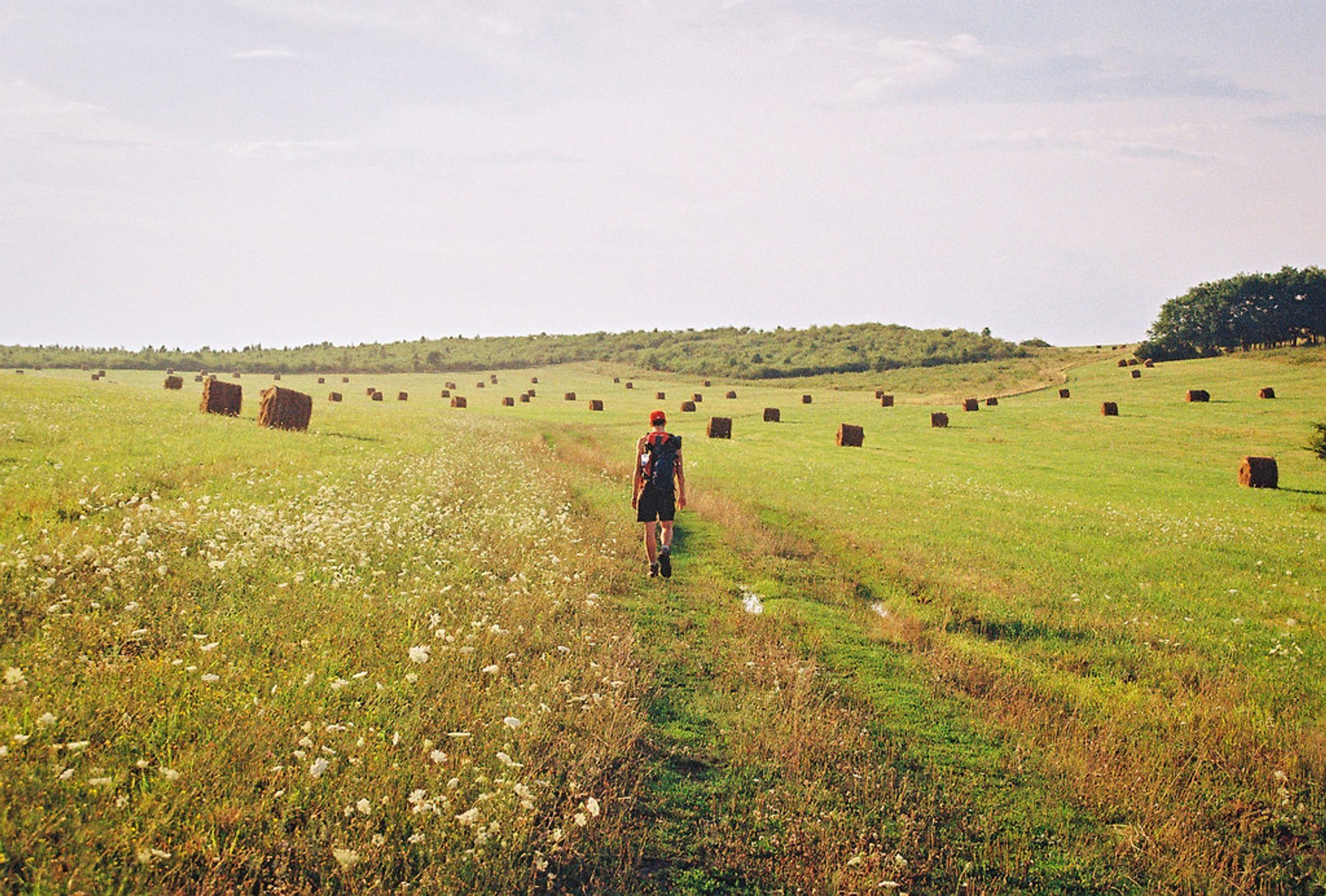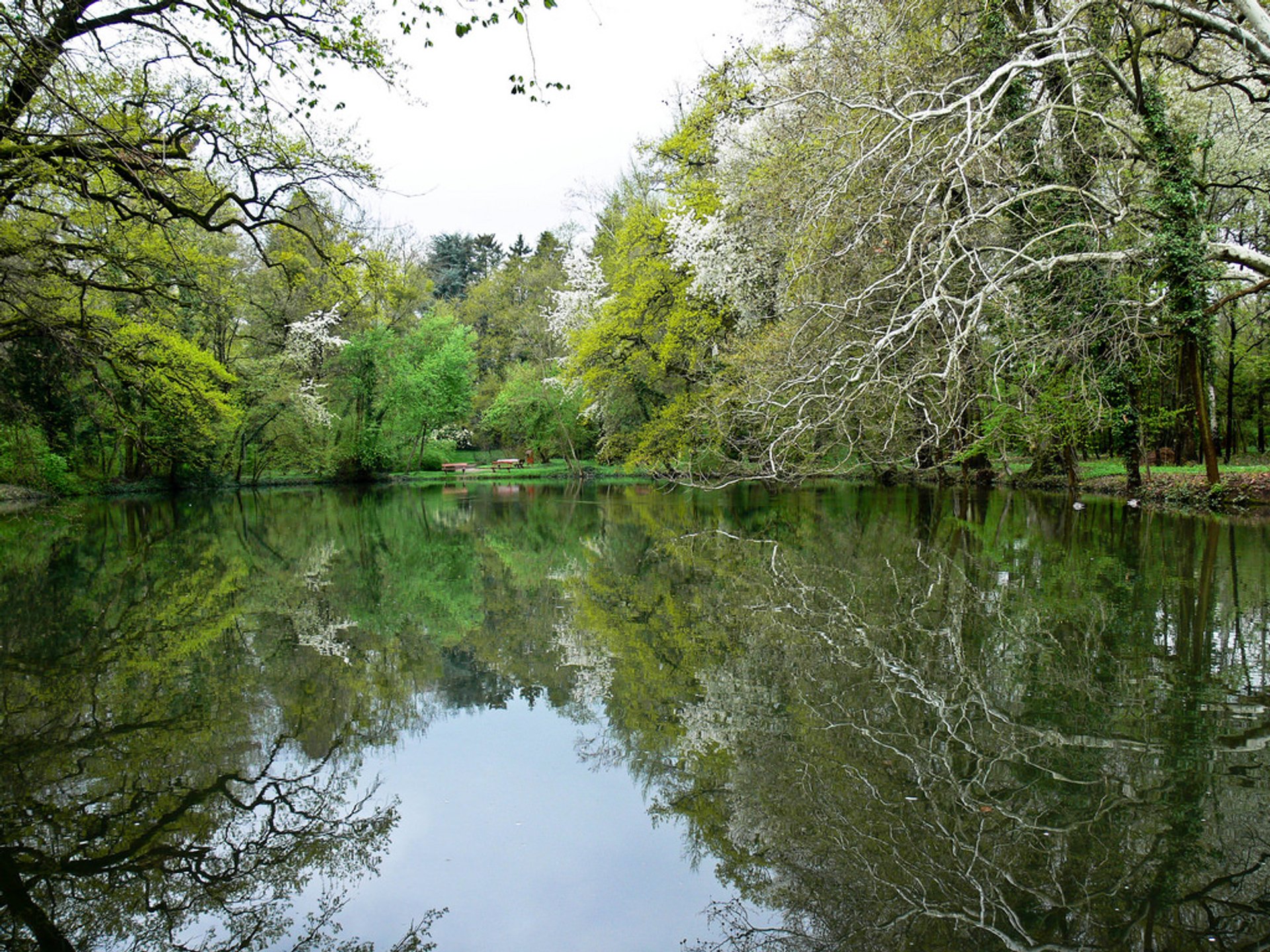 The Országos Kéktúra Magyarország (OKT) or National Blue Trail starts from the Austrian border on the peak of Írottkő Mountain, crosses Hungary, and ends near the Slovakian border in Hollóháza village. If you like hiking, undoubtedly you must try the OKT.
The name of the trail derives from its marking—a blue horizontal stripe between two white stripes. It is 1,128.2 km long, and it passes through both beautiful natural and man-made sights of Hungary—the Stalactite Cave of Aggtelek, dormant volcanoes, the old village of Ho​llók​ő, etc. Moreover, the Blue Trail passes through Budapest, so you may plan some activities or just relax in the capital. In total, there are 147 checkpoints with unique stamps on trees or metal boxes to guide hikers.
In case you don't want to conquer the whole path, there are shorter routes and even a trail for children that is 300 km long. The end of August and September is the best time for hiking in Hungary due the temperate weather.
Find hotels and airbnbs near Országos Kéktúra (Map)