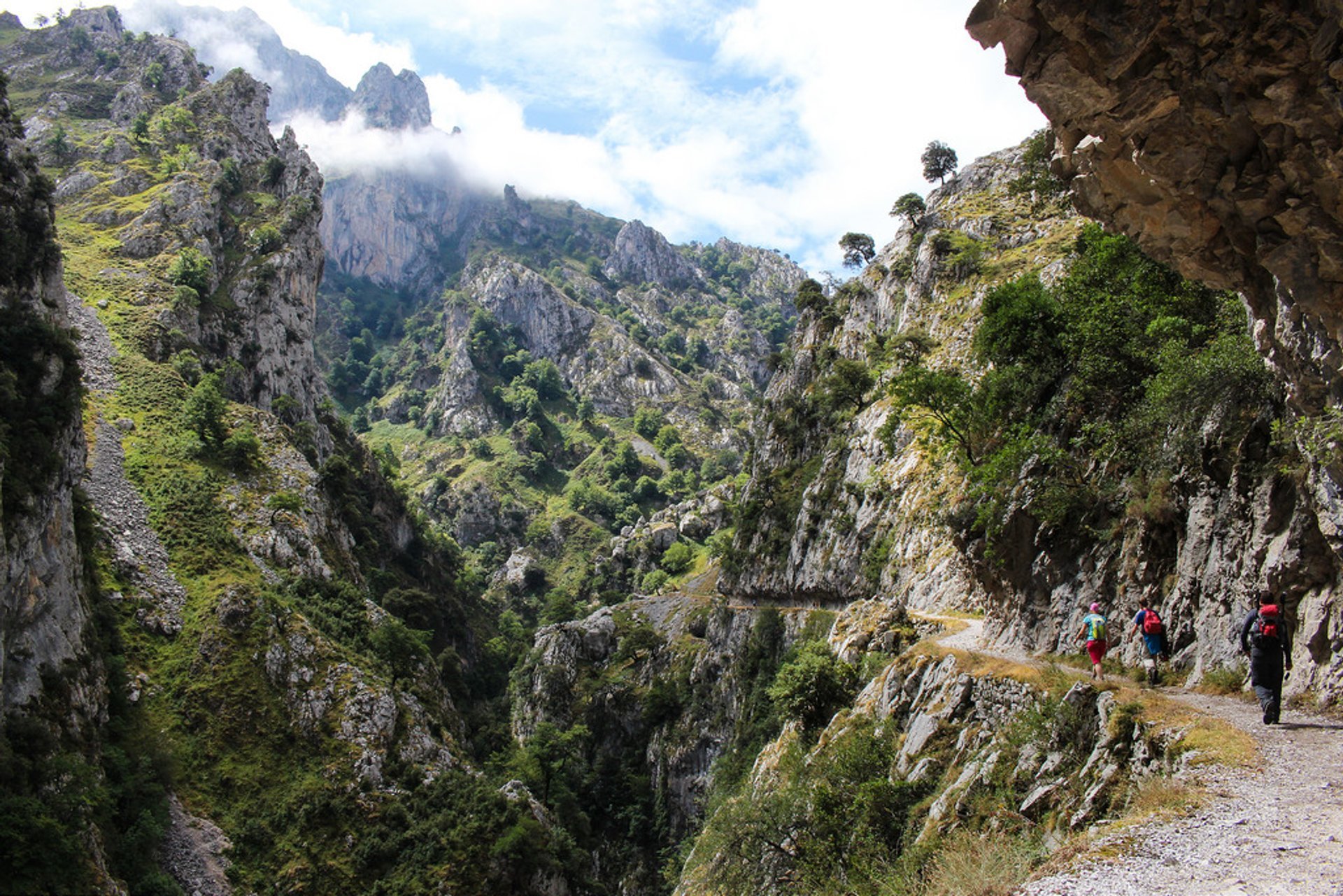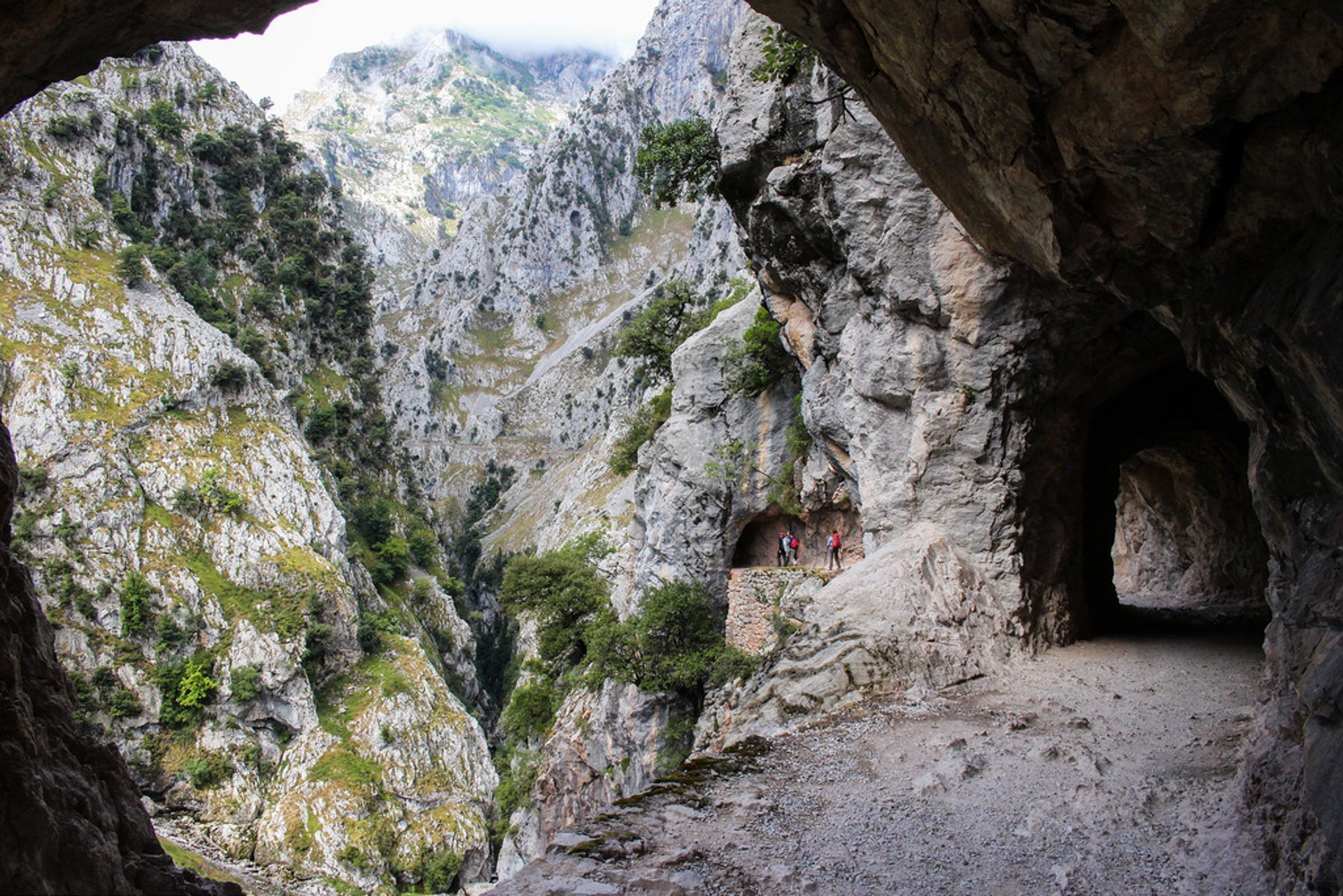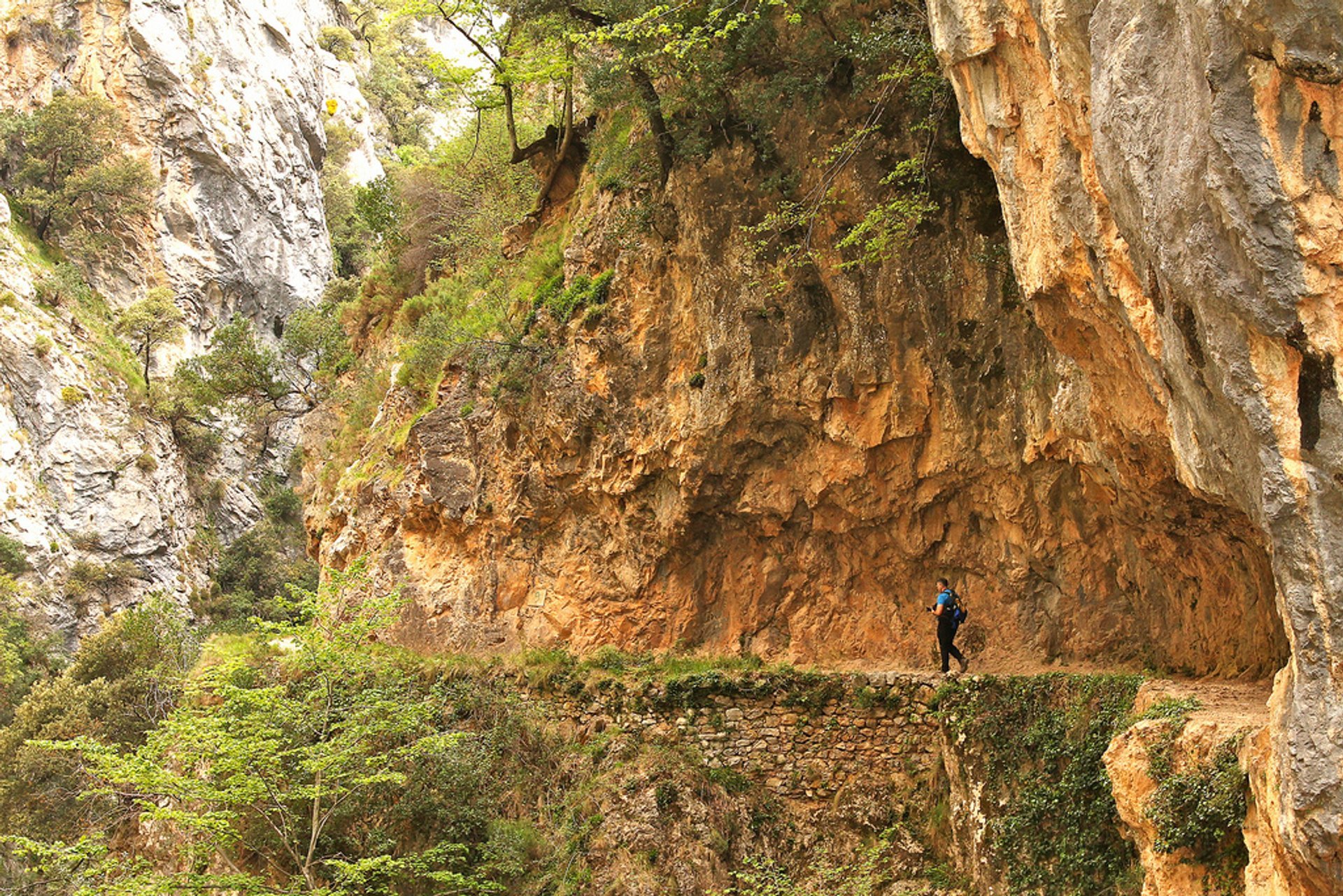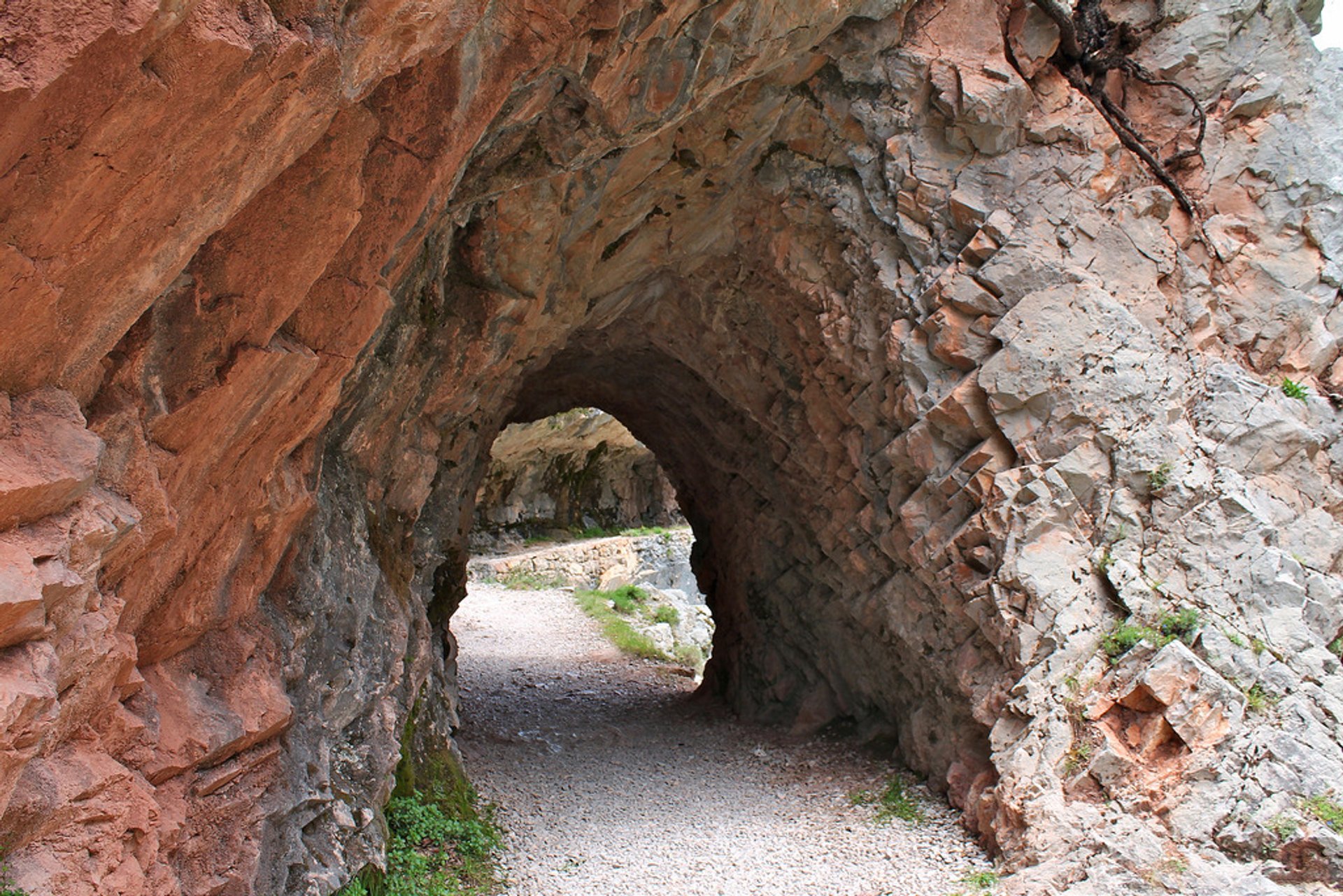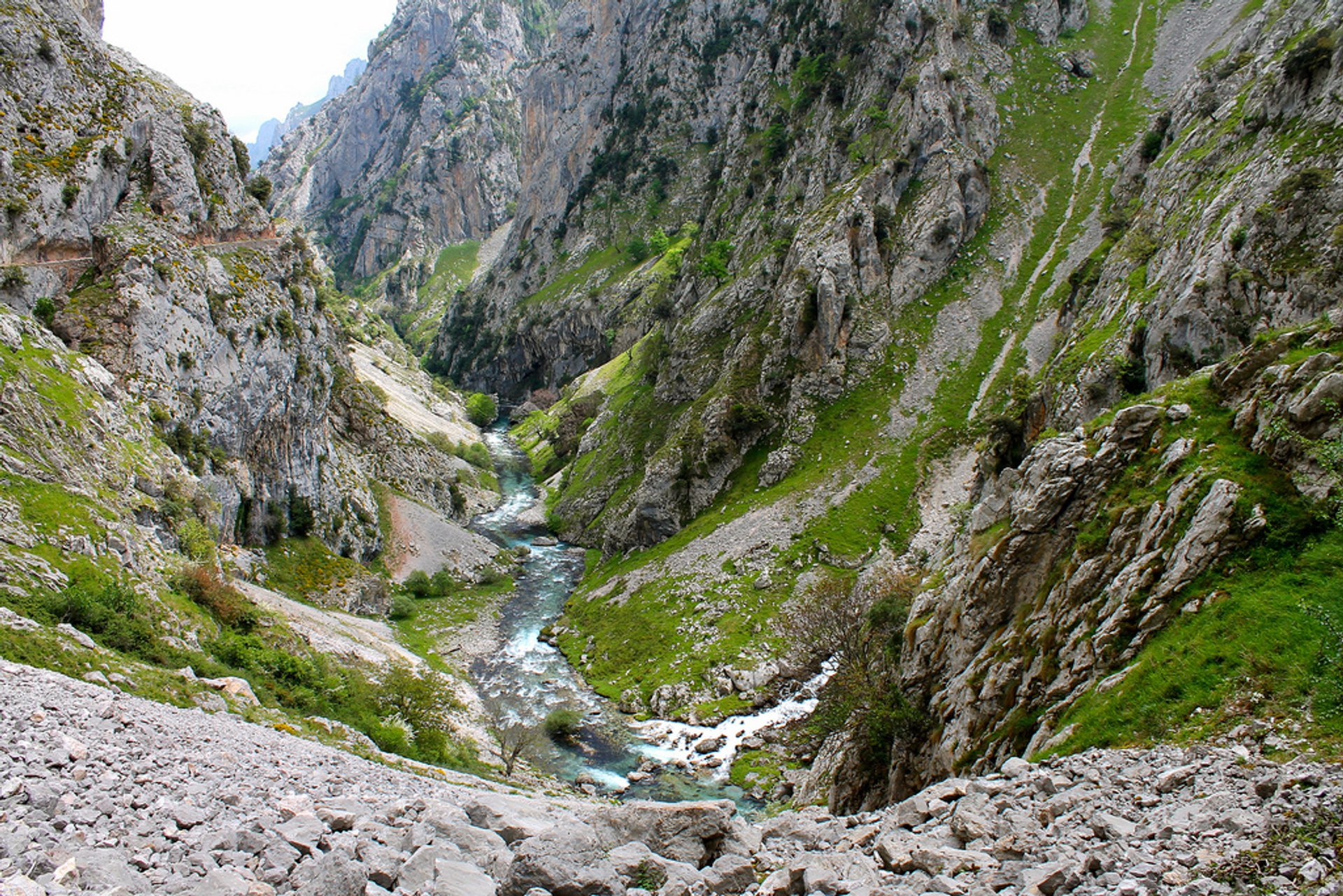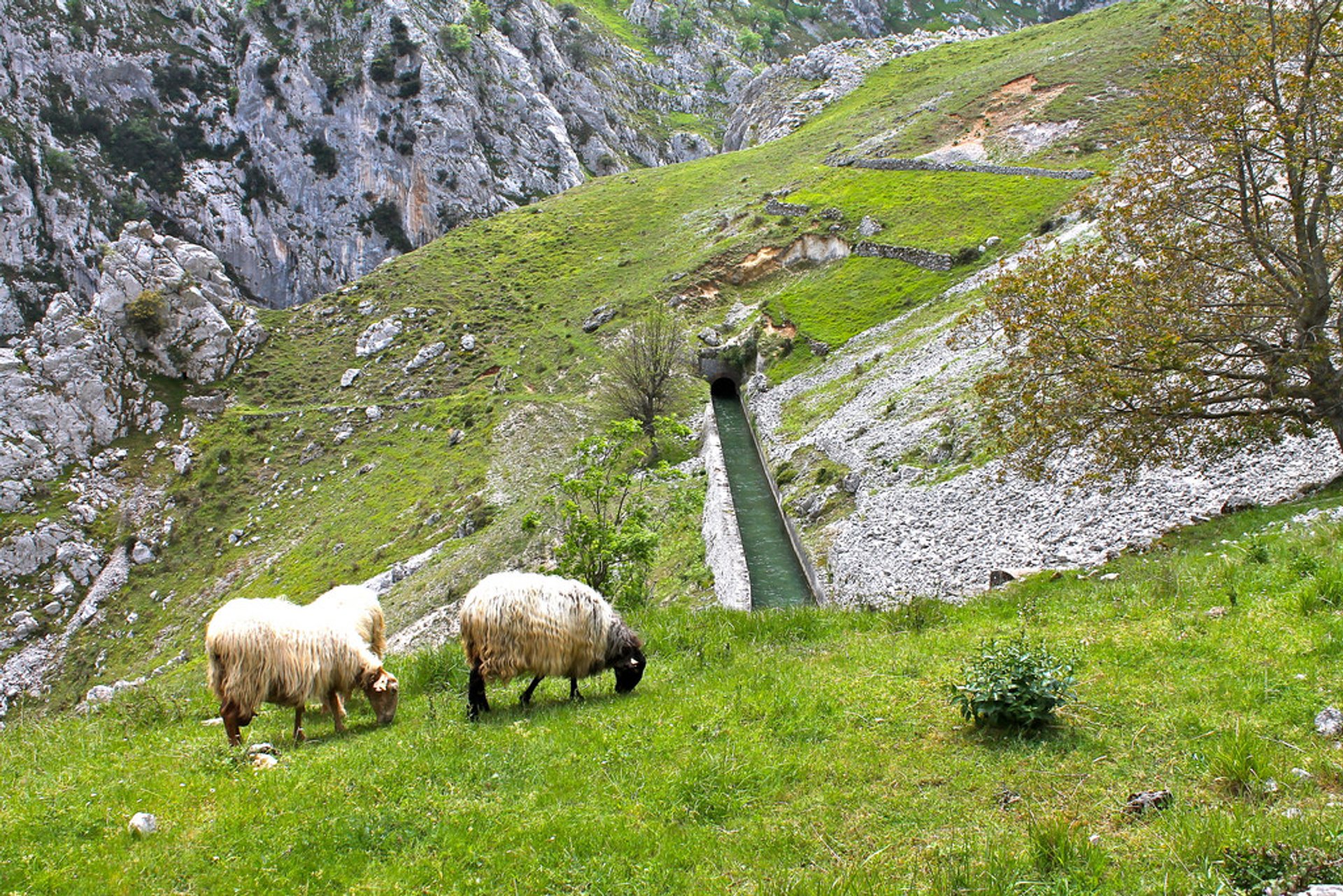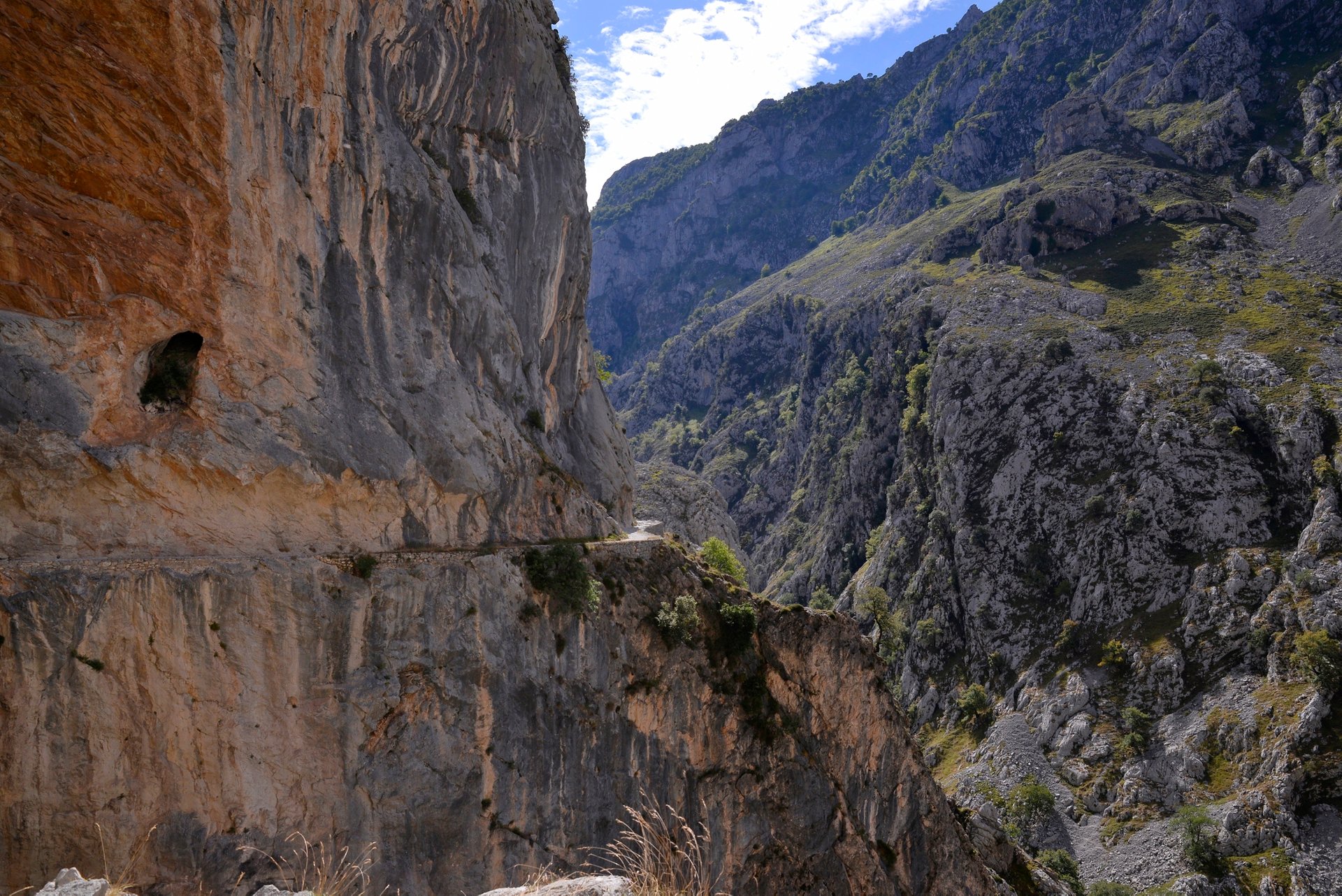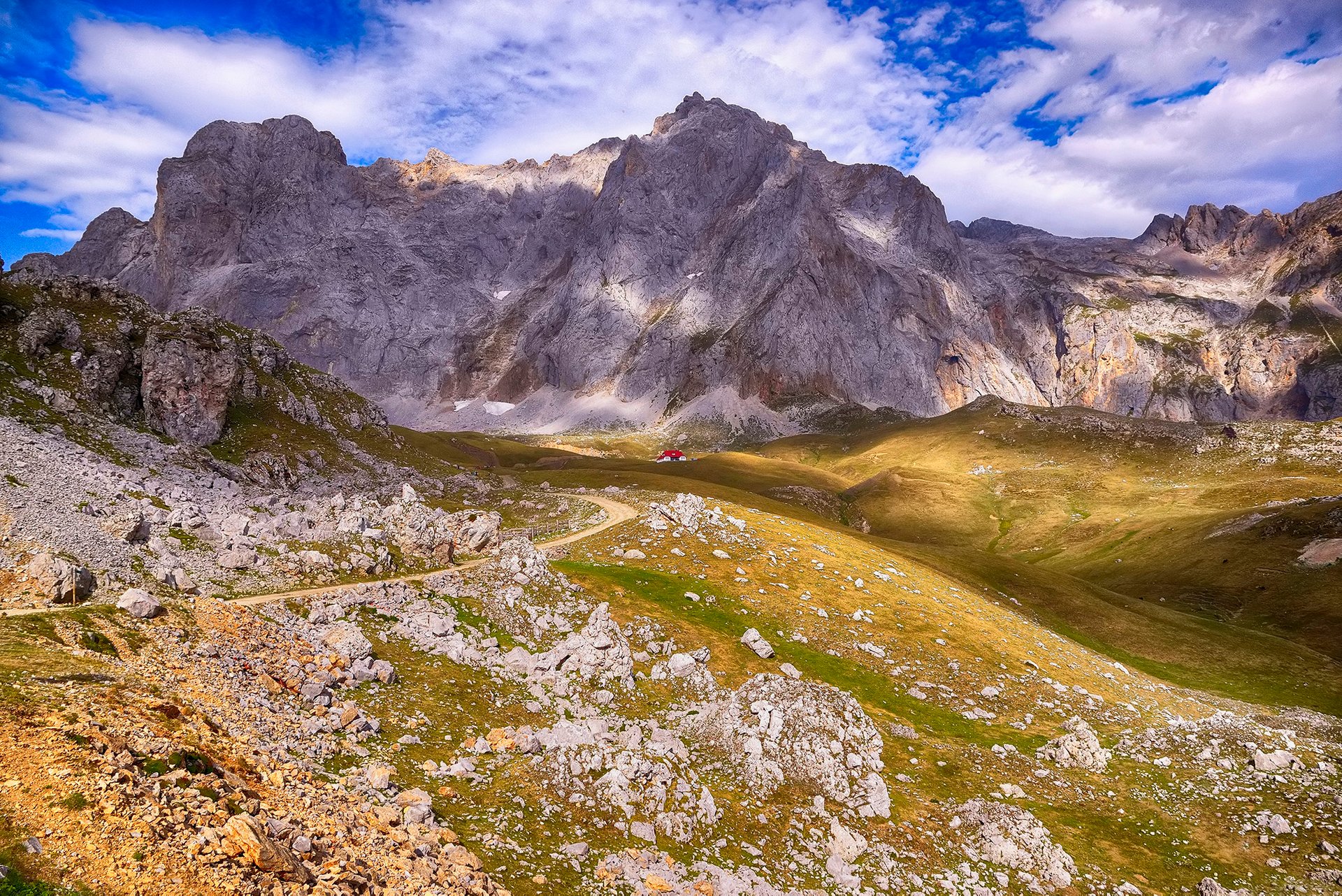 The Cares Trail or Ruta del Cares, in between the province of Leon and Asturias in Spain, is one of the most popular trekking paths within the Picos de Europa Mountains. It is also likely one of the most breathtaking you will ever encounter. Previously, this route was the only one connecting the villages of Caín (Leon) and Poncebos (Asturias). It was opened in 1916 to provide maintenance and food. Nowadays, it is one of the most exciting hiking spots due to the passage that is cut in the rock.
There are several options for this hike. Overall, it is 21 km long, but the most popular section covers only 11 km. It starts in Caín and ends in Poncebos. You can also start in Posada de Valdeón and have someone with a car waiting for you in Poncebos. Another good option is to begin in Posada de Valdeon until the Asturias border and then return to the starting point. No matter which way you choose, the views around will make you feel wonderful.
No training is required and the route is suitable for everyone. However, you must be very careful about the cliffs.
The Cares Route hiking season is spring, summer and autumn. While the rest of Spain swelters in the summer heat, the Picos de Europa offer a perfectly refreshing shelter for its visitors. June to August are also beneficial due to fewer rainy days. Nevertheless, water-proof garments are to be taken even in summer. Spring and autumn offer spectacular nature as well as pretty pleasant hiking weather. Winter walk is also an option, but the season isn't that appropriate for the snow-covered peaks.
Find hotels and airbnbs near Cares River Route (Ruta del Cares) (Map)