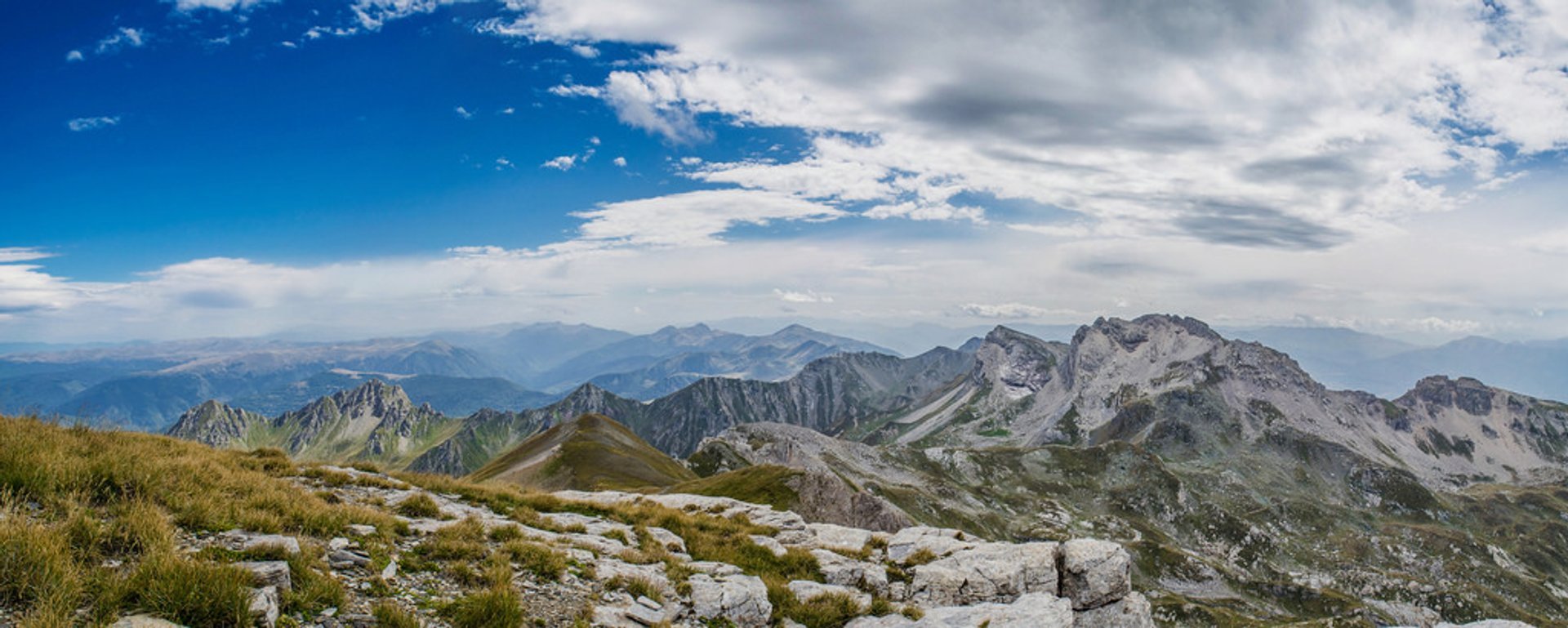 See accommodations nearby
Located on the Albanian-Macedonian border, Mountain Korab has several summits. The tallest one, Golem Korab, is 2764 m (9068 ft)—it is also the highest point one can reach while in Macedonia.
The hiking trail to the summit is accessible from July to September when the dry season prevails in the region. There is also an opportunity to become a part of an old tradition of celebrating the Independence of Macedonia (September 8) on the mountain top.
On this day, groups of adventurers, locals, and trekkers gather in the National park of Mavrovo, at the starting point of Korab trail. The scenic 9 km (5.6 mi) gradual uphill route doesn't require any special equipment, but some parts of the ascent are steep and demanding, so it's better if you're in a good physical shape.
Those who wish to make this divine experience last longer than one day have to bring their tents and sleeping bags along since there is no shelter nor accommodation to stay in. Conversely, most trekkers complete the trail by sunset.
Find hotels and airbnbs near Mount Korab (Map)