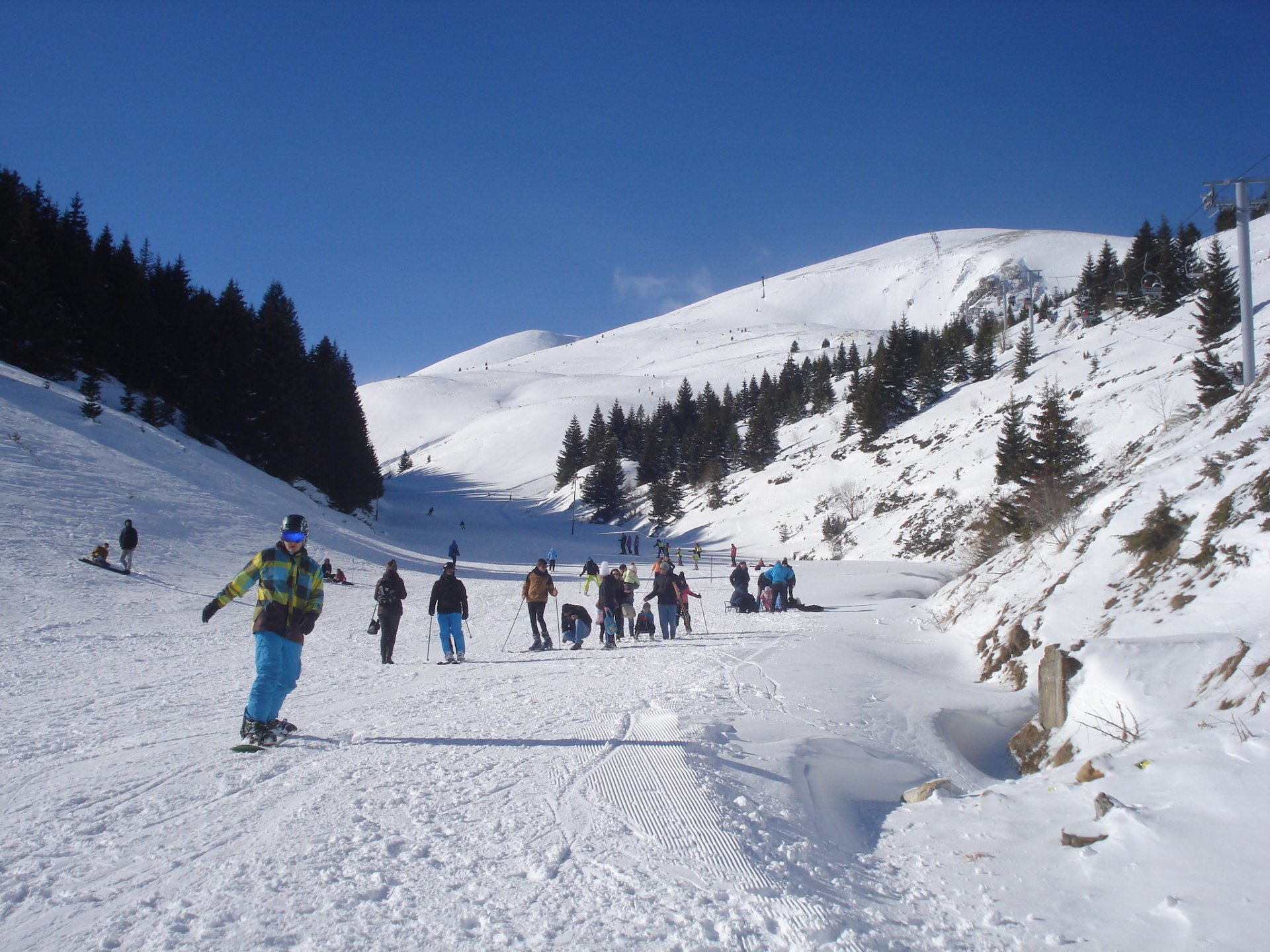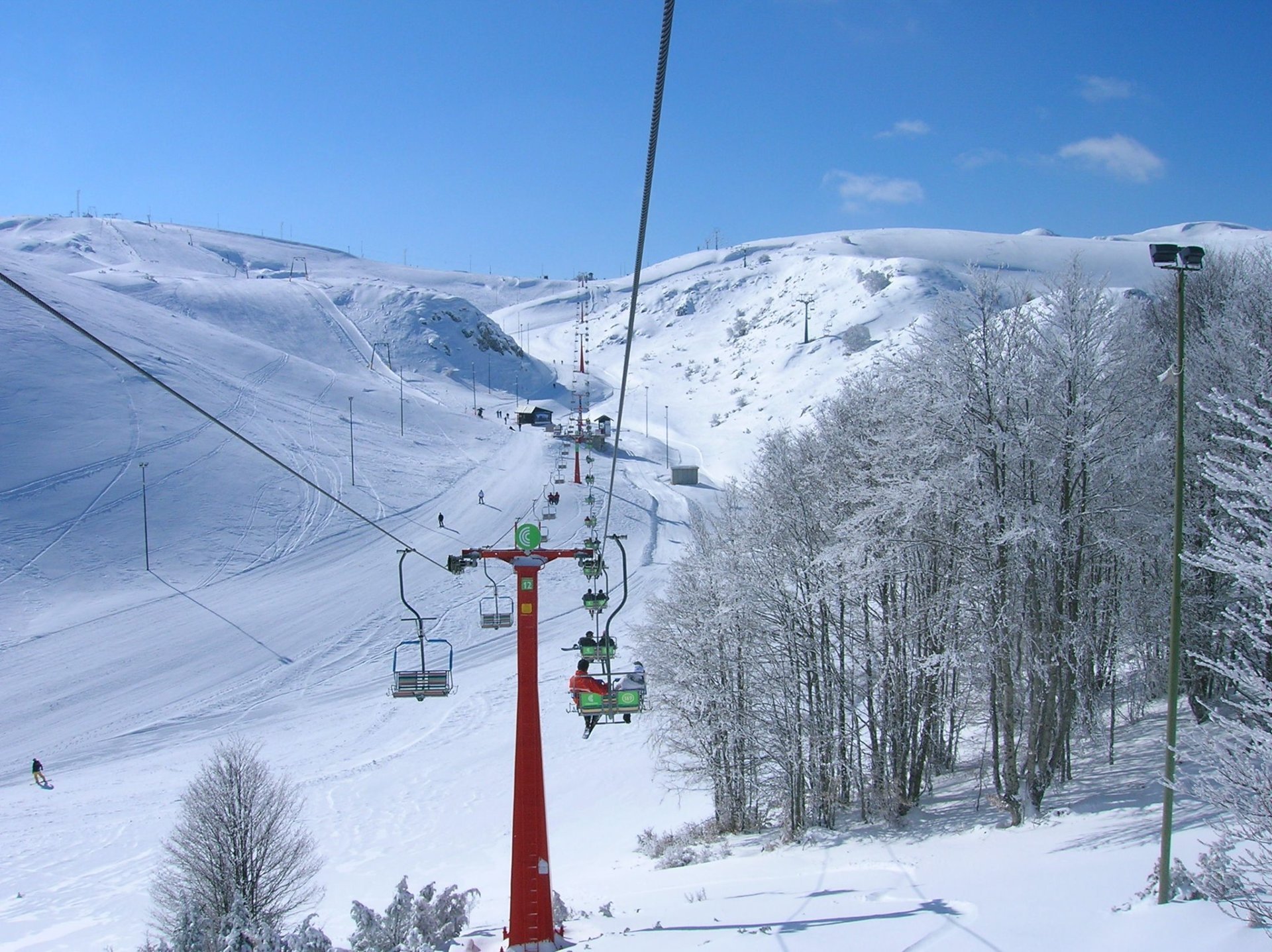 Despite its southern location, the Macedonian mountains are covered with plenty of snow from December until the end of April. Skiers and snowboarders can find here various terrains suitable for all levels. Besides, North Macedonia's ski resorts are among the most affordable in Europe, which makes them especially attractive to budget travelers.
The best free rides are offered in the most popular resort Popova Šapka in the Dinaric mountains, reaching as high as 9,013 feet (2,747 m). Gently rounded slopes make incredibly long runs (up to 6 miles or 10km). Skilled snowboarders and skiers can take advantage of the Eskimo snowcat free-ride on Sharplanina mountain. The untouched surroundings boast glacial lakes and lush forests. The ski resort is also home to the annual Sar Cup in mid-February.
Conquering a moon-like terrain can become a fun adventure in Mavrovo National Park, famous for its slalom pistes. Krushevo, being also a wellness resort, is perfect for a relaxing vacation. Ski lifts in Krushevo conveniently depart from the very center of the town. For adrenaline rides, advanced travelers should try the tiny ski resort Pelister and enjoy its thrilling 3,841-feet (1,171 m) descent.
Find hotels and airbnbs near Skiing and Snowboarding (Map)