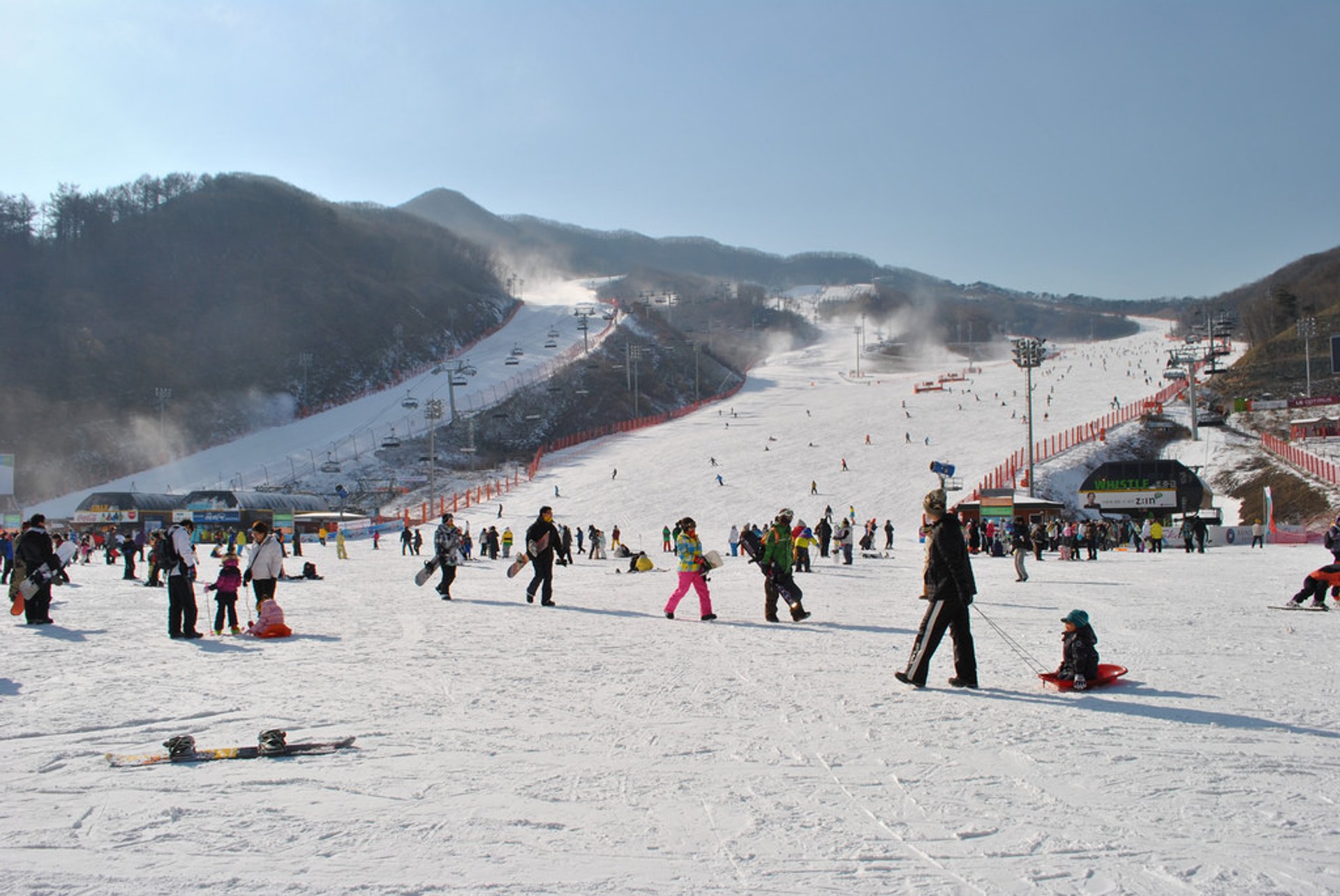 Mountains constitute 65% of South Korea. It would be crazy to go in winter and not benefit from the abundance of spectacular snowy slopes.
Some great skiing and snowboard resorts are located around the capital of Seoul. The top seven spots include Yongpyong Resort, High1 Resort, Konjiam Resort, Muju Deukyusan Resort, Alpensia Resort, Phoenix Park, and Vivaldi Park.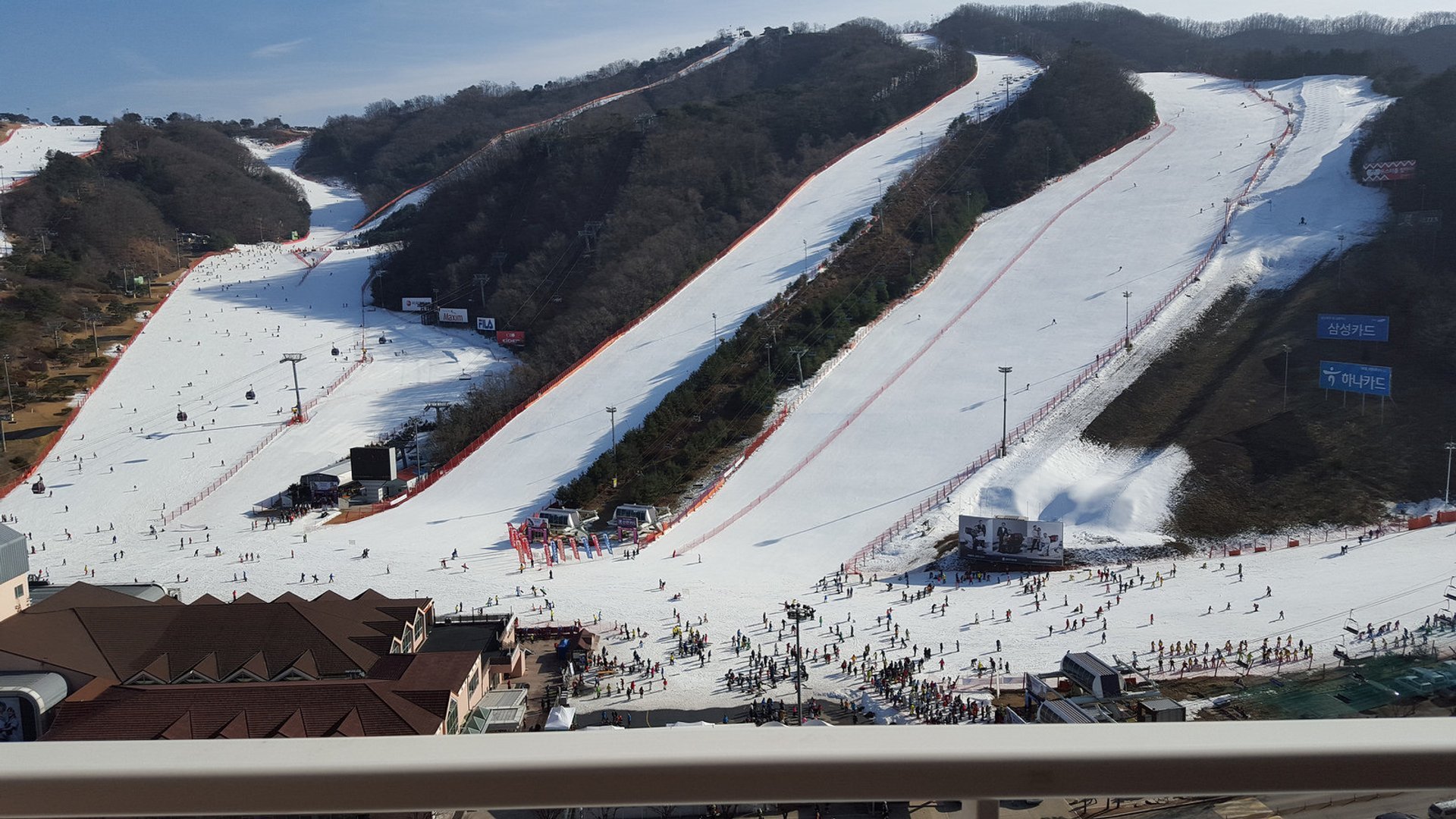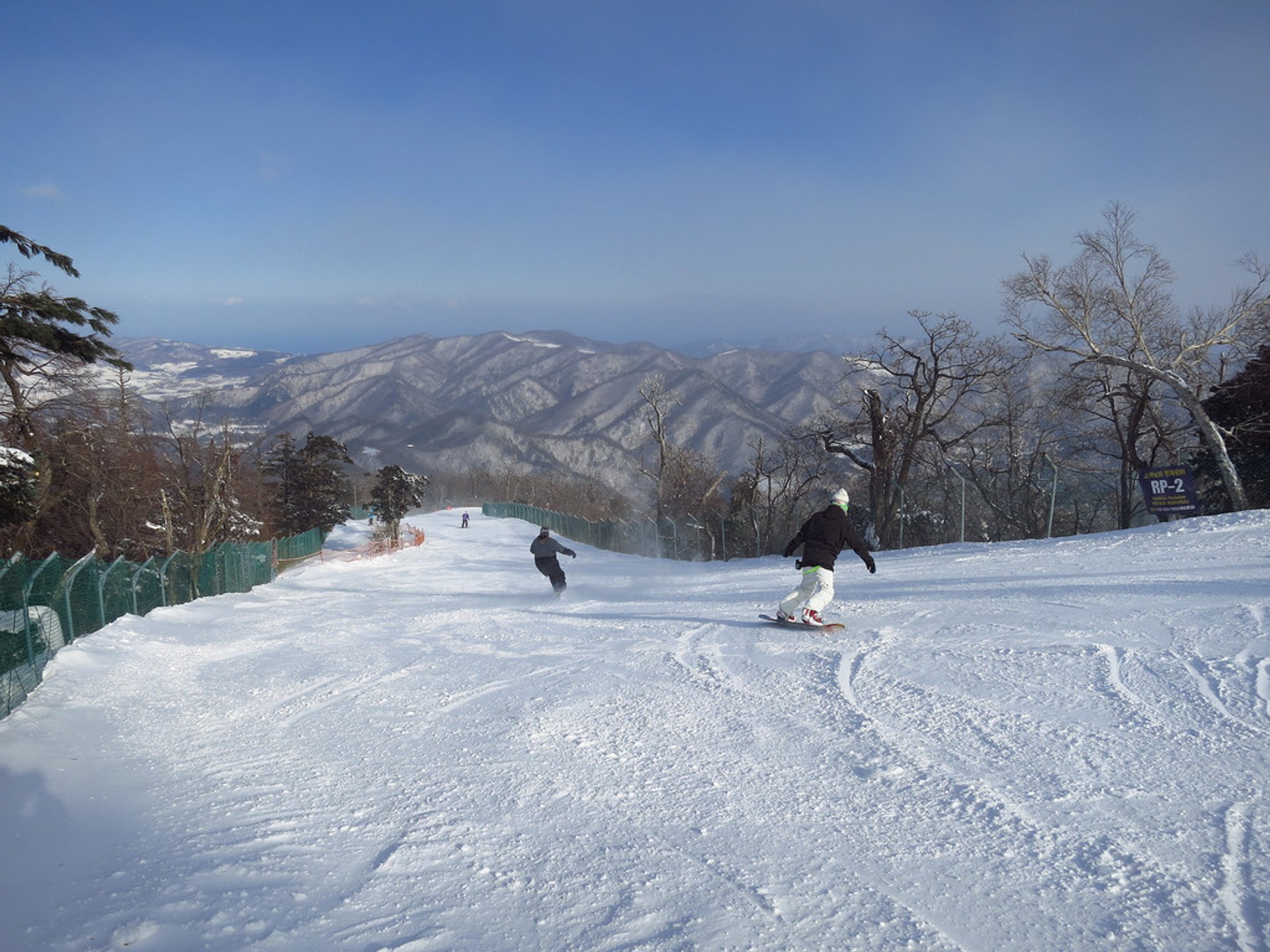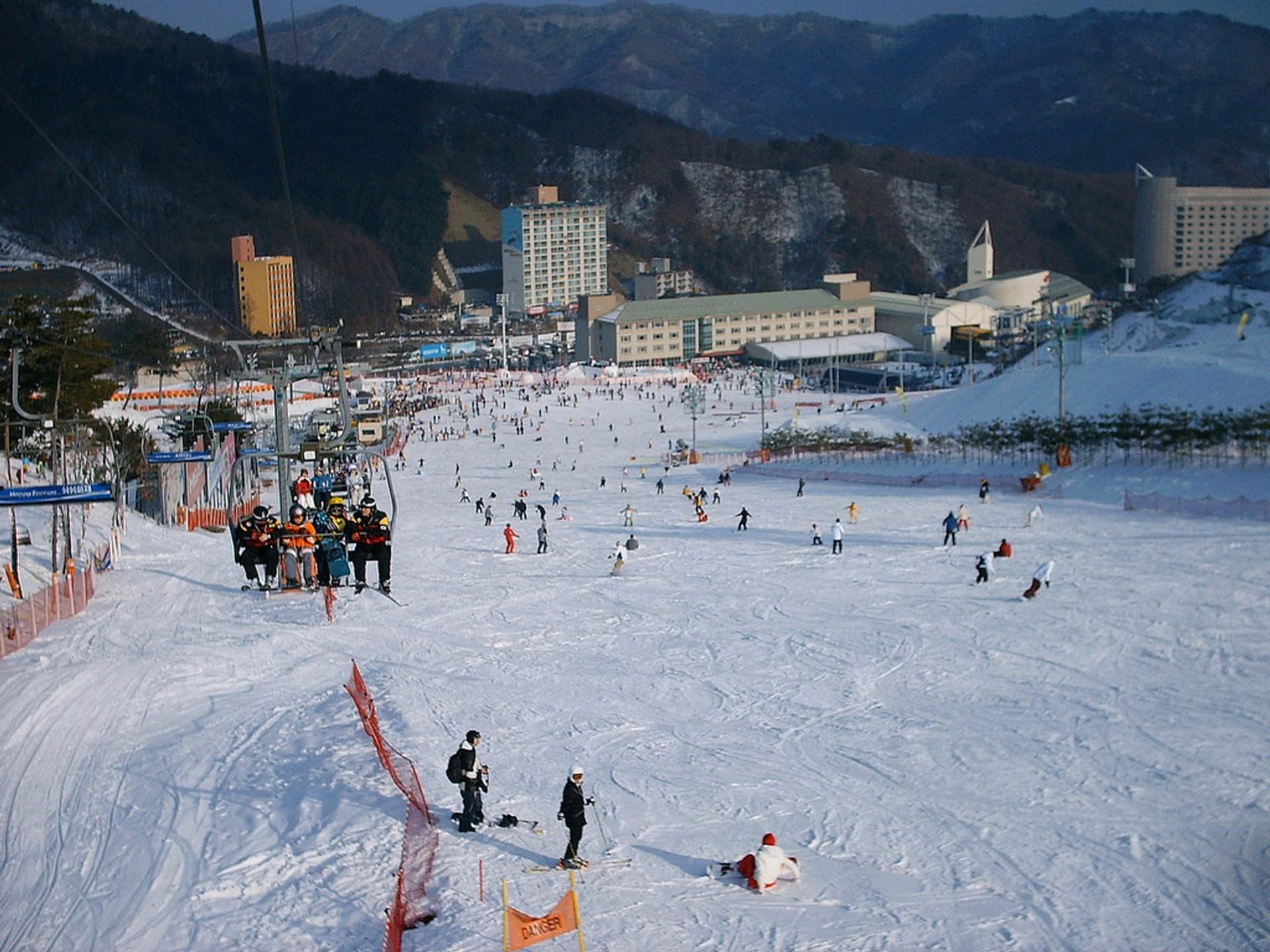 Night skiing is a big thing in South Korea with much longer hours than in most other countries.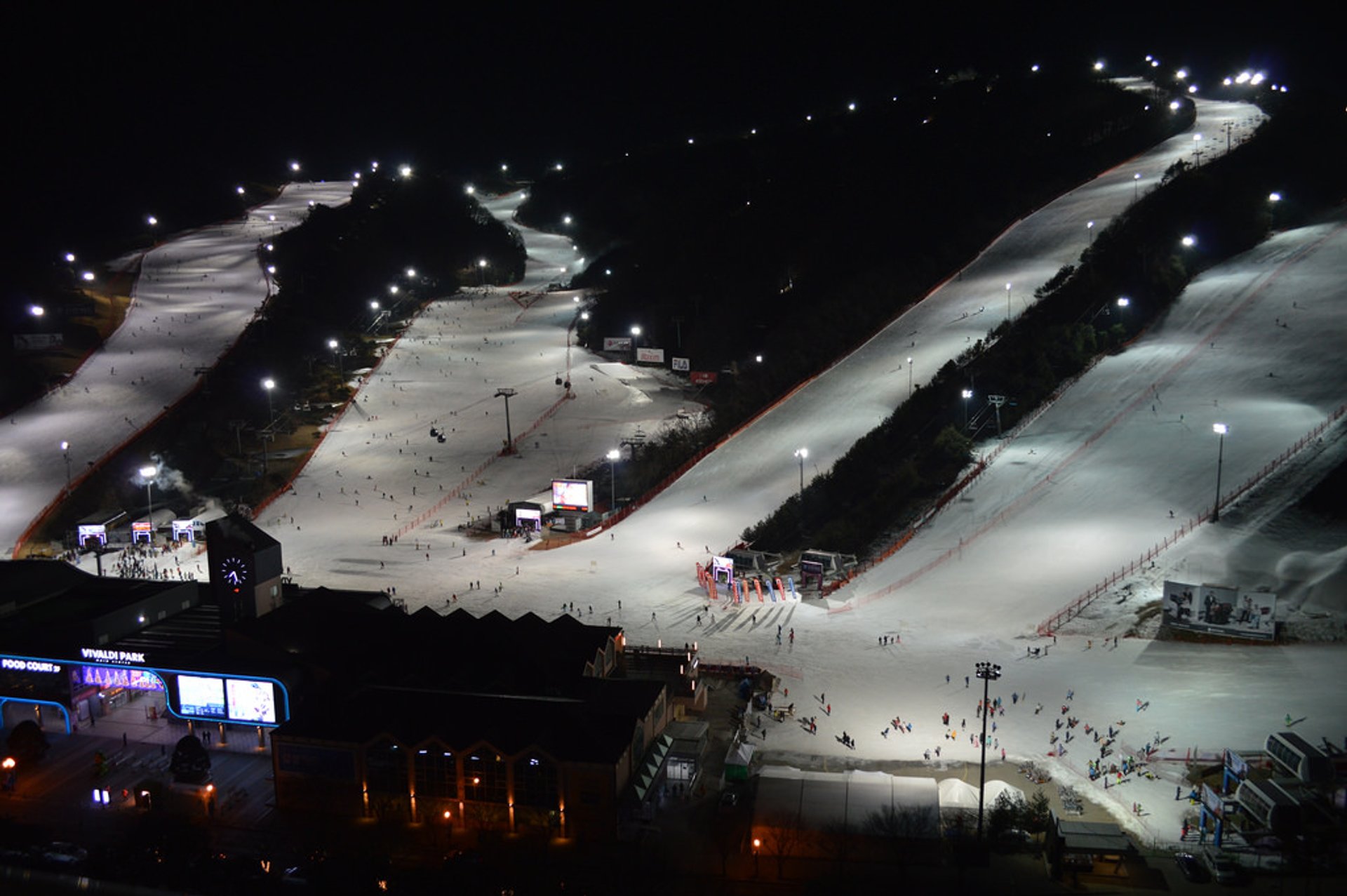 Skiing Featured in