0
Utah is quite an affordable ski destination among the other neighbouring states. Some of the greatest skiing resorts are located just a 30-40 minute drive from Salt Lake City. Park City and Brighton, for example, are some of the top choices for skiers in this region. Park City is known for a large number of intermediate runs, but first-timers can also find a lot of space for practising. Some challenging slopes for more advanced skiers and snowboarders can also be found here. Brighton Ski Resort is located on top of Big Cottonwood Canyon which means it gets the best snow possible. It's actually praised as "the greatest snow on earth."
Snowbird Ski Resort has various runs, but it is more suitable for advanced skiers. There are lots of challenging steep runs and open bowls. This spot is also one of the most picturesque ski resorts in Utah. Snowbird is connected with Alta Ski Resort at the top of Sugarloaf Pass. There is the possibility to ski on both resorts with one joint ticket. Snowbird has a unique 125-passenger tram that takes skiers to almost all skiing areas via one lift only. Here the skiers can also move through the tunnel on a conveyor belt, which serves as a "ski-through" mining museum.
Deer Valley and Alta are open for skiers only. Deer Valley offers first class facilities and great terrain for all levels of skiers. Six mountains have over 100 long and wide runs and varied terrain can satisfy even the most advanced skiers. This site is also known as a family-friendly spot. The limit of skiers number means that even during peak season it won't be too crowded. Alta has a varied terrain with perfectly groomed runs and a number of areas for new skiers.
Powder Mountain is one more popular skiing destination that offers a full range of skiing options. It is known for its great natural powder. Powder Mountain has 28.3 sq km of skiable terrain, but only part of it can be accessed by lift.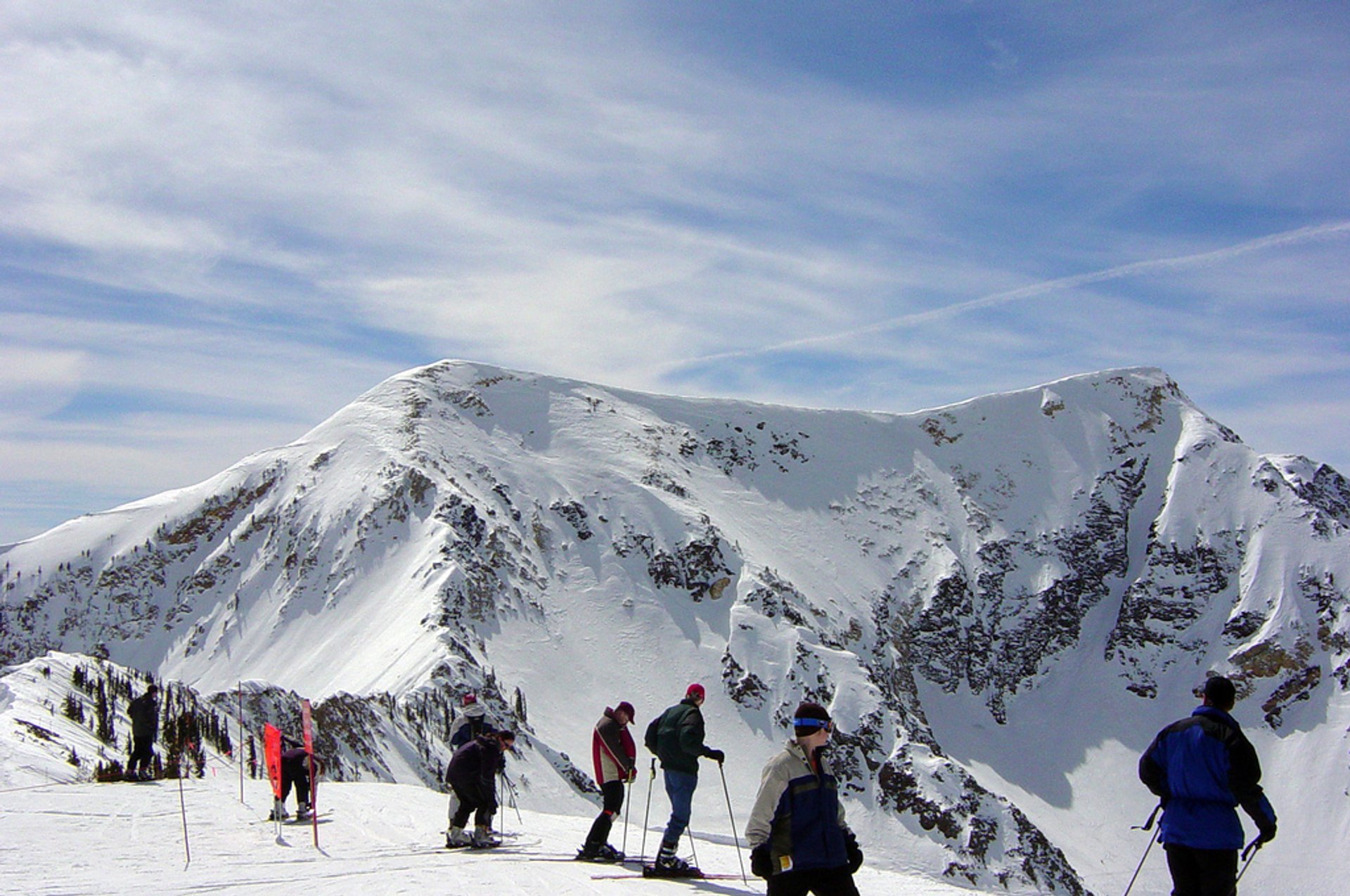 Solitude is a hidden, quiet resort, located near the end of Big Cottonwood Valley. This place is mostly appreciated by locals. The resort includes 77 runs and three bowls. Intermediate and beginner runs are dominant here. It is a great spot for family skiing. Solitude has a great downhill skiing, a large network of cross-country skiing, and snowshoeing trails.
Southern Utah's Brian Head Resort is another good choice for a family skiing vacation. Skiing and snowboarding are all available here. It is the highest ski hill in Utah with a height of 2,926 m. Here you will find a mix of terrain for beginners, intermediates, and advanced skiers alike.
The skiing season in Utah begins already in late November for some resorts, but most of them re-open only in early to mid-December. They usually operate through early April, while some stay open until mid-April. You'll find the greatest variety between mid-December through the first week of April.
Find hotels and airbnbs near Skiing and Snowboarding (Map)
Skiing and Snowboarding Featured in