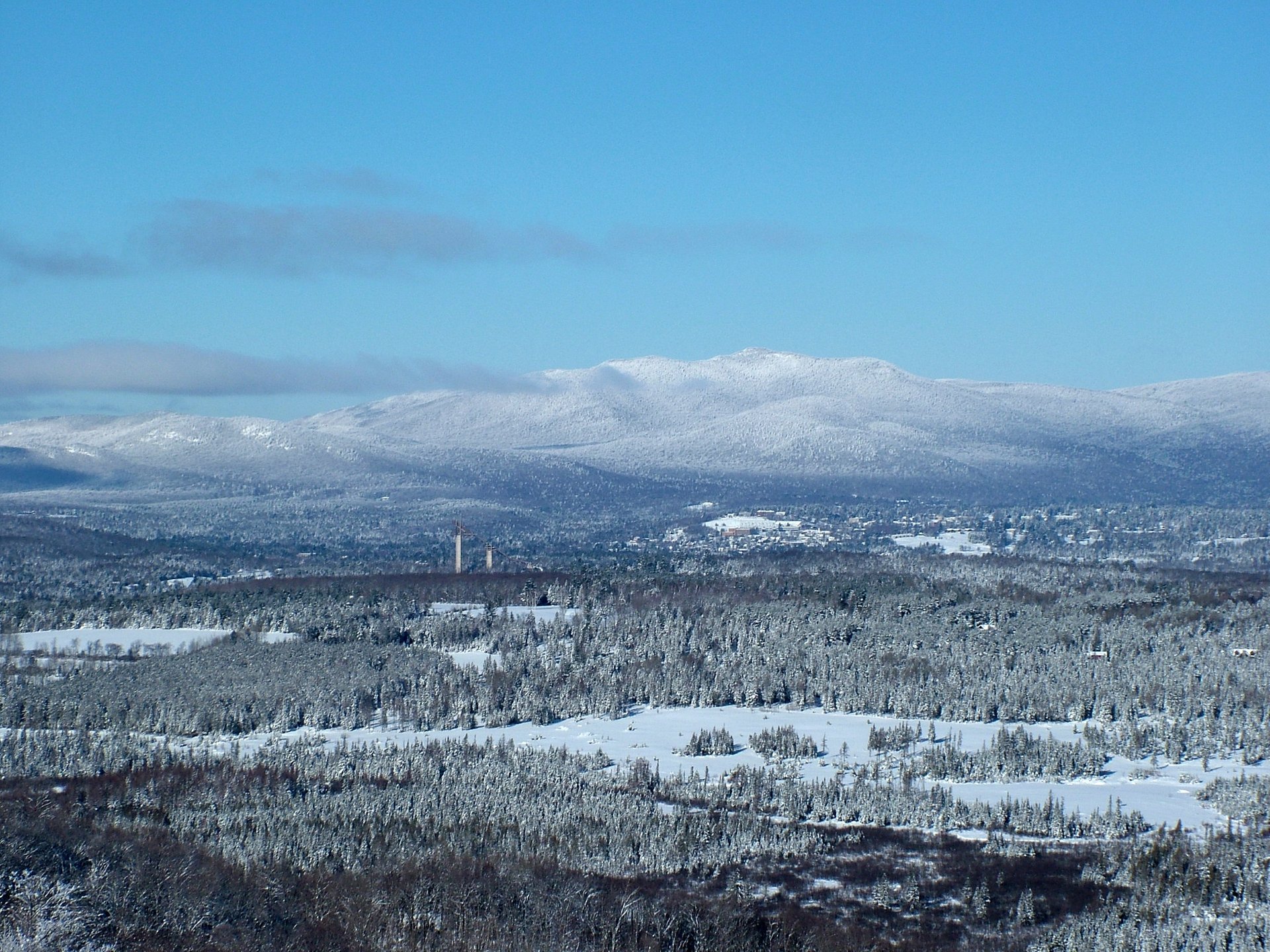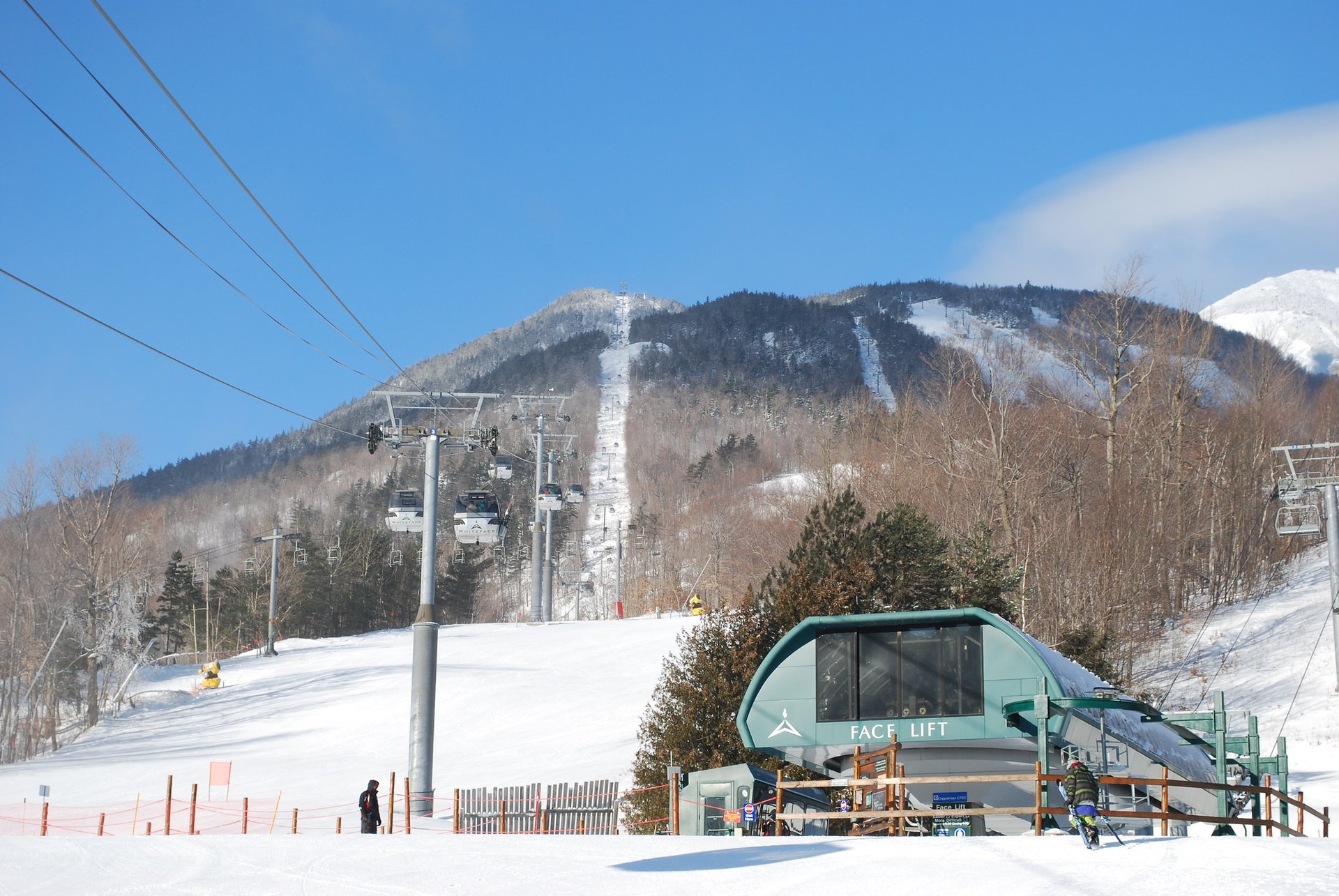 Village of Lake Placid and Ski Jumps taken from Mt. Van Hoevenberg Olympic Bobsled Track
See accommodations nearby
Skiing in the Adirondacks and Lake Placid Region
Featured in
The Adirondacks are made up of 160 mi (260 km) of mountain peaks, making it a premier region for alpine skiing in New York state. Lake Placid hosted the winter Olympic games in 1980 and still offers Olympic-quality skiing and snowboarding experiences at Whiteface Mountain, which boasts a vertical drop of 3,430 ft (1,045 m), the biggest in the Northeast. The ski season in the Adirondacks generally runs from late November through mid-April. However, February is usually the best month in terms of snowfall. March offers the thinnest crowds and decent cold weather with plenty of snow to enjoy.
Getting to the Adirondacks from NYC
The Adirondacks region can be reached from NYC by car via I-87 North in about 4.5 hours. There is also an Amtrack train from NYC to Montreal that stops near Lake Placid. Finally, NYC Snow Bus and other operators offer weekend ski trips to Whiteface Mountain.
Best ski resorts: Whiteface, Gore, Titus
Whiteface Mountain, also called the Olympic Mountain, is the most famous and popular ski destination in the state. It also offers the most attractions, like the Olympic museum, cross-country skiing, ski jumps, and bobsled rides. However, most people are attracted by its excellent ski terrain that features a 3,430-ft (1,045-m) vertical drop and excellent off-piste experience at Whiteface Slides. Whiteface is located in 9 mi (15 km) from Lake Placid, offering 23 mi (37 km) of skiable slopes for riders of various levels. There are ten lifts and a vast winter sports area. The mountain top is famous for its panoramic views of the Adirondack range, Lake Champlain, and western Vermont. Gore Mountain features the most skiable terrain in New York (36 mi or 58 km and 12 lifts), which means that it never gets too crowded. It's not as challenging and famous as Whiteface Mountain, however, it also has its advantages. It's located closer to New York City and Albany. Its vast, polished, and diverse terrain has its own challenges, and the views are no less beautiful. And it's also a family-friendly resort that offers cross-country skiing and snowshoeing. Titus Mountain is a more affordable ski resort, located in Malone, NY, by the Canadian border, in proximity to Montreal and Ottawa. It offers 16 mi (27 km) of family-friendly terrain and ten lifts. There is snow tubing, snowmobiling, and night skiing.
Find hotels and airbnbs near Skiing in the Adirondacks and Lake Placid Region (Map)
Skiing in the Adirondacks and Lake Placid Region
Featured in