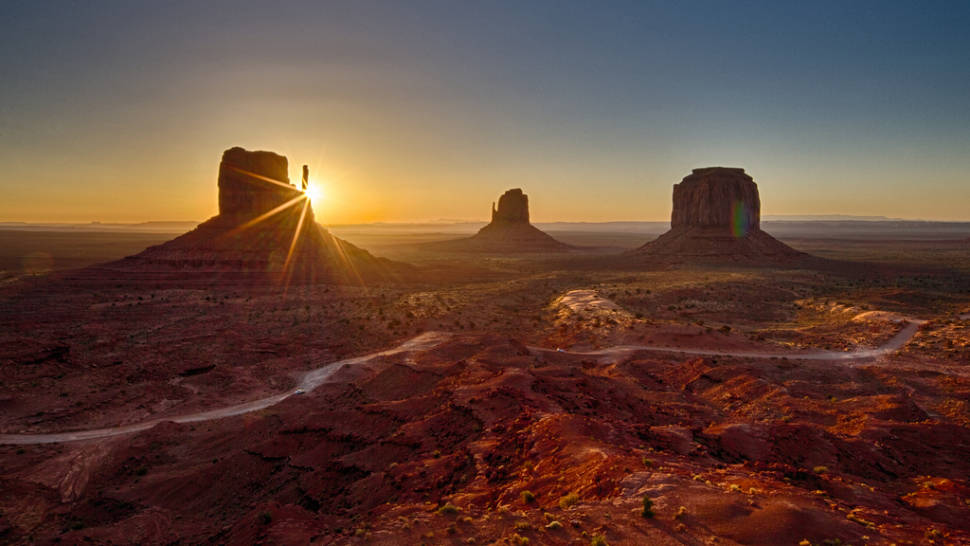 The Monument Valley Navajo Tribal Park is located on the Navajo Indian Reservation in the southeastern part of Utah. This is a semi-autonomous tribal land, which covers an area of 43,452 km and spreads over the three states of Arizona, New Mexico, and Utah.
It's also the largest tribal land in the United States that features lots of beautiful spots. It is an iconic symbol of the American West. This area has been used for a huge number of commercials and films because of its scenic beauty.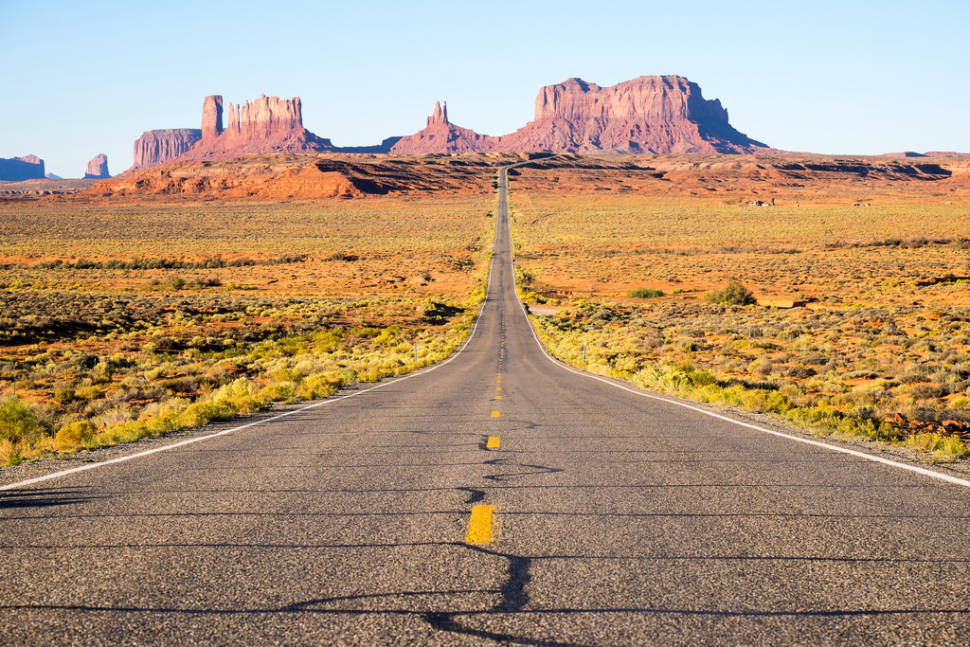 The Valley Drive is a 27 km long dirt road that takes you through the stunning landscape. The valley is home to sandstone rock formations that tower from 122 to 305 m above the valley floor. Combined with the rest of the surrounding desert environment the area, all in all, looks like one huge natural wonder. This sacred land is the heart of the Navajo nation.
The Wildcat Trail is a 5 km loop hike to the most scenic places within Monument Valley. This trail is the only self-guided trail in the Monument Valley Navajo Tribal Park, and it offers some of the most breathtaking sceneries over the valley and up-close views over the Monuments.
When you hike this trail, it feels like you've travelled in time. All those thousand years old majestic formations and the desert scenery around is an untouched witness of the Wild West times. The trail is moderate and well signed, you will need nothing more than a beginner's navigational knowledge.
The Wildcat Trail leads hikers to the world-famous Mitten Buttes and Merrick Butte. At one point you will find yourself surrounded by these towering formations. The trek road is mainly sand, rock, and dirt. Start hiking north from the signed trailhead. When you've passed the 1.1 km point stay right to begin the loop part of the hike. Left way is the return trail. The trail drops into a wash, takes you through the narrow footpath and leads back to the parking lot. Along the trail, you will meet lots of rental cabins, which face the buttes and are perfect places to stay overnight and marvel the sunrise over the monuments the next morning.
Although the park is open year-round, the best season to hike this trail is spring (April through June) and fall (September and October), when temperatures are moderate and the weather is more pleasant. Navajo people welcome the visitors and treat them as honourable guests to make their walk here safe and comfortable.
Remember that it's also a great stargazing location. You may stay at the campground and enjoy the star show in the deep dark sky.
Wildcat Trail & Monument Valley Map & Location
Accommodations nearby