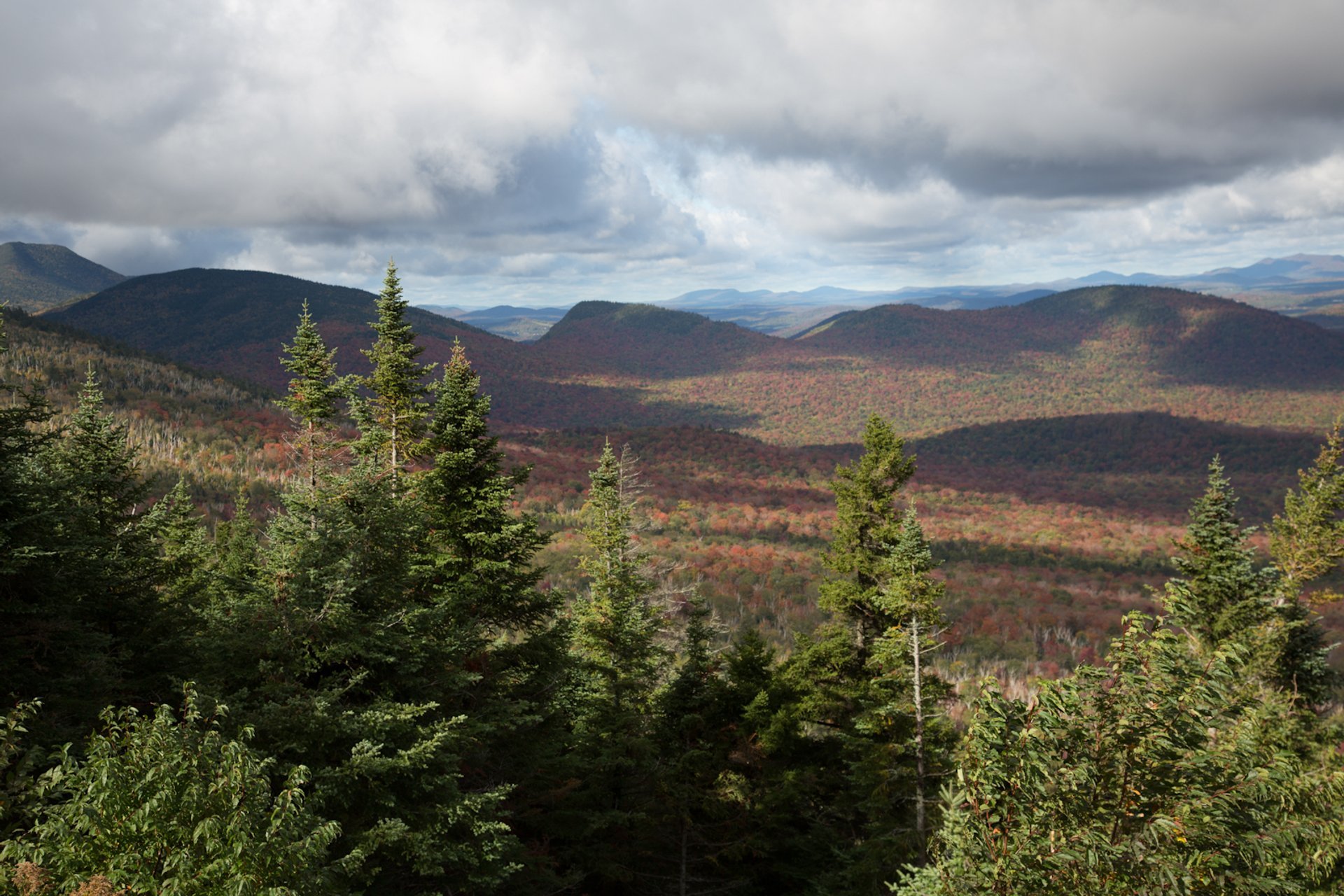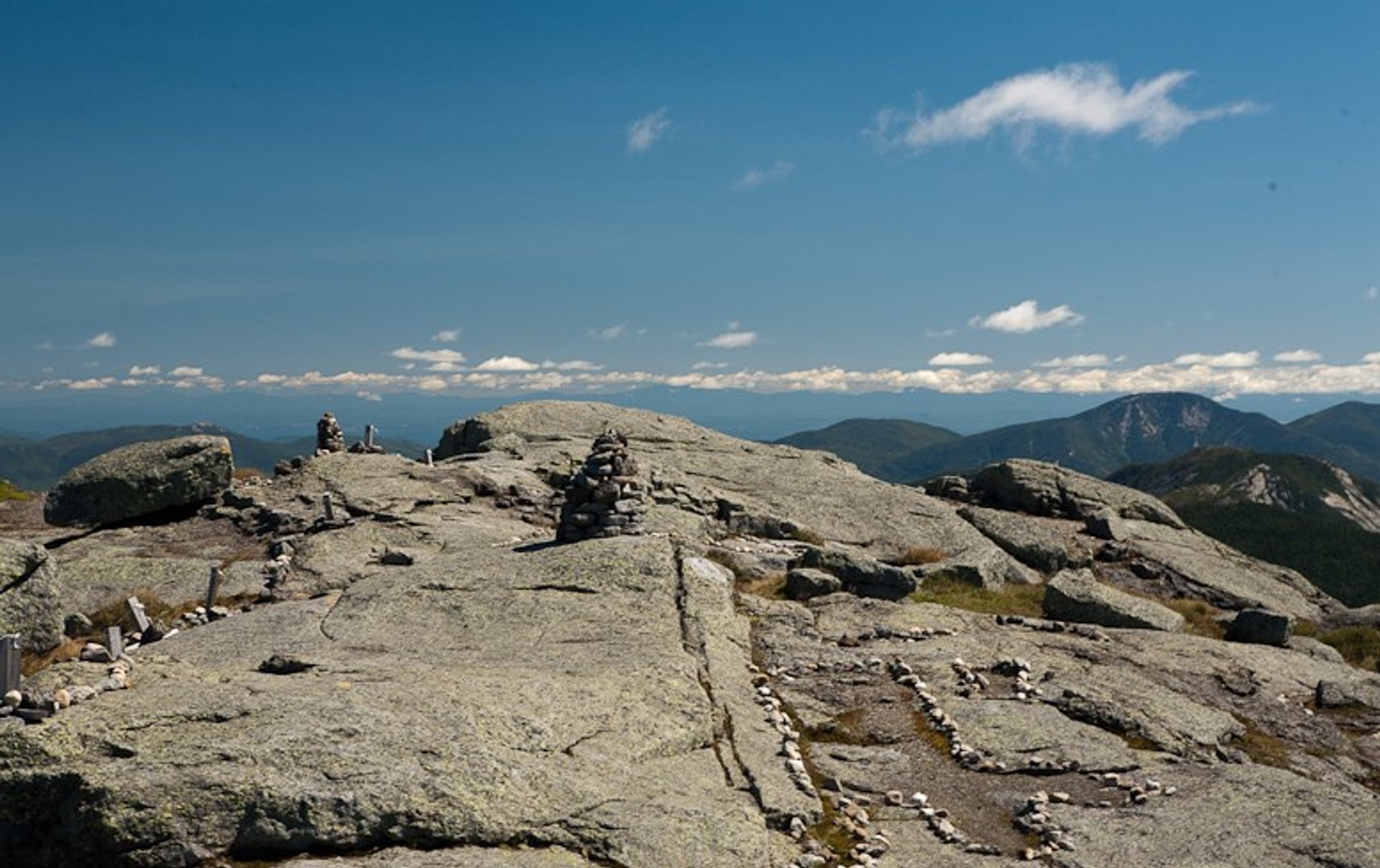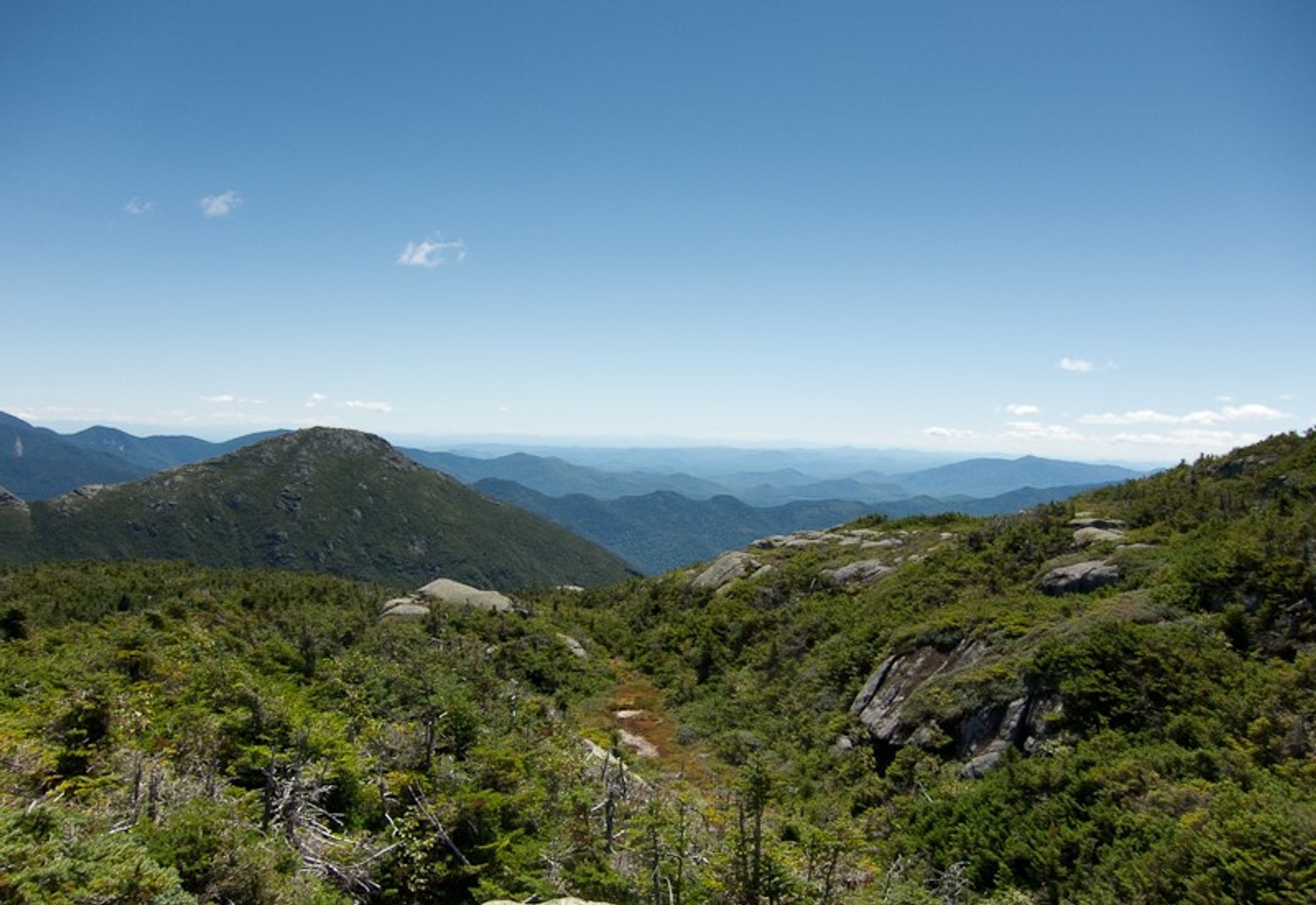 All 46 high peaks of the Adirondacks make for an ultimate hiking and climbing destination in the state of New York. Mount Marcy is recognized due to its cone shape and is the highest of the high peaks, as well as one of the most exciting and challenging hiking goals of Adirondack Park. With an elevation of 5,344 ft (1,629 m), Mount Marcy has rare alpine flora and fauna. It also offers stunning panoramic views of the region and neighboring summits. The best time to hike Mount Marcy and its surrounding high peaks is from May through October as the trails are usually covered with snow in winter and require special skills and equipment.
There are at least four trails up Mount Marcy. The most popular route—Van Hoevenberg Trail—starts from the trailhead at the Adirondack Loj. It is about 7 mi (11 km) long one-way and takes about 7-8 hours to complete. The first stop on the trail is Marcy Dam, which is a good place to camp overnight with beautiful views of Mount Colden and Wright Peak. The trail then goes up sharply to Indian Falls and further, past the treeline into scree and talus slopes.
Once you get to the arid summit, enjoy some of the best views in New York. You can challenge yourself further and reach Mount Skylight and Mount Gray, or go back to the parking lot.
If Mount Marcy seems a bit too challenging for you, opt for an easier quick hike, such as 2-mi (3-km) Mount Jo Loop trail that starts in the same area near the High Peaks Information Center.
Find hotels and airbnbs near Mount Marcy (Map)