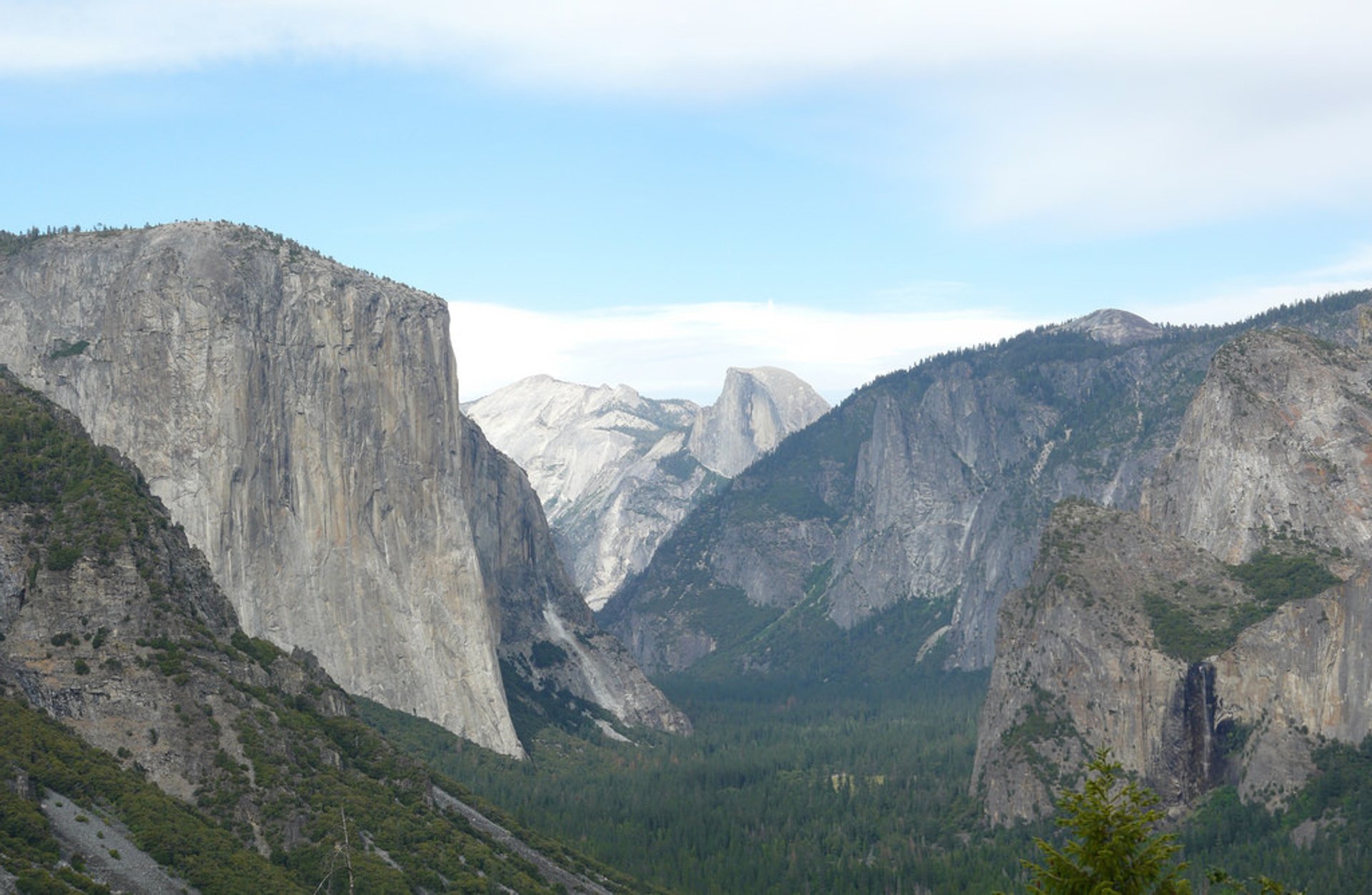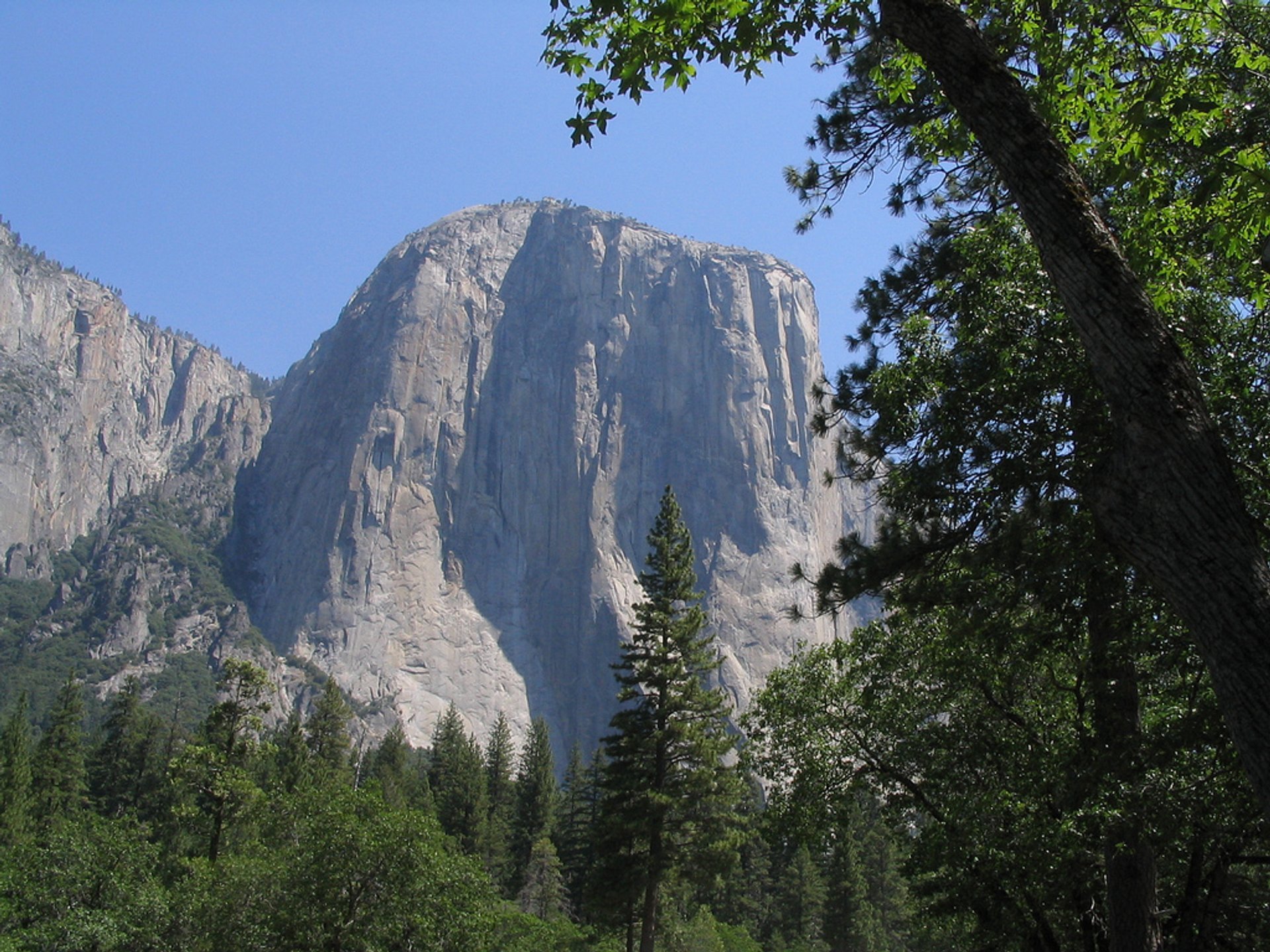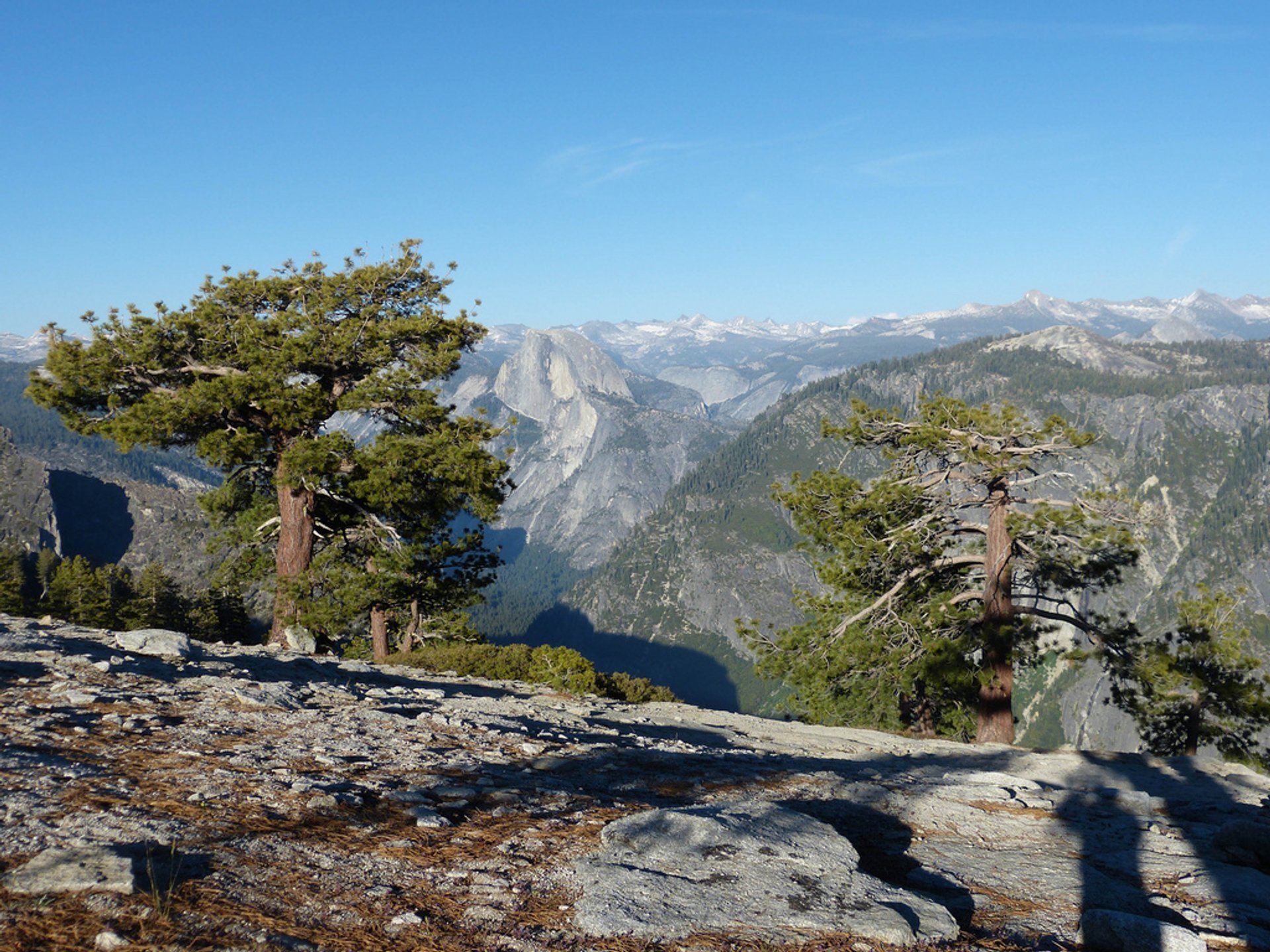 El Capitan is a prominent rock formation located on the north side of Yosemite Valley, measuring about 3,000 ft (900 m) and extremely popular among rock climbers. The rock got its name when in 1851 the Mariposa Battalion explored Yosemite Valley. El Capitan is a Spanish equivalent of the Miwok name "To-to-kon oo-lah" or "To-tock-ah-noo-lah" meaning the chief.
The top of El Capitan can be reached by the help of a 15 mile (24-km) trail with 5,226 feet (1,592 m) of elevation. The climb starts in Yosemite Valley next to Yosemite Falls Trailhead, and then heads west. Climbers go up the sheer El Capitan's granite face. Once on top, hikers can enjoy beautiful views of Taft Point, Half Dome, Clouds Rest, Dewey Point, and North Dome. Depending on how fast the snow melts, this trail is available from May through October.
In the summer El Capitan hike features beautiful wild flowers. You can extend your hike by adding Eagle Peak summit. It will add about 2 miles (3.22 km) to your route, but the views are definitely worth it. If you are hiking in the fall, make sure you start going down no later than 2 pm. since it gets dark rather fast.
Find hotels and airbnbs near El Capitan Trail (Map)