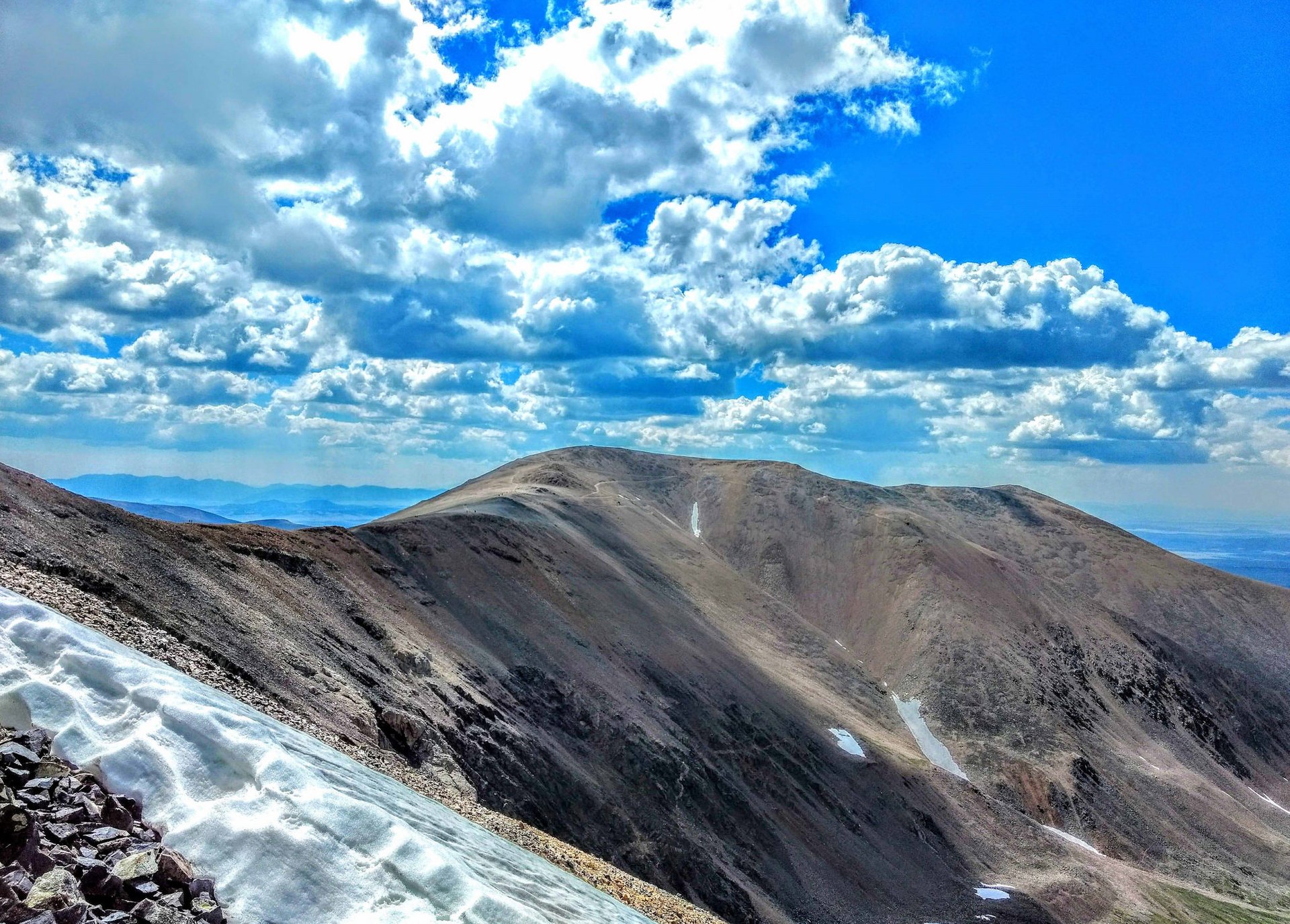 The Decalibron got its peculiar name since it covers four Colorado's 14ers: Mt. Democrat, Mt. Lincoln, Mt. Cameron, and Mt. Bross. Most of the hike is above 13,500 ft (4,114 m) however other than that the trail is not too difficult and incredibly scenic. The 7,5-mi (12-km) loop is located near Alma, Colorado, and features a lake. Its best season is from May until October.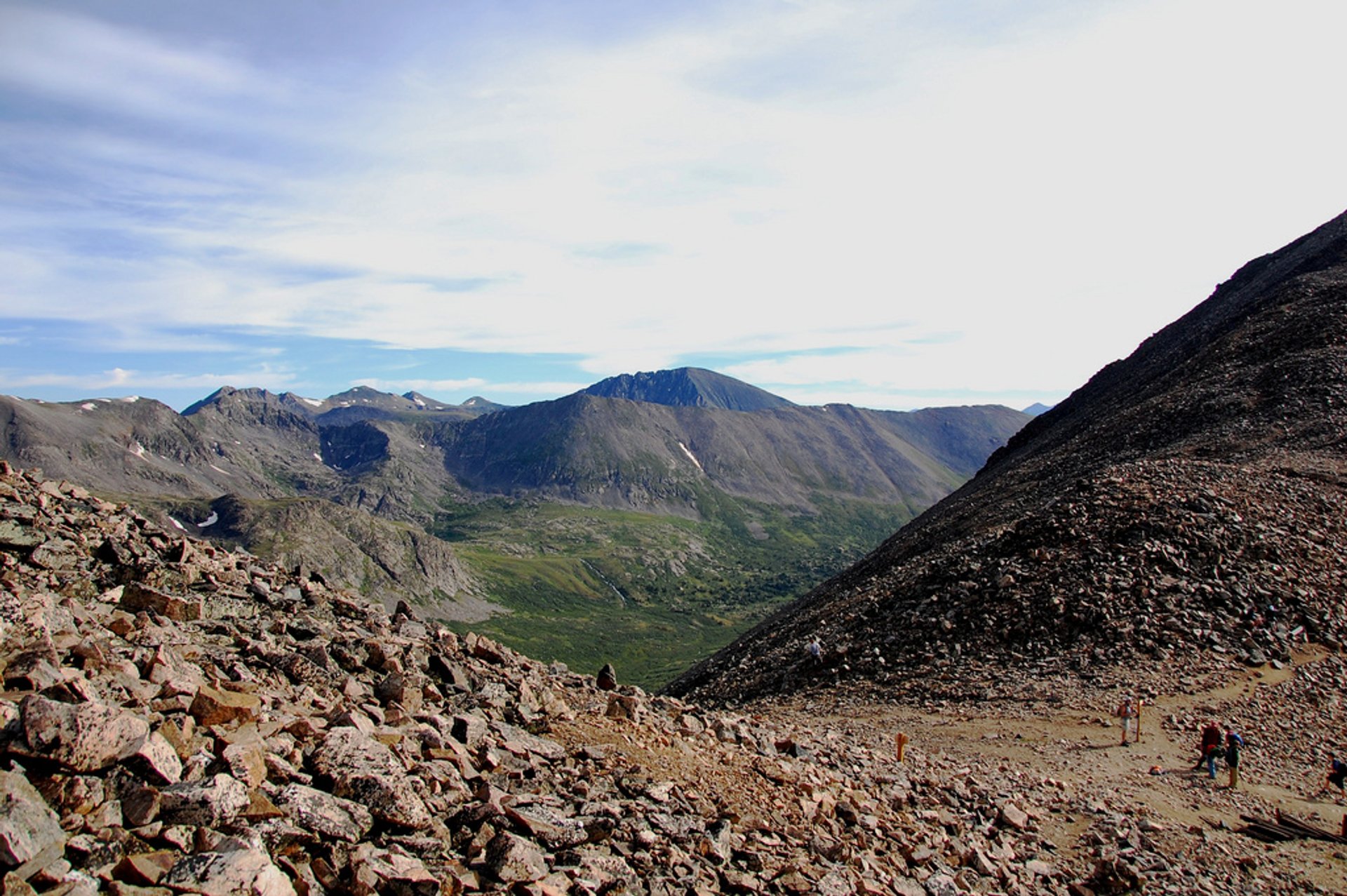 The hike begins at the Kite Lake trailhead, which also features a camping site. First hikers are to conquer Democrat's east slope then the trail goes down to the saddle between Democrat and Cameron. It continues up the west side of Cameron. After Cameron-Lincoln saddle go up to rocky and small Lincoln's summit. From Mt. Bross summit hikers take a steep trail down to the Kite Lake trailhead. The whole trail can be made in 3-4 hours.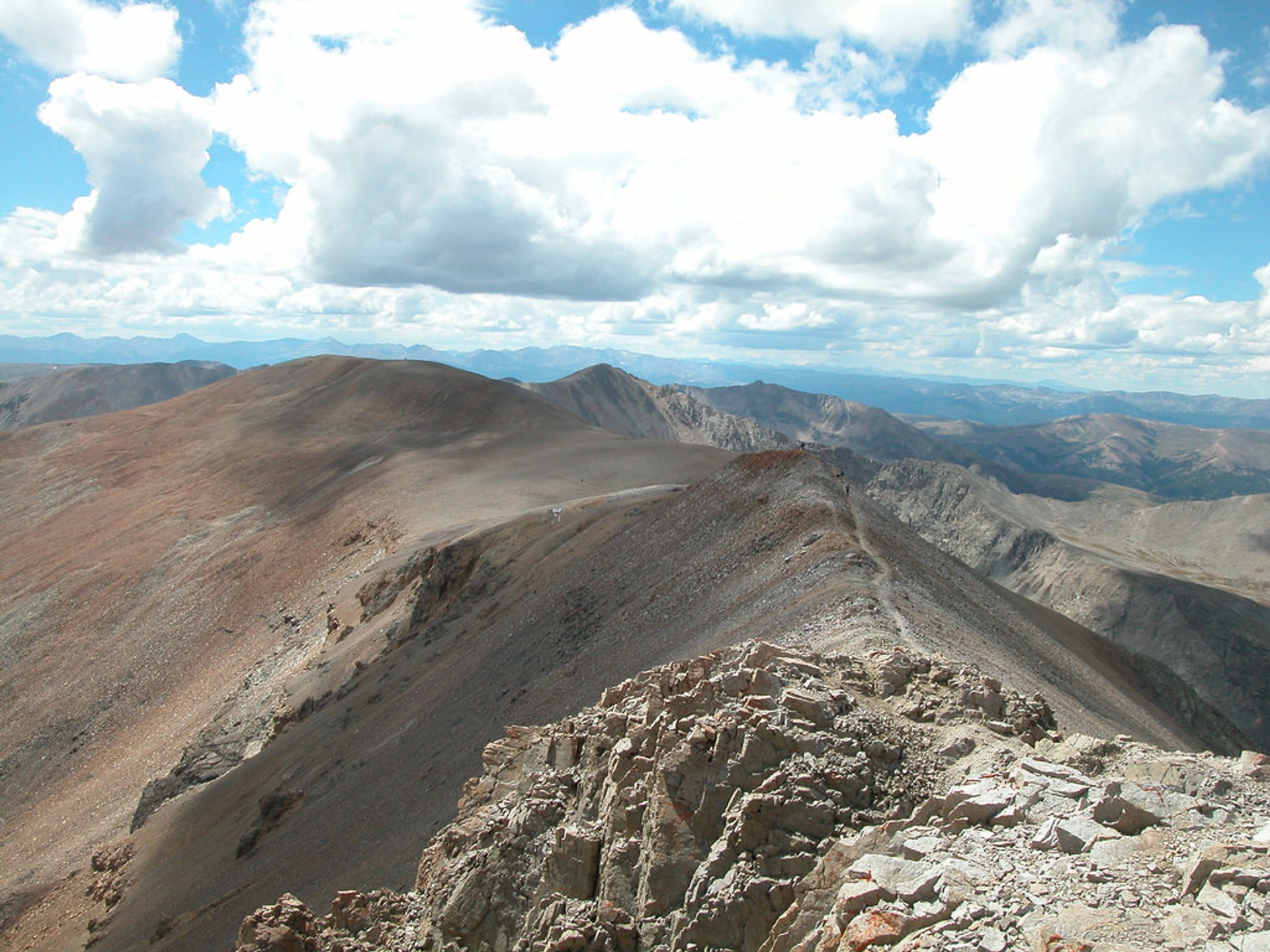 No matter when you decide to hike Decalibron Loop make sure to take some warm clothes for the evenings as it gets rather cold on high elevations.