0
The Maroon Bells consists of Maroon Peak and North Maroon Peak, located in the Elk Mountains, in about 10 mi (16 km) west of Aspen. It can also be reached from Snowmass by Maroon Creek Road and Highway 82. Both mountains located in a glacial valley are fourteeners. Maroon Peak is taller rising on the elevation of 14,163 ft (4,317 m). North Maroon Peak is shorter at 14,012 ft (4,271 m).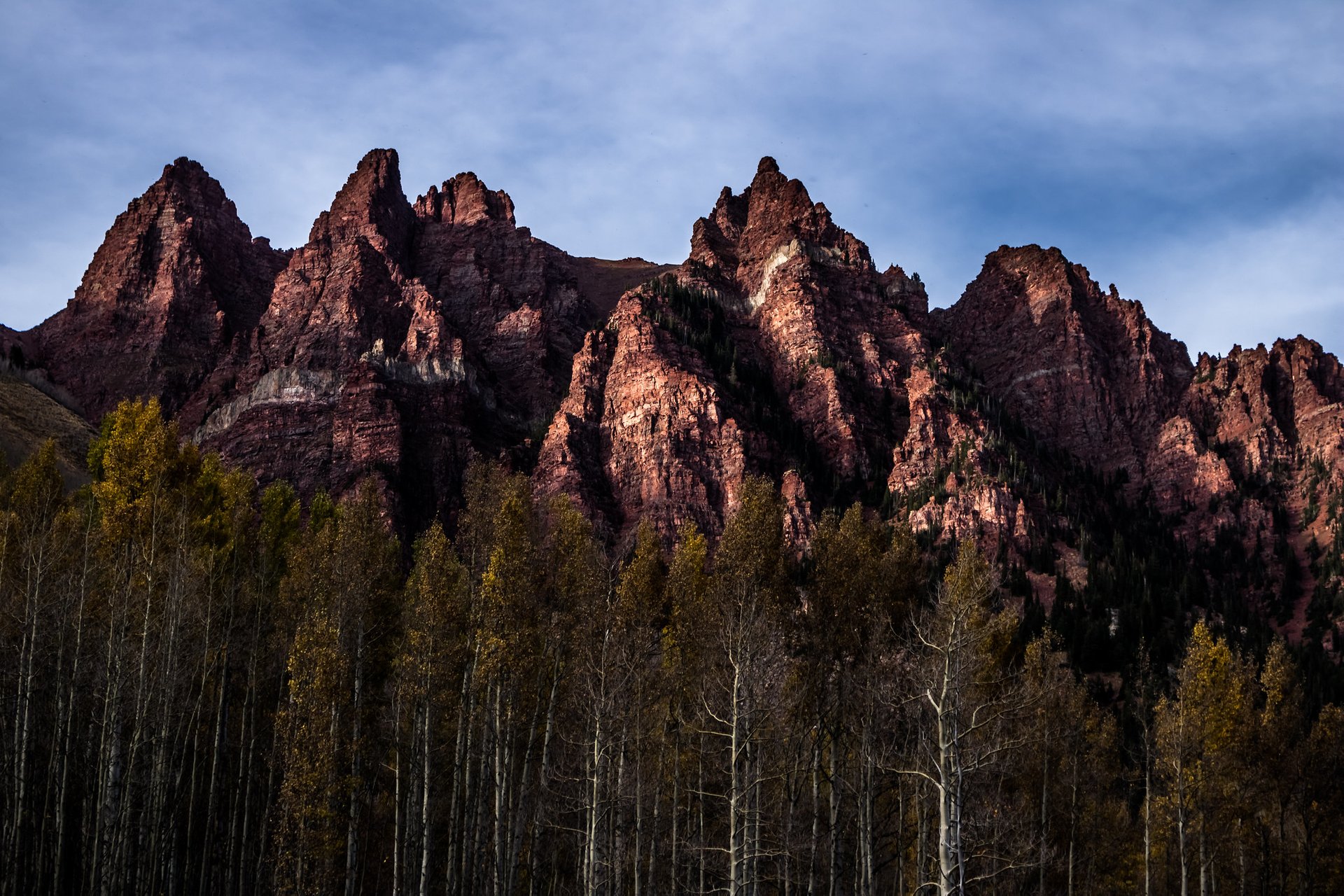 Two beautiful peaks reflecting in the mirror of the Maroon Lake is a quintessential Rocky Mountains landscape that inspires many photographers and nature enthusiasts. The Maroon Bells located at the White River National Forest are beautiful at any season. In the summer, they stun with wildflowers. In the fall, when aspen trees are changing colors, they amaze with all shades of red and gold. No wonder that Maroon Bells Scenic Area is so popular with visitors that car access is limited there. When the parking lot gets full, the road might be closed to private vehicles as early as 8 a.m. However, bus tours are running from mid-June through early October. The crowds are much thinner during weekdays than at the weekends. September and early October are the peak times due to fall foliage viewing. The road leading to Maroon Bells is closed for the winter season due to snow.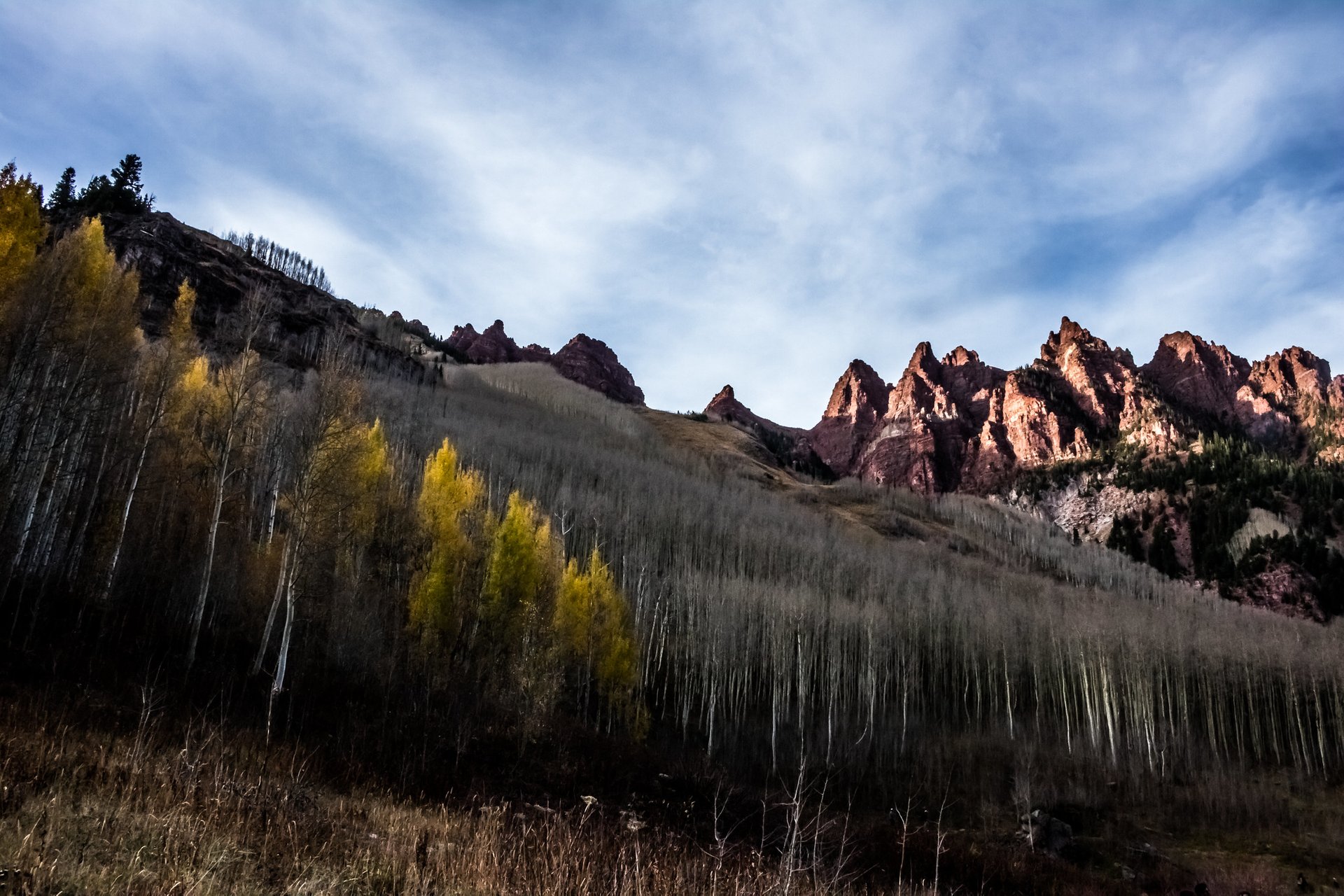 Maroon Lake Campground is the best place to see the sunrise in a stunning place after watching the clear and starry Colorado sky. The campground is accessed from the Maroon Creek Road. You can start your morning making stunning pictures during the "magic hour" or getting ready to hike the Maroon Bells summit.
Find hotels and airbnbs near Maroon Bells (Map)
Maroon Bells Featured in