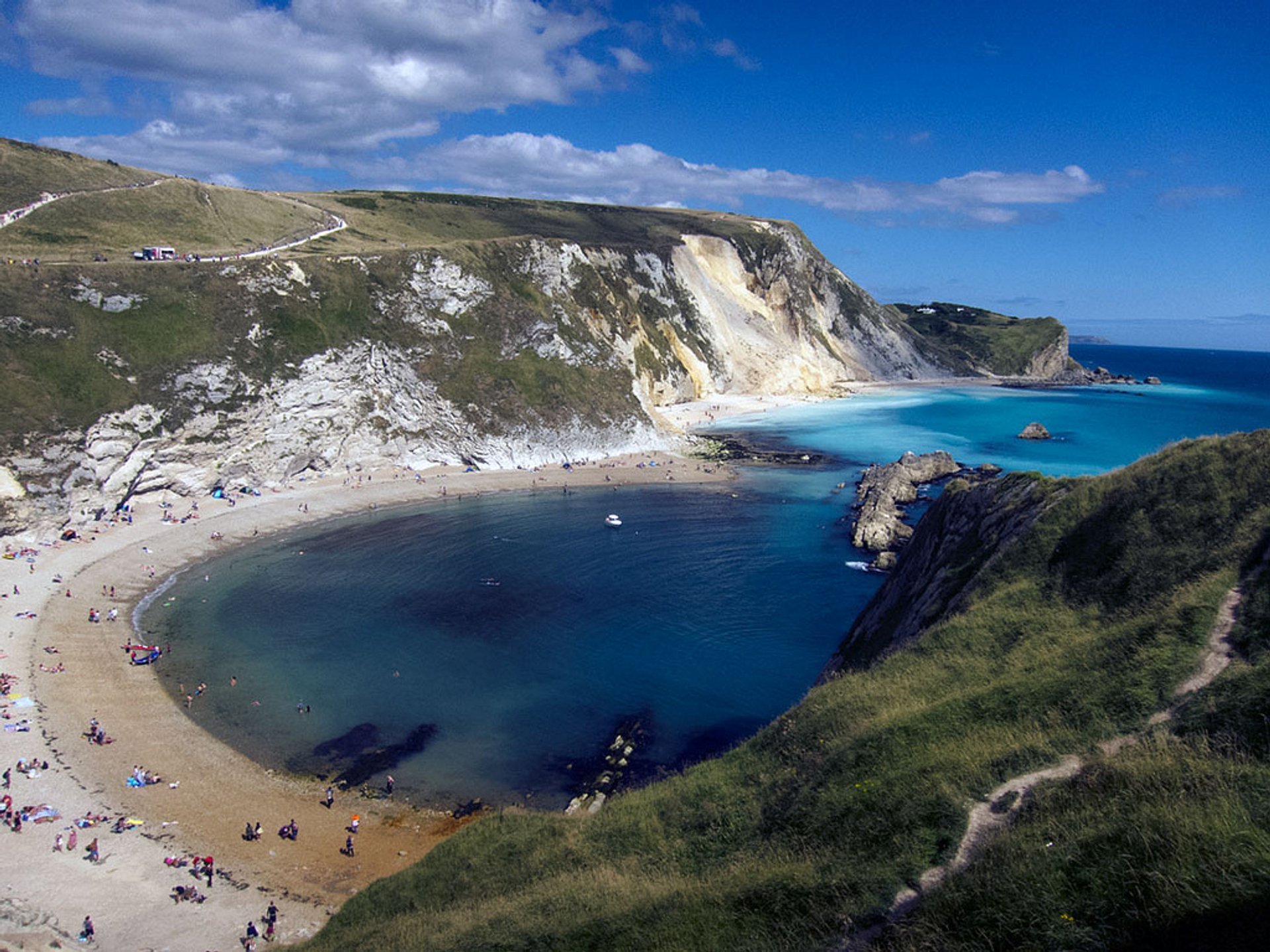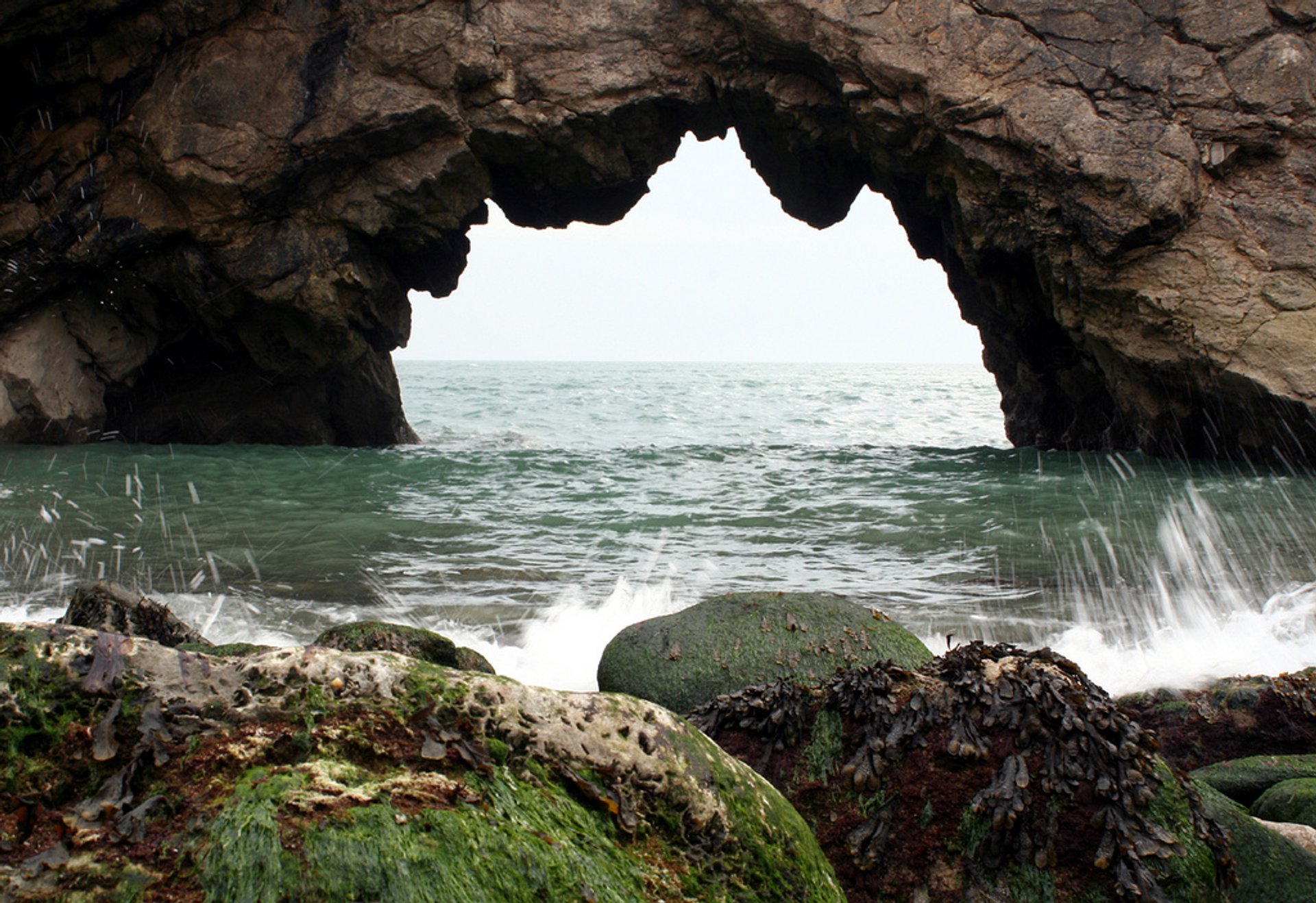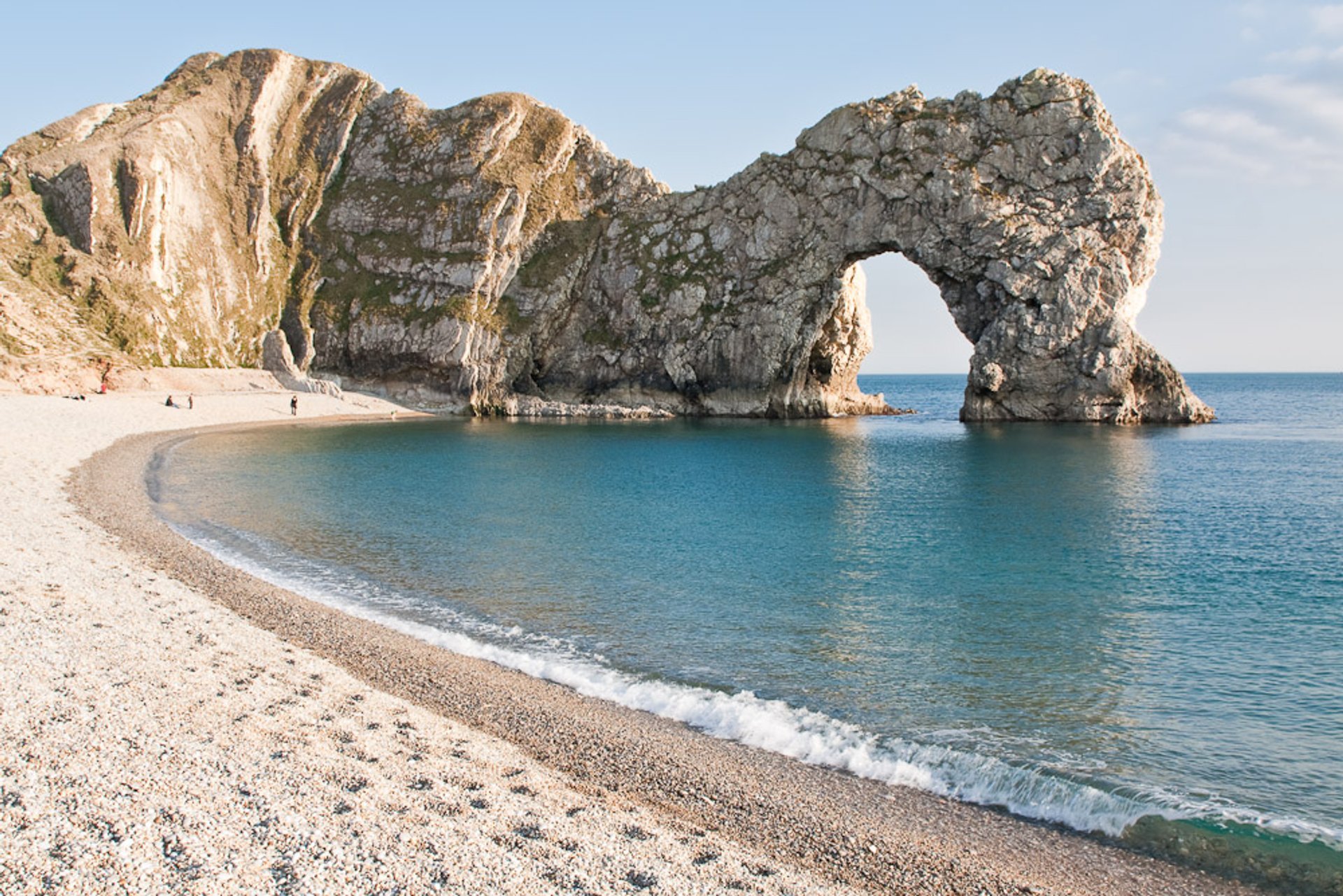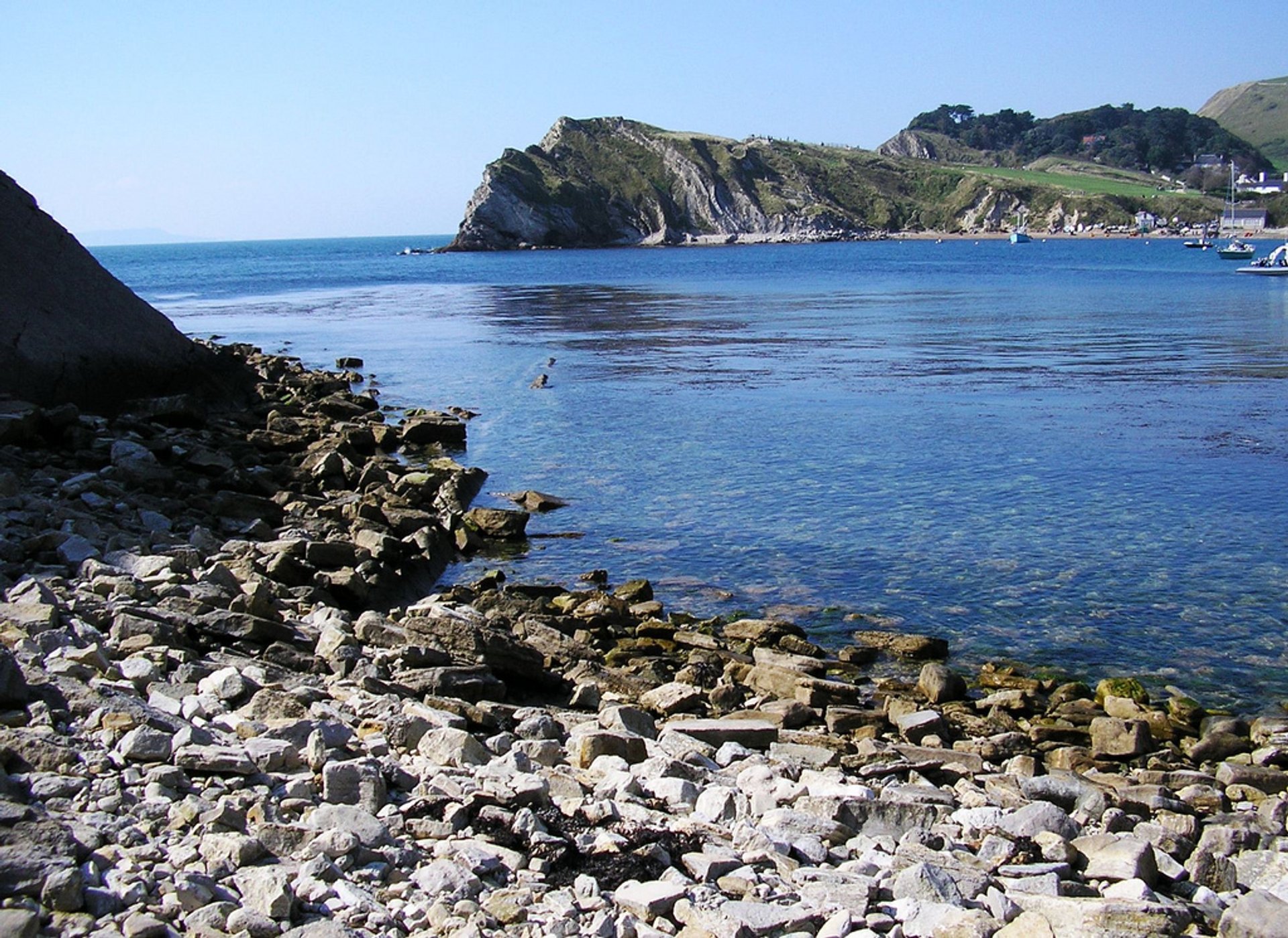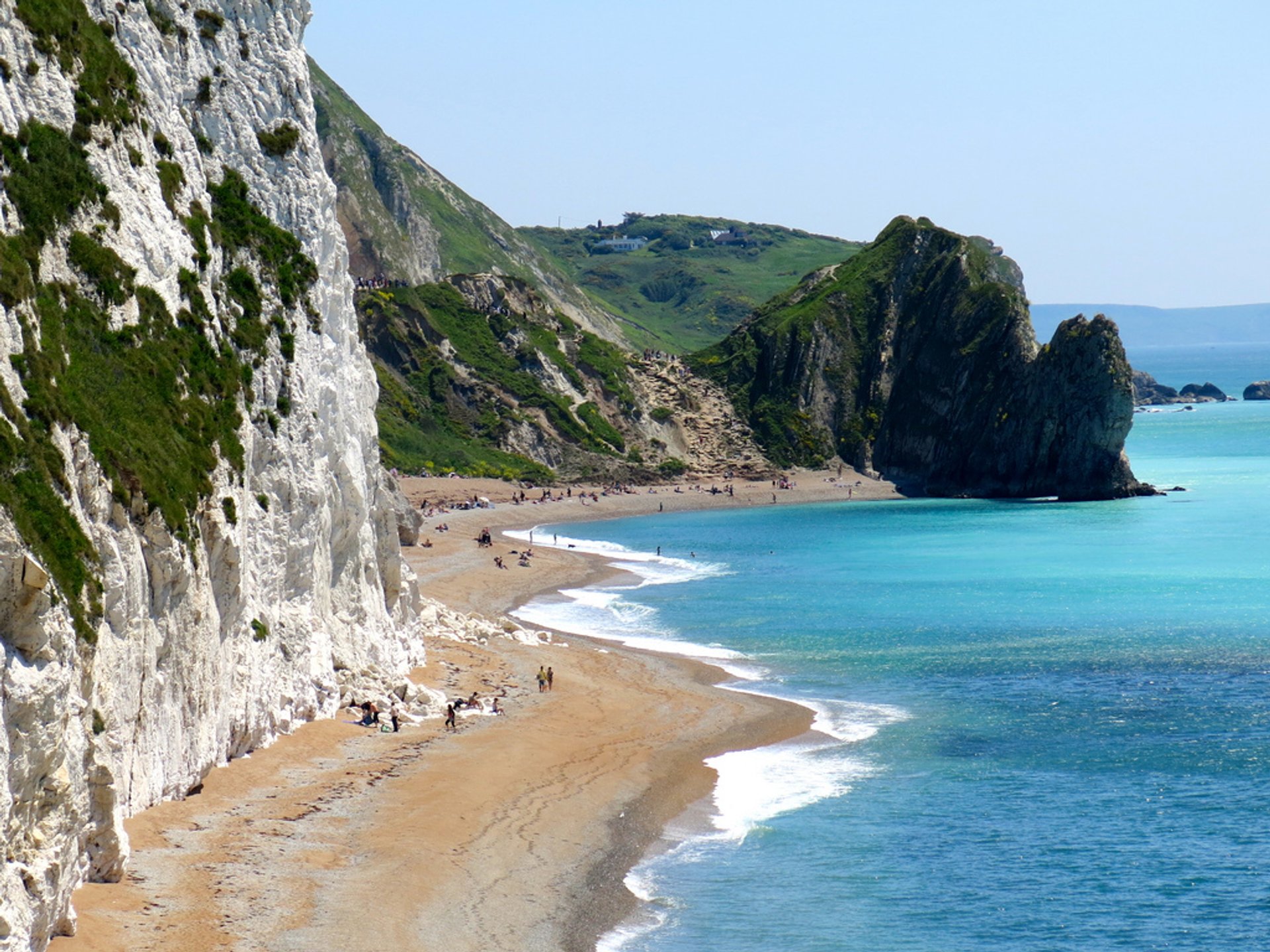 Part of Devon and Dorset is otherwise known as the Jurassic Coast. The area stretches from Exmouth in East Devon all the way to Studland Bay in Dorset, a distance of about 154 km. It became the first World Natural Heritage Site. The length of the "dinosaur beach" is about 150 km. A feature of these rocks is the multi-million-year-old stratification of sedimentary rock layers, which shows practically the entire history of the Earth.
Walking along the cliffs from west to east, you can easily make a "journey through time" through three geological periods: Triassic, Jurassic, and Cretaceous. In other words, it is a "time capsule" which contains 185 million years of the history of our planet. Go along the trails to see the most outstanding geological objects in England, including Durdle Door—a large arch of limestone, similar to a head of a dinosaur.
Lulworth is also home to the Fossil Forest, the remains of a 145-million-year-old Jurassic swamp forest where dinosaurs once walked. By the way, the association with the ancient lizards is not at all accidental. It was on this coast that the fossils of the Mesozoic era were found. The most grandiose finds here include the first dinosaurs, pterosaurs, and giant marine reptiles even more terrifying than T-rexes!
Today, thousands of people come to the coast not just to observe, but to hunt for bones, teeth, or other remains of extinct creatures.
Find hotels and airbnbs near Jurassic Coast (Map)