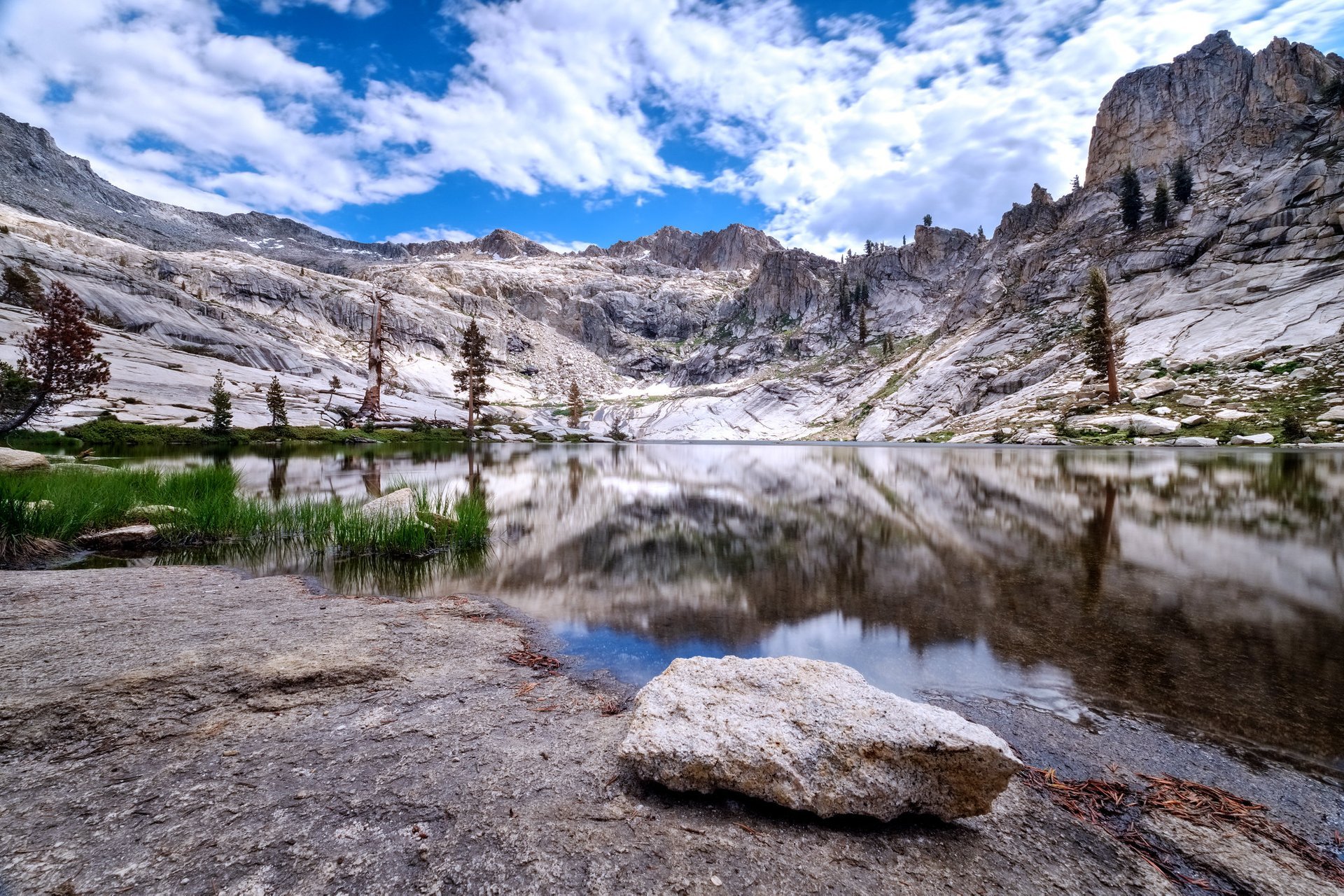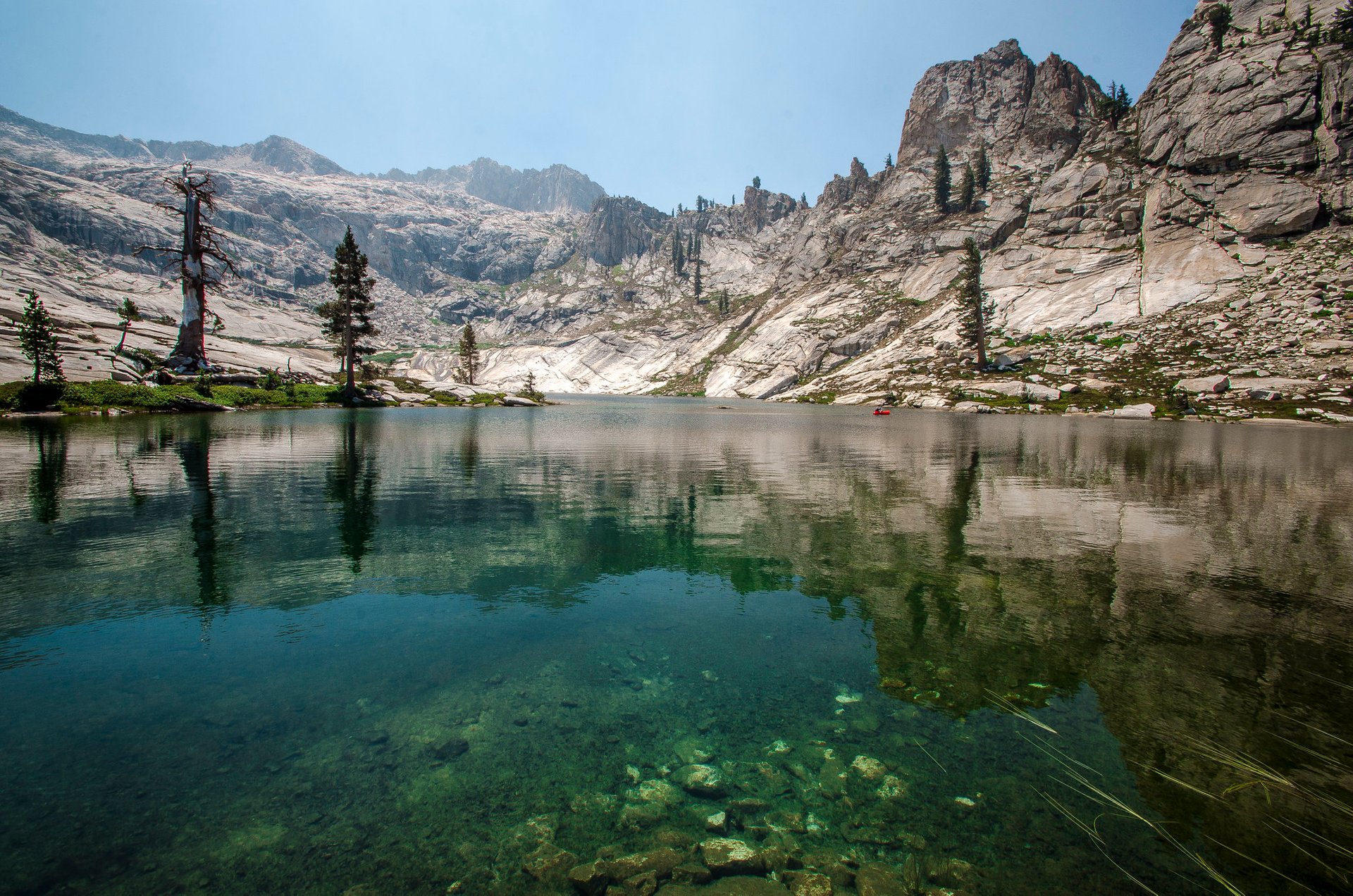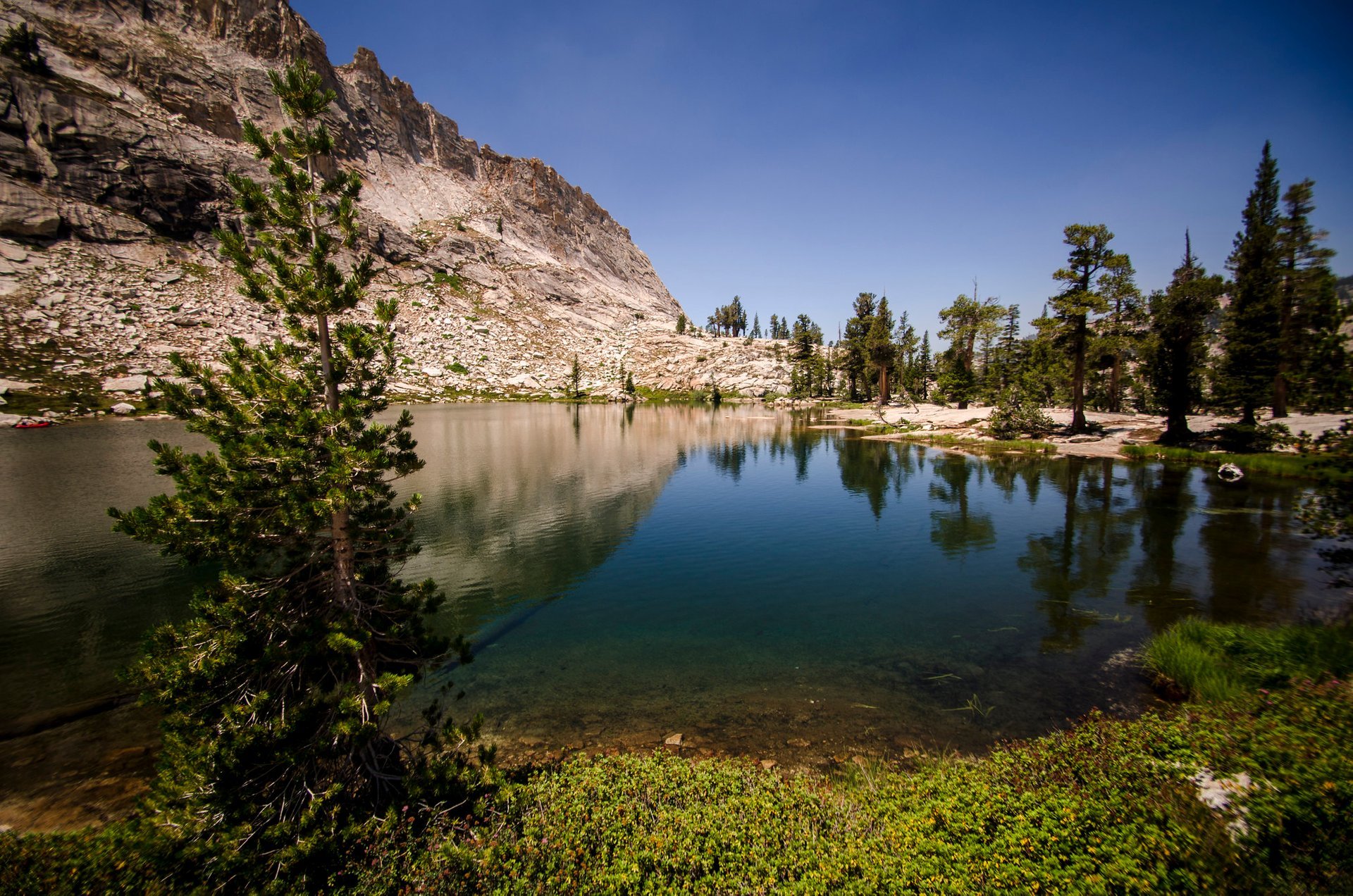 Pear Lake that got its name due to its shape is the final destination of the magnificent Lake Trail, a 14-mi (23-km) route that features picturesque granite landscape studded with glacially-formed lakes near Three Rivers, California. All three major water basins on this route—Pear Lake, Emerald Lake, and Heather Lake—are surrounded by stunning alpine scenery. Pear Lake is located in about 4-mi (6.4-km) from the Wolverton trailhead in Sequoia National Park.
Hiking season in Sequoia's National Park lasts from May/June through October. The Watchtower Trail leading to the lakes is usually closed in the winter and can have some snow even during the early summer till July.
The trail to Pear Lake starts at the Wolverton parking lot and steeply goes up through the woods right away until hikers reach a small meadow. From there, the trail turns left to Pear Lake, climbing through a pine forest. Hikers can pick the Watchtower route to the left or the Hump route to the right to reach the lake. Both are quite difficult and steep. However, you will be awarded beautiful views of granite outcroppings along the Tokopah Valley.
Pear Lake Backcountry Campsite is located on the northeast side of the lake, at the base of 13,176-ft (4,016-m) Copeland Mountain. It is quite popular in the summer so make a reservation in advance.
Find hotels and airbnbs near Pear Lake Trail (Map)