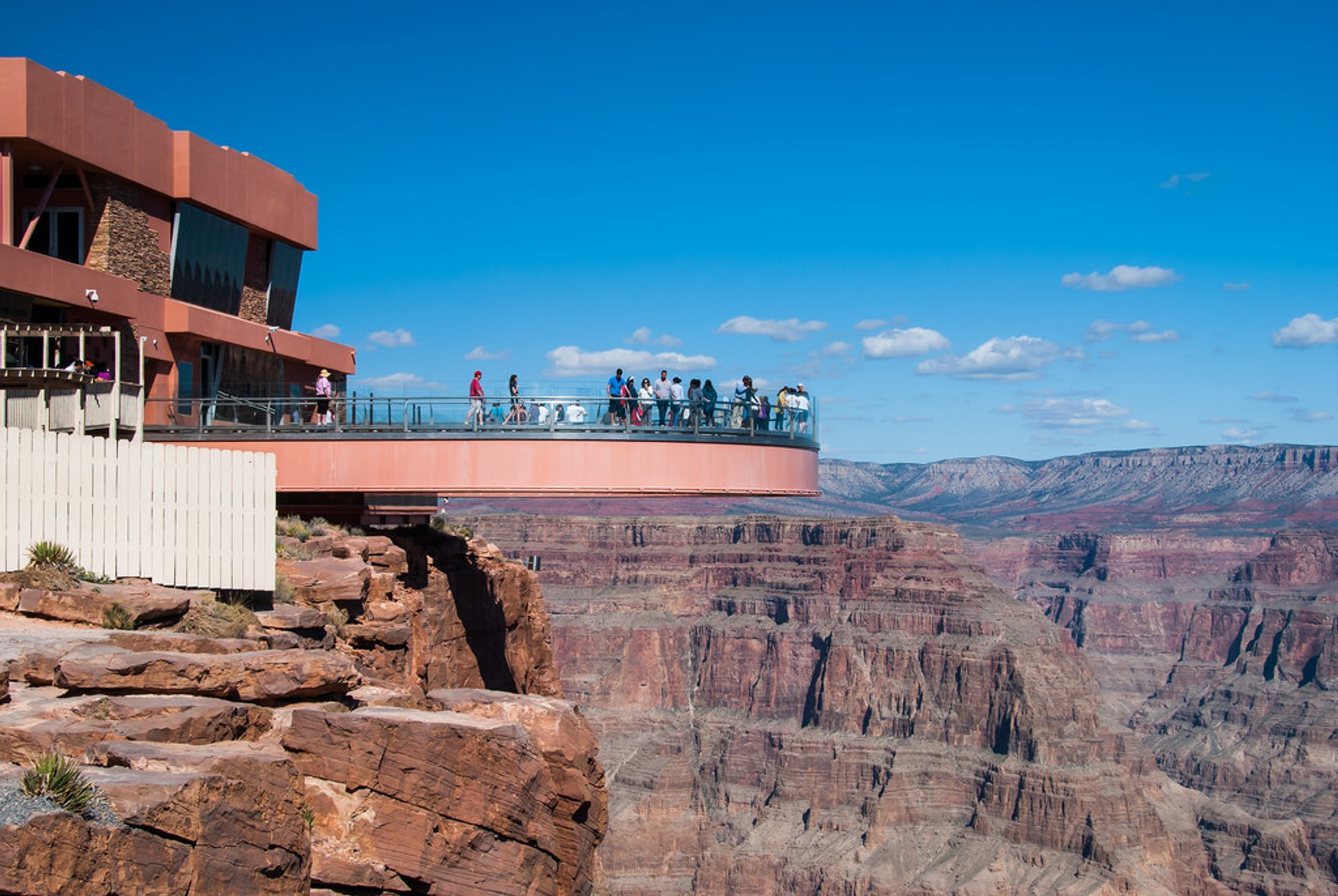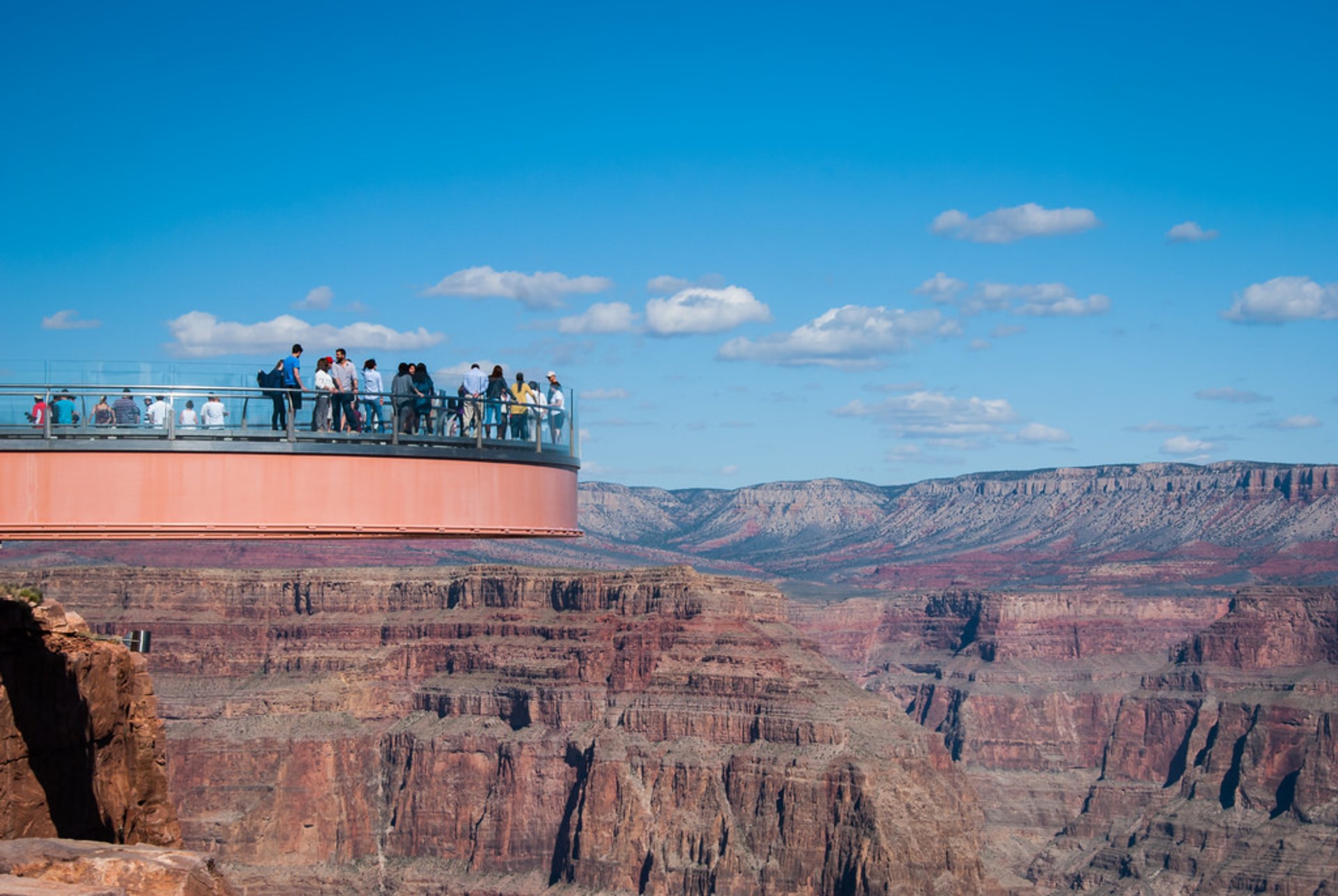 Grand Canyon West lays outside the Grand Canyon National Park. It is located 250 miles (400 km) from the South Rim, which is nearly a 5-hour drive. The area is home to the Indigenous Hualapai people. The name of the tribe derives from WALL-uh-pie meaning the "People of the Tall Pines." Tourists love exploring this side of Grand Canyon, and the Skywalk at the Eagle Point is their favourite attraction.
The edge of the Eagle Point used to be the best spot to view the most dramatic panorama of Grand Canyon West. It was so until the construction of Grand Canyon Skywalk in 2007. The Skywalk represents a horseshoe-shaped bridge made of glass. It extends 70 feet (20 m) out and 4,000 feet (1,200 m) above the Colorado River and the West Rim and discloses unparalleled vistas on one of the world's Seven Natural Wonders.
Visitors can get to the Grand Canyon Skywalk and other sites at Eagle Point by the daily bus shuttles that cover major points of interest within the Grand Canyon West. Since food service in the area is limited, the best way to visit Grand Canyon West is with a package tour. To get to the most visited attraction in Grand Canyon West, you naturally have to wait in line for a while. The Skywalk accommodates crowds of tourists, but don't let any discouraging thoughts creep into your consciousness. The bridge is surprisingly strong and can easily bear the weight of hundreds of passenger jets. So relax and take in the views.
Grand Canyon Skywalk is open year-round with extended operating hours in the summer. However, the hot season sees temperatures exceeding 100 °F (37 °C), and it is not the best time to stand in a line to the Skywalk. The most convenient season for Grand Canyon West in general, as well as the Skywalk itself, is late autumn through spring—it allows you enjoy the breathtaking beauty of nature at amiable temperature rather than under intense sun.
Find hotels and airbnbs near Grand Canyon Skywalk (Map)