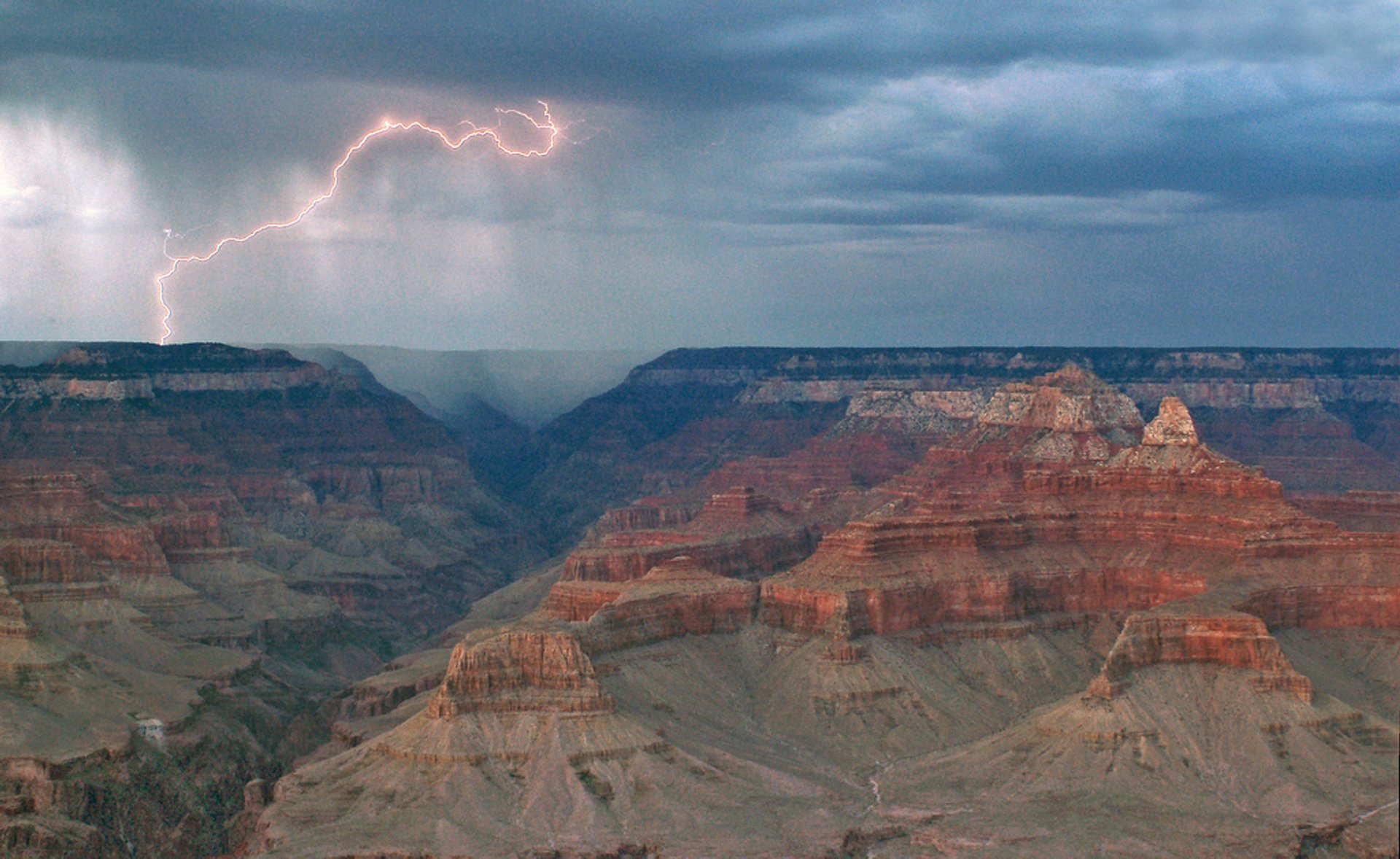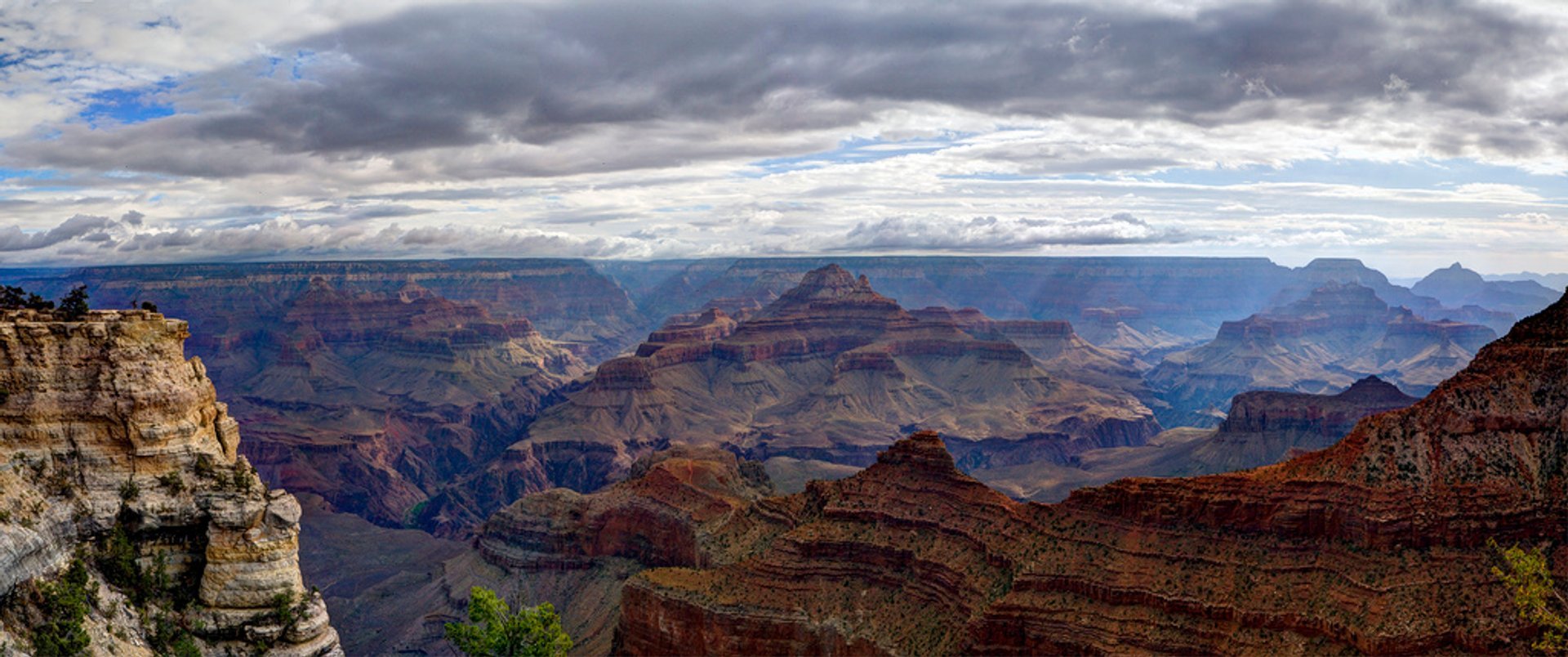 Michael Quinn | Grand Canyon National Park
Monsoons come to the Grand Canyon National Park in mid-June and peaks in July, until it finally winds down by mid-September. During the season, the likelihood of heavy rains is still not that great, but afternoon thunderstorms are frequent. However, in generally arid Arizona, these storms are more about wind and lightning rather than rain itself. Sometimes hail or even a tornado may occur.
The lightning; however, is too treacherous and could lead to a lethal outcome if you neglect the precautious set by the National Park Service. Thunder is your primary warning. It's best to pause outdoor activities whenever you hear the roar followed by lightning and time that you find shelter. If there's none close, hide in a car, and move further from the high points and rims. Do not hide under tall trees.
Note that most thunderstorms occur between 11 am and 6 pm between July and early September. So take it into account while planning your day and be flexible and ready for possible tour cancellations. And when you head out to the South Rim, have at least one reserve day just in case.
To avoid disappointment from the weather changing your plans, always have a backup plan. South Rim offers some indoor activities for a rainy day, namely a variety of historic buildings and museums, and even an IMAX Theater.
Find hotels and airbnbs near Monsoon Season (Map)