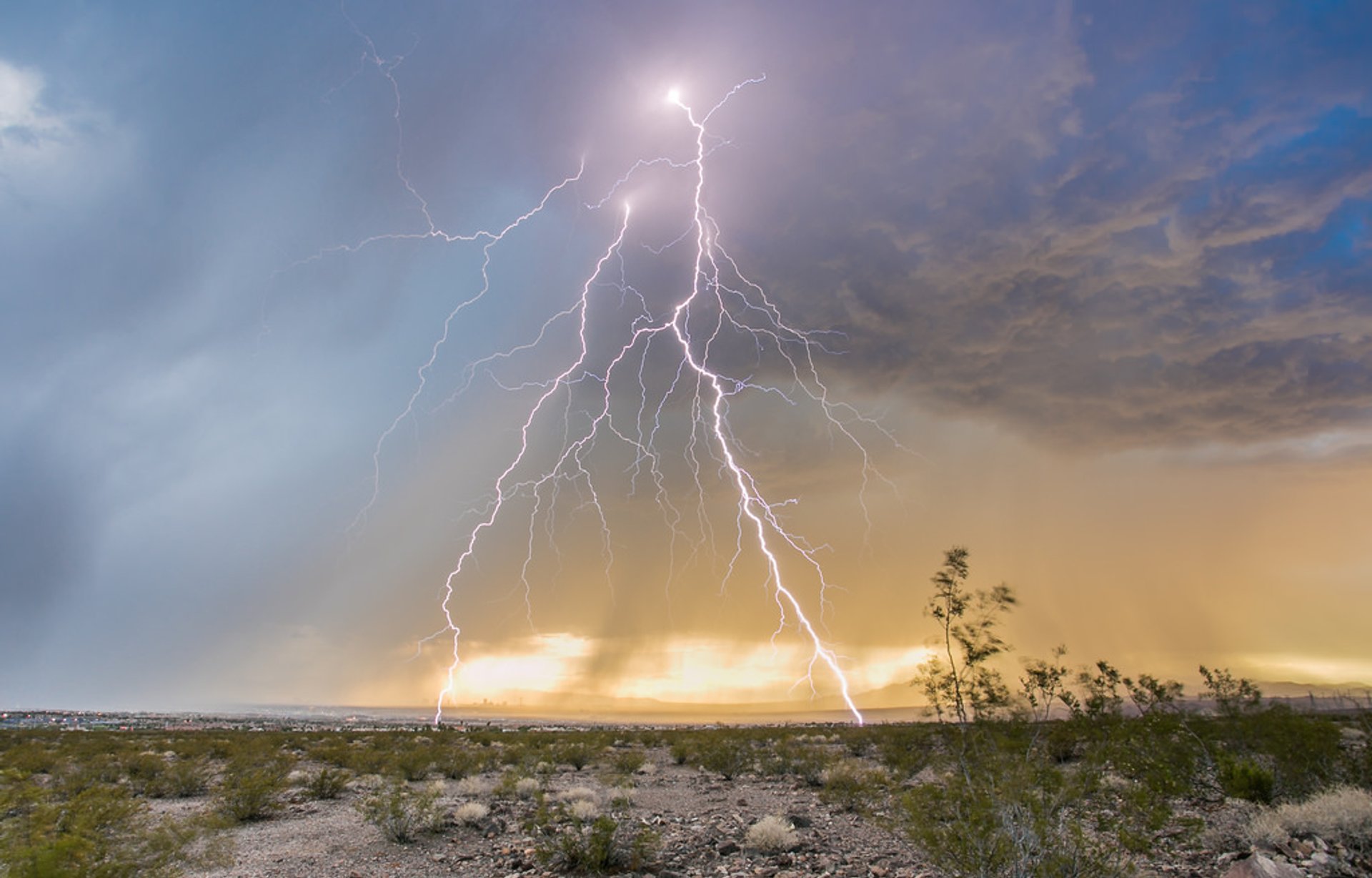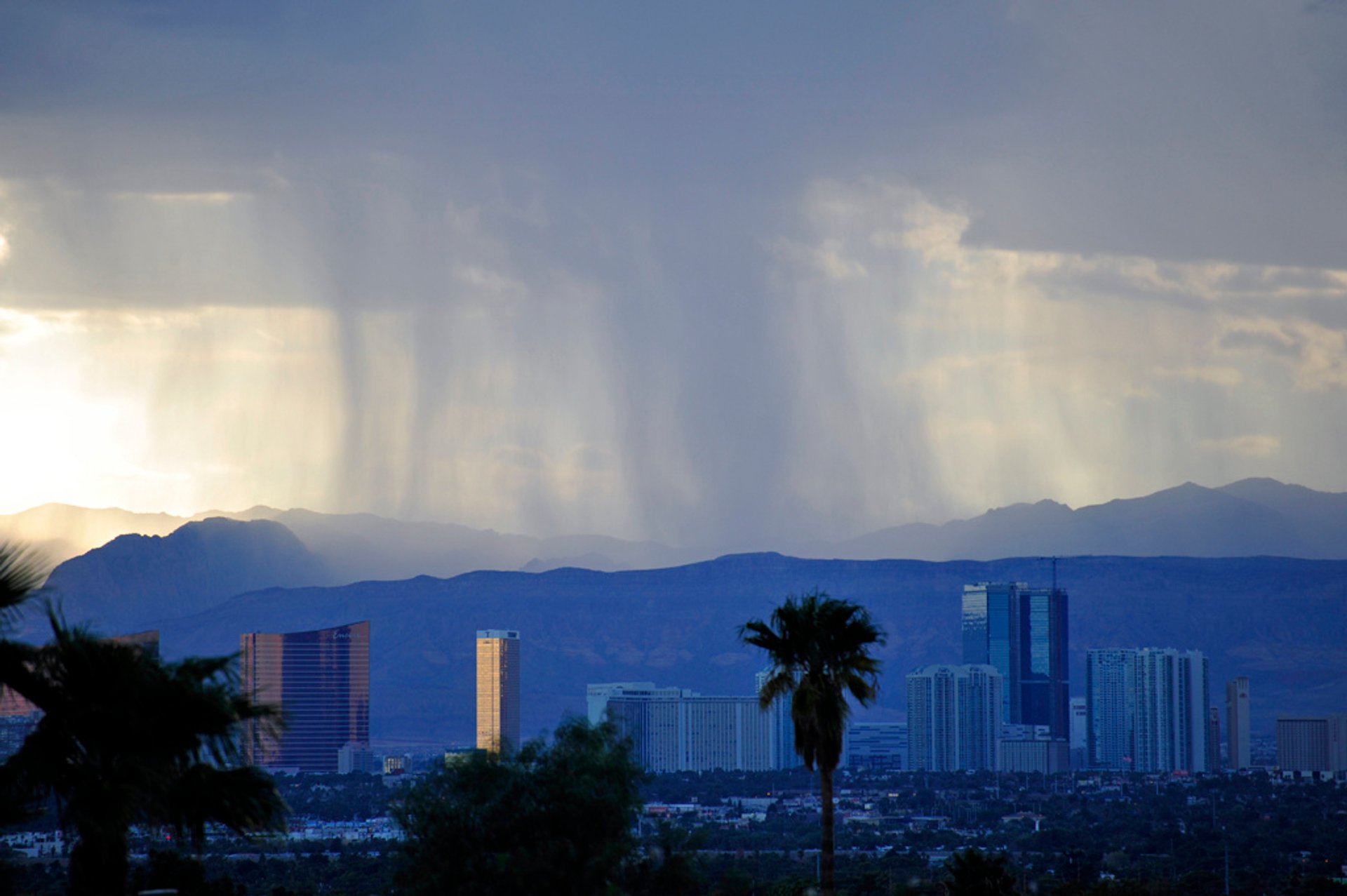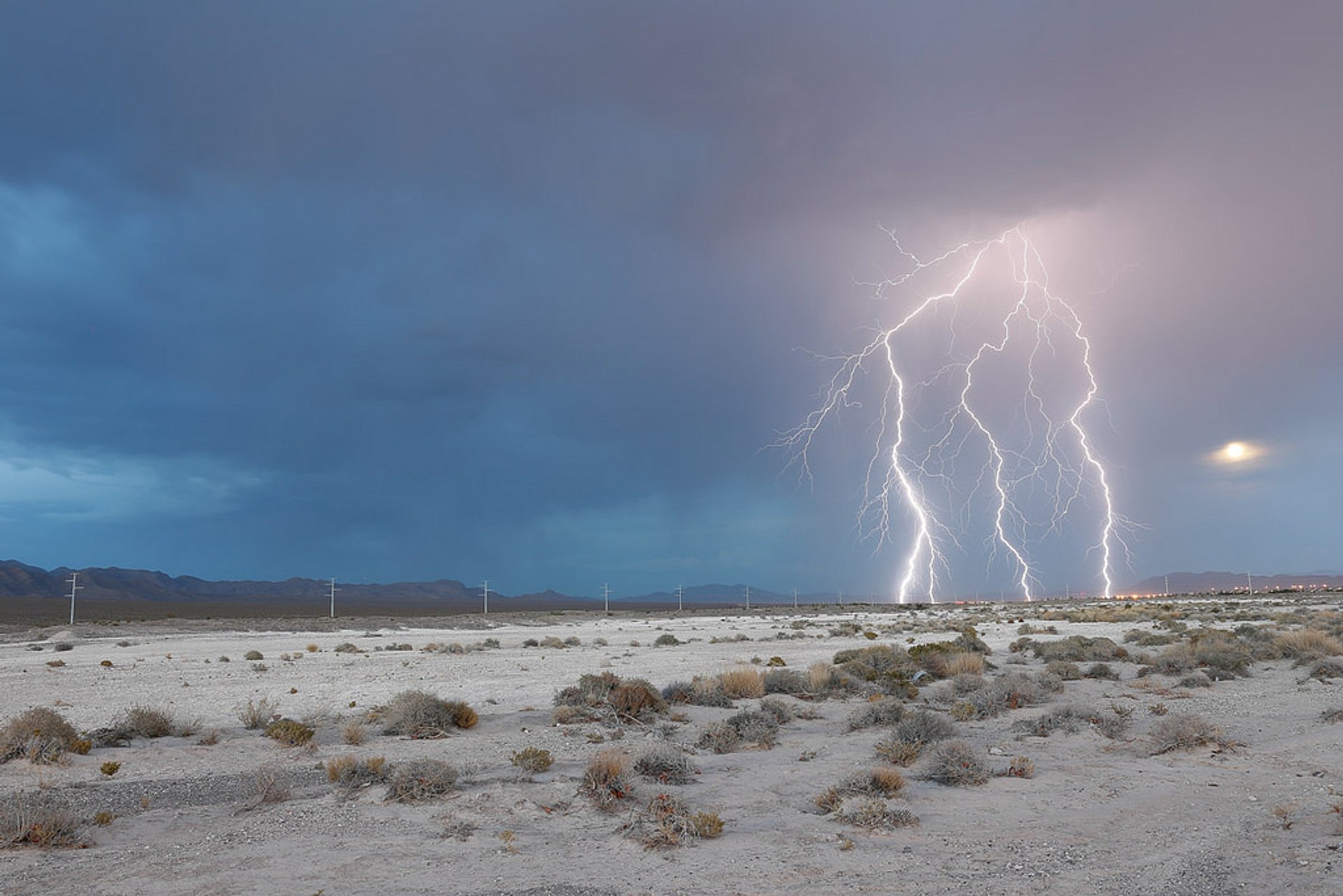 For Las Vegas, torrential rains are an unusual phenomenon, because the city is in subtropical desert climate zone (the Mojave Desert). But from July to September in Las Vegas, you can observe this unusual phenomenon: swirling clouds against a background of the bright golden sunset with thunder and lightning. All this creates an incredible picture, clearly demonstrating the power and beauty of nature.
But such beauty is dangerous. Nature boils with torrential rain and hail, flooding the streets and causing problems with the electricity at times. Residents and tourists can be caught by surprise by the swift waters of a sudden flood.
Cars can hardly move through the streets as if on full-flowing rivers. At this time of year, humidity rises and the air temperature can drop. This weather can be extremely destructive and dangerous in Las Vegas, especially if you are hiking in the mountains.