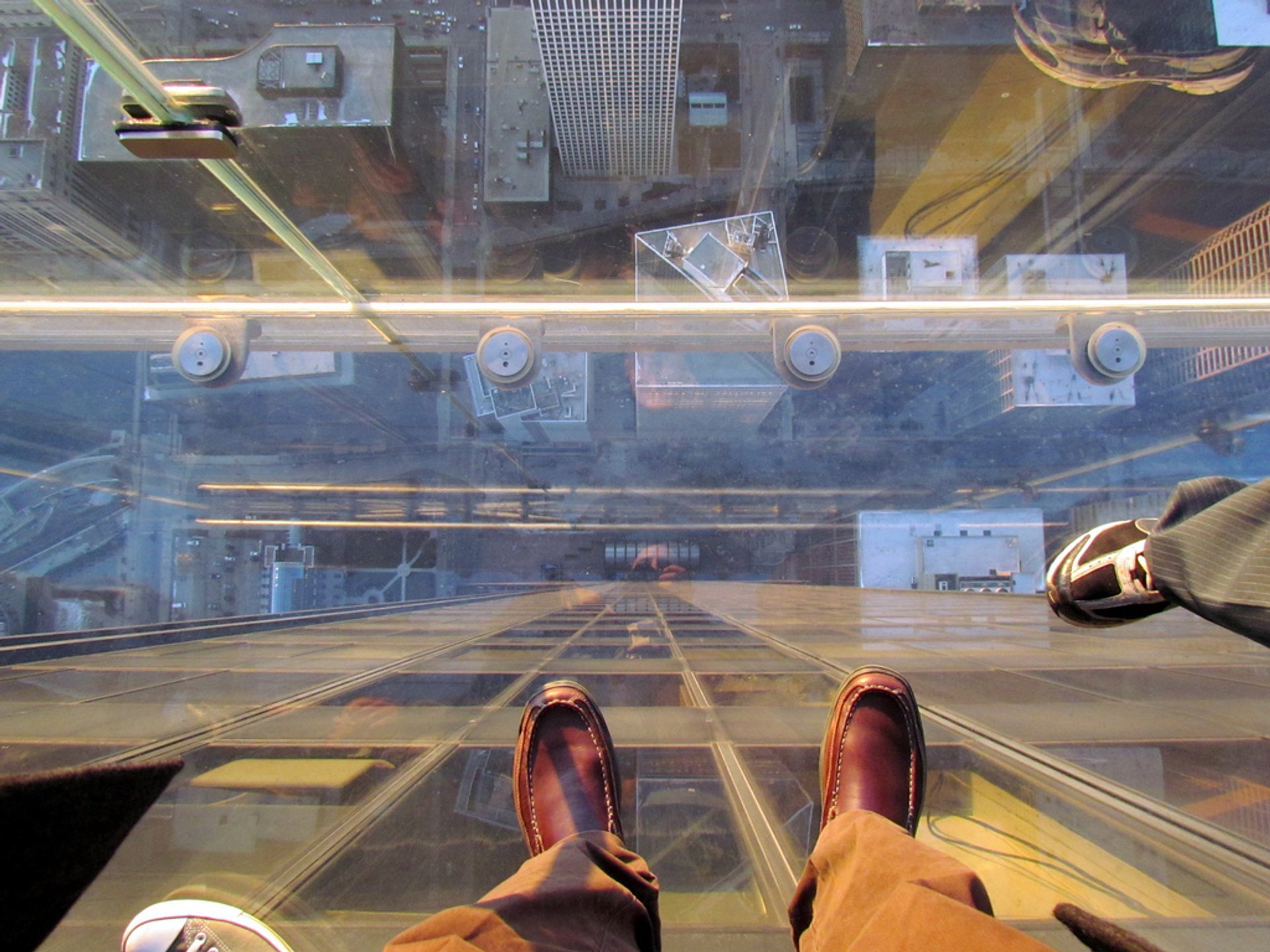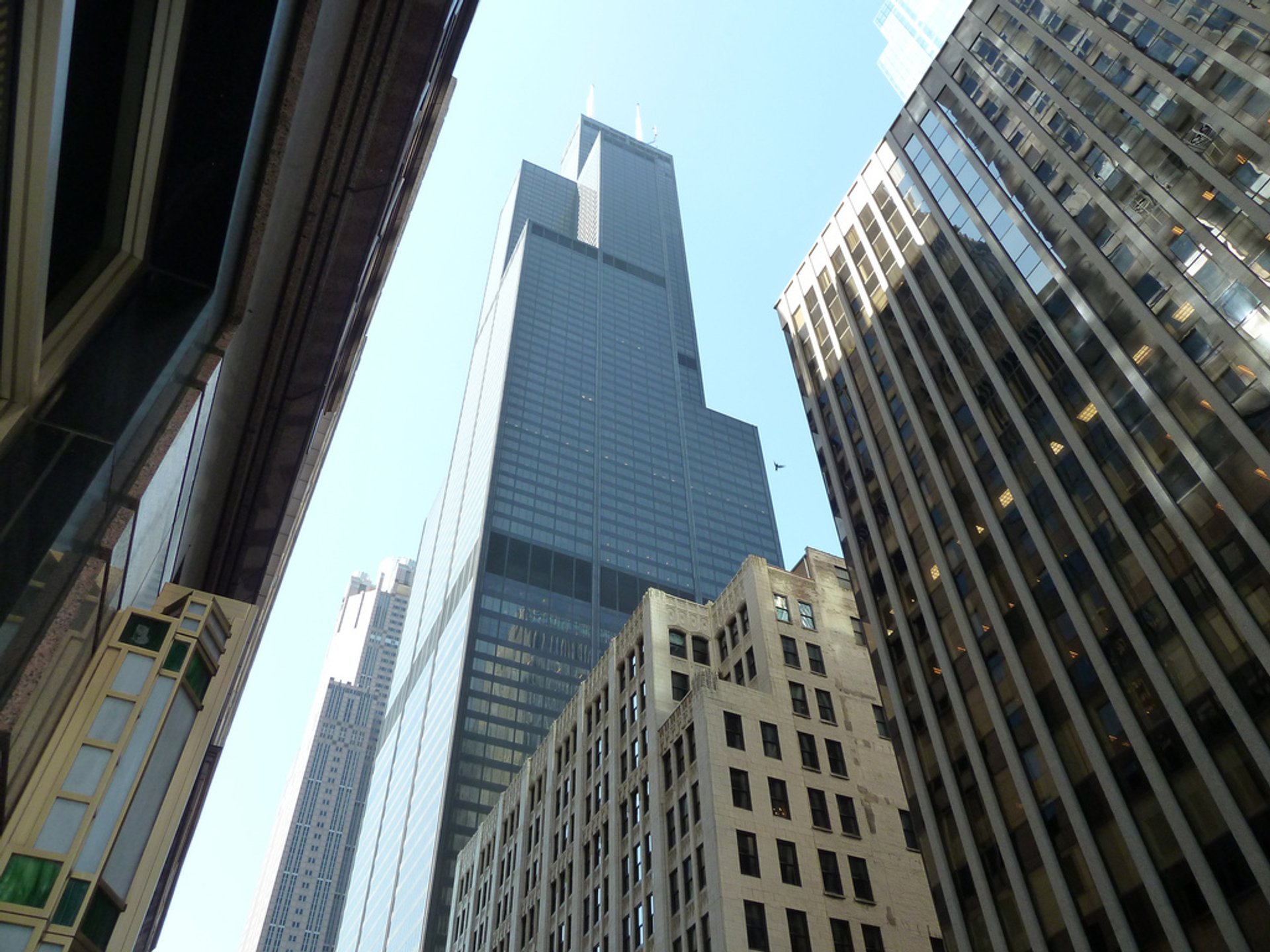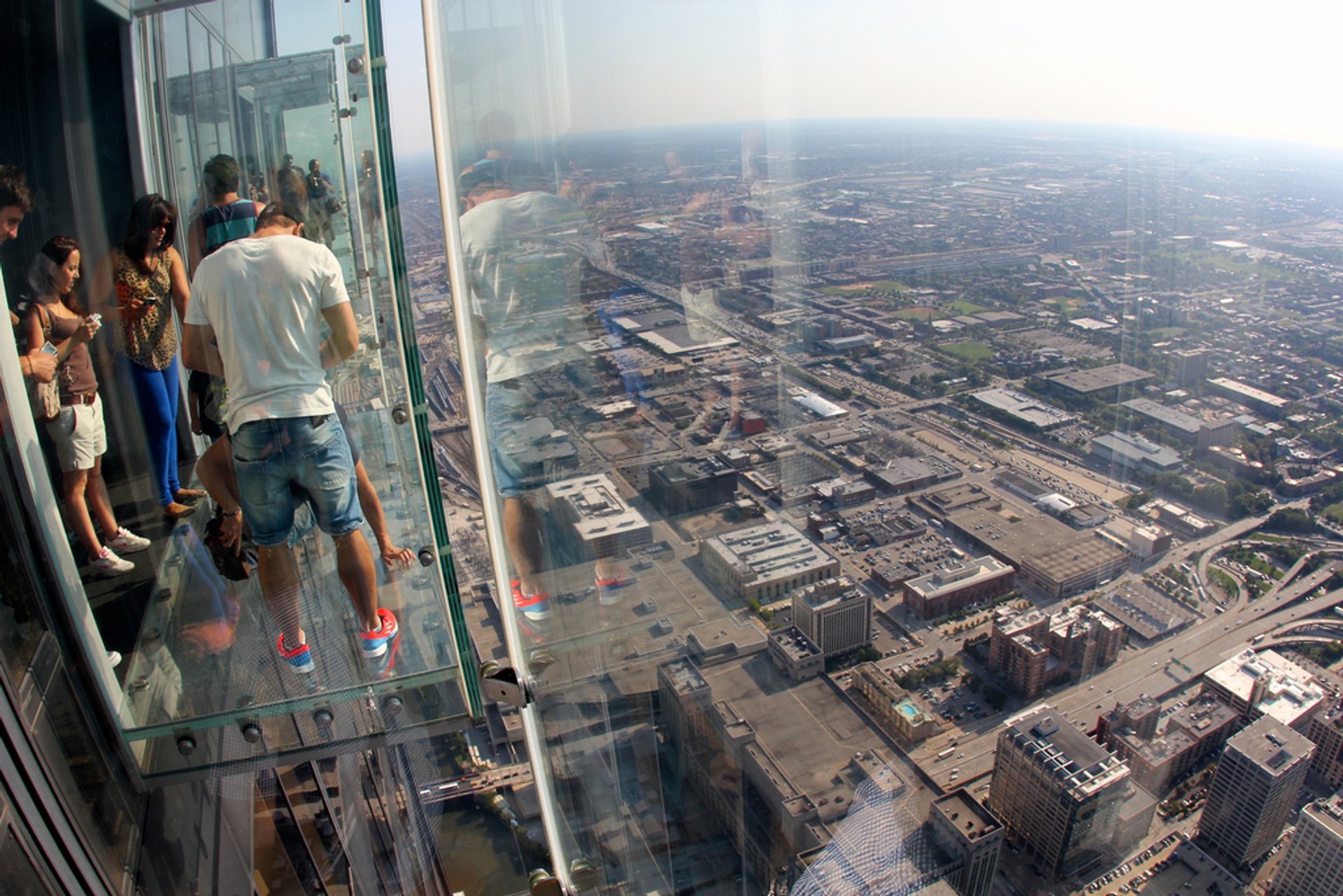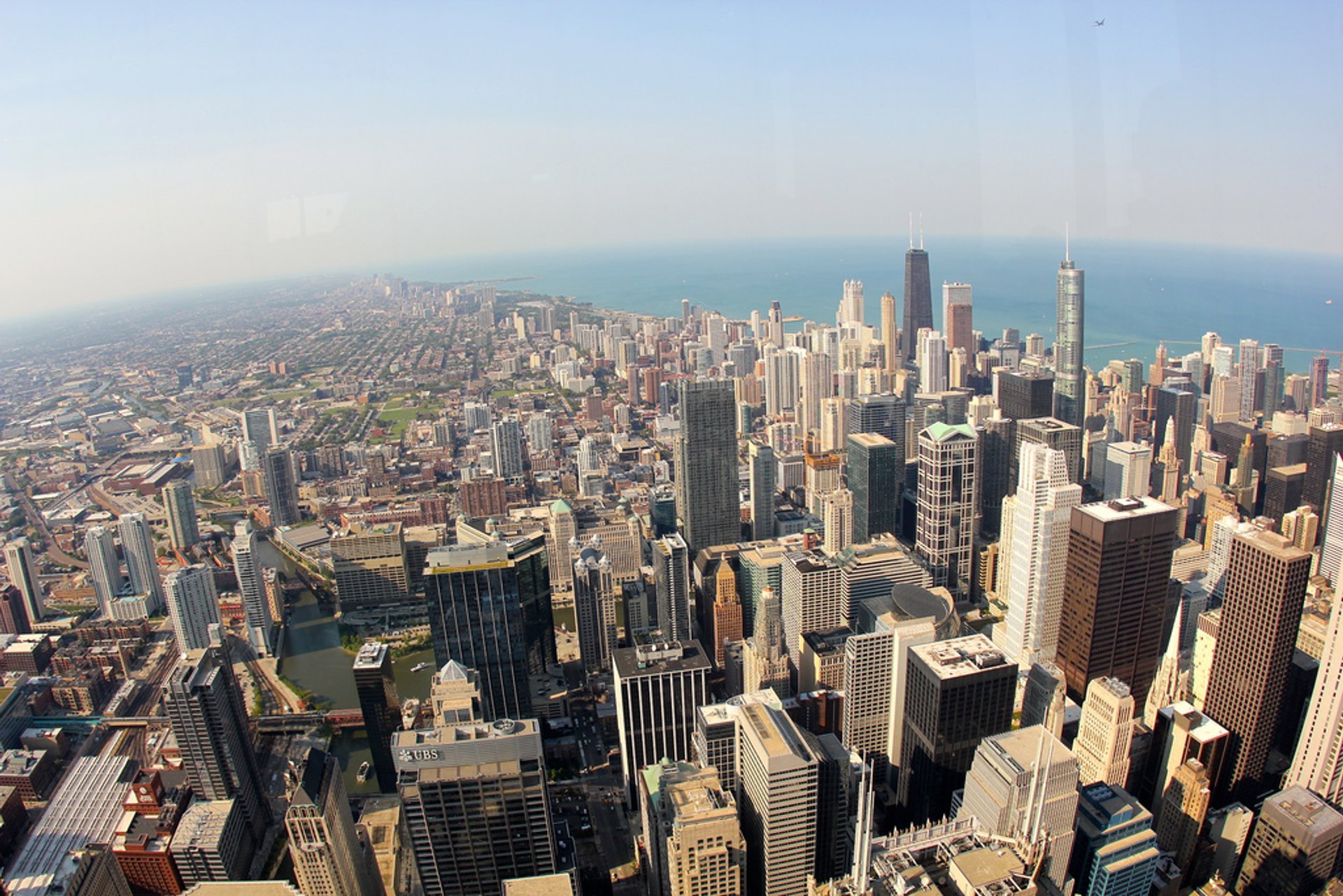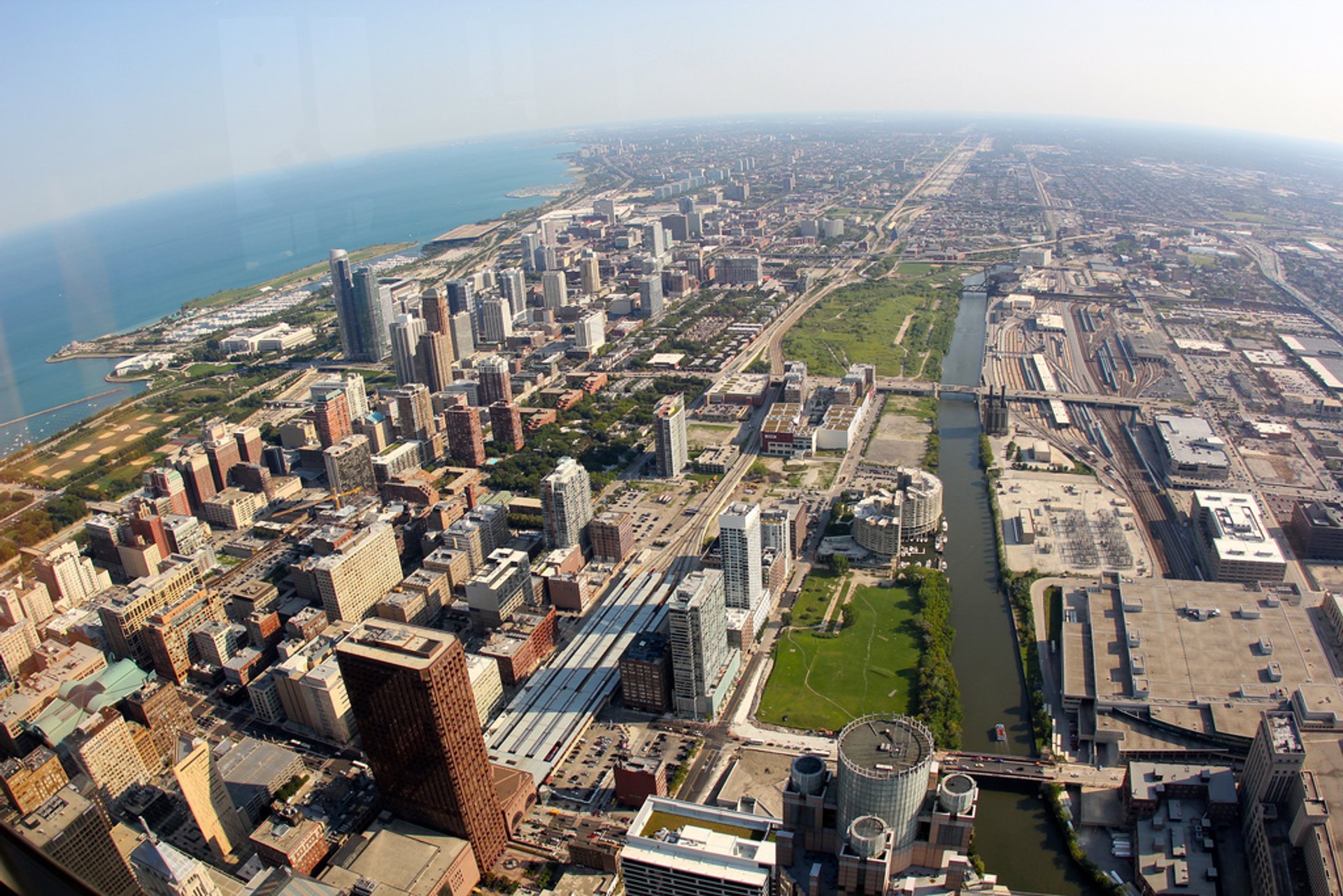 This 110-storey skyscraper is an icon of Chicago, one of the tallest buildings in America, and the city's most visited landmark. It was initially constructed as the Sear Tower back in 1973, officially opened to the public a year later in 1974, and got its present name only in 2009. The overall height is 1,450 feet (443 meters) and 1,730 feet (520 meters) with the twin antennae.
Needless to say, the tower reveals breathtaking panoramic vistas of the city. Skydeck Chicago is an observation platform set on the 103rd floor. But the favourite attraction is the Ledge, kind of a glass balcony that extends four feet outside the Willis Tower. Would you dare to walk in the sky so high above the land? The views and photos are worth overcoming your fears. So simply have some trust in the glass and take a step forward.
The Skydeck is open to visitors 365 days a year. The usual operating hours are 9 am to 10 pm from March to September, and 10 am to 8 pm from October to February. The last entry is 30 minutes before the closure. On holidays, the opening hours may be different, so check beforehand. The best time to visit is 45 to 30 minutes before sunset. Twinkling nightscape viewing is a magical experience.
Generally, crowds are the least heavy in winter months, except for Christmas time. You may come any other time and skip the line if you buy your admission ticket online, or if you've got a City Pass.
Find hotels and airbnbs near Willis Tower (Skydeck Chicago) (Map)