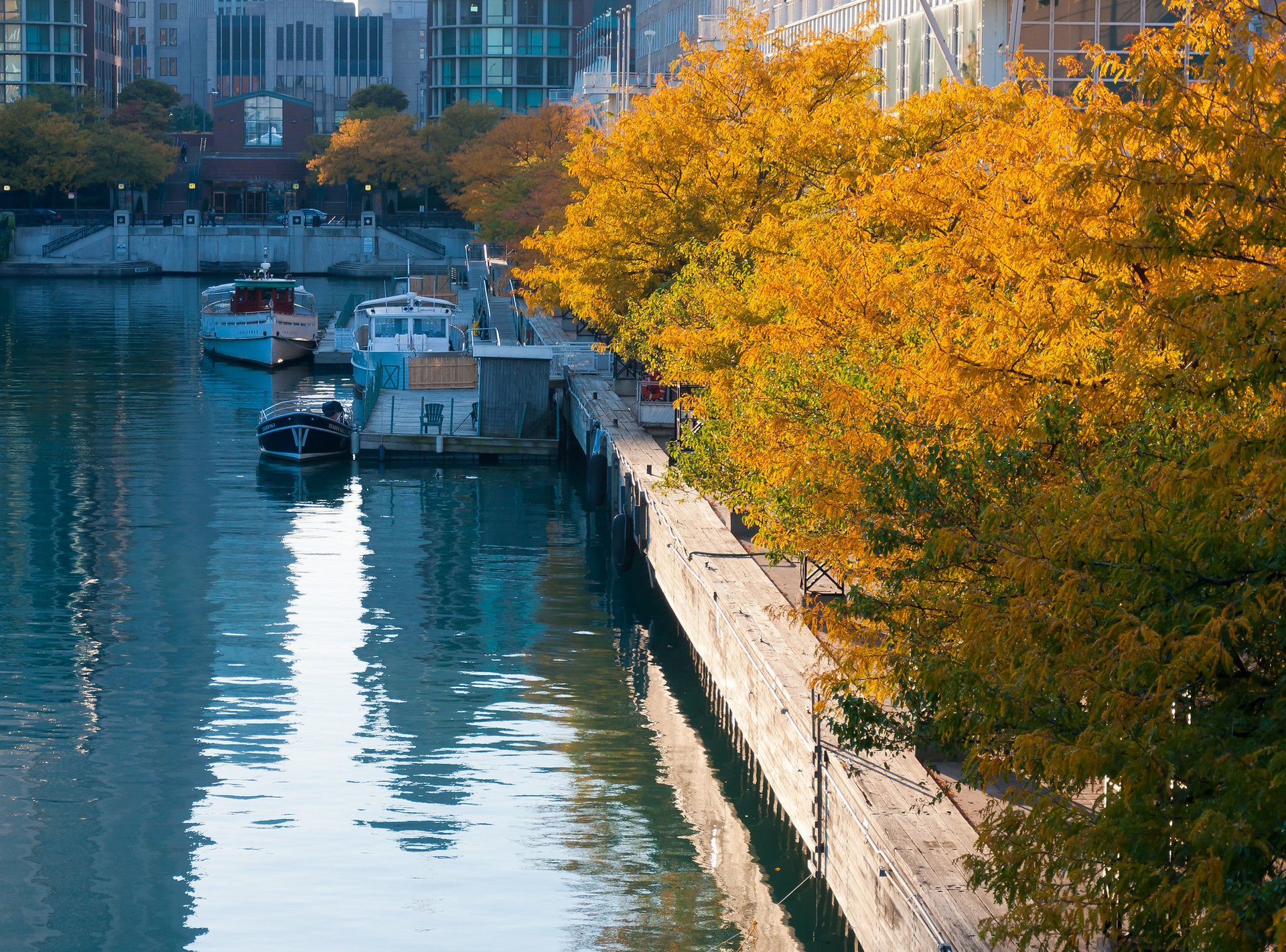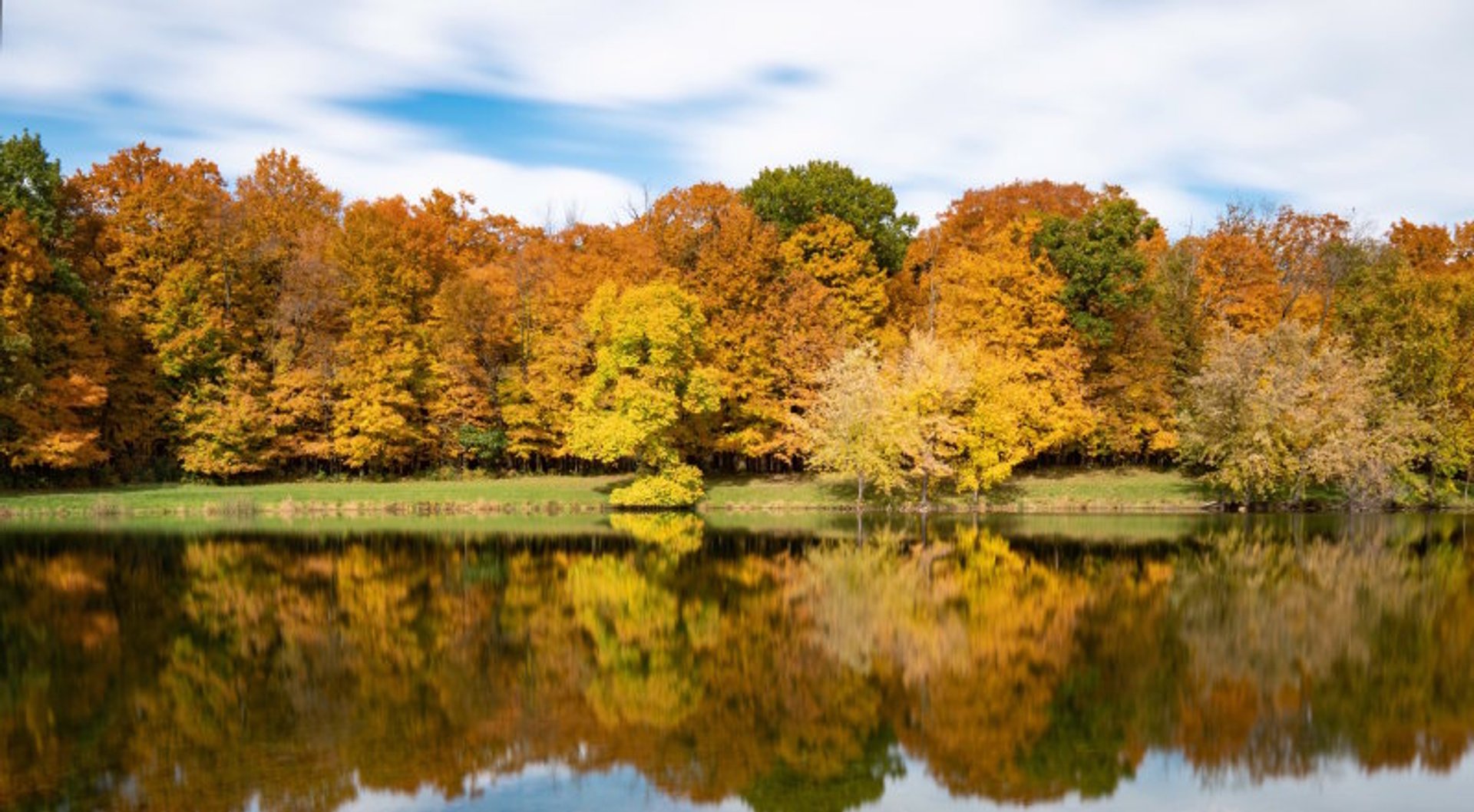 If you visit Chicago in the middle of October, you'll be treated to the splendor of scarlet, orange, and yellow. The city offers a number of lush parks, gardens, cemeteries, and old tree-lined streets packed with resplendent colors. You can soak in the vibrant foliage in the downtown area, where the colors will contrast with cityscape vistas. But if you're more into serene natural areas, make your way to the outskirts.
Fall colors in Chicago
Feel the fall vibes in the heart of the concrete jungle at the iconic Millennium Park. The famous Cloud Gate, or "The Bean," is especially enchanting when surrounded with glorious shades of fall. To the north, you'll find Lincoln Park, the largest one in Chicago, with red maples, birches, ashes, and elms aplenty. For unique backgrounds, head to the University of Chicago and view fall colors against the English Gothic architecture. Or choose the historic Graceland Cemetery with a wide variety of trees, featuring red oak, black walnut, sycamore, Ohio buckeye, and Norway spruce.
Fall colors near Chicago
If you prefer to escape urban sceneries, yet remain close to the city, there are plenty of spots within a 30-min drive from Chicago. Check out vivid foliage at the famous Chicago Botanic Garden and the nearby Potawatomi Woods, both located in Northbrook, just north of the city. Go hiking among the 4,200 types of trees in Morton Arboretum, Lisle, west of Chicago. Or explore the trails of Swallow Cliff Woods, south-west of Chicago.
Chicago Botanic Garden fall colors
Folks flock to Chicago Botanic Garden in all seasons, but especially in fall. Leaf-peepers have plenty of magic to see across the 27 gardens. You can start absorbing fall colors right from the Visitor Center—take a leisurely stroll to the Plant Science Center and you'll see bursting colors to the left and to the right.
Best time to see fall colors in Chicago
Usually, the peak fall colors develop in the first two weeks of October or around mid-October, but we recommend checking up with the latest forecast while planning your getaway.
See also fall foliage spots across the state of Illinois.
Find hotels and airbnbs near Chicago Fall Colors (Map)