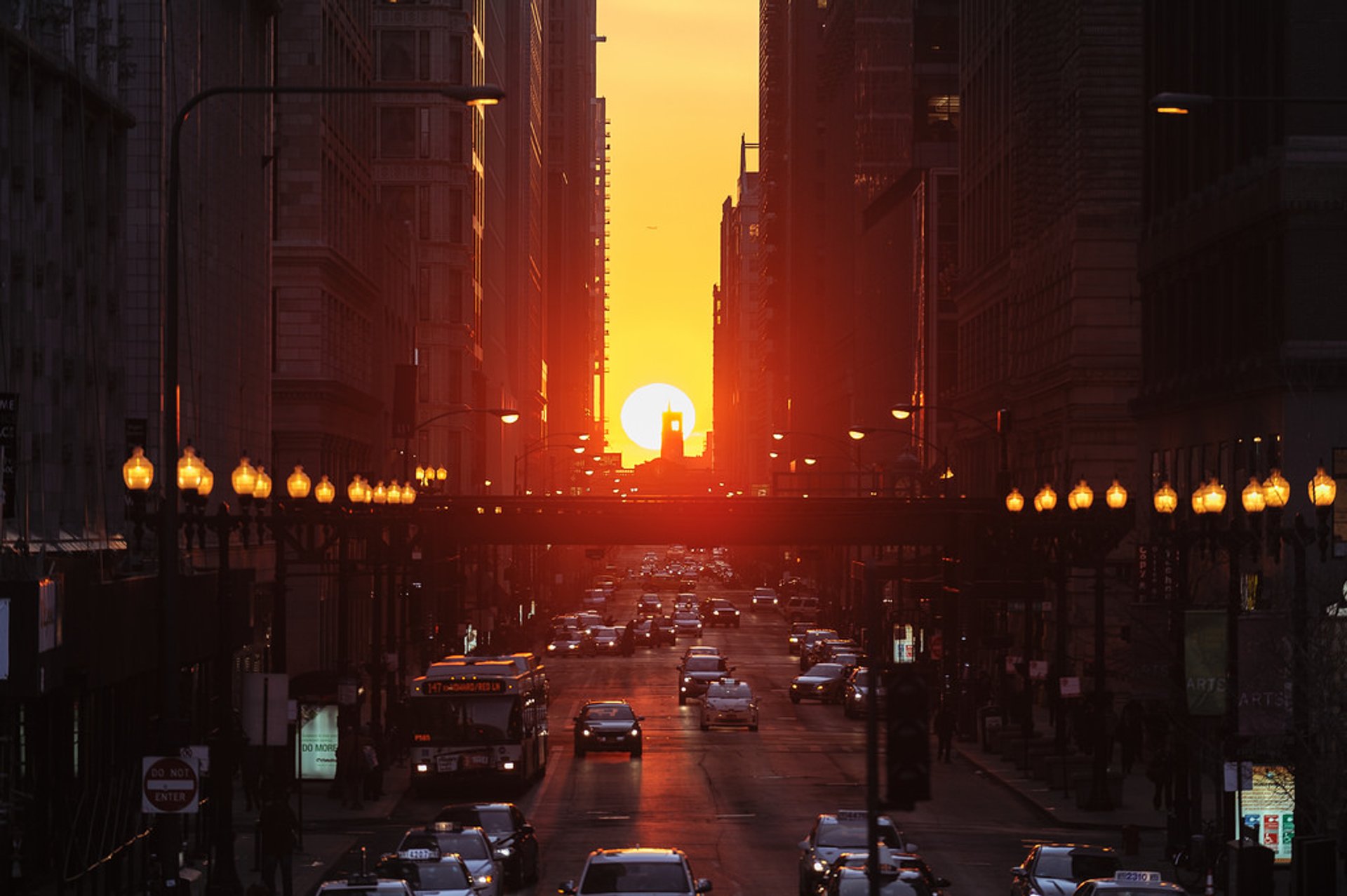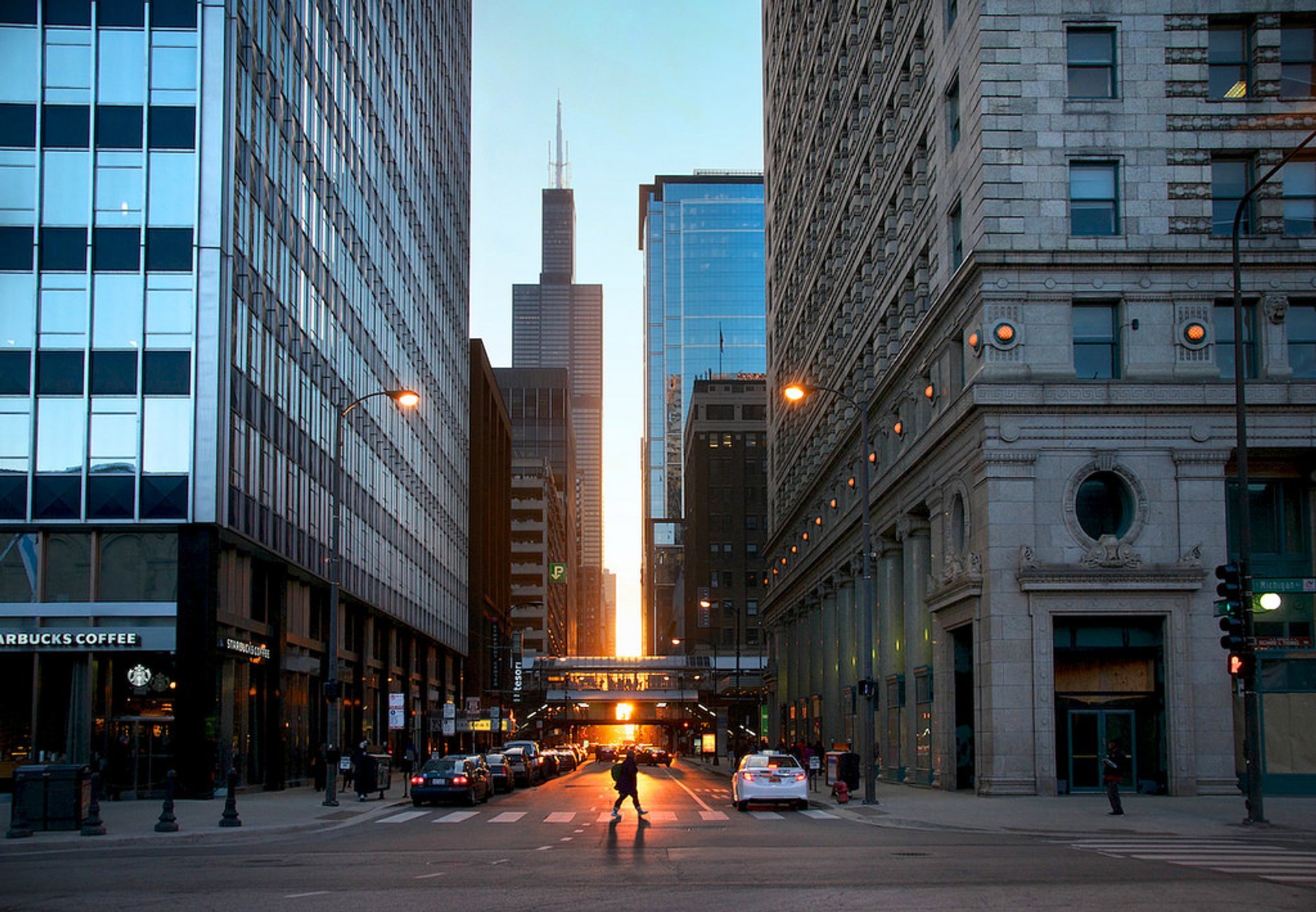 You can easily see a sunrise or sunset somewhere in the open nature, at the seaside, or in the field. Yet spotting a burnt orange sun right between skyscrapers is quite a challenge. Firstly, the solar phenomenon can happen only in the cities with gridded streets. Secondly, the streets must correspond with the directional points of the compass. Only on those conditions, and with perfect timing, you'll get a chance to witness the unparalleled natural spectacle, and still just once or twice a year.
What is Chicagohenge
Chicagohenge is exactly the case when the sun exquisitely aligns with Chicago's east-west streets. This stupendous picture-perfect event takes place only twice a year during spring and fall equinoxes when the sun rises and sets exactly to the east and west. The name of the phenomenon stems from English Stonehenge, the well-known prehistoric monument of massive rocks which frame the sun on certain dates. Some scientists believe the monoliths were arranged by some of the world's first astronomers.
Chicagohenge time
Chicagohenge happens around the equinox dates of March 21 and September 21. The exact dates differ slightly every year, usually embracing a couple of days leading up to or after the equinox. So, follow the latest updates. Generally, September is far more popular than March for ideal early fall weather with a partly-clouded sky and comfortable temps. The show starts just before local sunset around 6:30 pm. In early spring, the weather is likely to be less enjoyable. However, if the forecast is promising, arrive around 6:30 am and wait for the scene which starts just after local sunrise.
Best spots Chicagohenge
Some of the best spots to capture Chicagohenge are nestled between the Kinzie and Madison streets. If you visit in September, head to Randolph Street, north of Millennium Park. In March, some of the best views open from West Adams Street. After all, you can find a lucrative place at any east- or west-facing street in Downtown Chicago.
For utmost convenience, we suggest booking a stay nearby (see Chicagohenge map below). If you choose your accommodation properly, you might shoot Chicagohenge from your window. Lastly, when you capture the sight and share it on social media channels, tag the moment as #Chicagohenge so that other people across the globe get inspired by your beautiful experience.
Find hotels and airbnbs near Chicagohenge (Map)