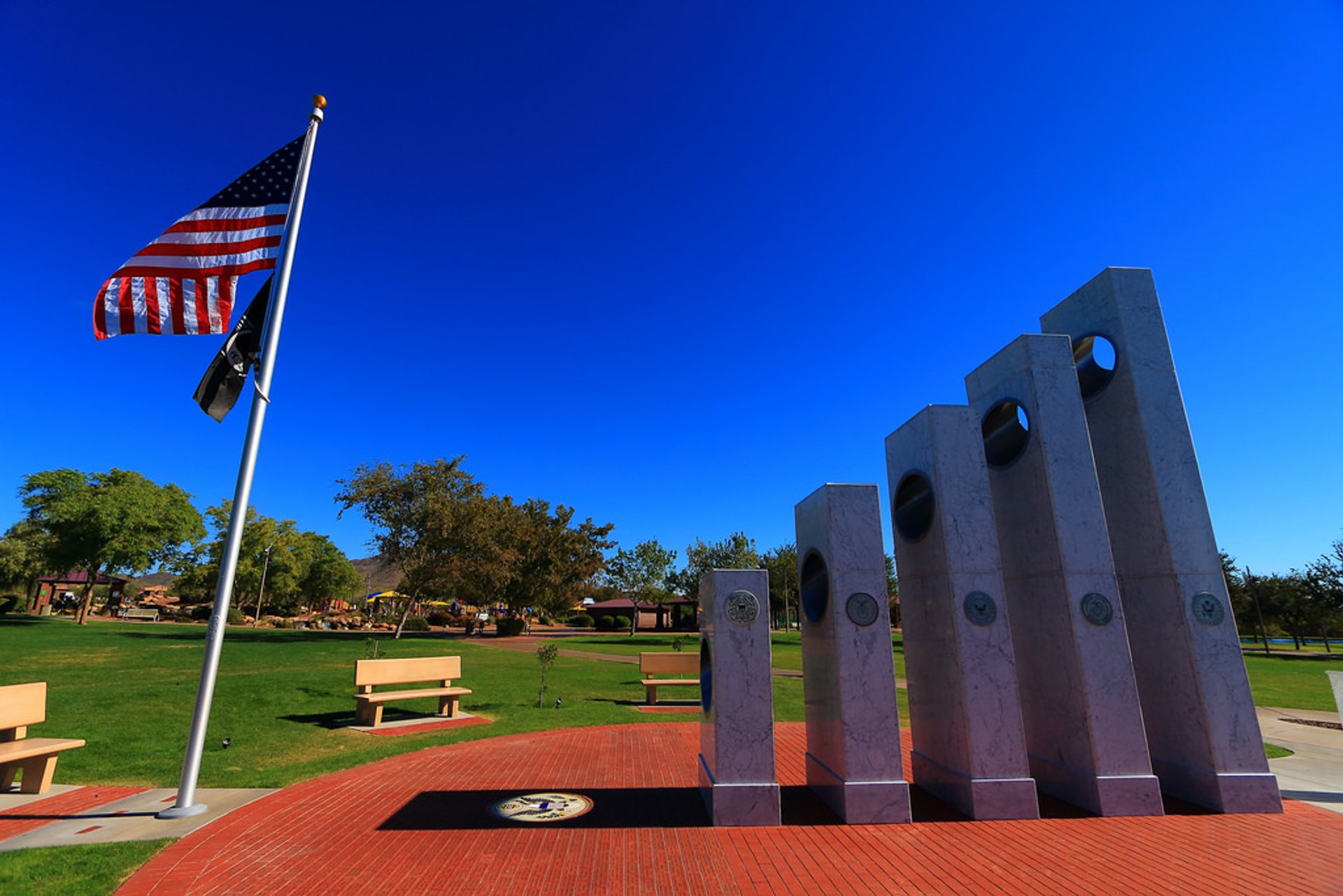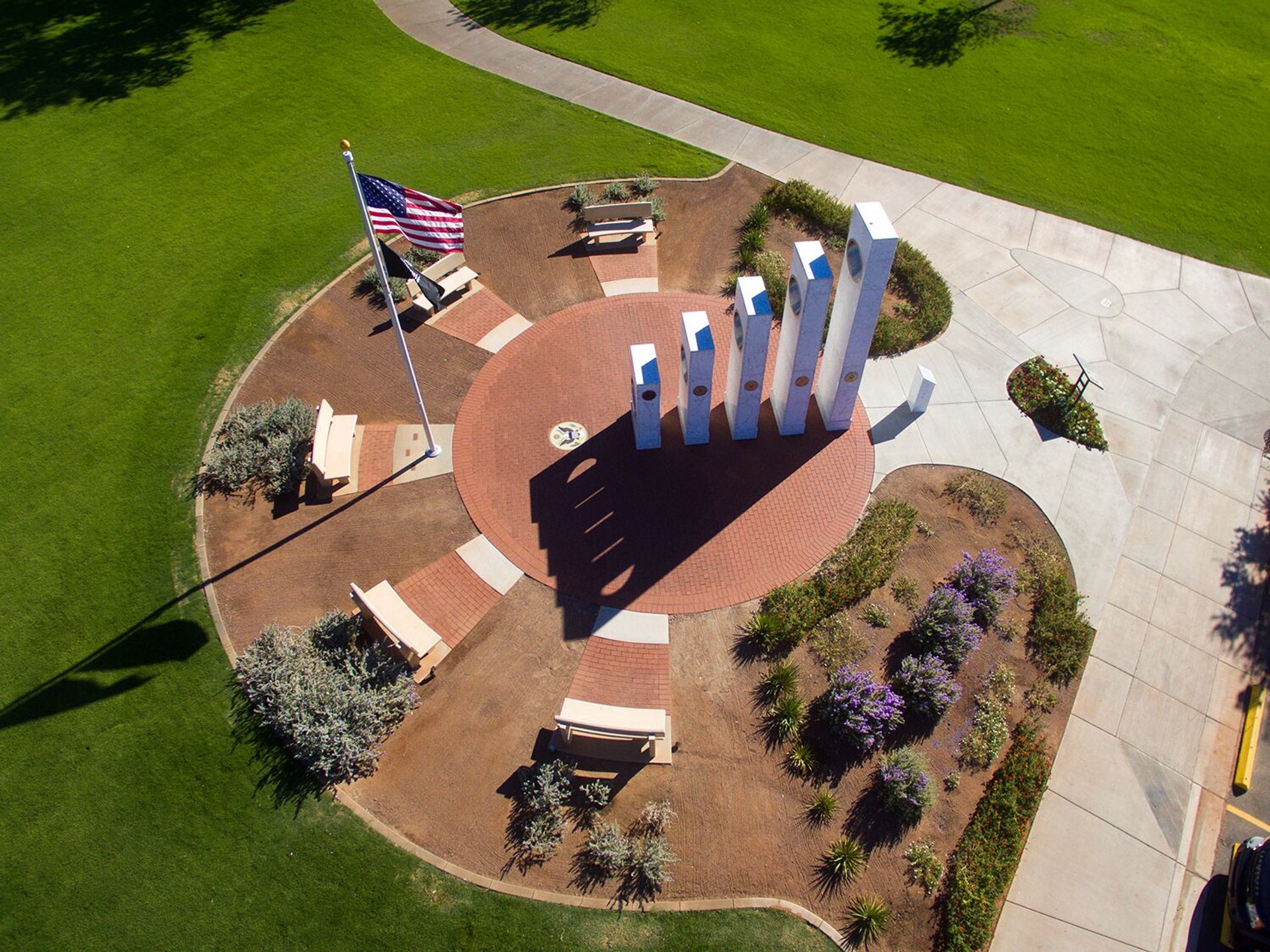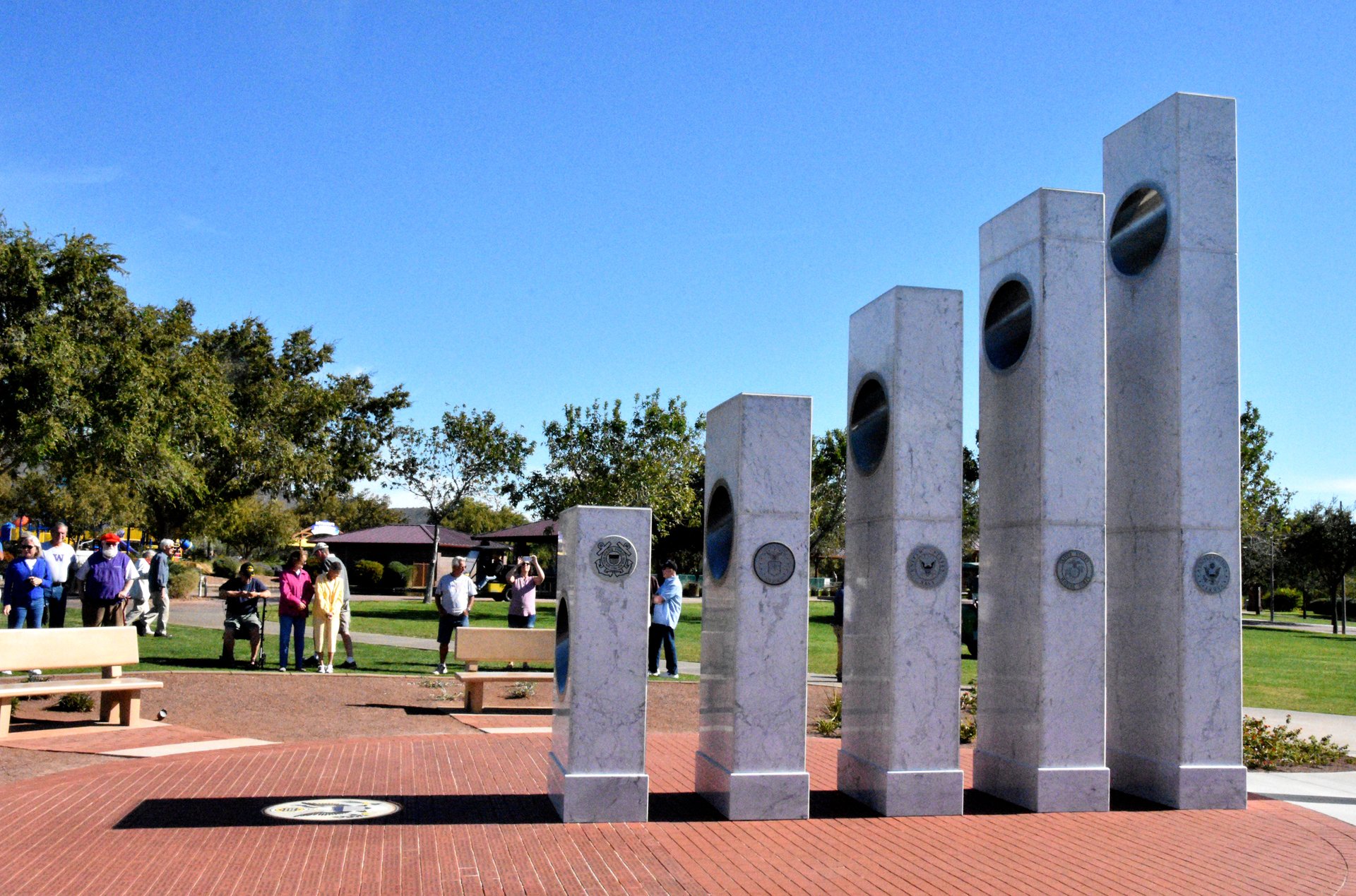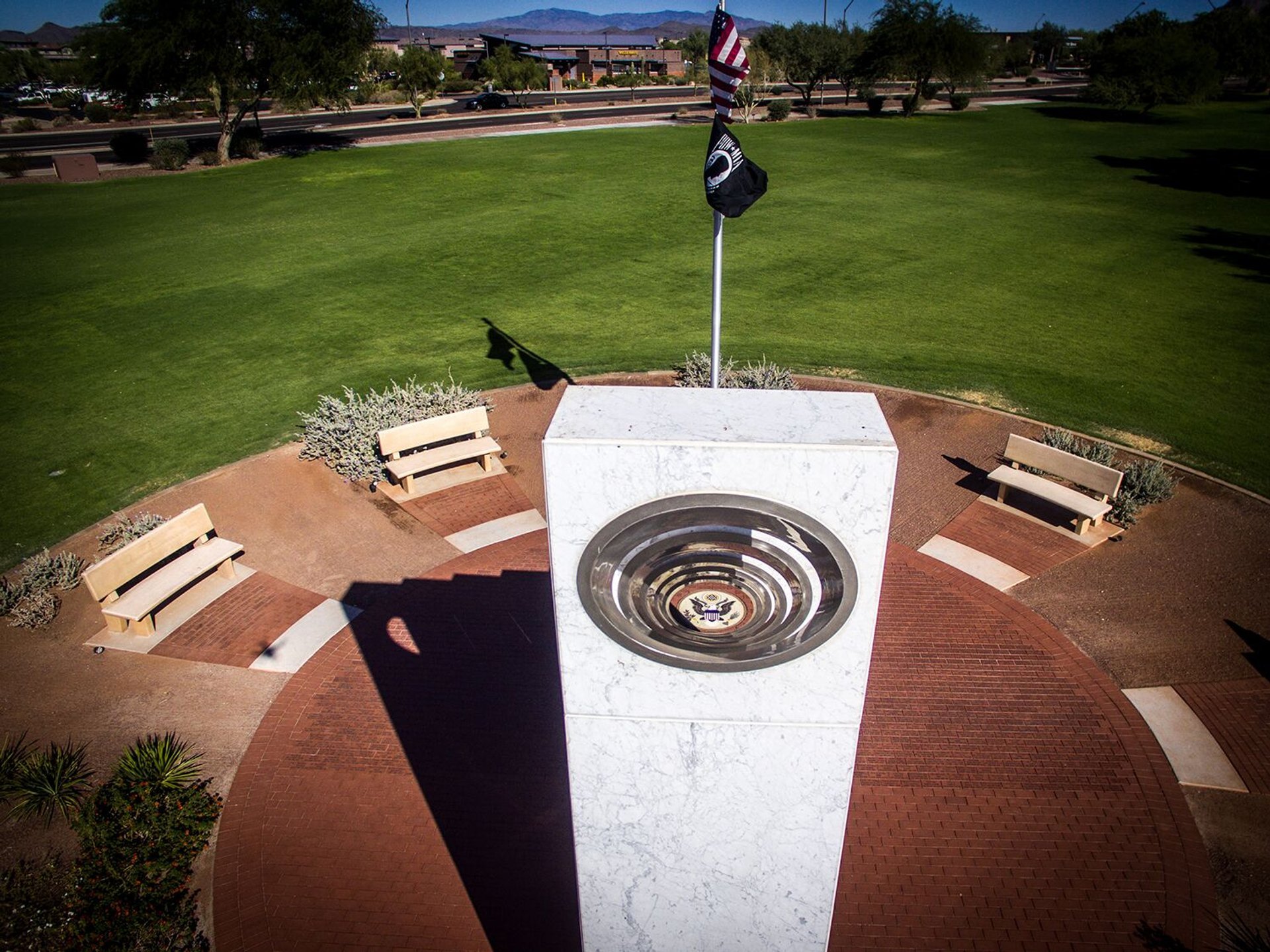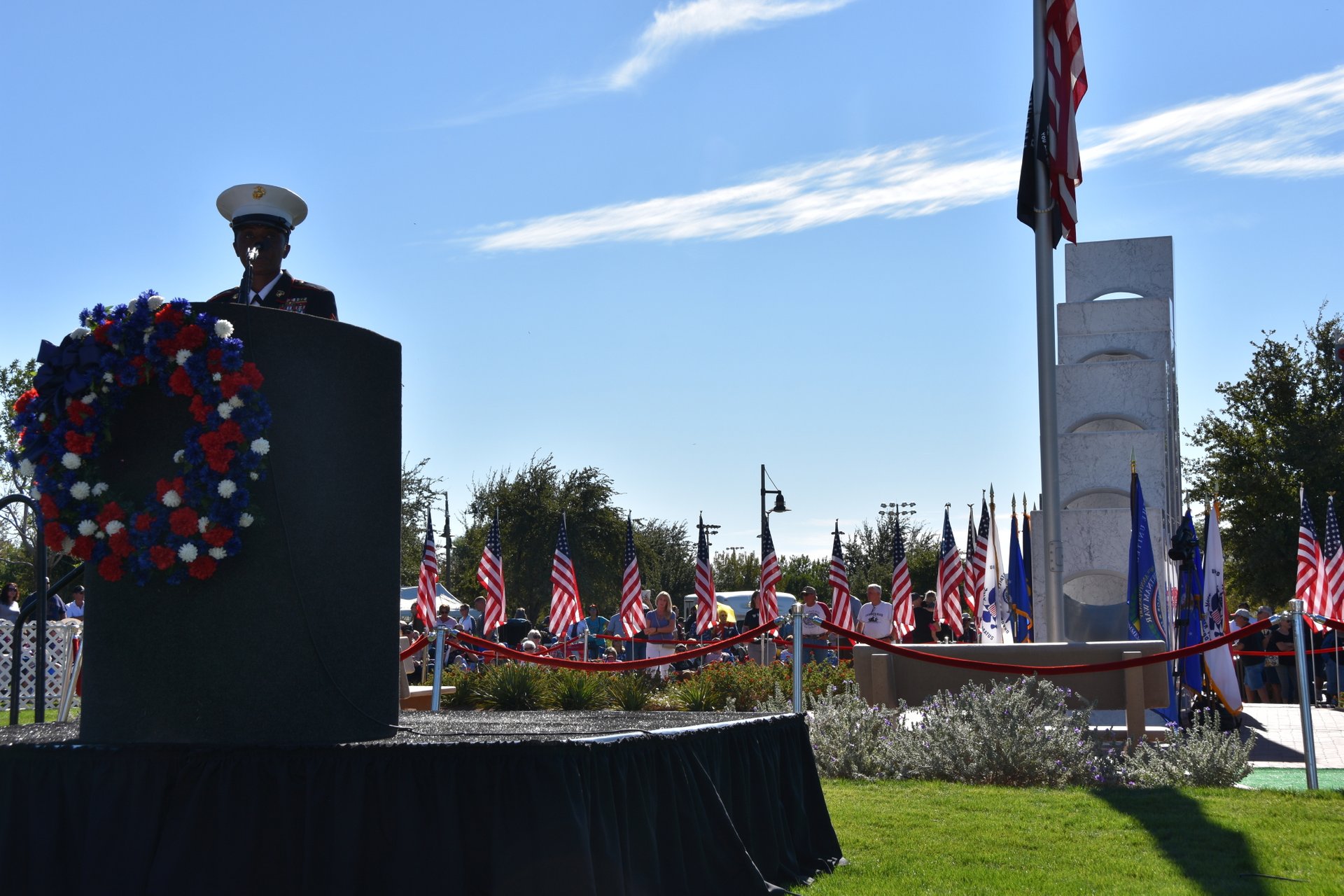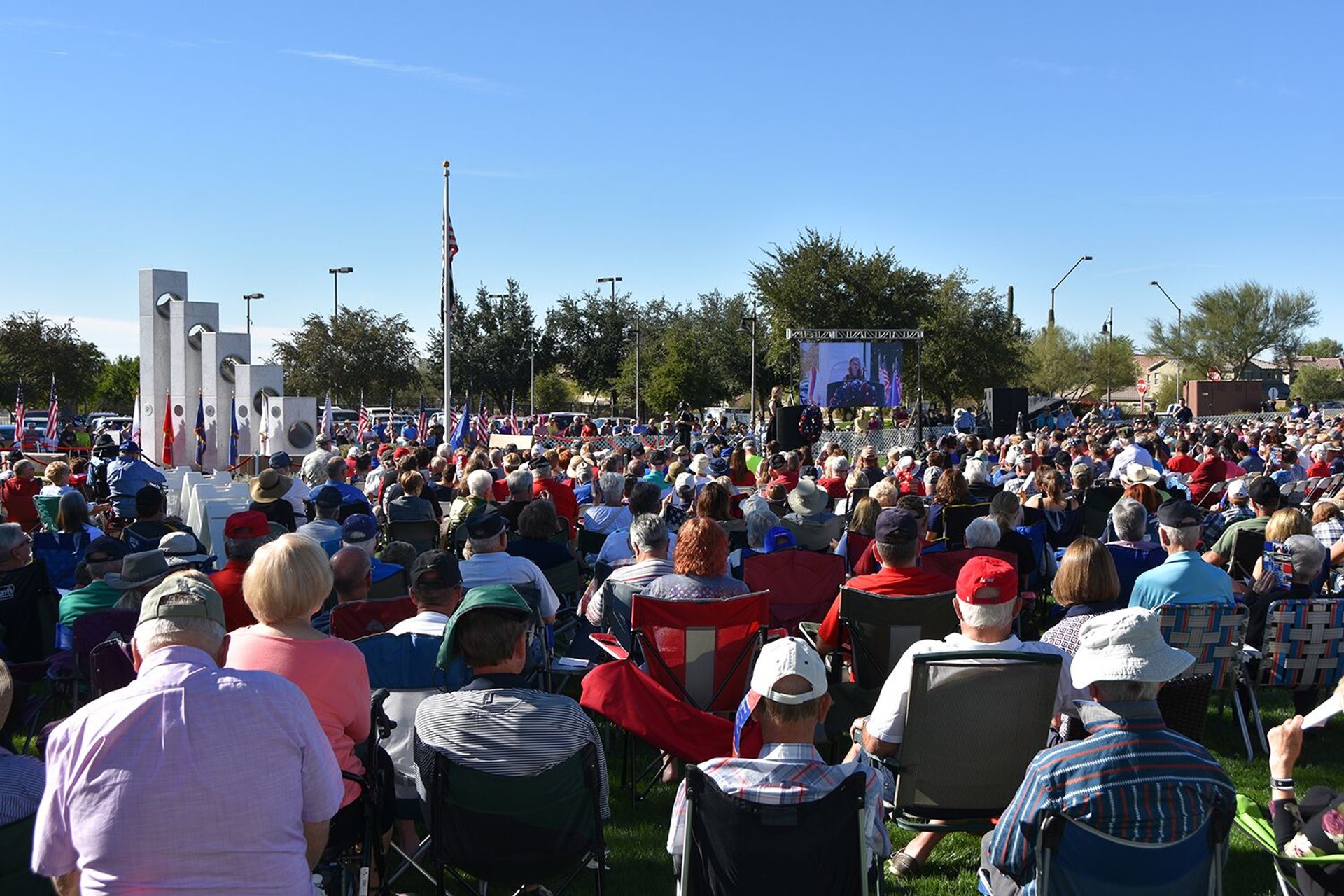 Solar Spotlight at the Anthem Veterans Memorial
Featured in
The Anthem Veterans Memorial (AVM), situated in Anthem Community Park in a northern suburb of Phoenix is a monument dedicated to honoring the sacrifice and service of the U.S. military. The memorial is composed of five pillars. Each of them is representing an arm of the U.S. military—The United States Army, Marine Corps, Navy, Air Force, and the Coast Guard. The tallest pillar is 17 ft (5 m) high. Once a year, at 11:11 every November 11th, the monument's shadows align as the sun shines through the five pillars' ellipses to cast a solar spotlight on the Great Seal of the United States.
The monument was designed by Renee Palmer-Jones. The monument's engineers created fixed azimuth and a fixed altitude angle to achieve the desired effect. The sun gets to the right place in the memorial even with the yearly variations.
The names of servicemen and women (both past and currently active) are inscribed on the brick pavers within the Circle of Honor and are available for purchase. The red pavers, white pillars, and blue sky represent the colors of the American flag.
Find hotels and airbnbs near Solar Spotlight at the Anthem Veterans Memorial (Map)
Solar Spotlight at the Anthem Veterans Memorial
Featured in