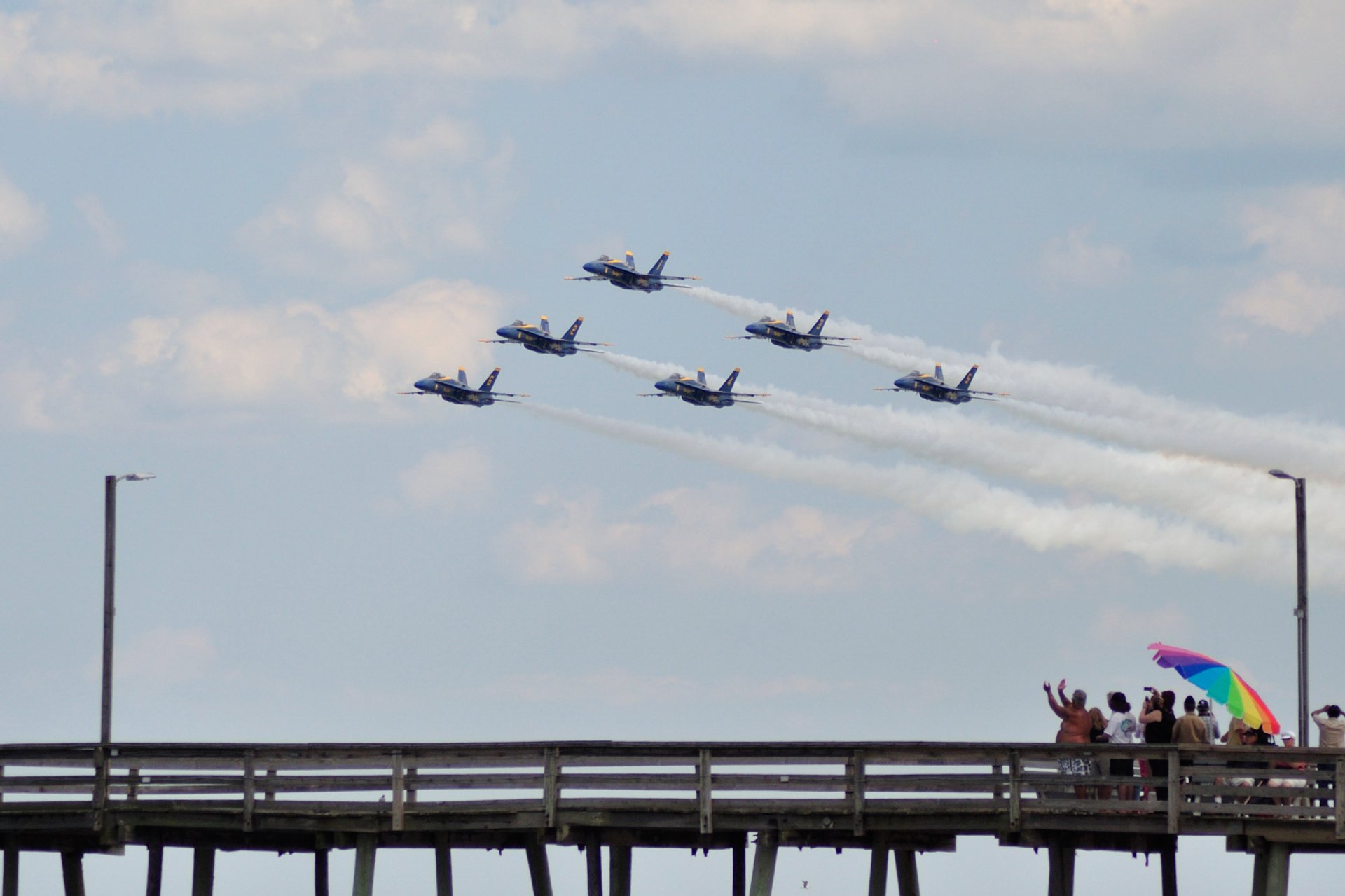 Virginia Beach Patriotic Festival celebrates the military for three days on Virginia Beach Oceanfront. The festival that is usually held around Memorial Day weekend features live concerts, military expos and displays. Musical stages are located at 5th Street and Oceanfront. The USO Military Expo Village has locations at 17th Street and Oceanfront, where it holds demonstrations and informs about its mission. Other displays and shows include USO Show Troop and Marines Silent Drill Platoon, Landing Craft Air Cushion Vehicle / Hovercraft, Marines, Air Force and Washington National Mobile Tours, The Vietnam Veterans Memorial Wall, Ride 2 Recovery Memorial Challenge, US Fleet Band, and more.
The festival has featured many popular performers of country, rock, blues and other music genres. Previous lineups included stars like Carrie Underwood, Jake Owen, Old Dominion, Lynard Skynard, Gary Allen, Miranda Lambert, Michael McDonald, Travis Tritt, Cole Swindell, Steele Pulse, Robin Meade, Chris Young, Zac Brown Band, and many others.
One of the biggest military bases in the USA is located not far from Virginia Beach at Hampton Roads. That's why it was chosen as a location for The Patriotic Show honoring ​military personnel and their families.
Find hotels and airbnbs near Virginia Beach Patriotic Festival (Map)