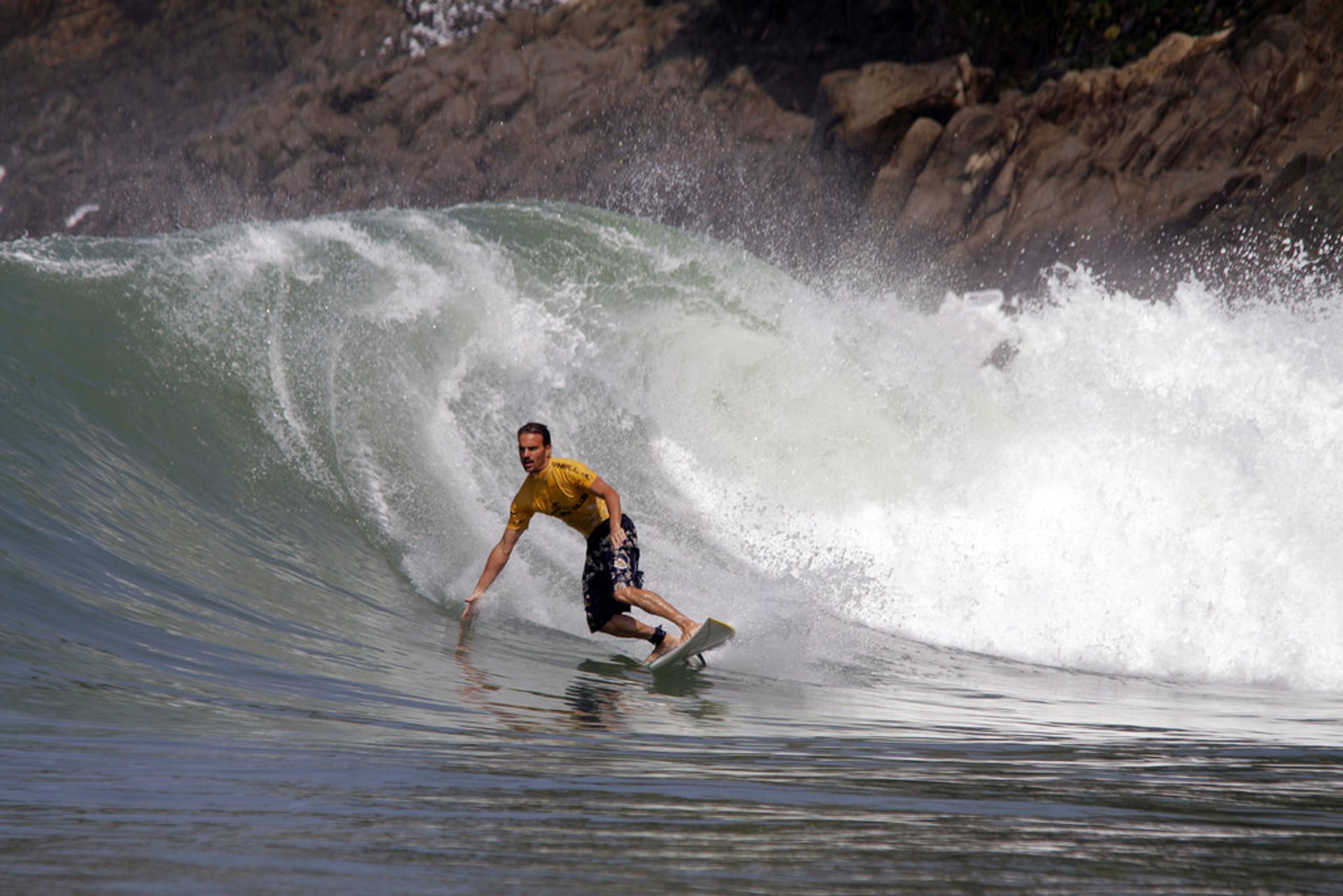 West Java which faces the Indian Ocean is well known to surfers, especially the province of Sunda, with such famous spots as Pelabuhan Ratu Bay, Bayah, Panaitan, Dili, and Tinjil.
From all these locations Pelabuhan Ratu, about 130 km from Jakarta, attracts most surfers. The best chance to see those great rolling waves is during the dry season from March to November. There is a long central beach where both surfing and swimming are available, but also there are many smaller bays and inlets to look for waves, including Sunset Beach, Cimaja Beach, Ombak Tujuh, and Karangsari Beach. Altogether, Pelabuhan Ratu Bay coastline offers 60 km for beach adventures.
The swell direction is southern, with some pretty big waves all around the bay suitable for all surfing levels There are waves here that are some of the best in Indonesia, according to many pro surfers.
Find hotels and airbnbs near Surfing in West Java (Map)