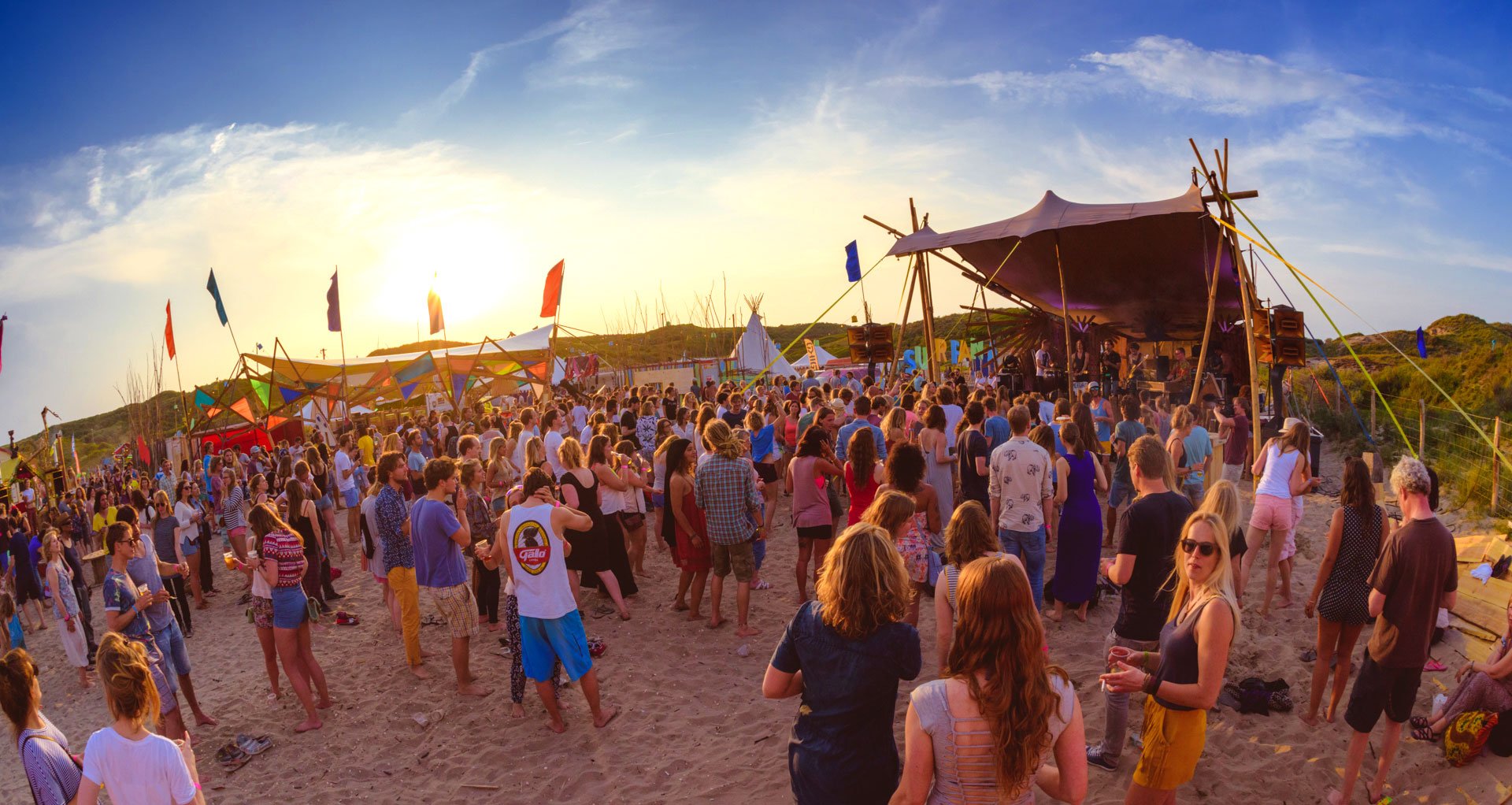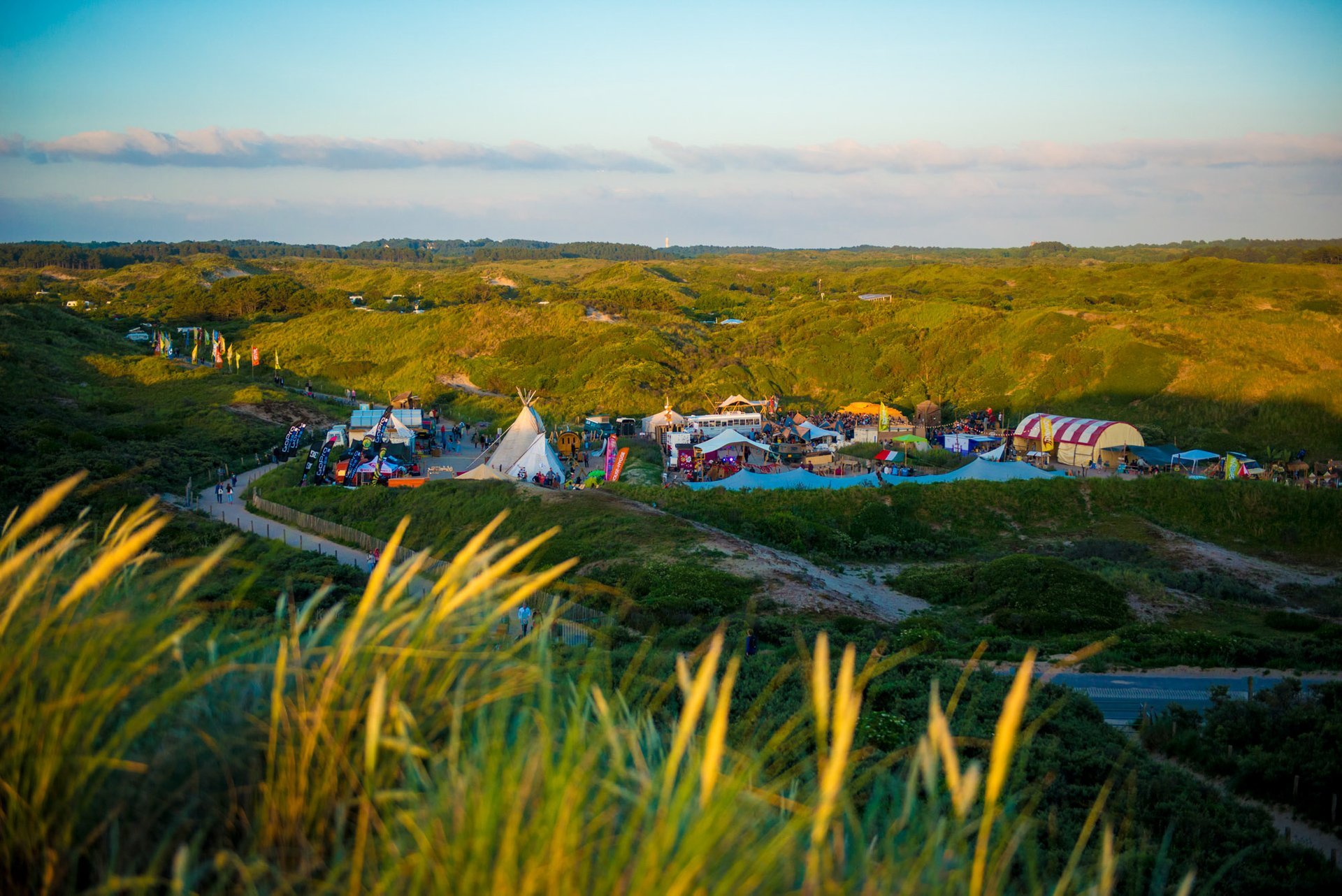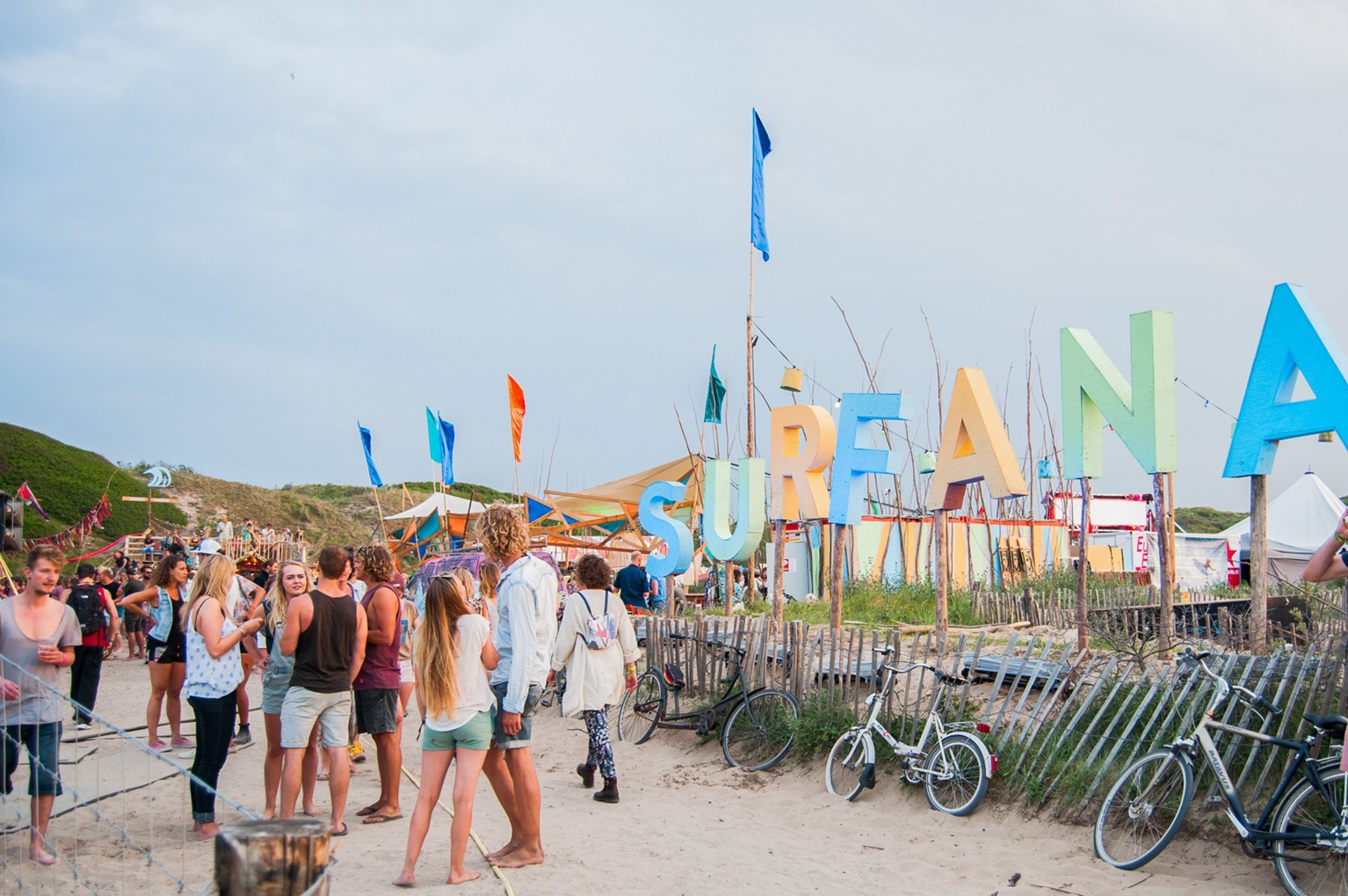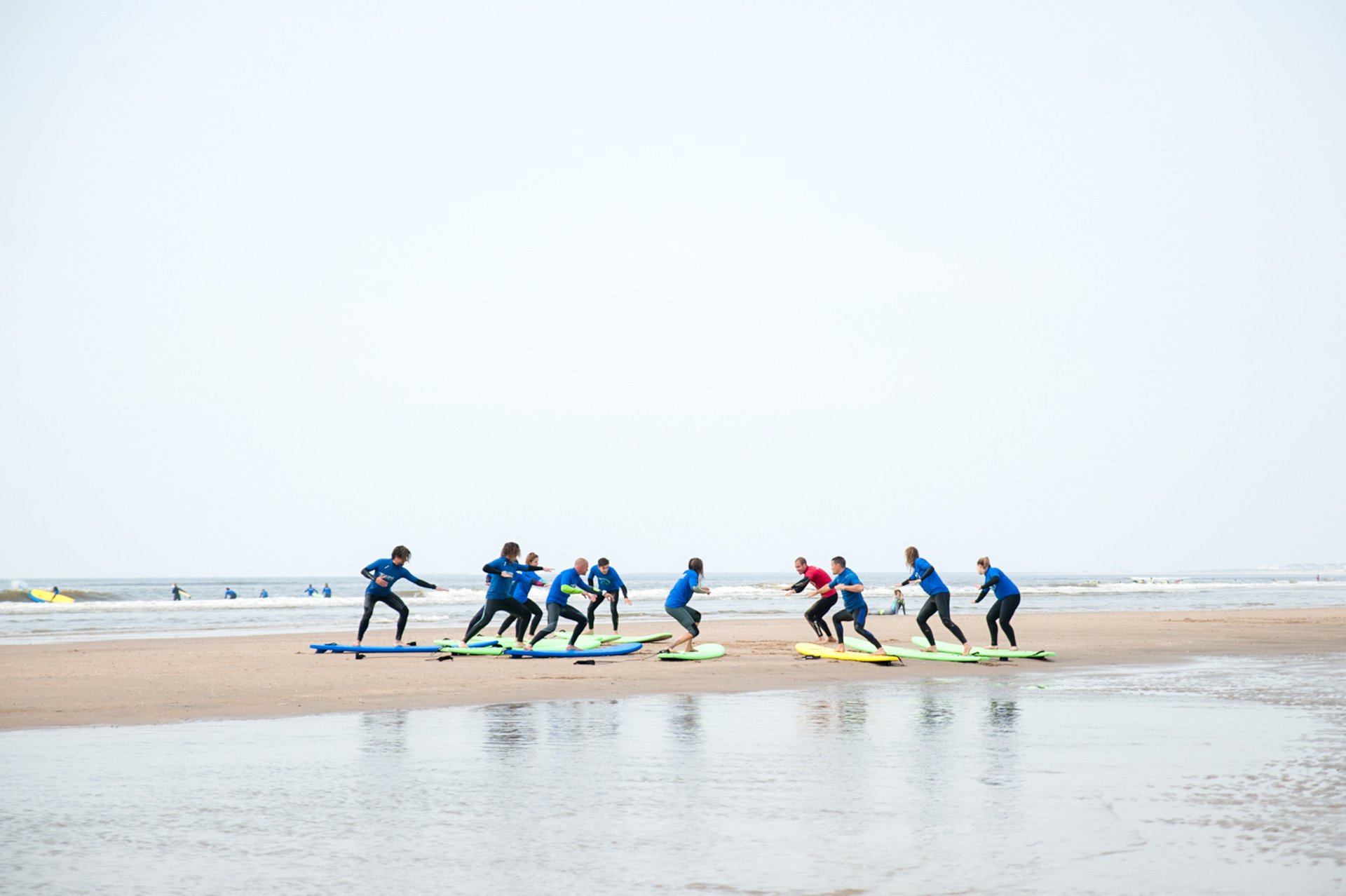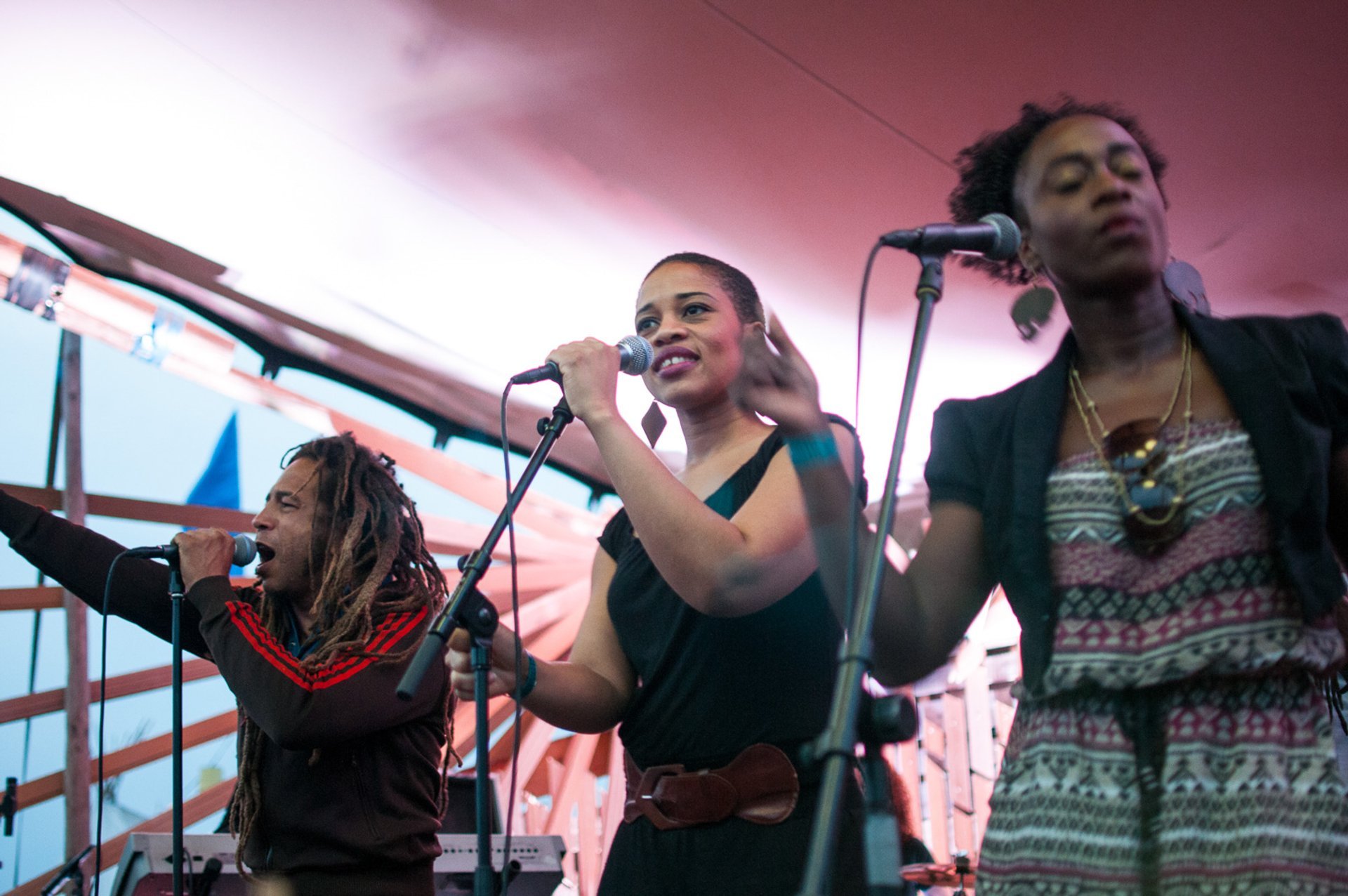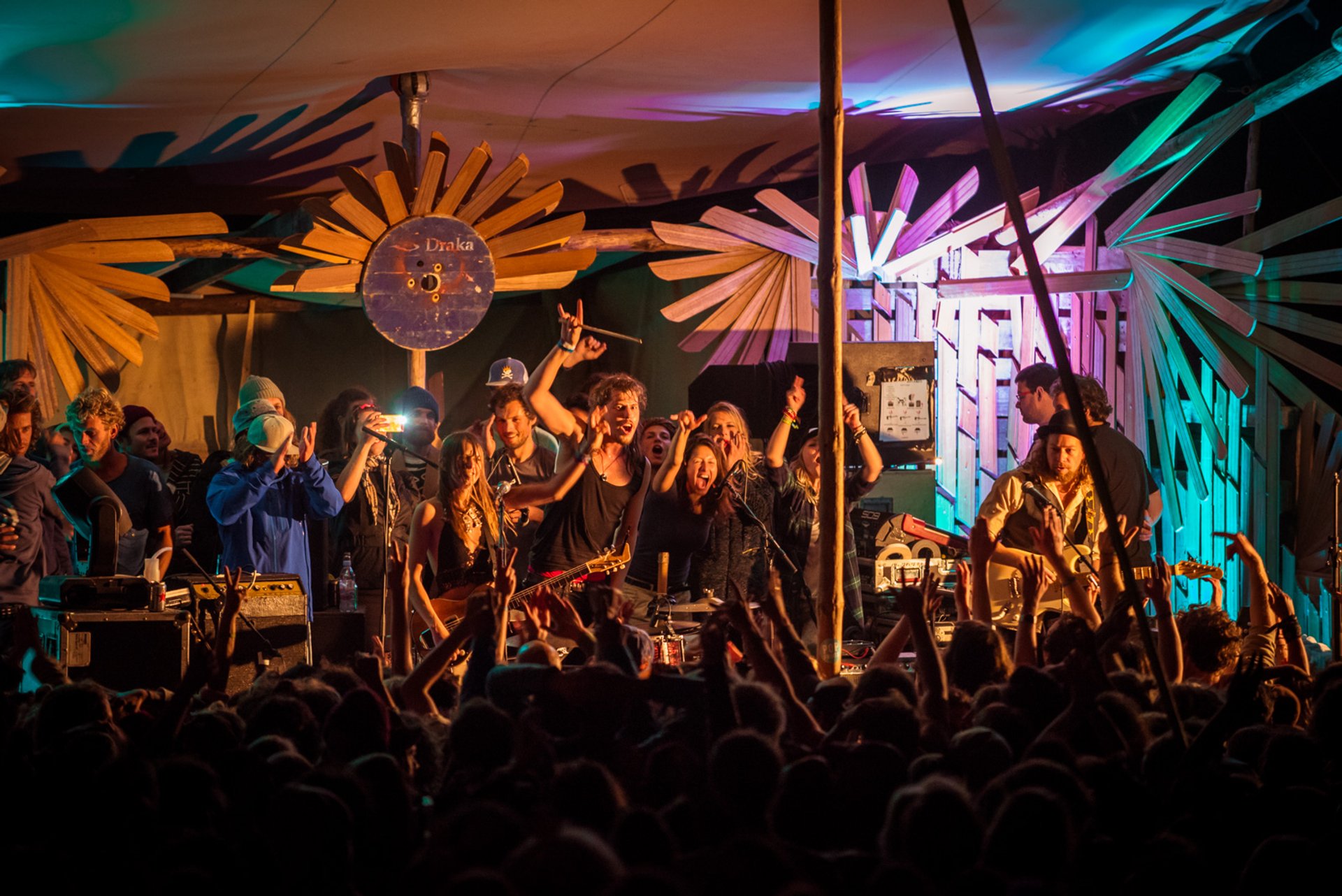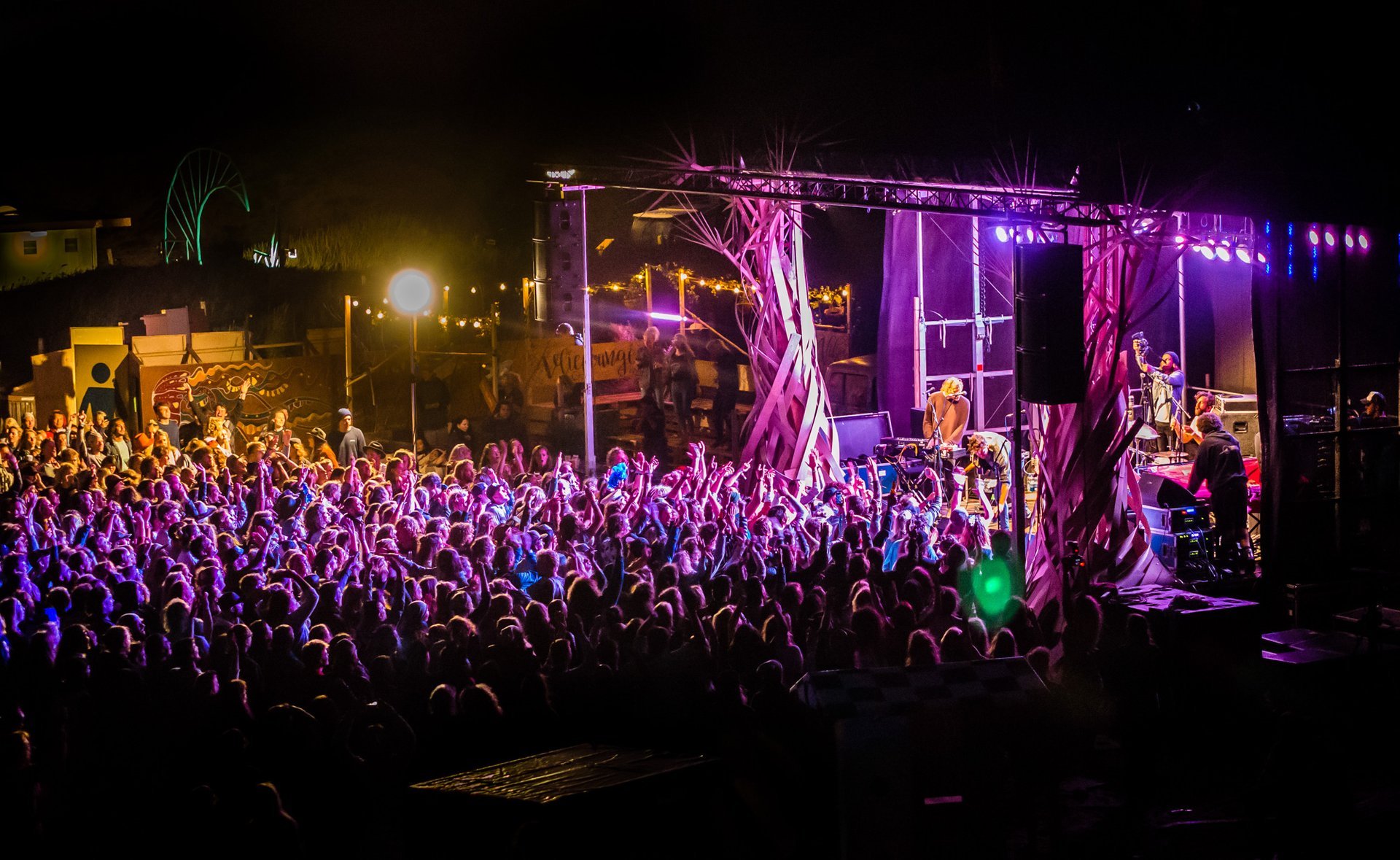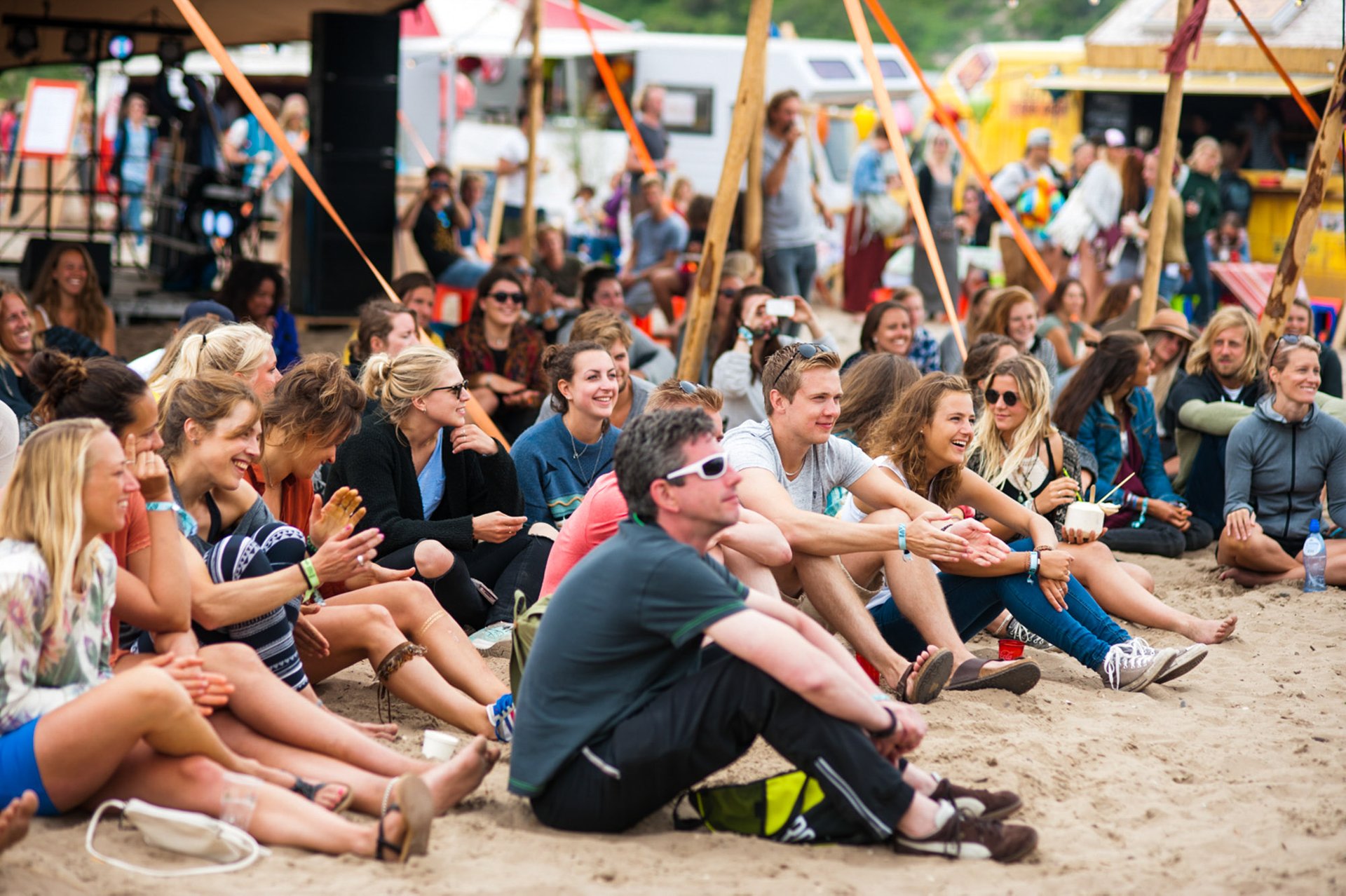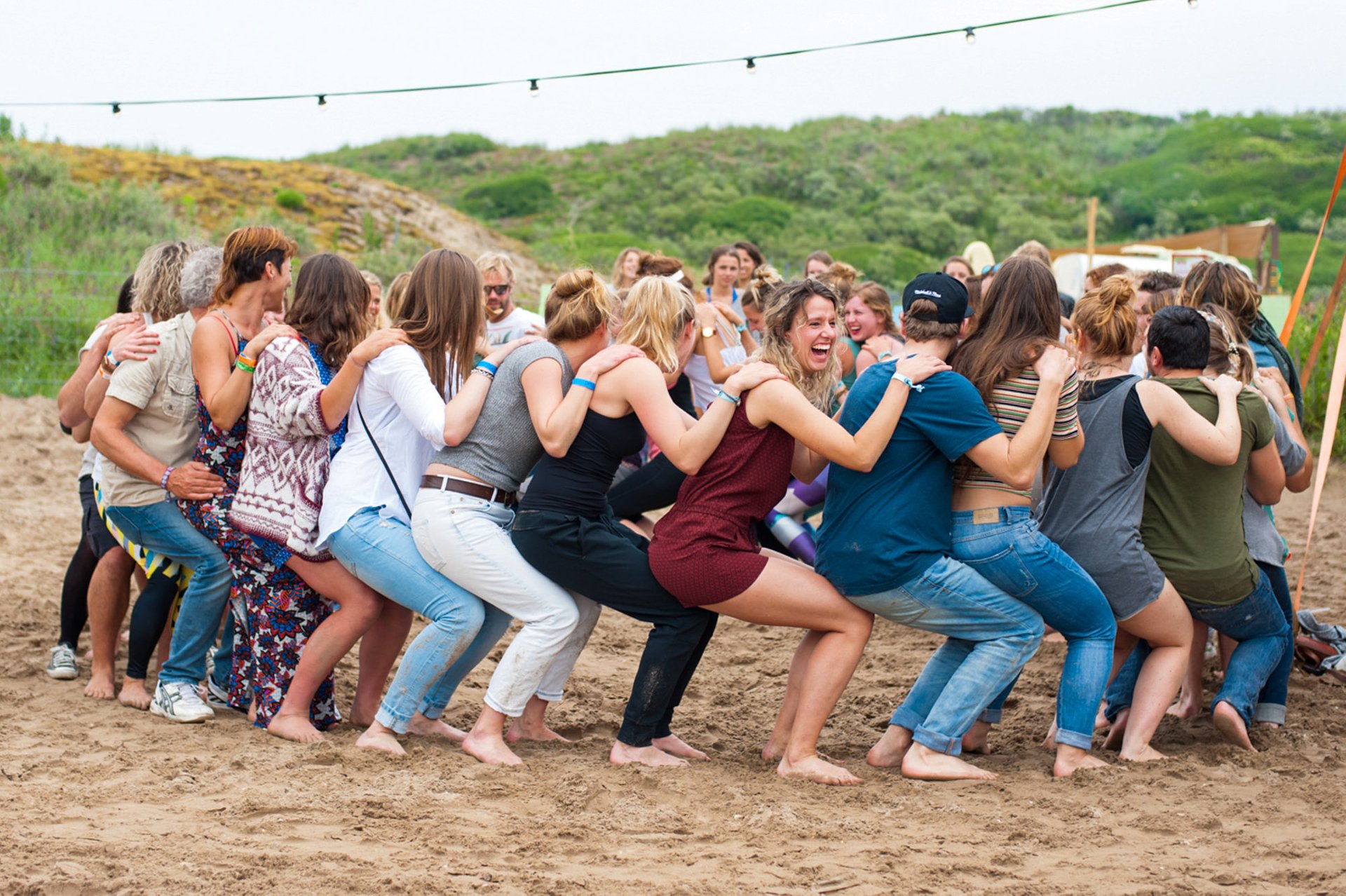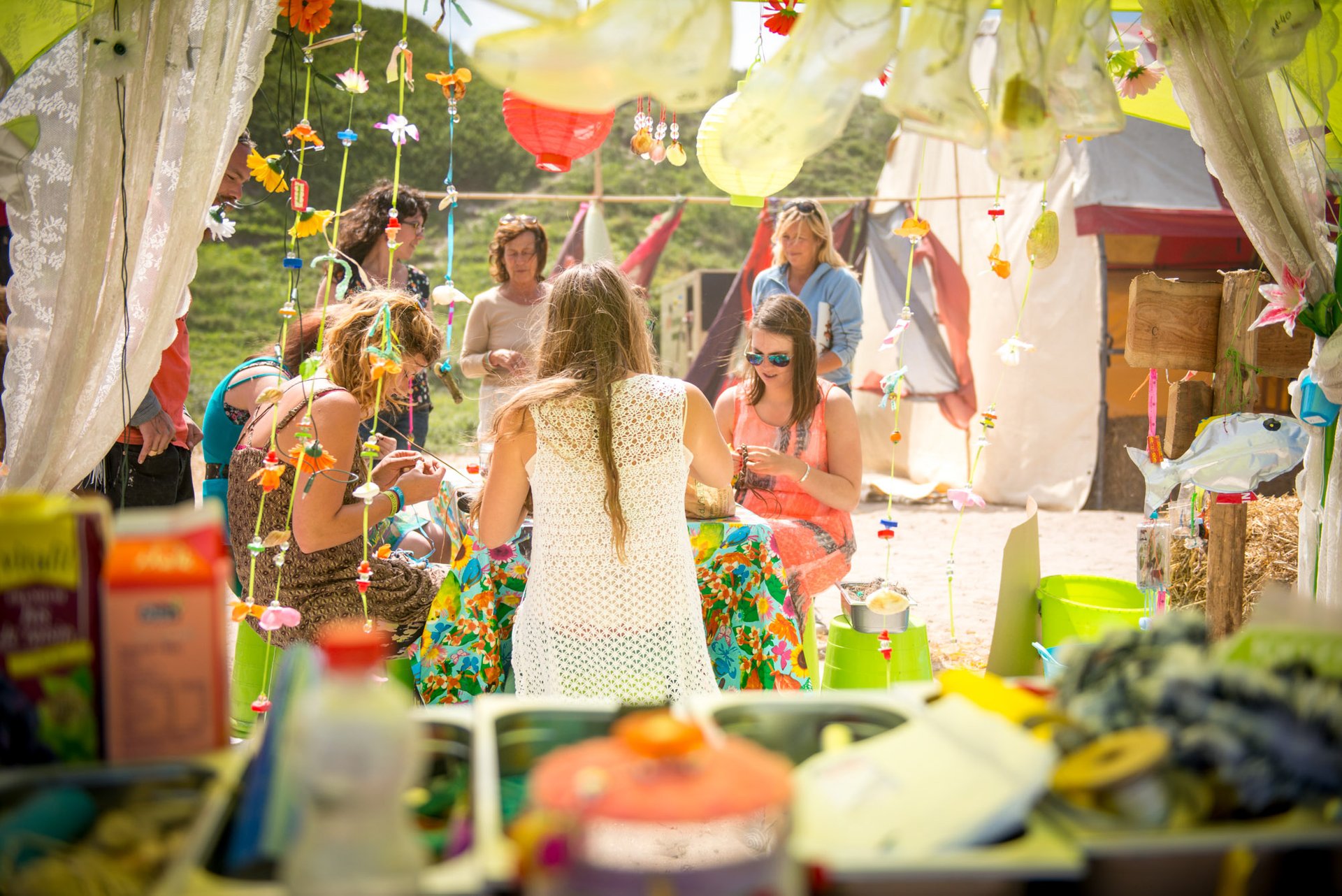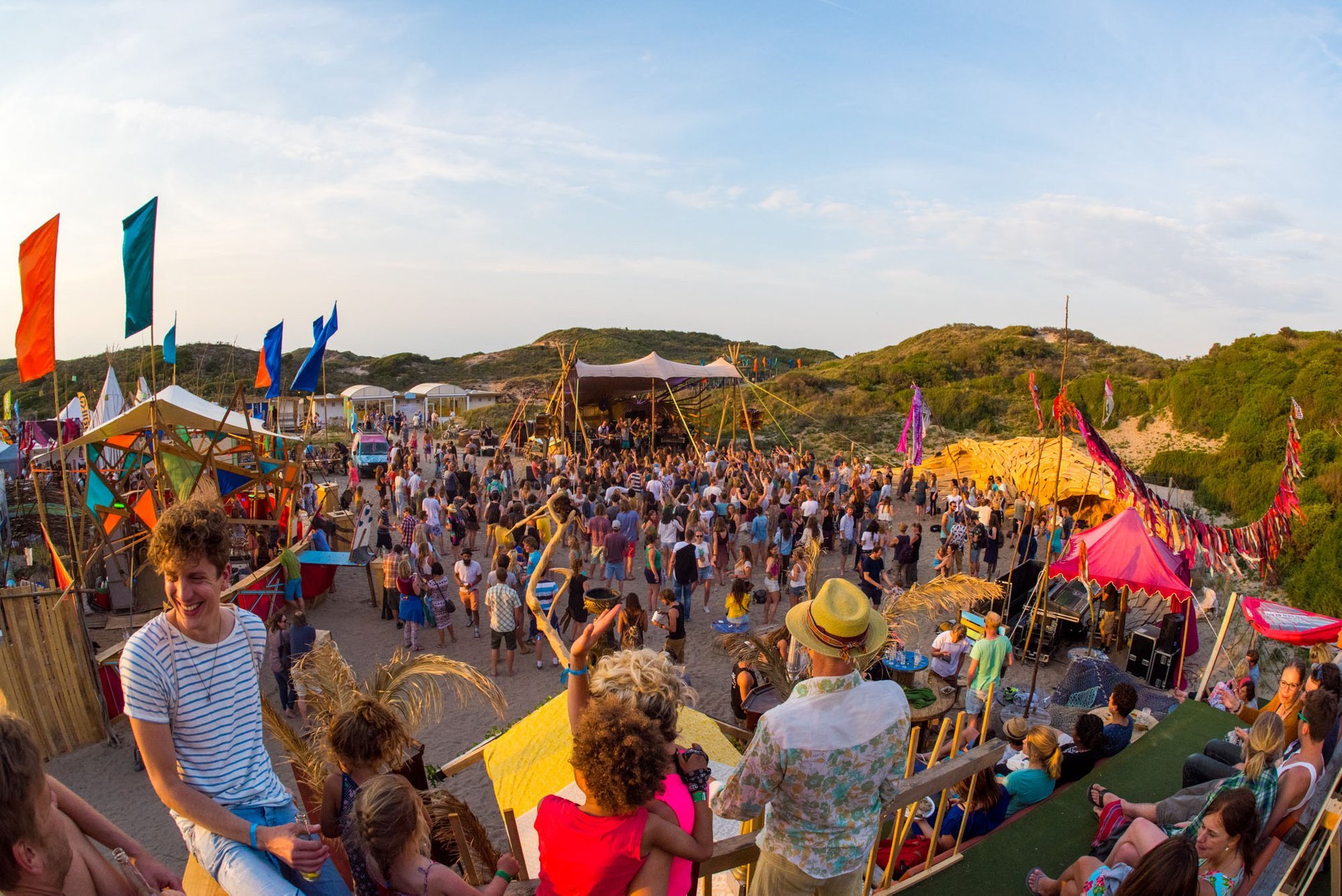 Surfana Festival is a three-day festival that used to be held at the beginning of summer to kick off the beach season. But in 2019 it's rescheduled to early September and is now meant to become an exquisite end of the season. The celebration takes place in a lovely Camping de Lakens in the dunes of Bloemendaal around the Dutch national park of the Kennemerduinen. This is just 40 km (25 mi) outside of Amsterdam, and a stone's throw from the North Sea.
The name of the festival hints its relation to surfing. It's indeed surf-focused and draws surf-minded people from all over the globe. Likewise, the bands and musicians come from all corners of the world.
However, Surfana is not just a music or surfing festival, it's also a celebration of a lifestyle that allows you to connect with nature and each other and live a good life. All in all, Surfana is a fine blend of music, arts, foods, clinics, and love. During the festival, you can participate in all sorts of water sports like surfing, sail a catamaran, and kitesurfing, as well as spiritual practices like didgeridoo music, pilates, and yoga.
Everyone, young and old, is welcome to join the crowd of free, energetic, sportive, loving, and supporting people. The tickets are sold in three phases—early bird, late bird, and standard weekend. Kid's fee is much lower. A weekend camper van is also offered for additional payment.
Find hotels and airbnbs near Surfana Festival (Map)