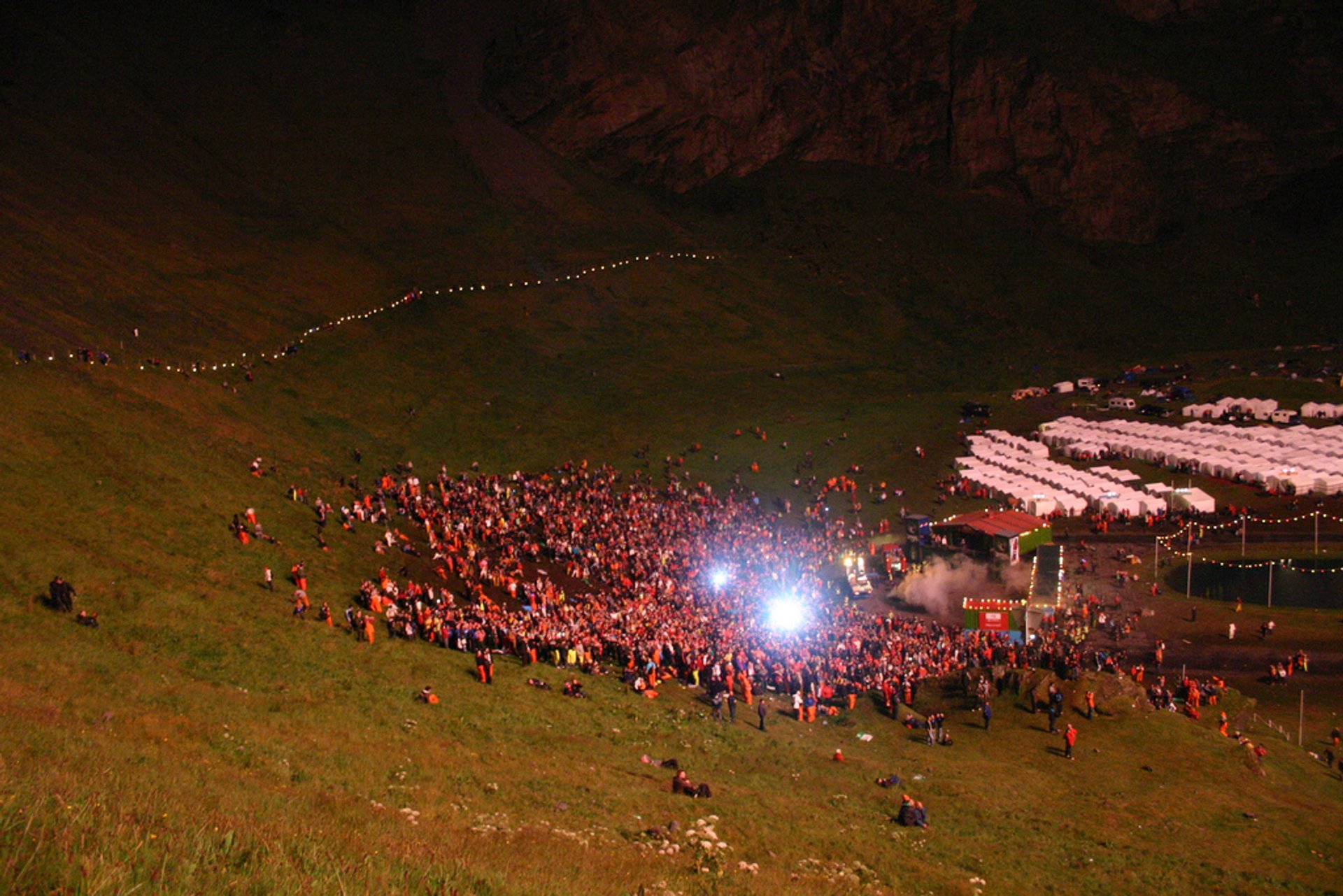 Probably a few of the most crowded and most vibrant days on the island during the whole year are those of the Thjodhatid camping festival. It lasts for a few days during the first weekend of August, and there are events prepared for every night of the festival.
Entertainment of all kinds includes the traditional bonfire, fireworks, concerts and "hillside sing-along". Specially built structures and large white tents are put in the valley by locals who welcome visitors to prove Westman Islands' famed hospitality. They welcome guests for coffee, smoked puffin and other local food.
There is also another type of entertainment like during one of the nights people are supposed to hook-up with each other. So, why not join in? The torches are lit up, the music is playing, and people are singing, dancing and drinking. The media will sometimes exaggerate when it comes to this festival, giving it a bad reputation, but the festival is secured by police and there is no place for dilemmas about attending.
The last day of the Westman Islands Camping Festival is supposed to be the magical one where a special "Thjodhatid" song is dedicated to the festival. Other well-known Icelandic songs are also played so that everyone in the valley can sing along under a sky illuminated by bonfires. The festival allows a large number of strangers to feel close to each other as a family that eats, drinks, sings and has fun together.
Find hotels and airbnbs near Westman Islands Camping Festival (Þjóðhátíð) (Map)