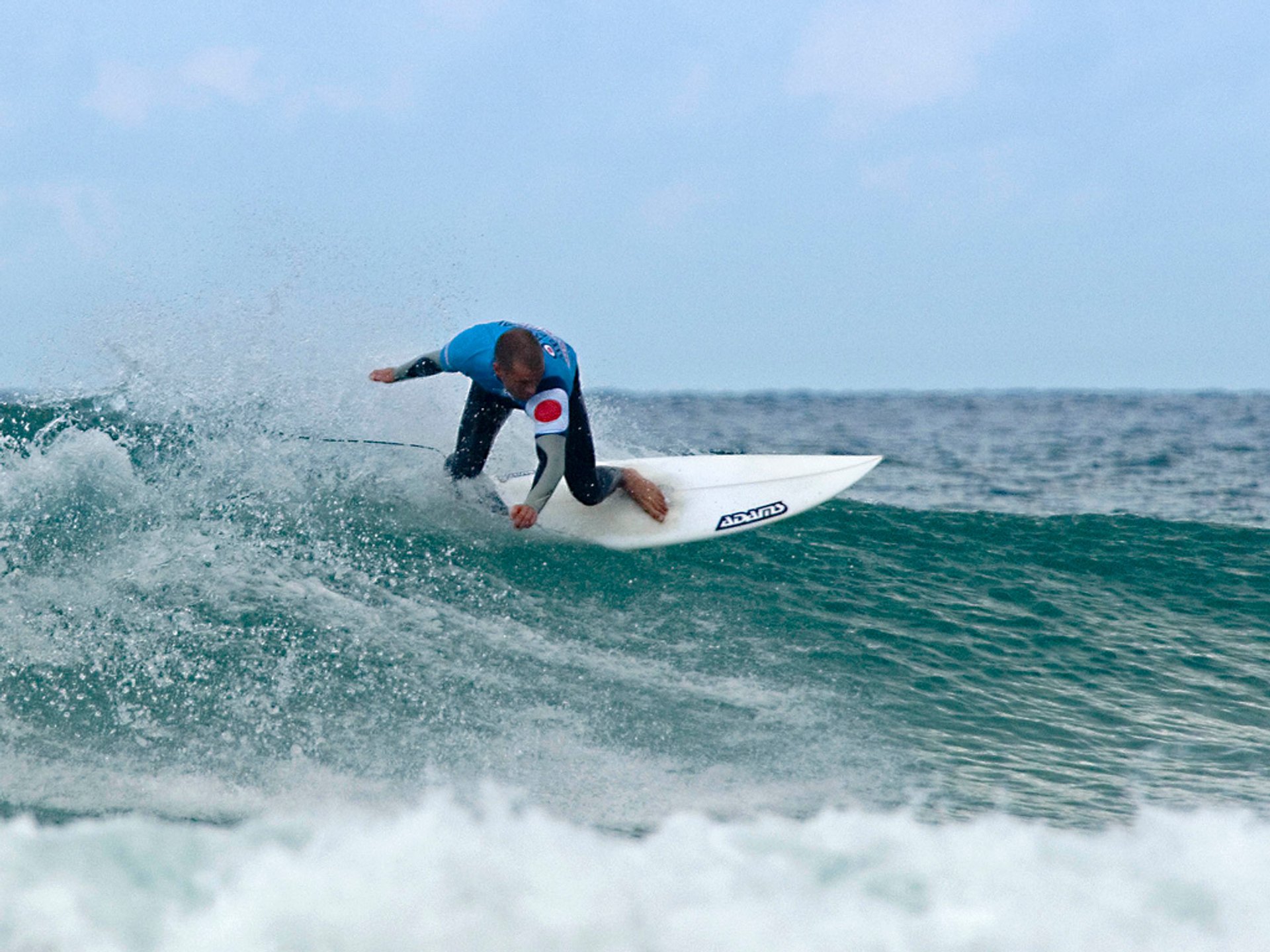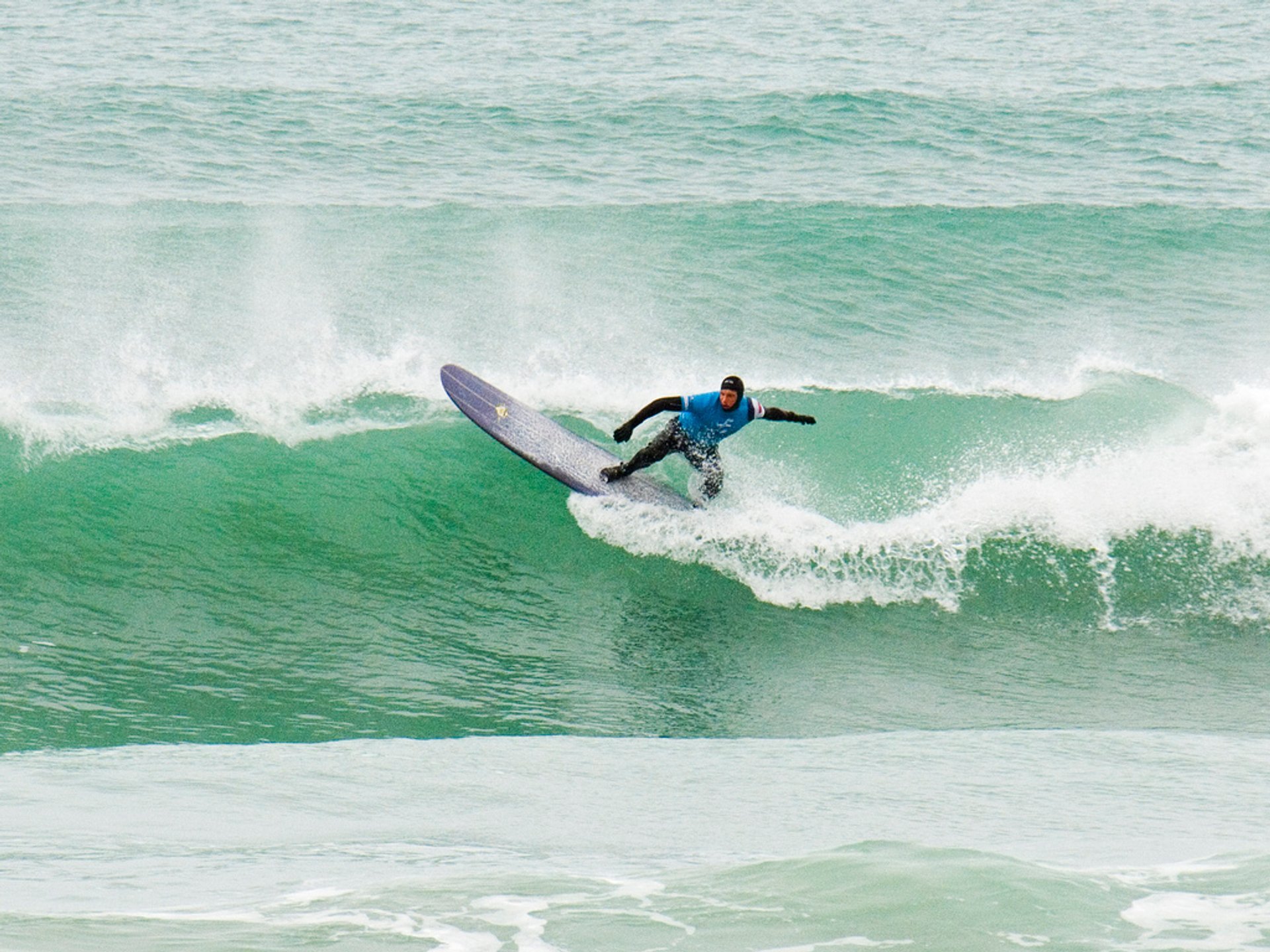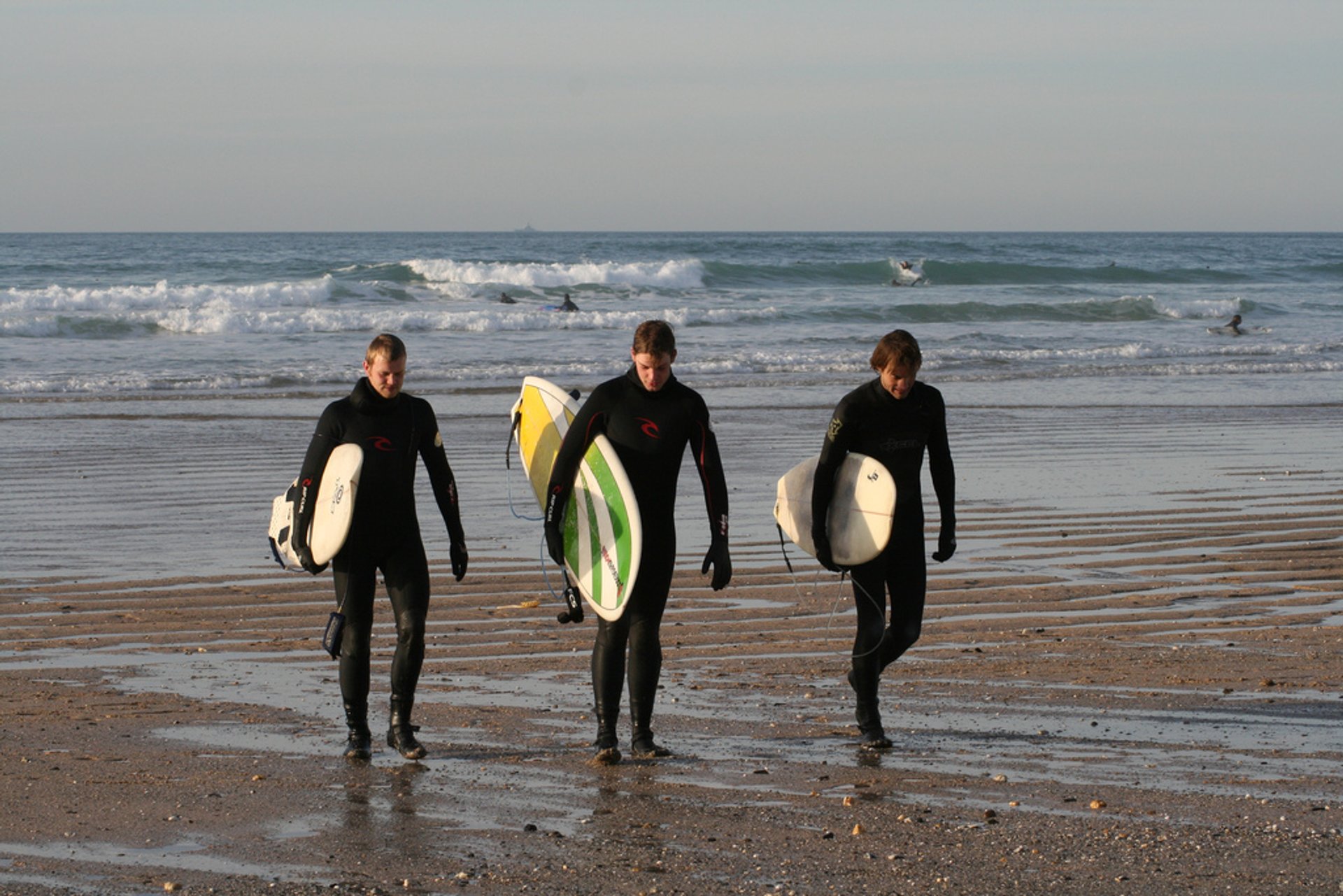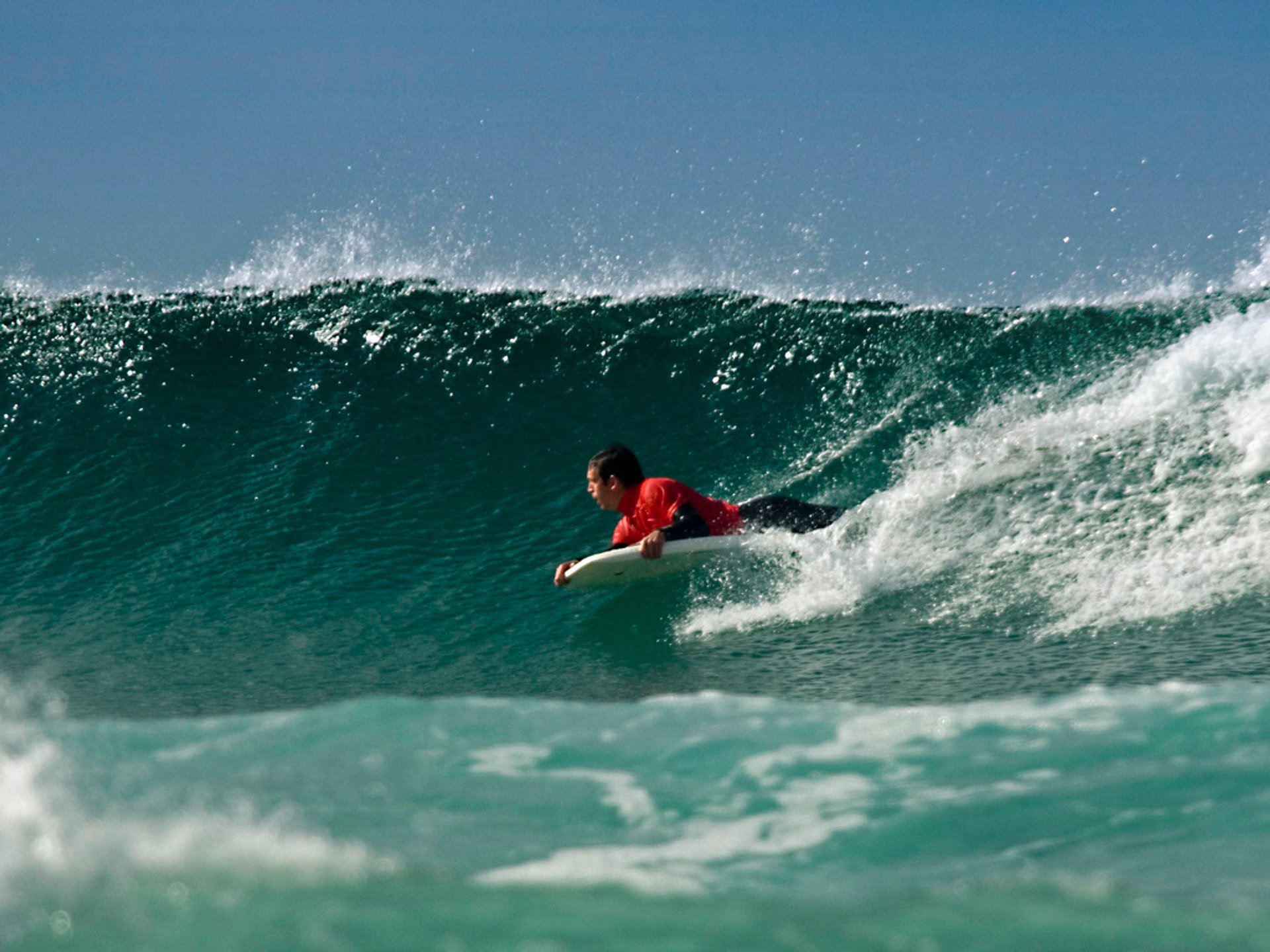 If you don't mind cold water, the time from autumn to spring is ideal to conquer the waves in Cornwall County. Go to the fishing town of Newquay considered one of the main centers of surfing in England. Fistral Beach serves as the venue for international surfing championships which have been arranged for two decades.
Excellent conditions for surfing (and kitesurfing) are available in Norfolk at Hunstanton Beach. The village in the western part of North Devon is a truly magical place with beautiful sandy beaches and scenic landscapes as well. Thanks to the great waves of the Celtic Sea, this area attracts surfers from all over the United Kingdom. West Wittering is a small village in the county of Sussex, which despite its small area is known for good beaches with high waves.
Generally, the surfing season runs from autumn to spring, best months being March–April and October–November.
Find hotels and airbnbs near Surfing (Map)