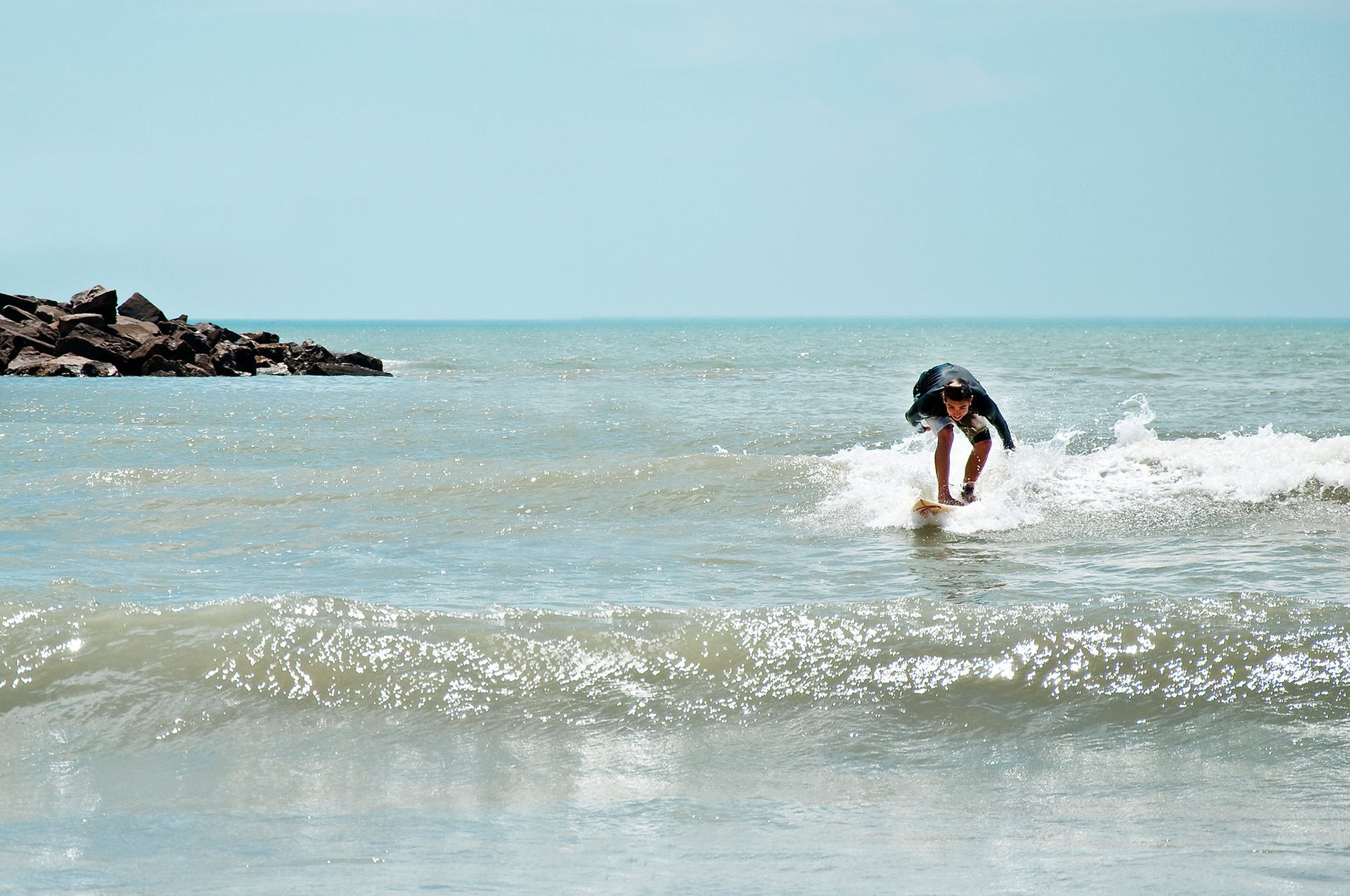 Surfers usually catch the biggest waves in Buenos Aires Province, most spots spread between Pinamar and down to Mar del Plata. The waves in this area are rather inconsistent, and it is believed that the best ones are around Mar del Plata. The name, 'Mar del Plata' means "Silver Sea" in Spanish. During the summer the beaches are literally packed with vacationers. In addition, the waves are not as big and the water temperature is rather warm.
The best swells come during autumn and winter (from around April to June) and the Antarctic currents, offshore winds, and tolerable temperatures make the water most enjoyable and produce great swells along the entirety of the coast.
Mar del Plata beaches have waves suitable for beginners and experts. Conditions permitting, it can offer something for everyone. Mar del Plata has several beaches where you can surf. The most popular are Playa Varnesse, Playa Grande, Waikiki, and Playa Mariano. But the main surfing action is centred around the breaks of Playa Grande.
Find hotels and airbnbs near Surfing (Map)