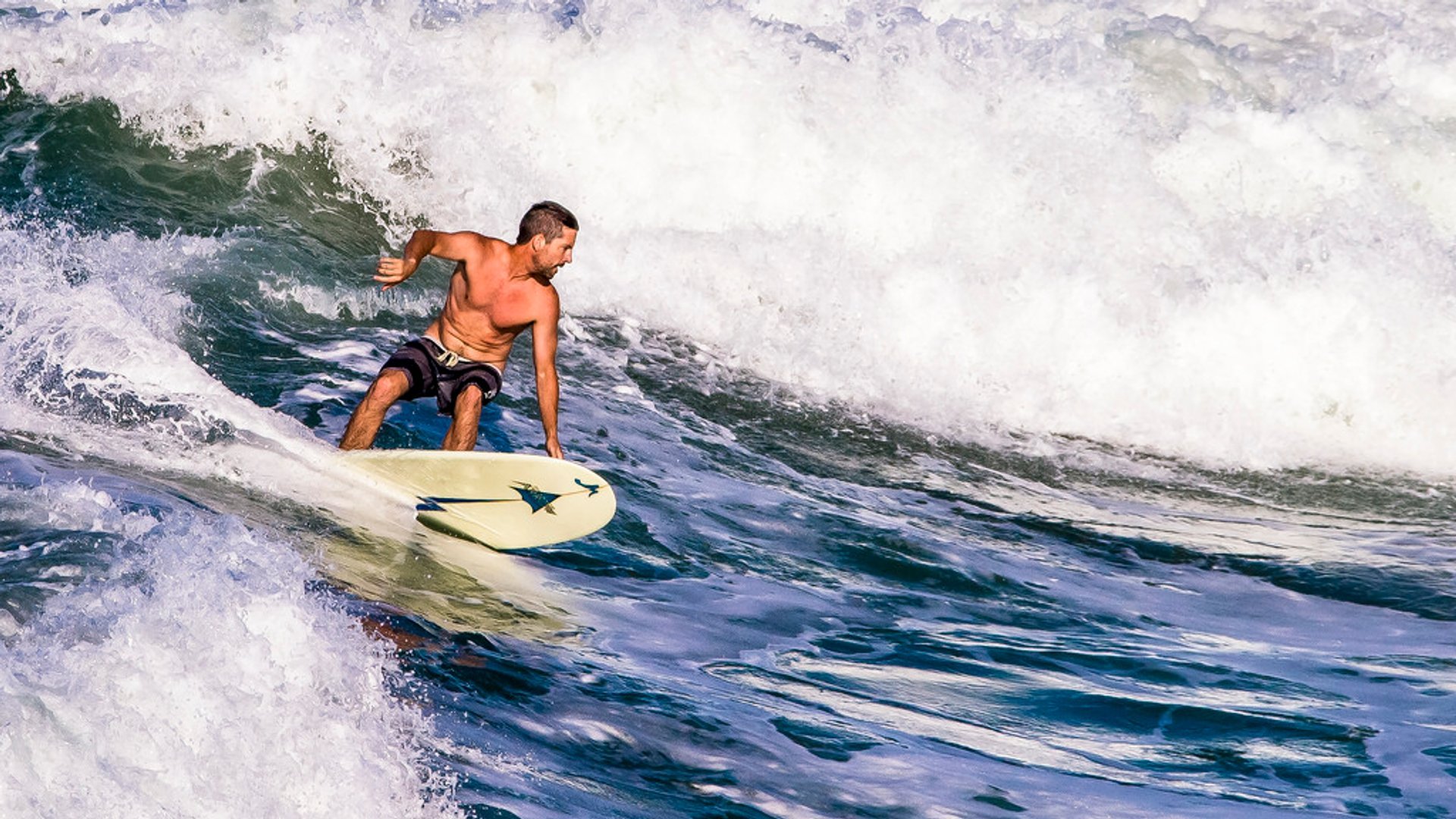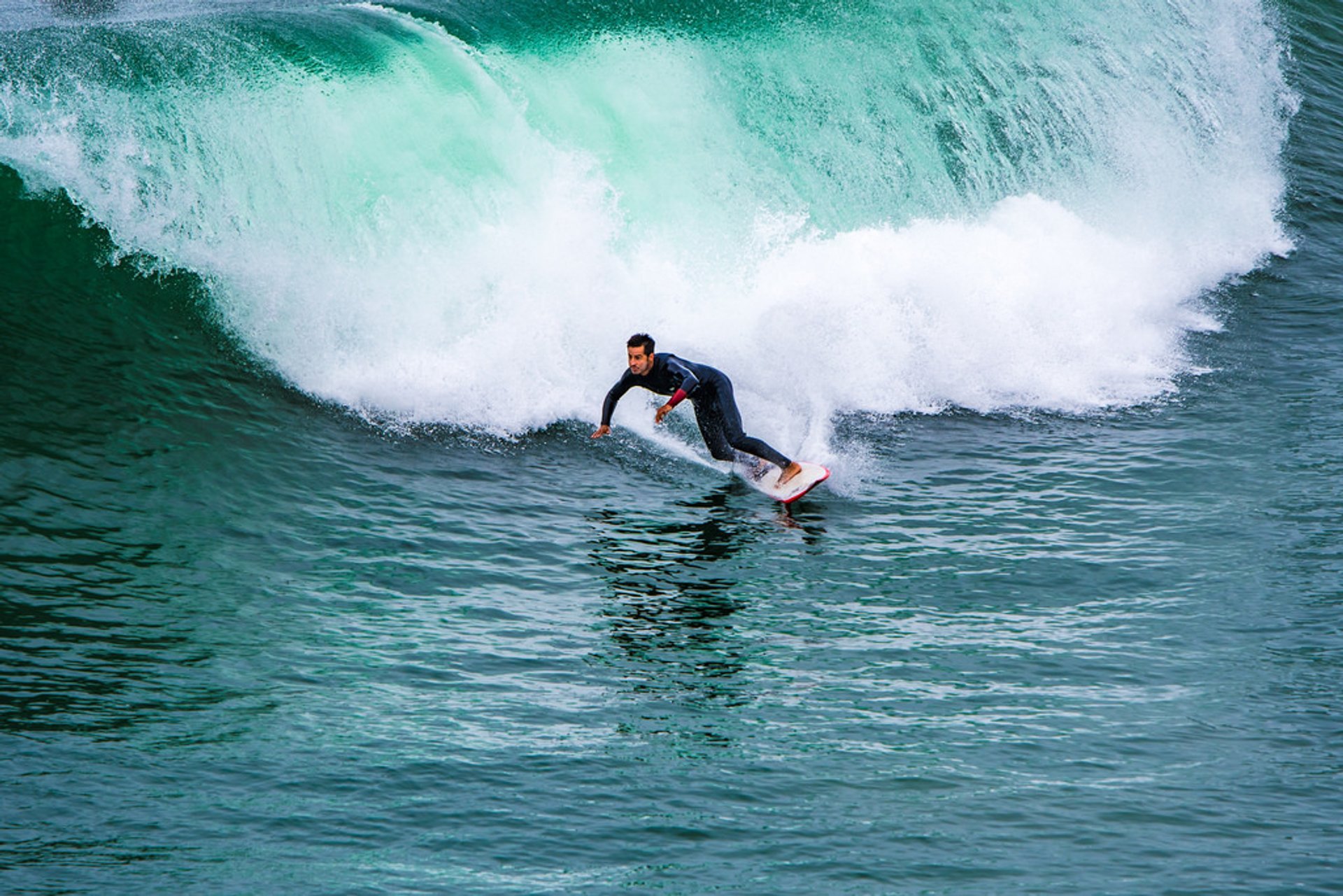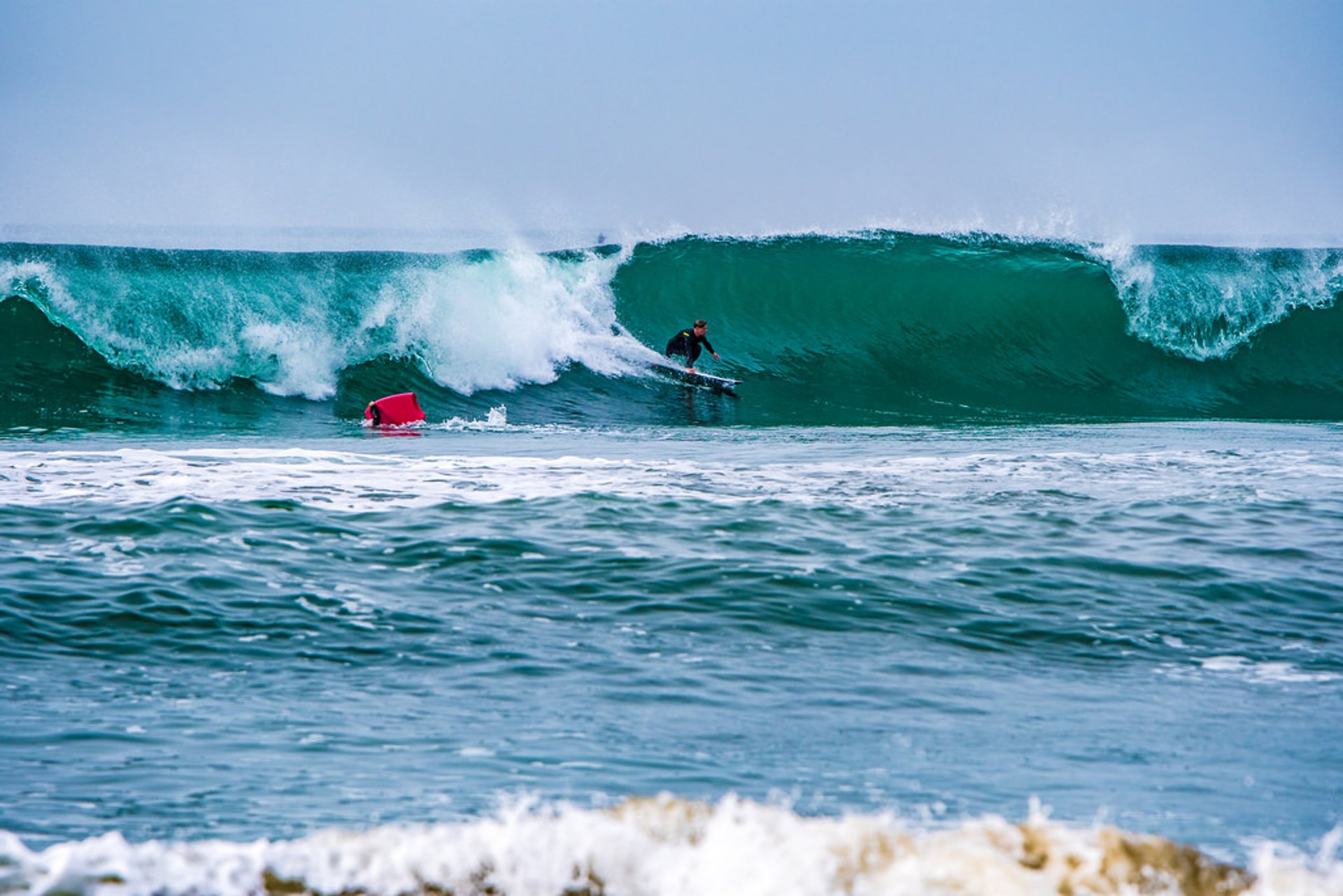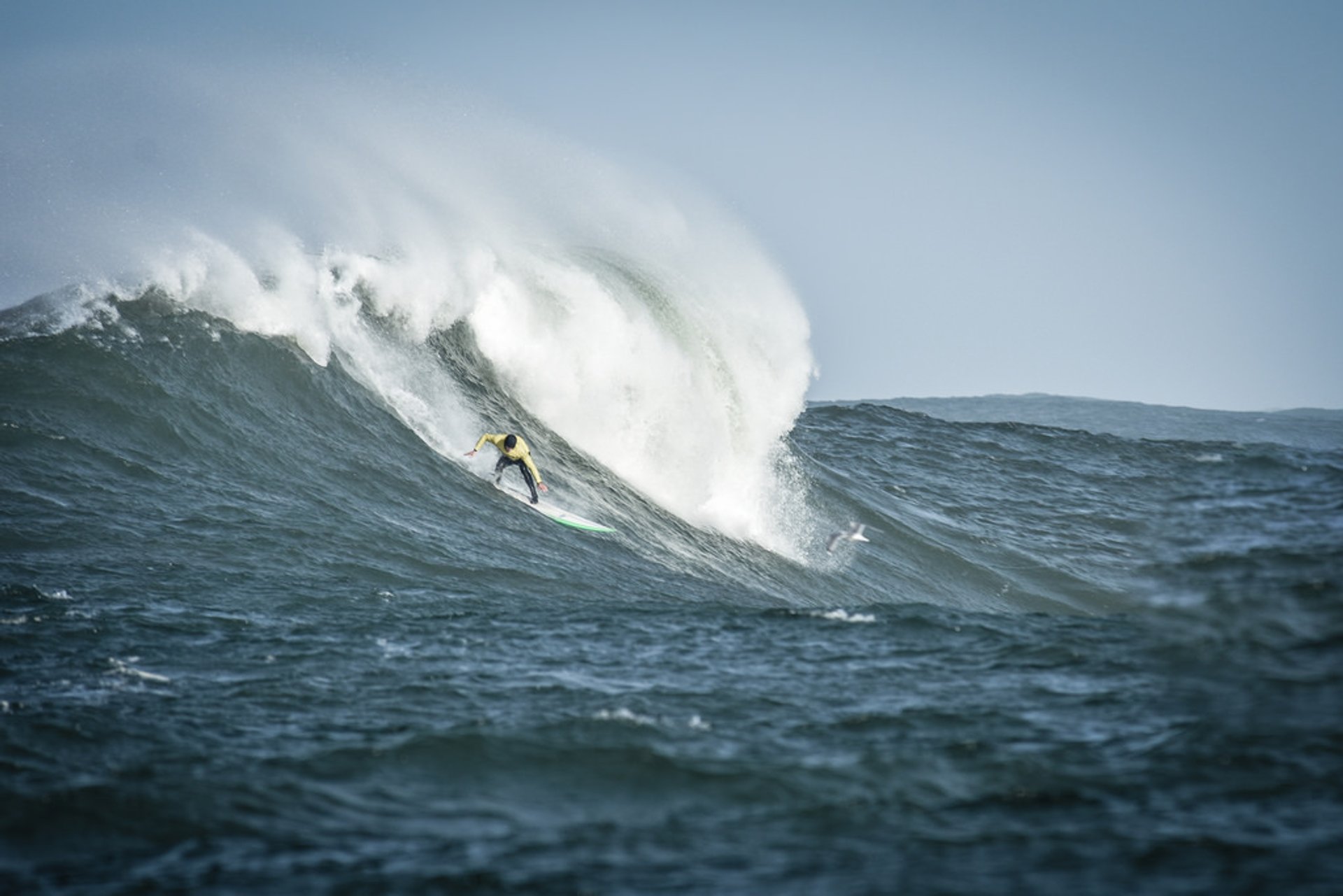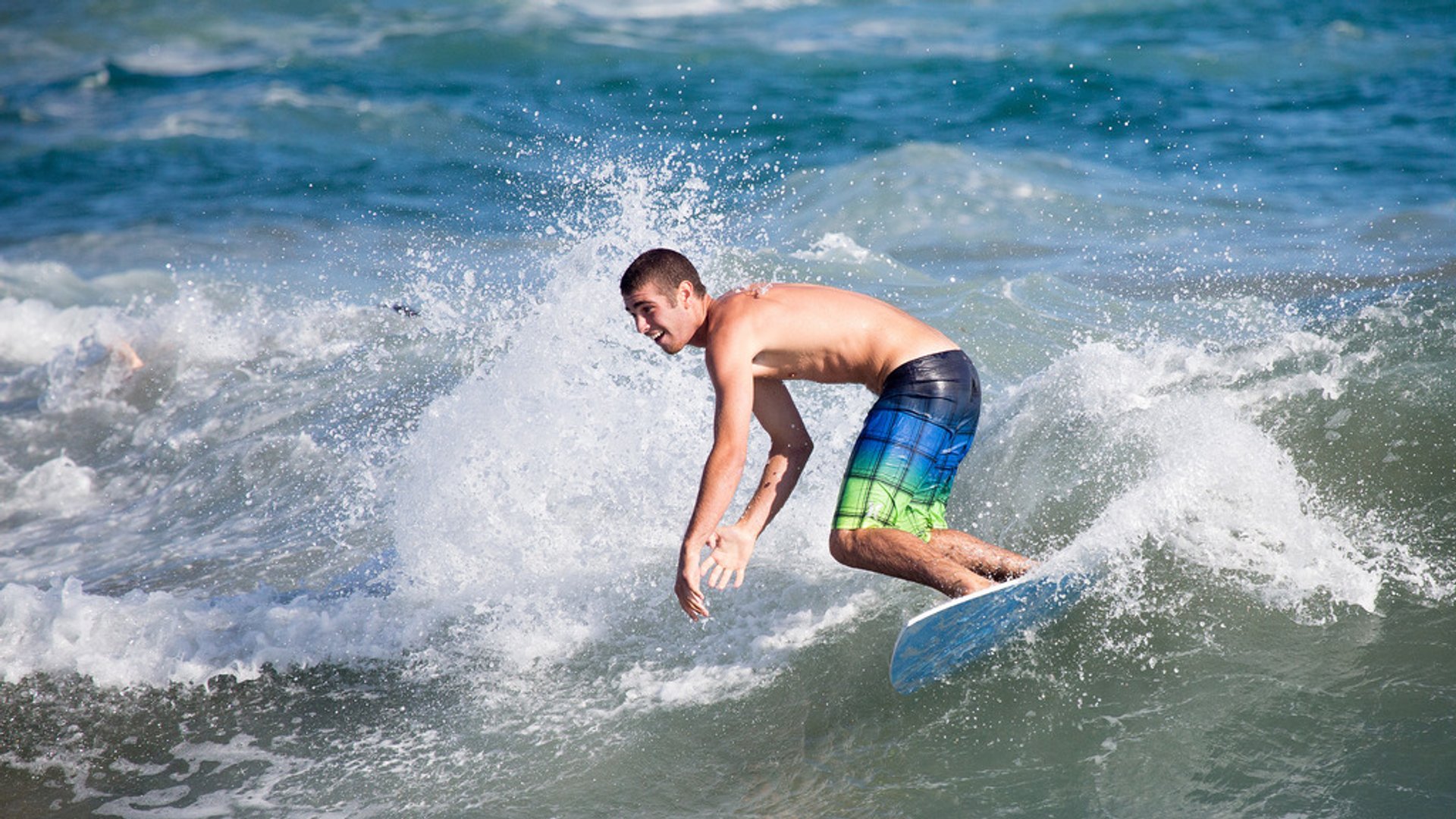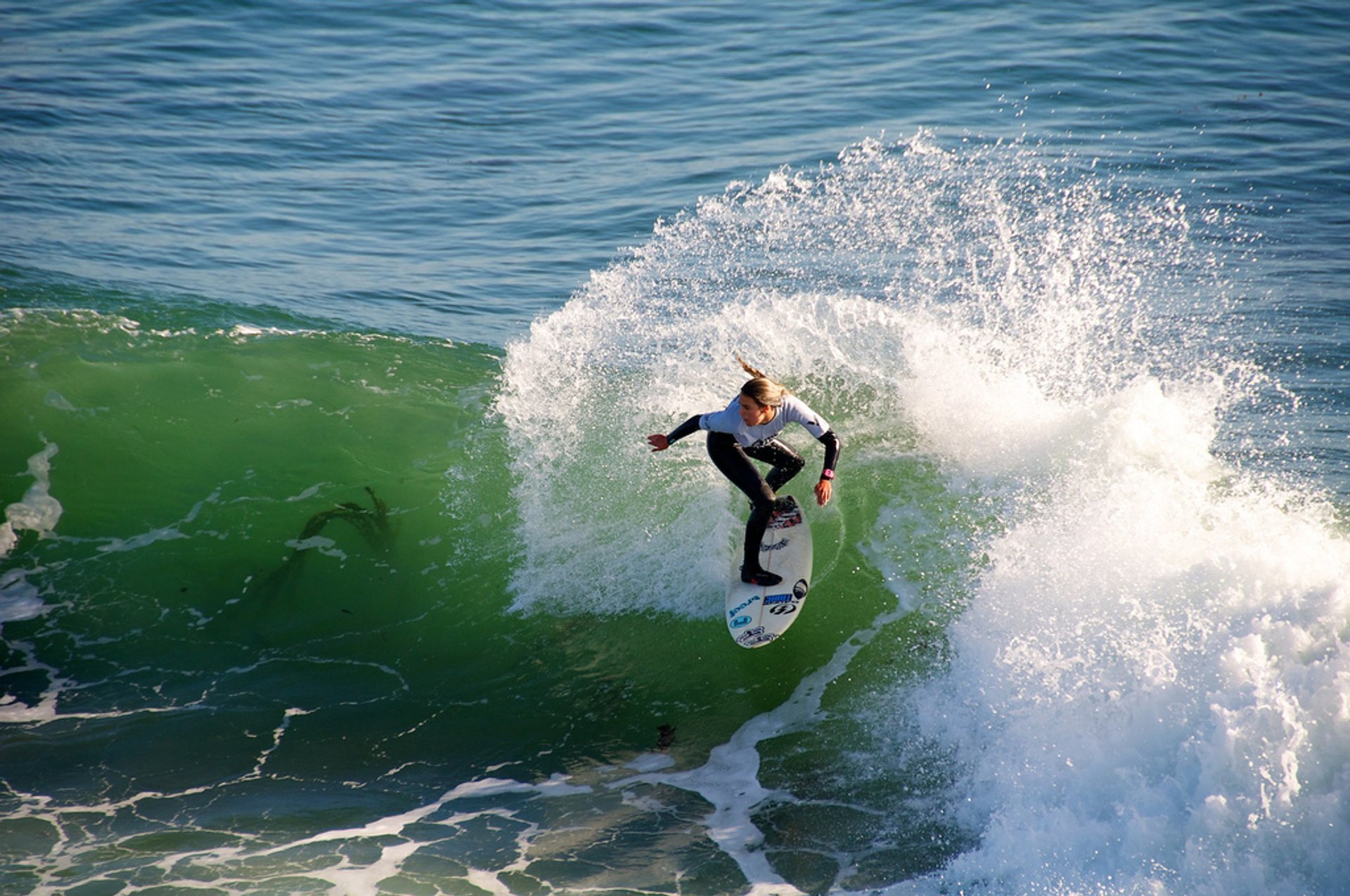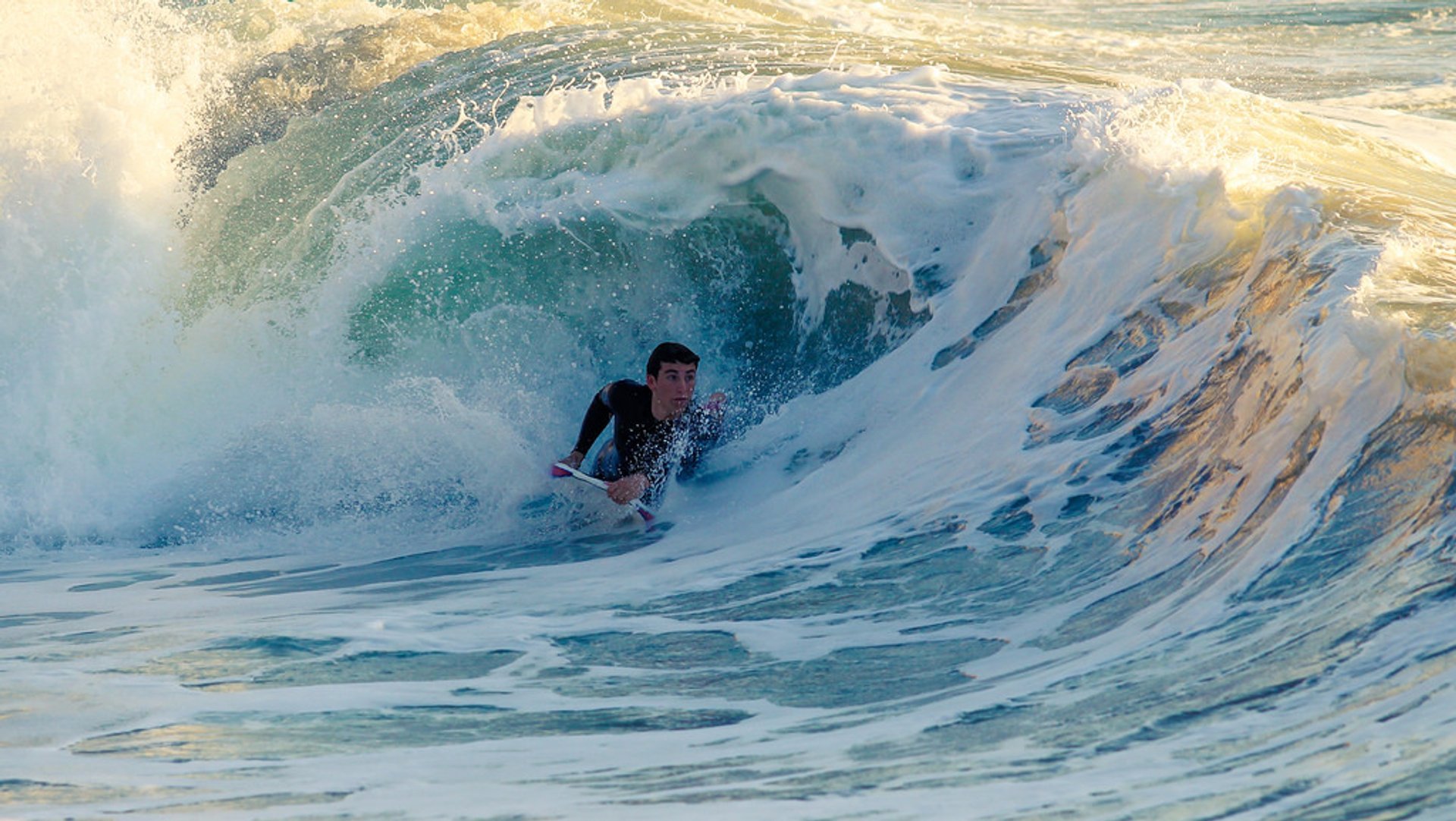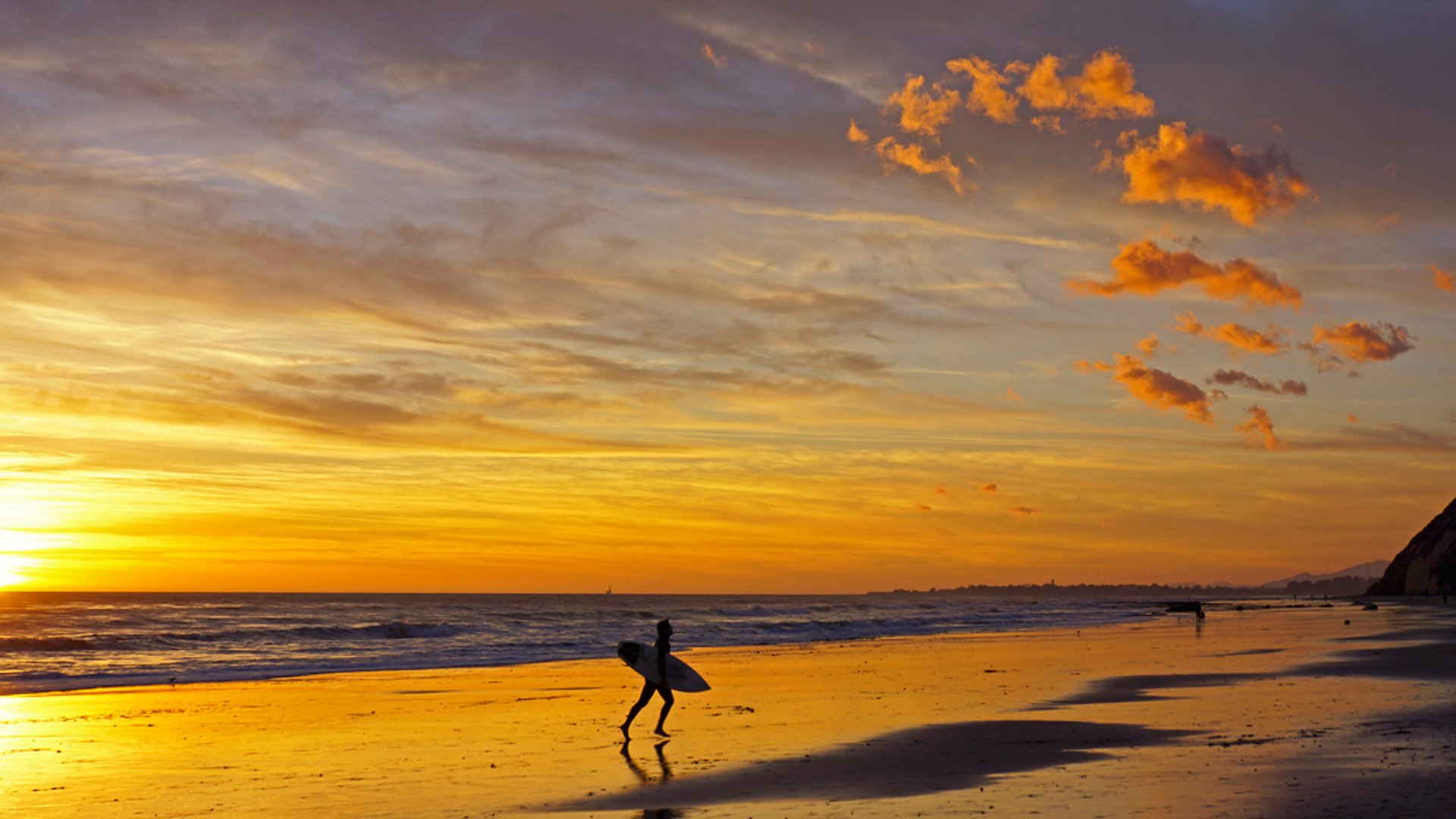 It's hard to live in California and not to try surfing. Here you can experience everything from beginner-friendly waves to the big wave surfing. Over thousand kilometres of beaches makes this state an ideal surfing destination. The most popular surfing spot in California is Huntington Beach. It is known as "Surf City" and is the capital of surfing in CA. You can spend the whole day surfing, without waiting for the right time.
If you are looking for a more peaceful place, head to Limantour Beach in Point Reyes or to Carmel-by-the-Sea. Both are known for beautiful white sand stretches, wildlife, and hiking trails. If you are looking for huge Pacific Swells, Santa Ana and Mavericks are the best choice for you.
Southern California features over 60 great surfing spots easily accessible and with perfect tubes. Los Angeles and San Diego are the biggest surf cities in Southern California. Over 20 perfect surfing spots can be found at each of them. Zuma Beach, Topanga, and Venice Beach are the beaches for intermediate and advanced surfers only. El Porto is a great beach for beginners, while Hermosa and Manhattan Beach are good for every level of surfing. The Wedge in Newport Beach is one of the must-go surf destinations in SoCal. It is known for its incredible backwash ride, hollow, deep waves and quick breaks in the sand.
Numerous good spots can also be found in Santa Cruz, the Central Coast, and Bay Area. Some of the top spots are Steamer Lane, Malibu, and Rincon. Salt Creek Beach, in Dana Point, features powerful left-handers.
During spring, both North Pacific and South Pacific swells can occur. It is a time for beachbreakers that like cross swells. The period from March through May delivers quite unpredictable conditions. One day it can be perfect, another—absolutely miserable.
Summer brings South and Southwest Southern Hemi swells. This time is better in south facing regions, like Orange and Northern LA Counties, as well as some areas in San Diego and Ventura. Summer is also known for long periods of flat conditions. South and Southeastern hurricane swells occur from August through October.
Fall surfing conditions are somehow similar to those in spring, but much better. Again, a combination of cross swells is good for surfers. Wind conditions are quite good, and beaches are less crowded than in summer.
Winter offers larger and more constant swells. It is a prime season for surfing in various spots in Santa Barbara, Ventura, and South LA. Great weather and wind conditions will last all day long. You just need to check the low and high tide on the spot you've chosen. Low tide means more shallow choppy waves and what you really need for a perfect ride is a high tide. The biggest waves usually come from the North from December through February. The best conditions appear at early morning session and the lineup is not so packed during mid-week.
Find hotels and airbnbs near Surfing (Map)