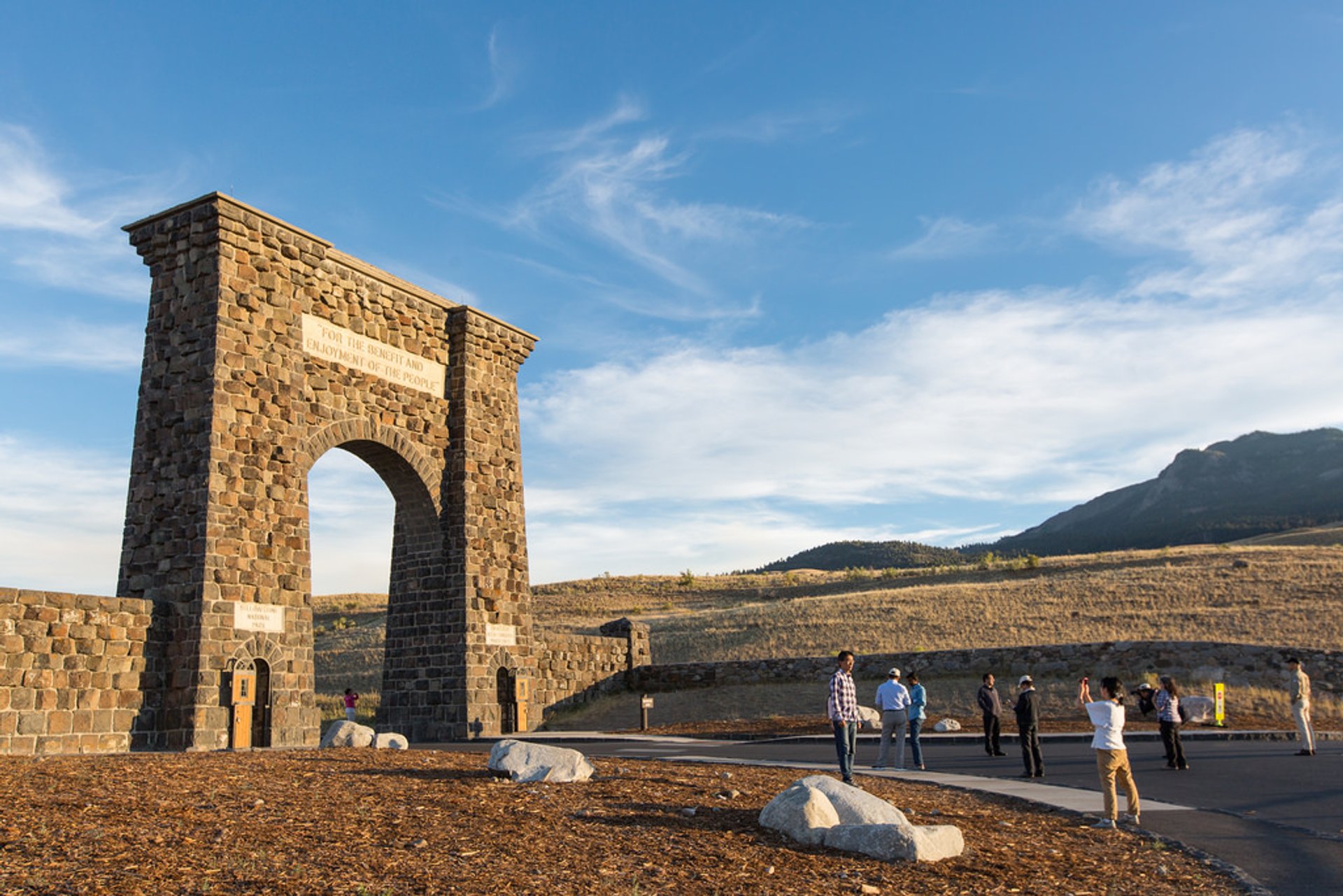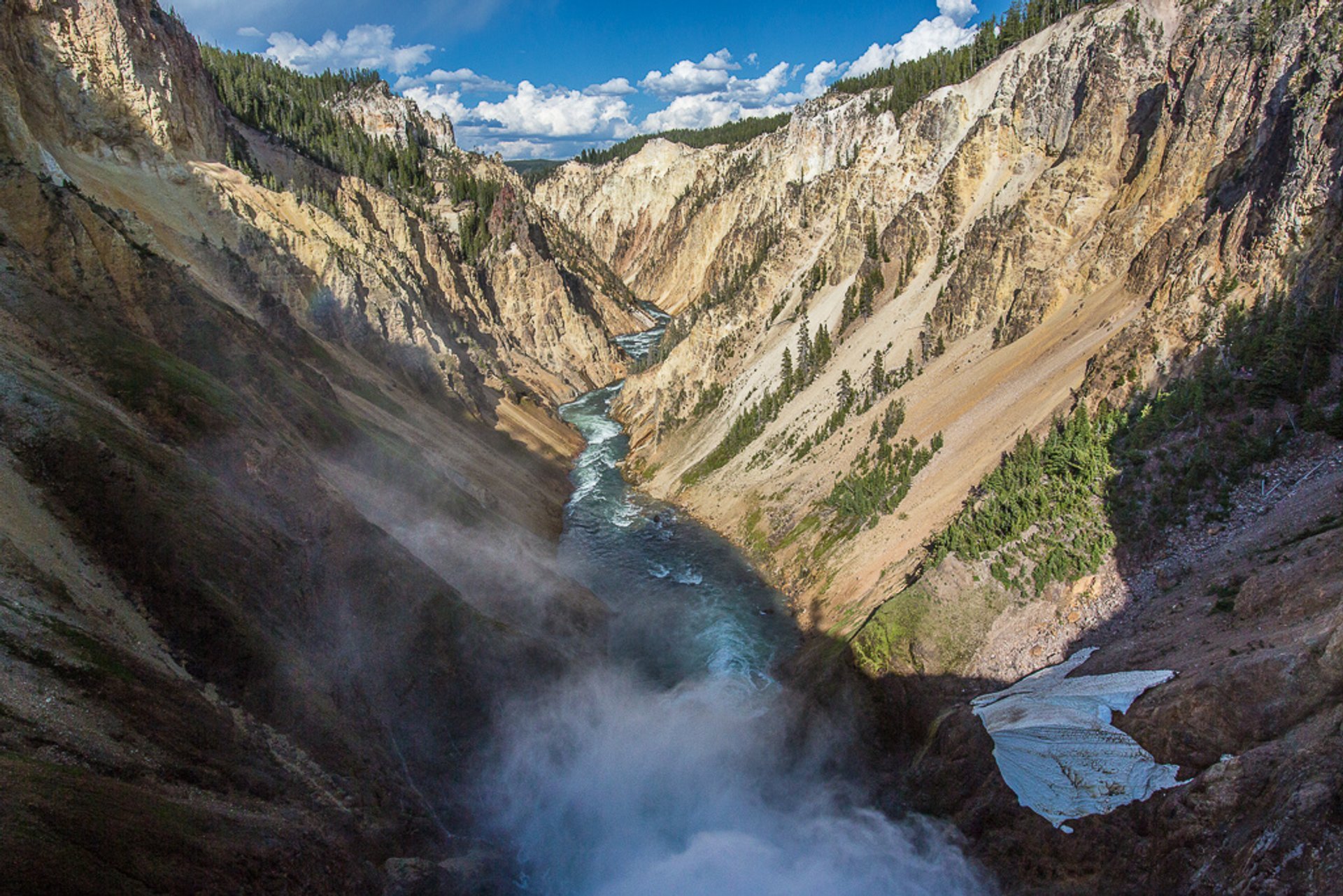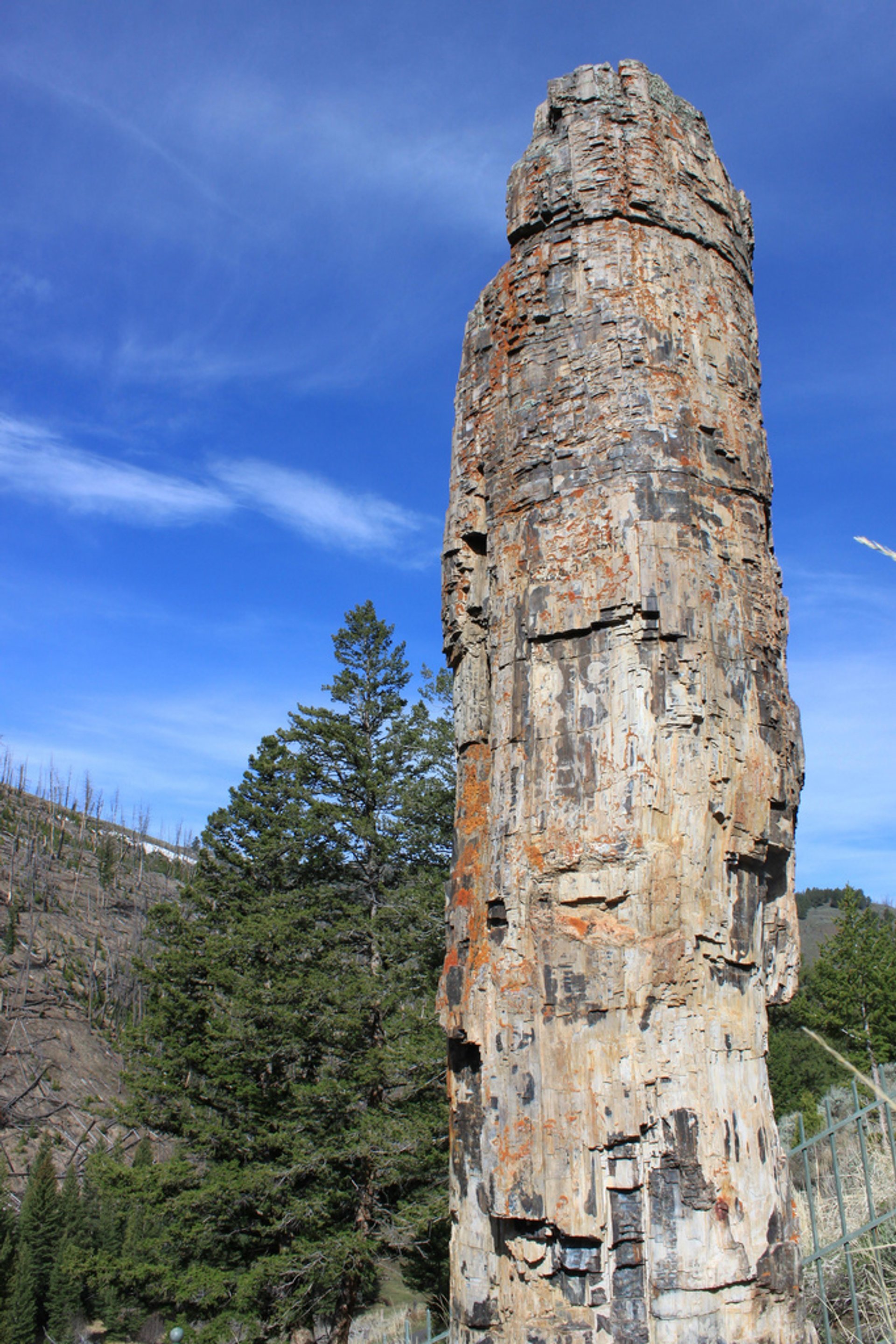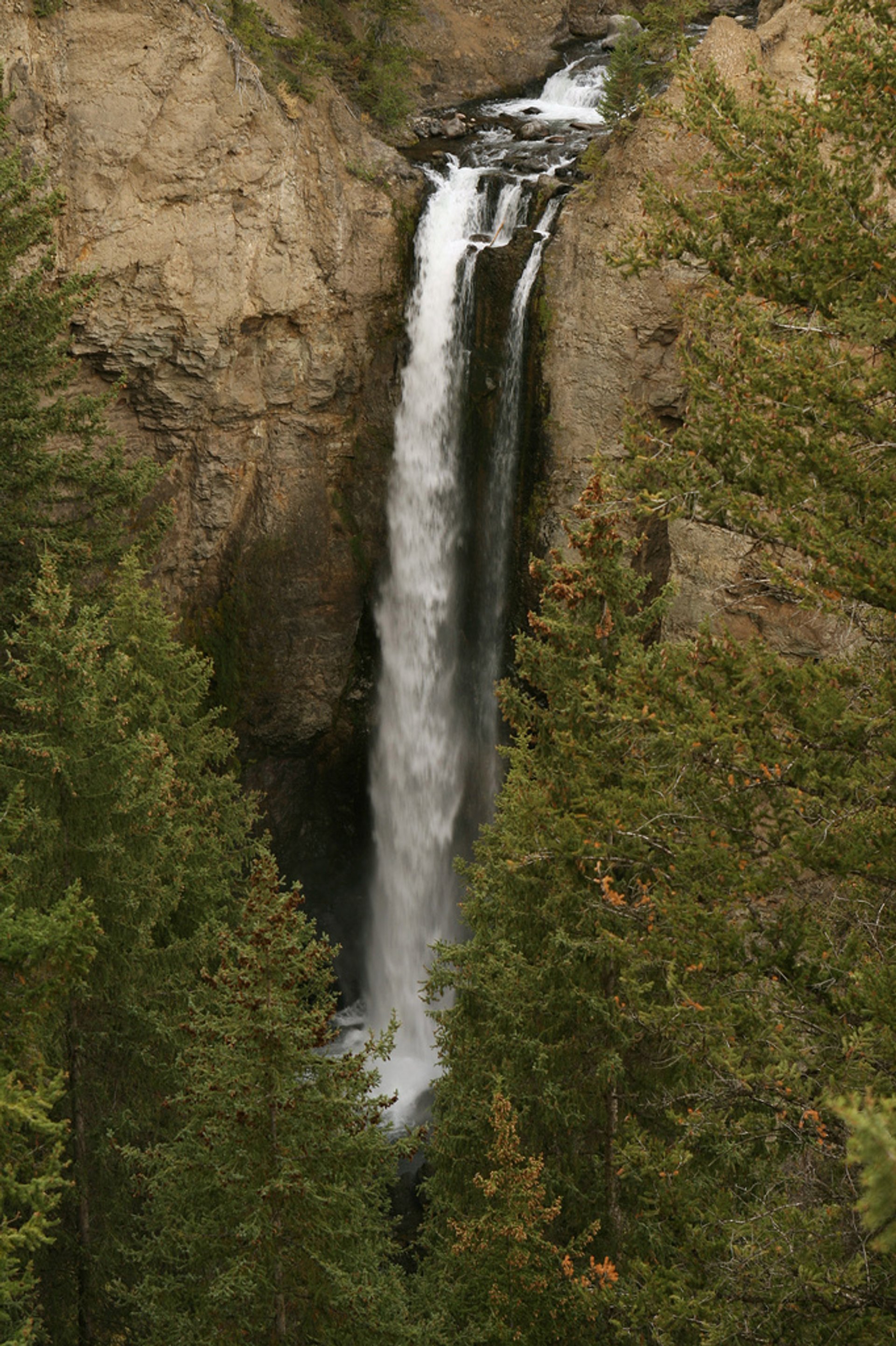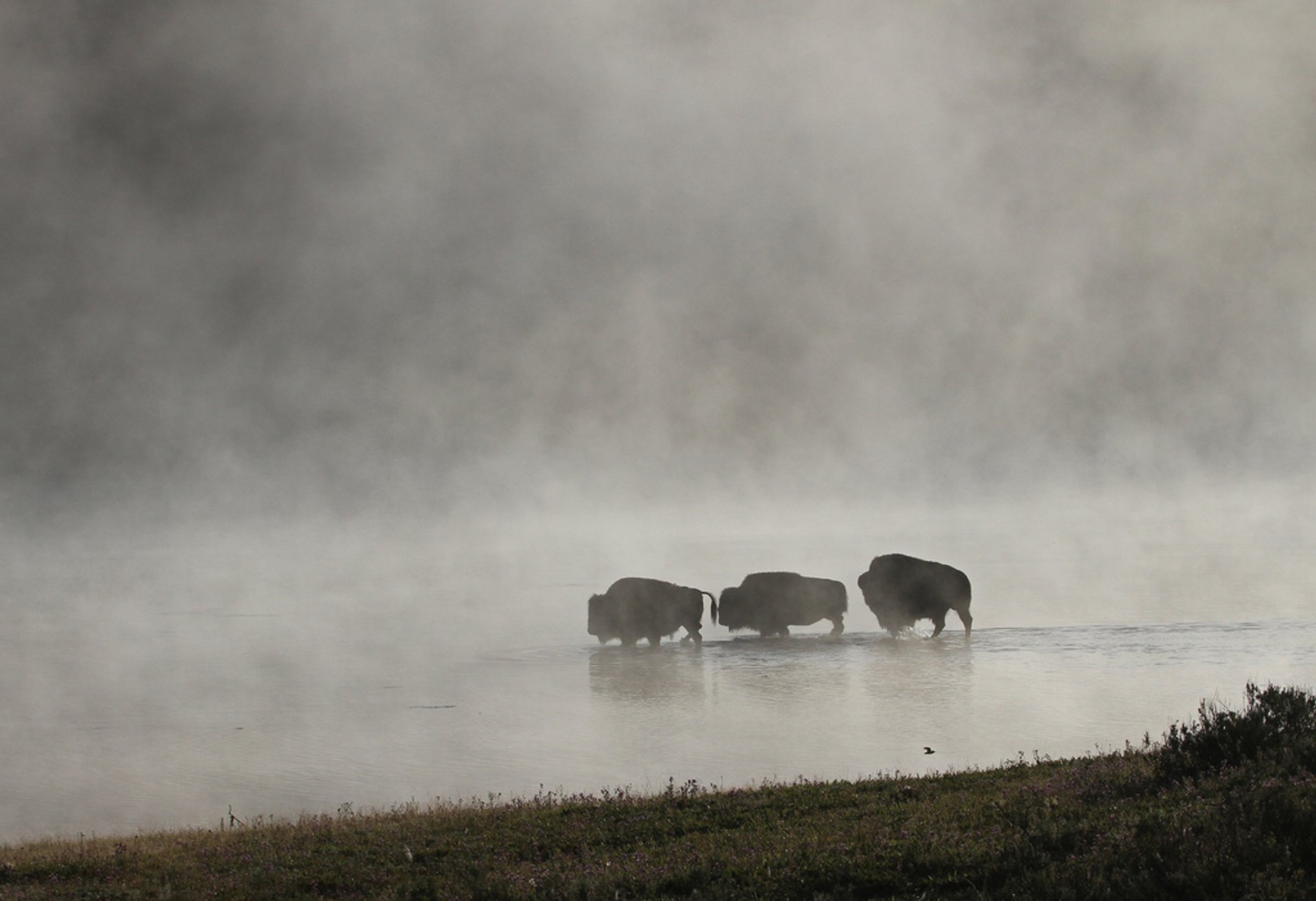 Yellowstone National Park
The Tower-Roosevelt area is famous for its natural and historic highlights. Incredible views of canyon walls, the Yellowstone River, and the amazing Tower Falls are just a small part of natural attractions on your way. The area was loved and frequently visited by President Teddy Roosevelt, hence how it got its name.
The Petrified Tree is another highlight, a perfect ancient redwood that attracts lots of visitors. The largest concentration of these trees in the world can be found at Specimen Ridge.
The most popular natural sight in this area is Tower Fall. It is a 40 meter high beautiful waterfall framed by volcanic pinnacles. The Yellowstone River features groups of thermal springs and is also the habitat for various birds and animals.
The whole area is a great spot for wildlife watching. A large number of black bears, elk, deer, moose, bighorn sheep, and wolves are all frequently seen in this area.
The area between the steep canyon walls along the Yellowstone River is where bighorns live. It is a perfect place for hiding their young from various predators during spring and summer period.
Find hotels and airbnbs near Tower-Roosevelt Area (Map)