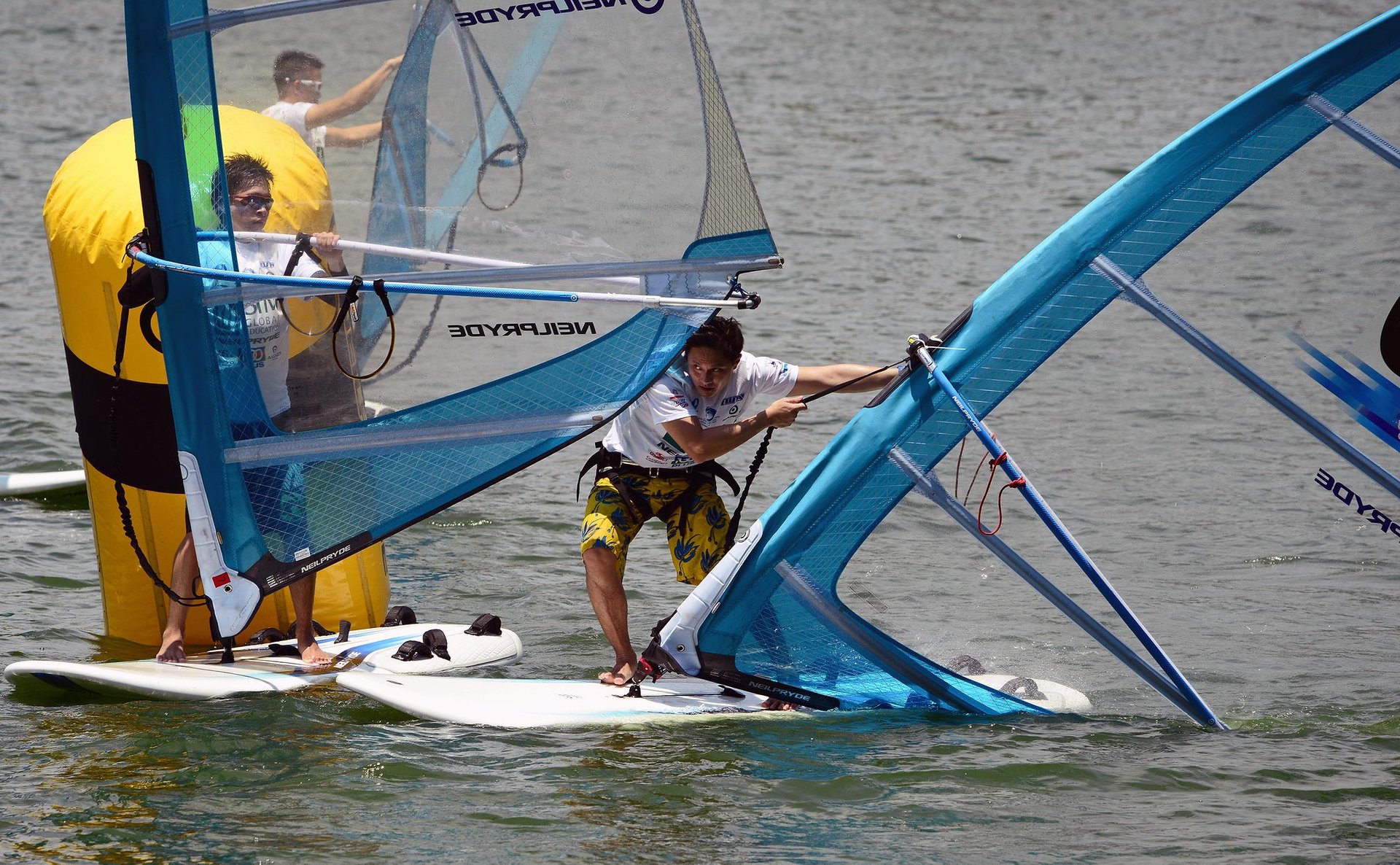 Singapore is not a typical destination for wind sports. However, it's surrounded by water and has a warm climate. So naturally, many enthusiasts are practicing both windsurfing and kitesurfing on the island-state. The good wind arrives in Singapore with Southwest Monsoon during June-September. However, the best conditions come with Northeast Monsoon from December to March.
Singapore has three clubs specializing in windsurfing located along East Coast Park: People's Association Water-Ventur, Constant Wind Sea Sports Centre, and Aloha Sea Sports Centre. These clubs have rentals, facilities to store sail and board and provide lessons for beginners. Waterfront East Coast Park is Singapore's favorite venue for relaxation and various kinds of sports.
Kitesurfing is also popular at East Coast Park. There is no rental for kitesurfing equipment, but some things are available for purchase. Singapore requires kiters to get a license and register with the Kitesurfing Association Singapore (KAS). Kiting is allowed at East Coast Sea Sports Club, Sunset Bay at East Coast Park, and Bedok Jetty near the East Coast Lagoon Food Village. Changi Beach is a popular spot for experienced kitesurfers, but beginners are not allowed to kite there due to strong currents.
Find hotels and airbnbs near Kitesurfing and Windsurfing (Map)