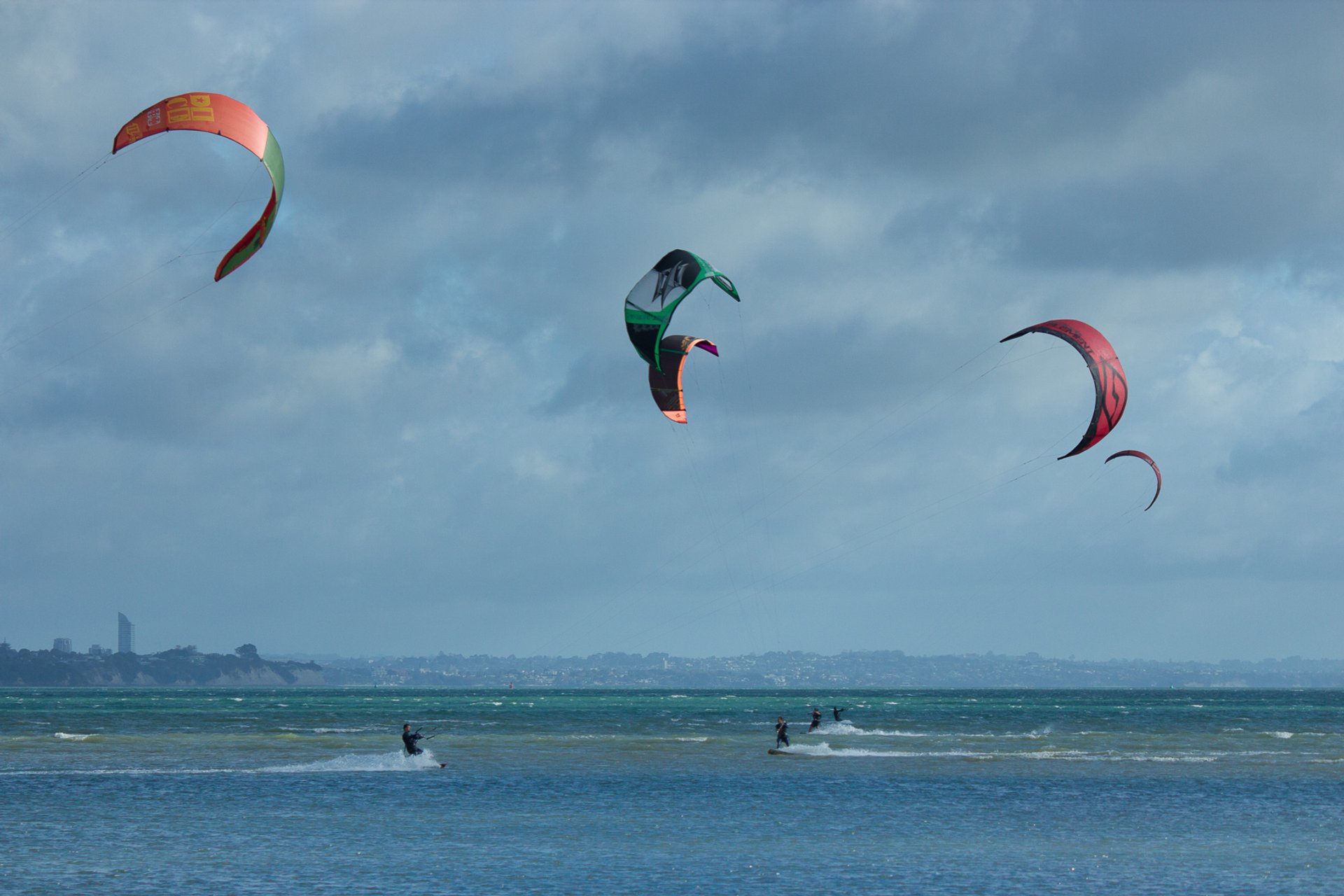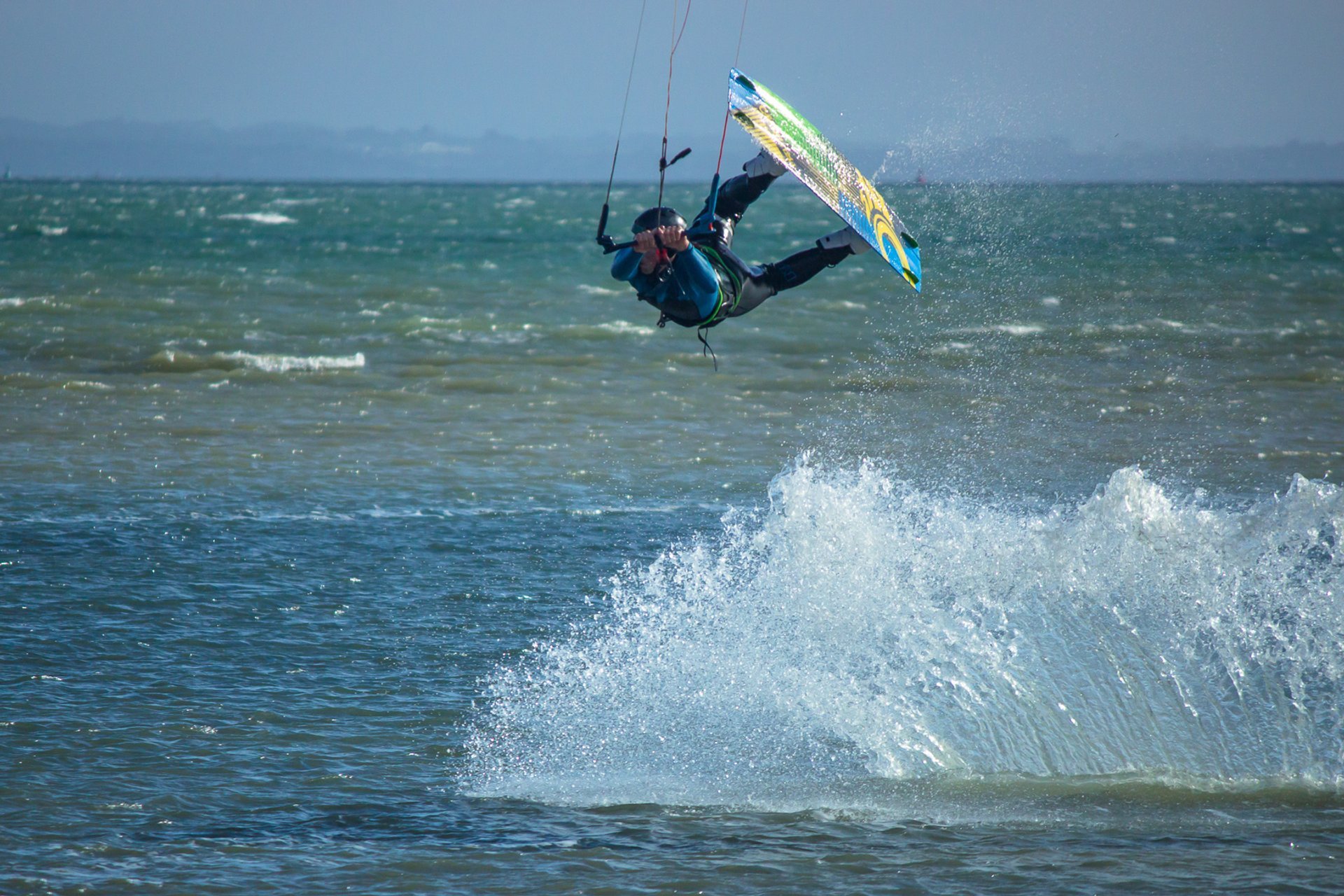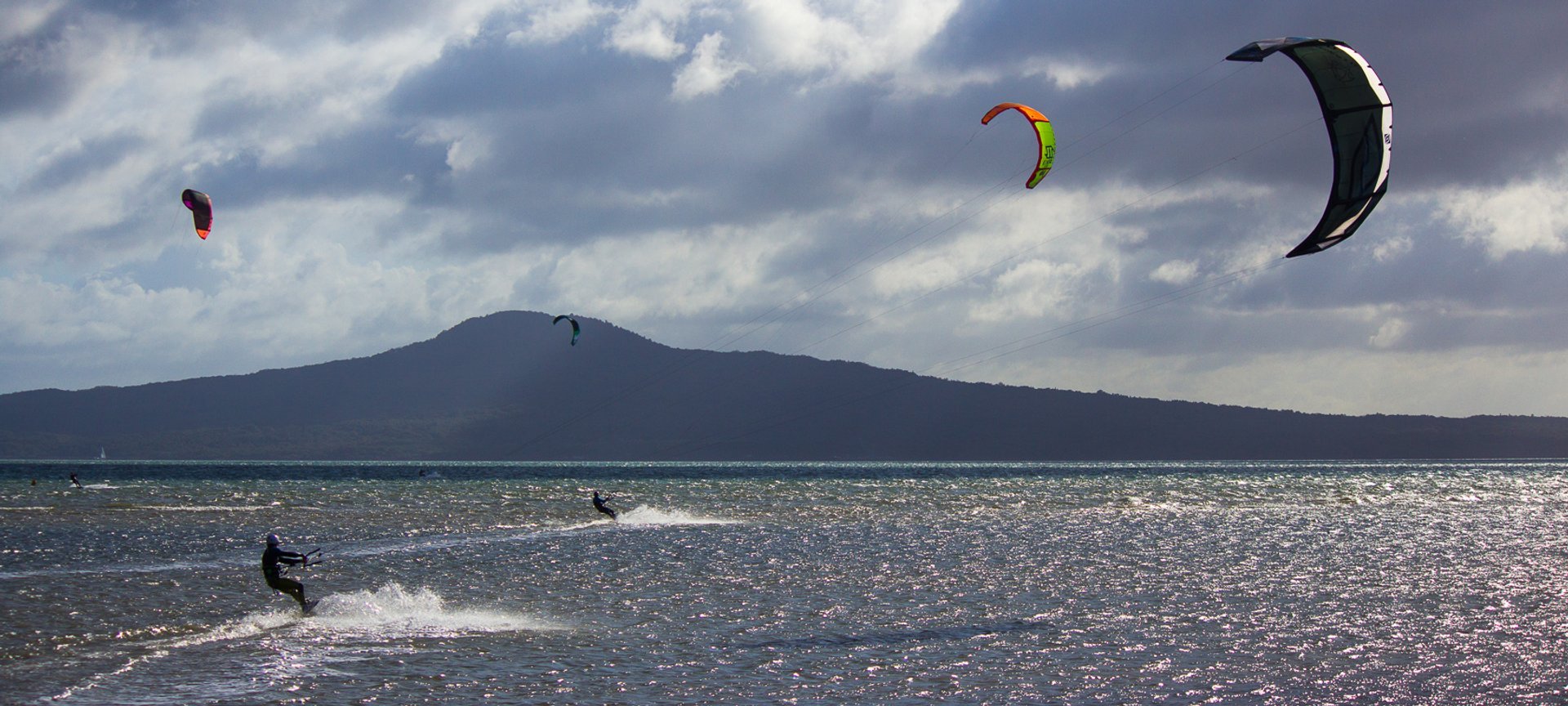 See accommodations nearby
New Zealand has a beautiful coast and plenty of wind most times of the year. In addition to great kiteboarding and windsurfing, it offers countless other outdoor activities like skydiving, ziplining, or rafting to make it worth the trip. Generally, you'll have a chance of wind any time of year, but September to December are the windiest months. If you come during New Zealand's winter, you will need a full wetsuit.
New Zealand offers not just premium coastal kitesurfing but also amazing lake locations with NW wind, particularly on South Island. Lake Coleridge is rather cold, and Lake Clearwater is shallower and warmer, which is perfect for beginner kitesurfers. Wanaka and Wakatipu are also famous lakes, although they can be gusty. Lake Aviemore gets summer thermal winds.
East Coast of the South Island has good east winds. Christchurch area has 15-20 knots during summer. New Brighton Beach and Waikuku beach have great kiting. Ashley river mouth lagoon is good to learn to kitesurf. In the north, Golden Bay has sand flats, vast beaches, and a huge shallow lagoon.
North Island has many spots around Auckland. Point Chevalier is a shallow spot for beginners close to the city. Meola Reef is perfect for freestyle, but there is no beach to launch from. Shoal Bay is another good spot with a sandbar that suits more advanced riders.
Windsurfing is a very popular sport on the North Island—the Bay of Islands, Auckland, the and island of Waiheke. Tauranga's inner harbor suits windsurfers of all levels. Taupo is another sweet spot. A small town of Paekakariki near Wellington and Wellington itself are also excellent windsurfing destinations.
On the South Island, one can try Tasman Bay, Christchurch, and Queenstown. Christchurch has the largest windsurfing community here. Further to the south, Dunedin also boasts excellent winds and scenic landscapes. Stewart Island is for experienced riders only since it has the strongest winds in New Zealand.
Find hotels and airbnbs near Kitesurfing & Windsurfing (Map)